I want to start seeing what you are having for dinner, inspire me, inspire others by sharing what you cooked for dinner to help another busy mum create her meal plan for next week!  Please pop on over to Instagram and share a picture of your dinner using the #cooked4dinner hashtag and tag [email protected], then I can feature/share it with the community!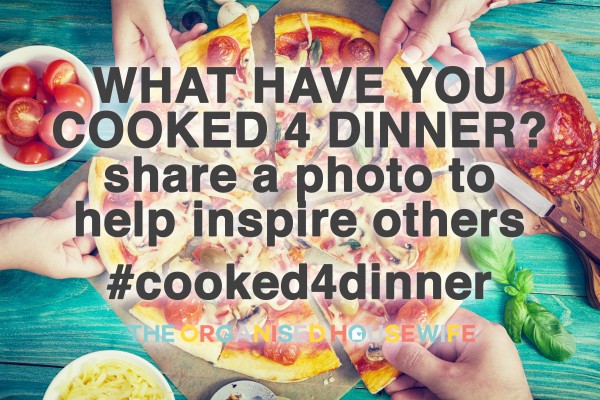 Struggling to know what to cook for dinner?  Each Monday I will share my families weekly meal plan and other recipes to help inspire you.  I use easy family friendly recipes that the kids will enjoy.  I do try my best to keep our meal plan healthy, however we may have something every now that may not be.  See my previous weekly meal plans here.
Meal planning tips:  How to meal plan & meal planning printables.
This weeks meal plan
MONDAY

Mild Fish Curry with Rice – It wasn't very hard to put together and is filled with loads of vegetables, onion, zucchini, carrot and pumpkin. You really don't need to limit it here, these types of dishes are brilliant for throwing together whatever you have in the fridge. Serve with brown rice.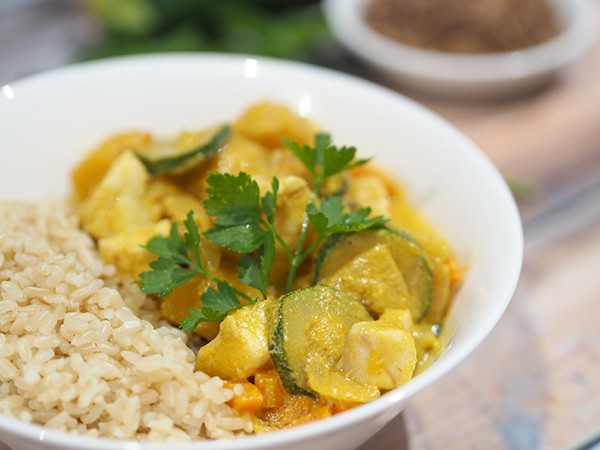 TUESDAY
Thai Lime Chicken with mashed potato, carrots, broccoli and cauliflower. A zesty and fragrant Thai chicken dish with steamed bok choy, a great mid-week dinner option that also makes a tasty weekend lunch.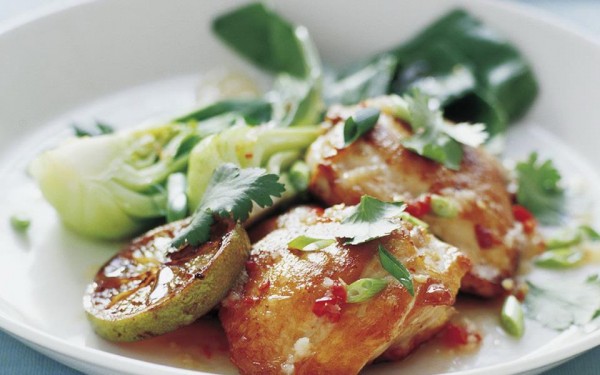 WEDNESDAY
Quiche and salad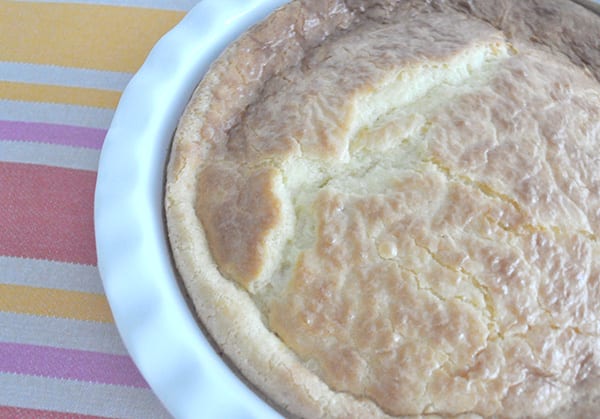 THURSDAY
Beef and Bacon Pasta Bake – This beef and bacon pasta bake add's in a little extra flavour beyond the basic jar of pasta sauce. Deemed as my son's favourite pasta bake.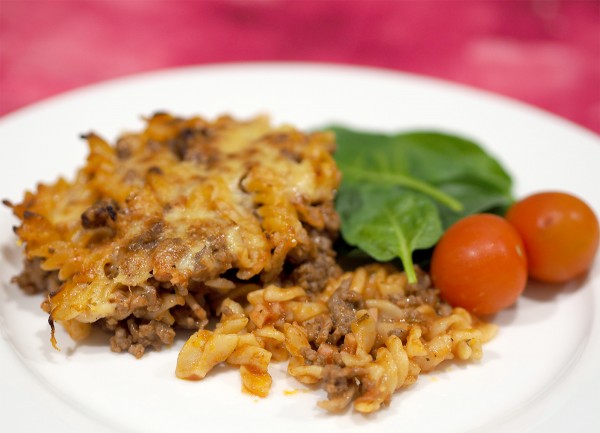 FRIDAY
Homemade Pizza!
SATURDAY

Creamy Garlic Prawns – I have not been well and when they say your not well you should eat lots of garlic, this recipe uses 1 bulb, which is 12 cloves of garlic.  Wahoo, I love garlic!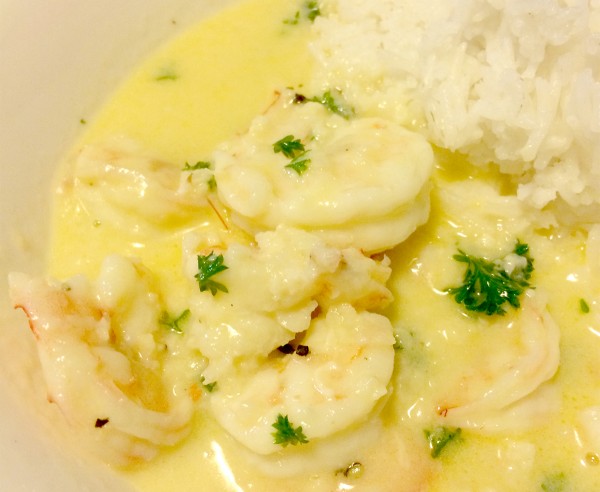 SUNDAY
Roast Pork with caramelised apples and onions, glazed carrot and roast potato. An extremely delicious roast, it only required a few simple ingredients, pork,fresh apples, onion and thyme, maple syrup, olive oil and salt.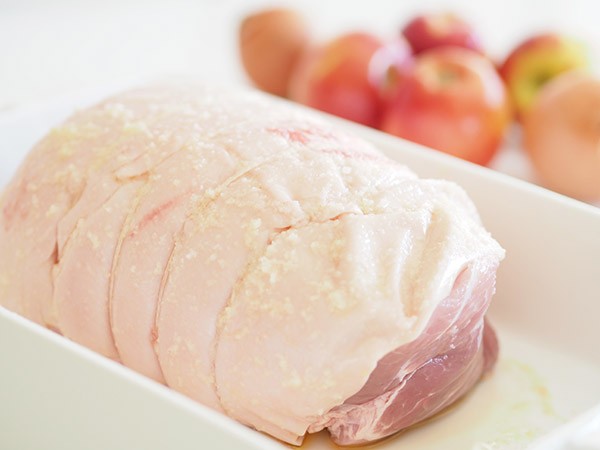 BAKING
Honey Biscuits – a few readers mentioned they made these biscuits but the the mixture resembled breadcrumbs, you can squeeze the mixture together to form a ball or add in 1 tablespoon of milk to easily roll a ball. These taste so good, I've also reduced the sugar down as I feel it was really sweet.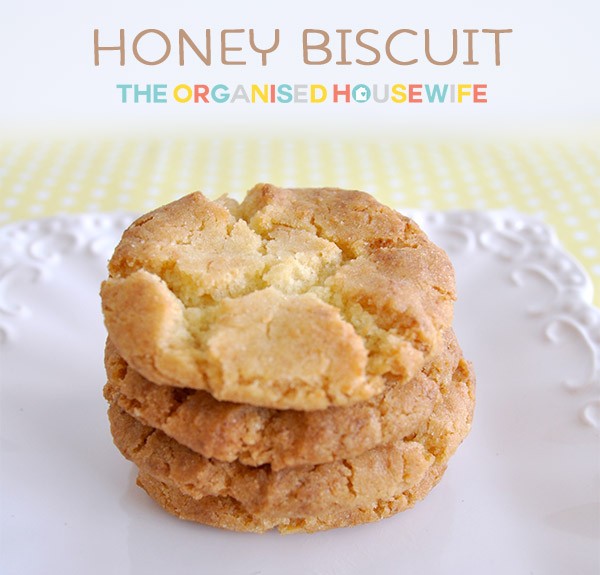 DESSERT
Apple Rhubarb Crumble – perfect dessert to have during winter.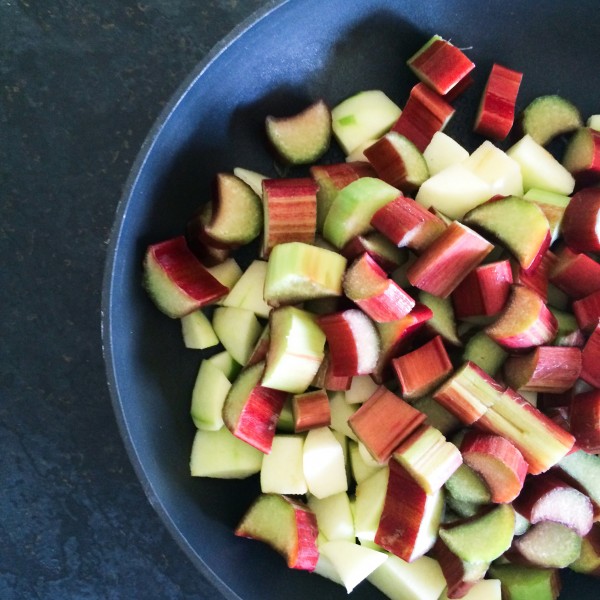 What is on your meal plan this week?