You know how much I love to meal plan, it takes the stress out of our super busy evenings and mostly I love that I don't have to go to the grocery store too much and waste money on buying food I don't really need. Typically I share my meal planning posts each Monday, however this will be my last meal planning post for this year as I have a series of posts starting in November. My meal planning posts will be back next year!!
However, today I thought I would share with you a group of meal planning posts that may help you with the 'what do I cook for dinner tonight' moments.
Weekly Meal Plan #1
I loved this one for the Mediterranean Tuna and Rice Slice (which we cooked into muffin tins instead of a casserole dish)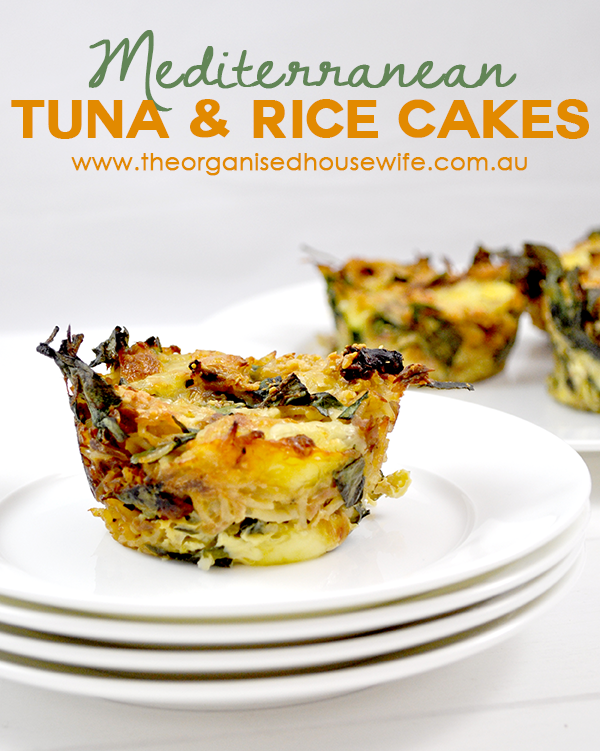 Weekly Meal Plan #2
There was something about this Curried Fish and Vegetable Pot Pie that was so satisfying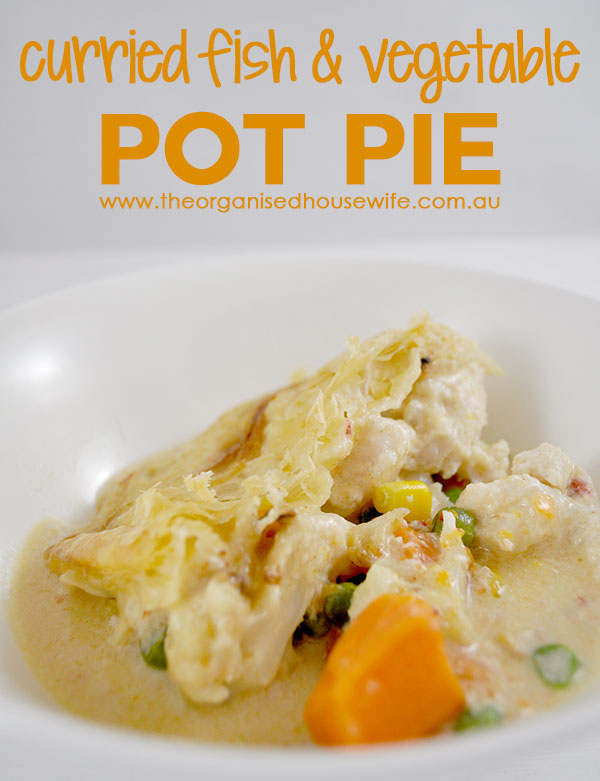 Weekly Meal Plan #3
I have never been a fan of Lamb, but these Sesame Lamb Rissoles have now become one of my favourite dinners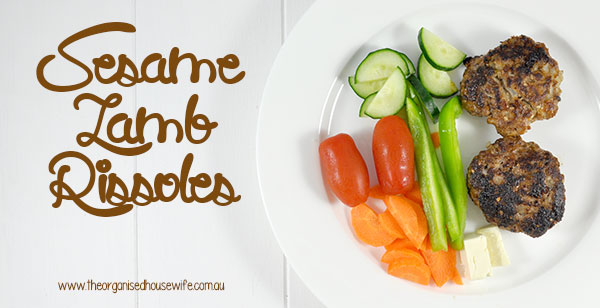 Weekly Meal Plan #4
My kids love spag bol and this recipe has so many hidden veg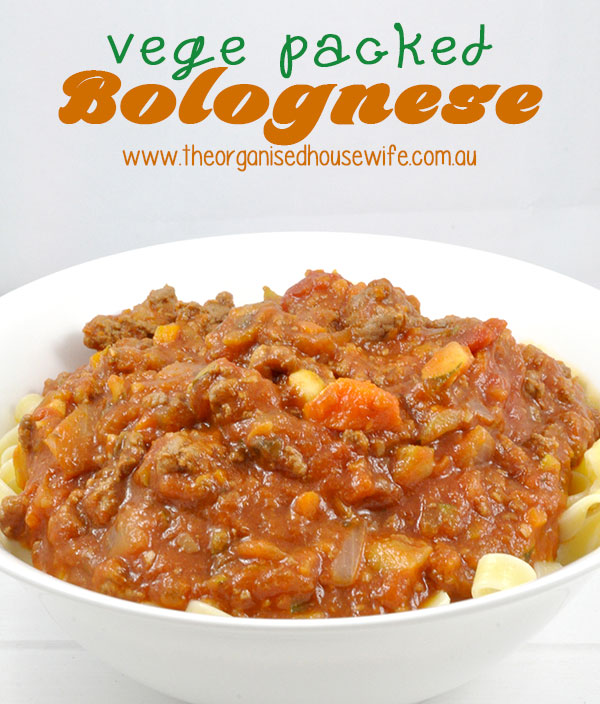 Meal Planner
I use the What's for Dinner print from my shop here. A4 Frame from Big W, Ikea also sell frames to fit A4 in the Ribba range. I also used a white plate stand that I purchased from a homewares store.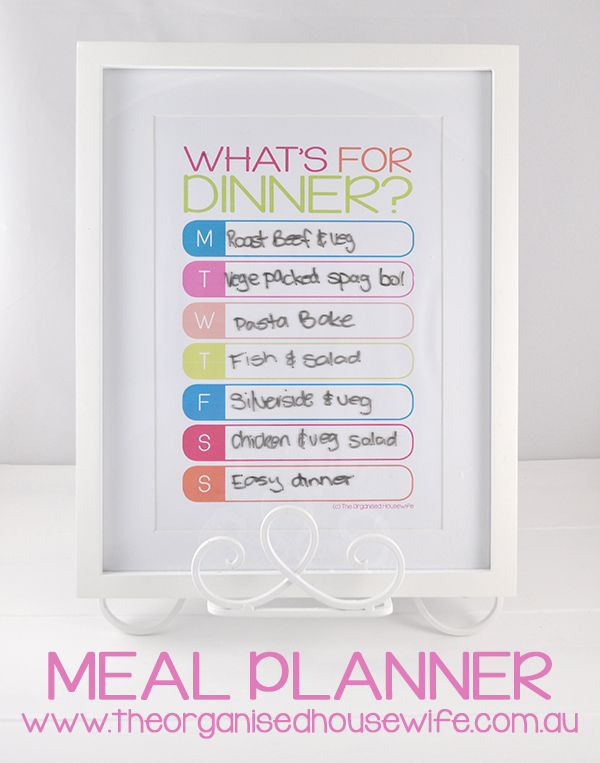 7 Designs available, I have added a few more colour combinations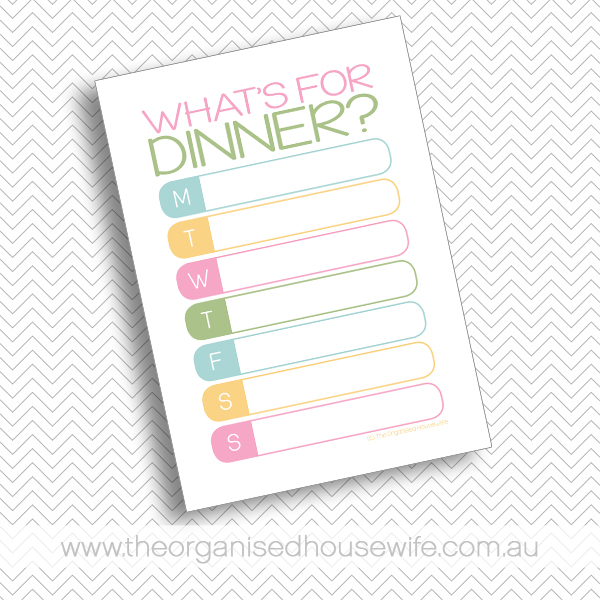 Happy Meal Planning