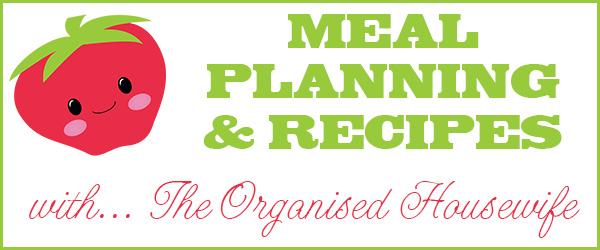 Meal planning tips:  How to meal plan, benefits of meal planning, more meal plans & meal planning printables.
As I am away on a cruise this week I thought it was a great chance to share a meal plan from one of our fantastic readers.  You can submit your meal plan here.
My name is Grace and I have a healthy eating blog at Healthy In Design. I meal plan every week to help me stay on budget and to make sure I eat healthy. I usually sit down on a Friday or Saturday and nut out my plan and my shopping list. I look through the Coles and Woolies catalogues each week and if there's anything on special that I love, I add it to my meal plan for the week. I also constantly rearrange the meals depending on what I feel like or what ingredients have to be used promptly.
Grace's meal plan
TUESDAY – Sweet Potato Wedges
WEDNESDAY – Balsamic Salad – Stuffed Butternut
FRIDAY –  Lamb and veges with wholemeal cous cous

SATURDAY – Homemade spaghetti, garlic bread and salad

SUNDAY – Chicken corn and Haloumi salad 
What is on your meal plan this week?
First this week is my Healthy Nachos. I live with my boyfriend and a male roommate and they love this because it's nice and meaty but they don't know it's loaded with veggies and is low fat.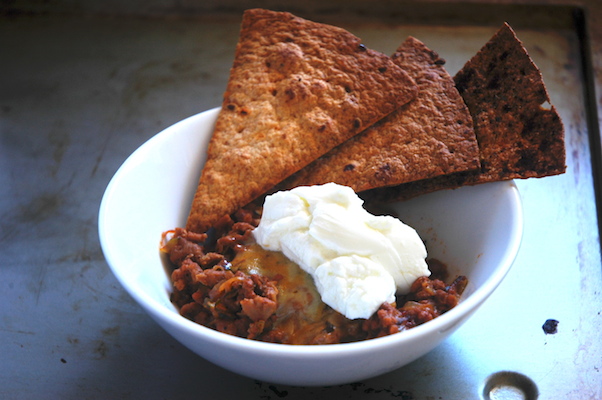 Tuesday is sweet potato wedges. Sometimes they're wedges, sometimes they're fries. When they're wedges, I like to top with 0% Fat Plain Greek Yoghurt and sweet chilli sauce and when they're fries nothing beats aioli!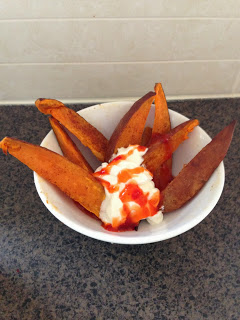 Wednesday is Balsamic Salad Stuffed Butternut. This just involves roasting the butternut pumpkin for 40 minutes and then topping with some salad, feta and balsamic vinegar. It's delicious and I may have had it last week too!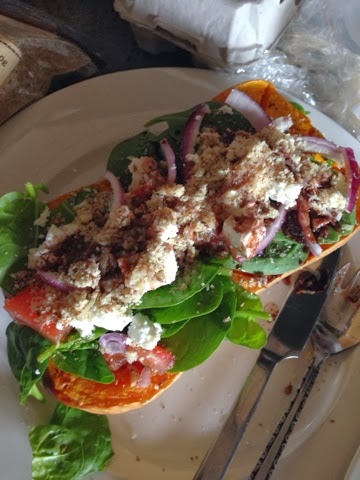 Thursday's dinner is my Aussie BBQ Salad. After 2 nights of veggie-based meals, the guys will be wanting something a little meatier and this is great to still make sure they're getting their veggies in too.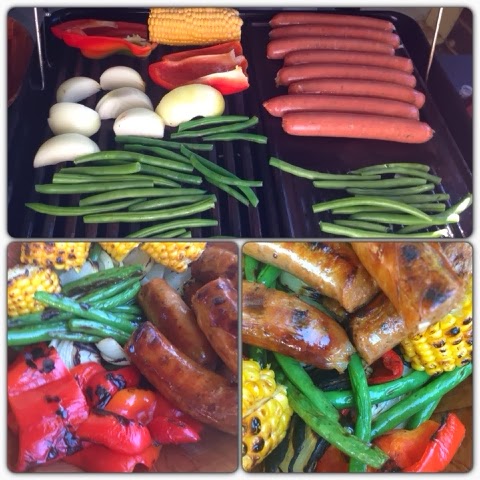 Friday is lamb with veggies and wholemeal cous cous. I usually just toss the lamb with some Mediterranean seasoning and fry it. The cous cous is cooked as per the packet instructions. I usually serve it with peas and corn but any veggies would be good!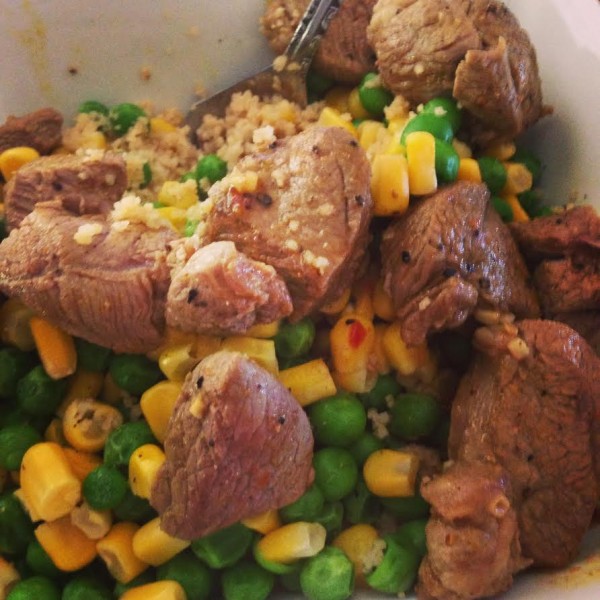 Saturday is homemade wholemeal spaghetti with garlic bread and salad. I received a pasta maker for Christmas this year and it has been used a dozen times already. I serve this with either a homemade pasta sauce made from roasted tomatoes (usually if they're about to turn!) or just a store-bought sauce. The garlic bread is just Turkish bread sliced and topped with garlic butter. I like to add a Balsamic drizzle to them and maybe some cheese. The salad is usually made from whatever's in the fridge!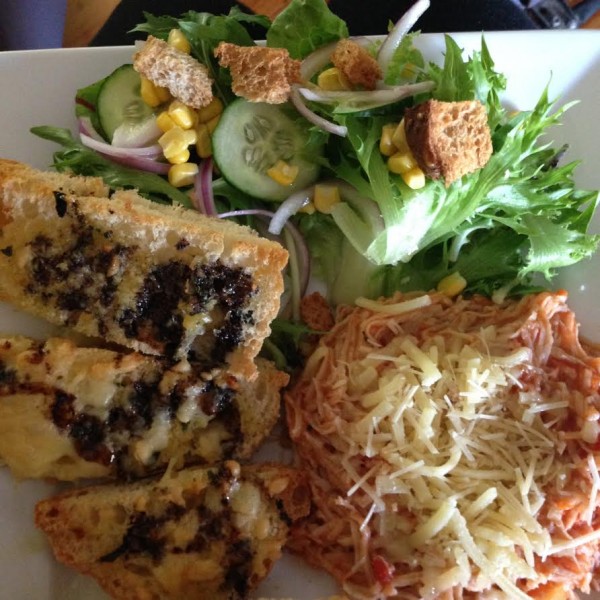 And finally, Sunday is Chicken, Corn and Haloumi salad. It's a nice way to finish off the week and it is a hefty salad so you don't feel like you're eating rabbit food. I just grill the chicken and put it on top of some mixed lettuce, corn and red onion before adding the fried Haloumi (it goes squeaky if you let it cool down too long!).