In partnership with Woolworths
In winter when you're hungry it's easy to grab something quick and easy to eat, such as noodles, pies or takeaway. Although, while we all enjoy these treats from time to time, they aren't a substantial option. Our weekdays are so filled with running kids around after school that I like to have easy yet healthy winter snack and meal options available to stop myself and the kids heading straight for the bad food. I've listed below a few ideas for healthier snacks and dinners that are quick, easy and most importantly affordable!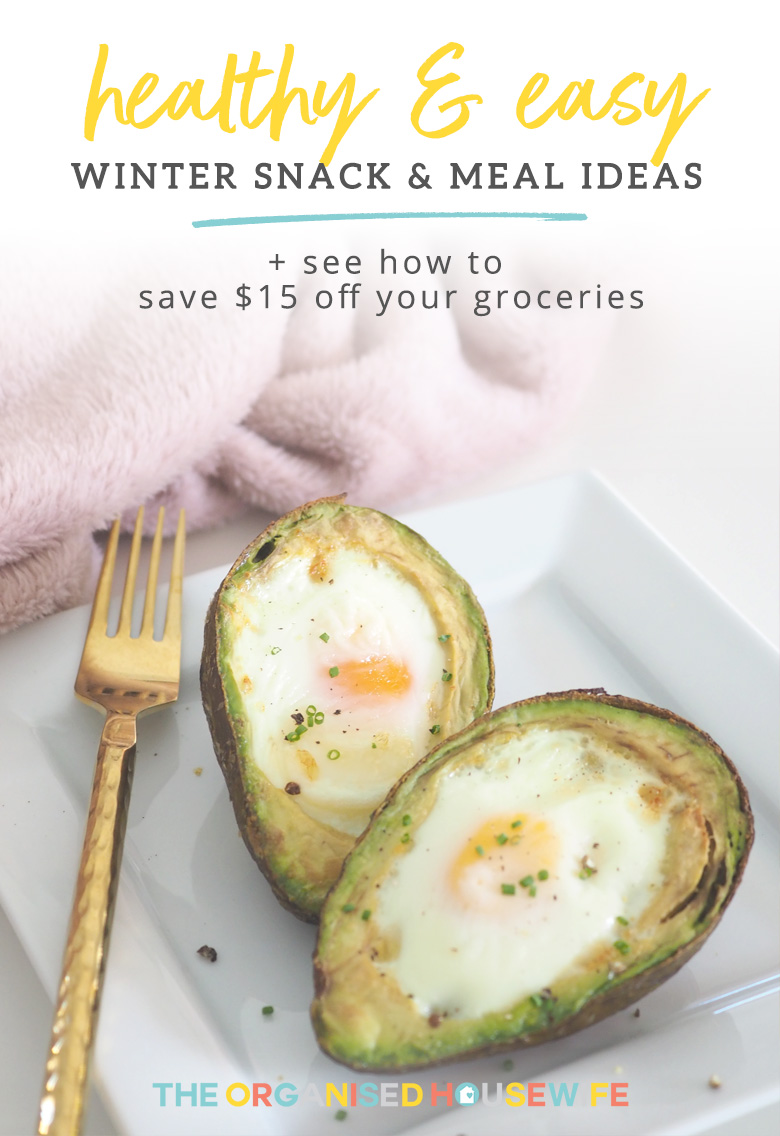 ---
SAVE $$ – EXCLUSIVE COUPON CODE
I'm excited to be partnering with Woolworths over the next few months to share some of my top tips when shopping, meal planning and helping to find great food savings. Speaking of saving…. I have an exclusive coupon code for all of The Organised Housewife community. When you place your next Woolworths online order and spend $200, use this code to get $15 off!

I'm wanting to help make healthier choices more affordable for you, with the coupon code above and this list below of guilt-free options to help curb the hunger to help you get through the colder months.
---
WINTER LUNCH IDEAS
Buying lunch while you're at work can be tempting, especially when you're short of time. But think of the money you would save by bringing your work to lunch every day! This doesn't have to be expensive, here are some ideas to keep it cheap:
Frittatas are a great way to use up any vegetables you have sitting in your fridge and make for a healthy lunch snack for home or to take to work. The eggs are a very good source of inexpensive, high-quality protein.
Leftover dinner makes a perfect lunch. It prevents wastage and saves you having to spend time packing a lunch or buying something the next day, making it a budget-friendly option!
Take some pre-made soup to work to easily heat up in the microwave and keep your fingers warm.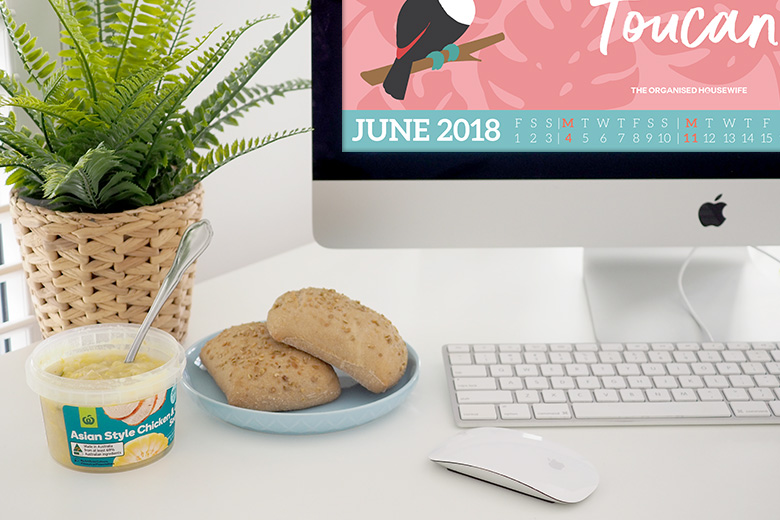 WINTER DINNER IDEAS
There's nothing better than a hot dinner on a cold winter night. I especially love using my slow cooker during winter because it makes dinners so easy, and it doesn't really feel like cooking! Coming home to the house smelling like our delicious dinner is a great feeling. Here are some easy and convenient dinner ideas:
Diced/Gravy Beef is an economical cut that is well suited to slow, moist cooking methods.
Slow cooker recipe bases make creating a slow cooker meal that little bit easier with all the spices ready for the flavour punch conveniently together in the pack. I like to add in an additional cup of vegetables to help stretch the meal a little further and fill it with extra nutrients.
Eating salmon helps to increase your cardiovascular health, and is full of all the good stuff like Omega-3 and protein. If the thought of cooking a salmon fillet scares you, these Vietnamese Style Salmon fillets from the created with Jamie range makes is super easy – serve with some steamed vegetables and you have a quick healthy winter dinner!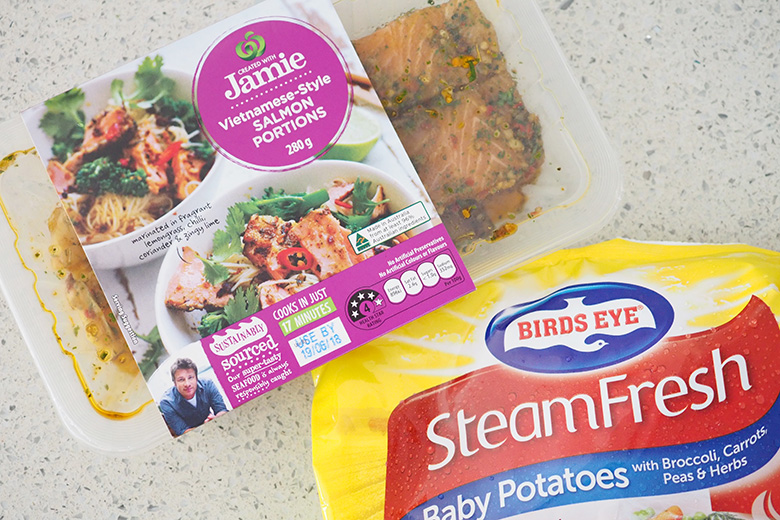 WINTER VEGETABLE IDEAS
It can't get any simpler than these ideas to glitz up your winter vegetables:
Sprinkle corn cobs with herbs, wrap in foil and cook in the moderate oven for 20-25 minutes. Brush with a small amount of olive oil and serve.
Sweet potatoes fries are a super healthy snack and can be addictive. To bake your own crisp sweet potato fries, slice up a fresh sweet potato, sprinkle some olive oil and sea salt over them and bake in a hot oven.
Delicious eggs baked in an avocado are high in fibre, low in carbs and are very filling! Halve an avocado and remove the seed. Place one half in a ring of aluminium foil, so it stays upright. Brush with olive oil. Crack an egg into the center of the avocado. Sprinkle with salt and pepper. Repeat with remaining half. Bake in oven for 15-20 minutes or until or until eggs have reached the desired 'doneness'.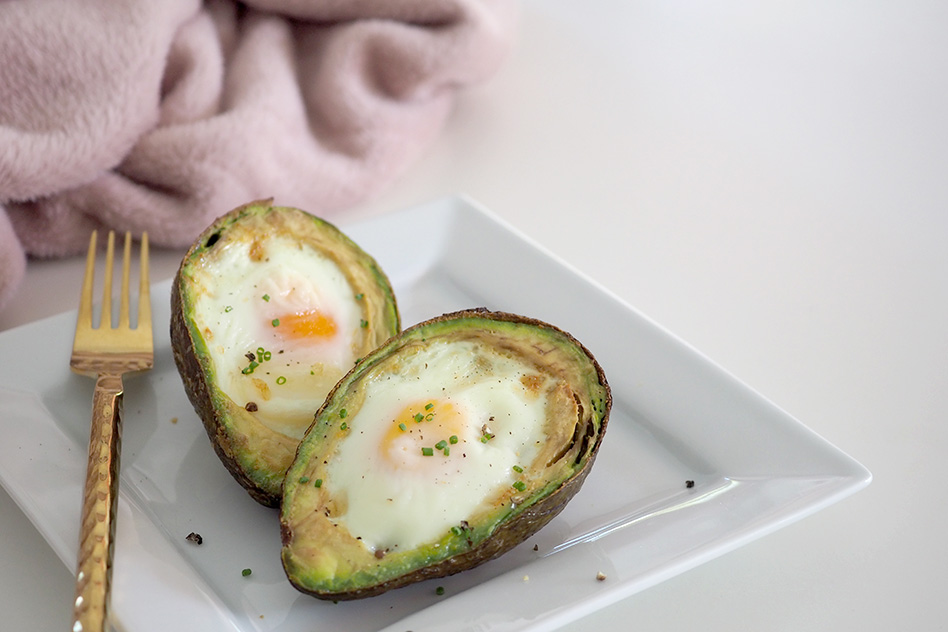 WINTER FRUIT IDEAS
While berries and other fruits may be out of season, winter fruits are in and they are just as delicious! Whether they're for breakfast, lunch or dessert, here are some yummy ways to use your fruit this winter:
Steam a fresh bunch of rhubarb and stir through yoghurt. Rhubarb helps to support healthy bone growth, boosting brain health and has many other benefits.
A simple bowl of tinned peaches over warm custard on those cold winter night makes a great dessert.
Winter is when mandarines are back in season. Imperial Mandarines are the most popular mandarin variety; they are easy to peel, have few seeds (if any), and have an excellent sweet flavour. They are also filled with fibre and give a powerful boost of vitamin C, which is ideal through winter.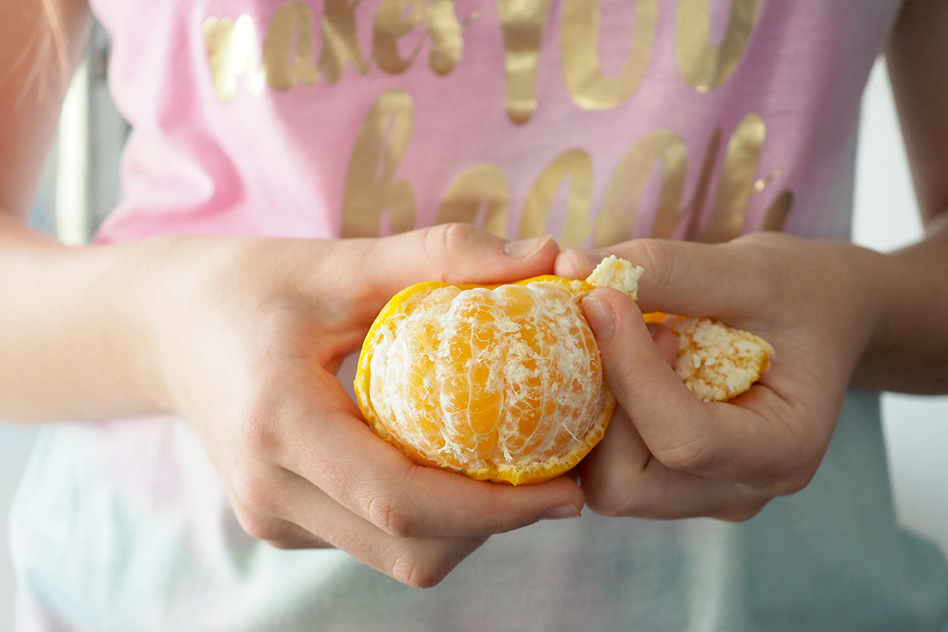 WINTER SNACK IDEAS
These warm snacks are easy to transport, making them perfect for work, school or home! Just pop them in a thermal container to keep warm until you're ready for a snack.
Baked beans contain lots of protein, fibre and are a serve of veggies making them a great source of energy and a boost you may need to get through the rest of the day. Heat and serve on toast or with pita bread wedges.
Indulge in a Jarrah Hot Chocolate with only 190kJ per serve and 99% fat-free, this guilt-free hot chocolate will help satisfy a chocolate craving!
Enjoy a healthy dumpling feast with this easy snack idea. Steam over boiling water for 8 minutes and serve with soy sauce.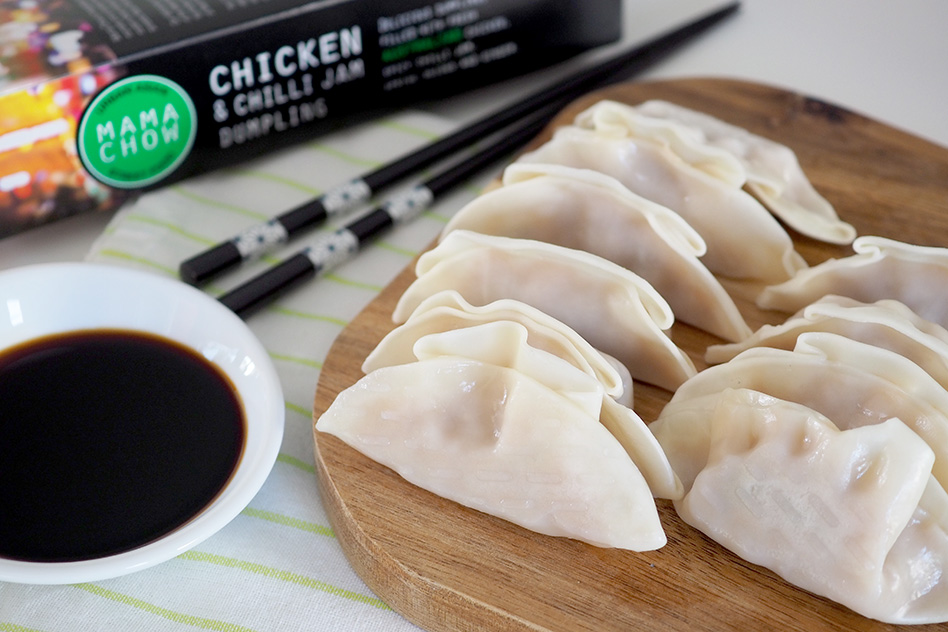 ---

WIN A $100 WOOLWORTHS GIFT CARD – THIS GIVEAWAY IS NOW CLOSED
In celebration of working with Woolworths over the next few months, I'm giving away a $100 Woolworths gift card to one lucky reader. Congratulations to Tayhla!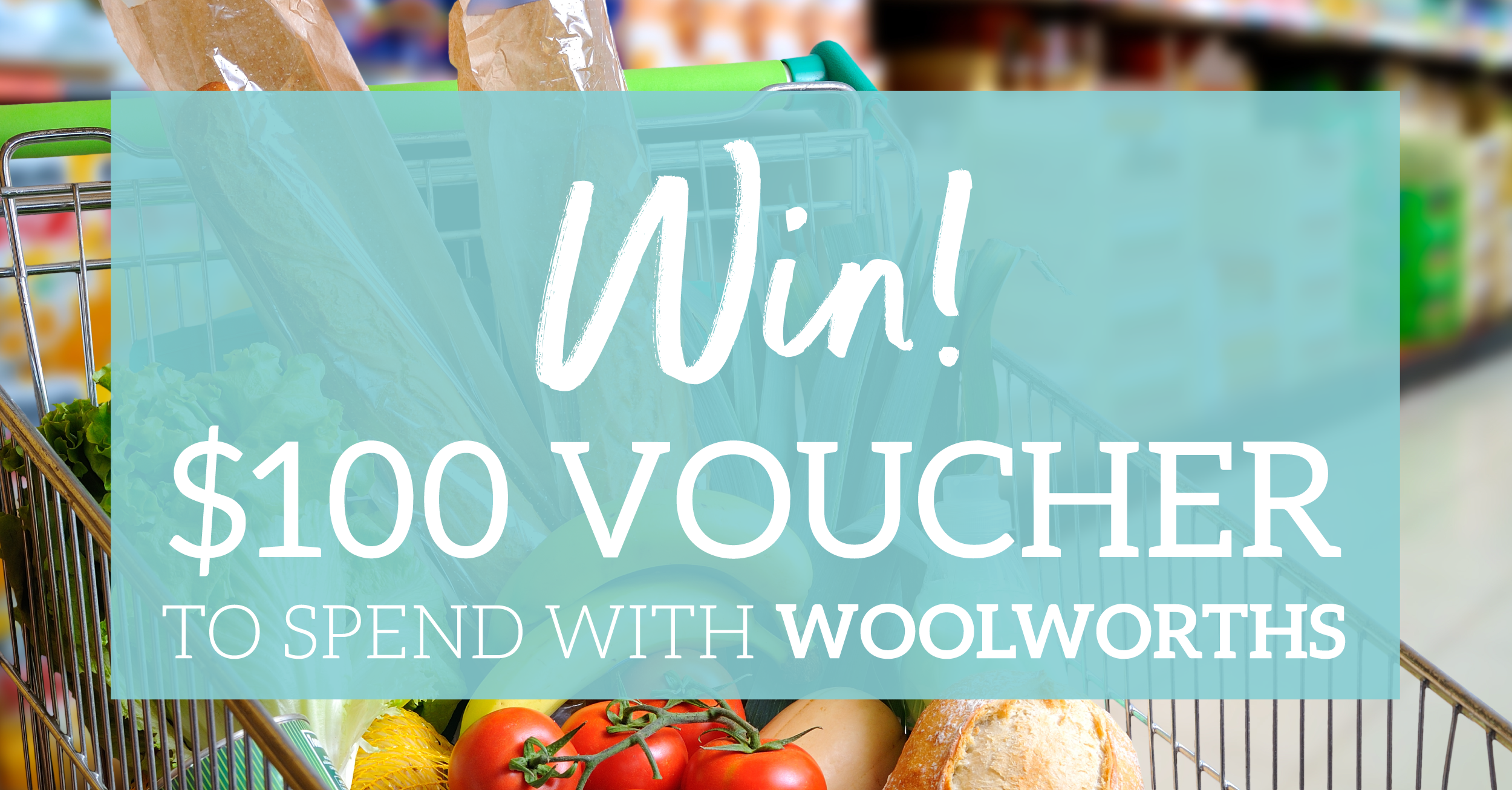 HOW TO ENTER:
Tell me in the comments below, if you could only eat one meal throughout winter, what would it be?
---
GIVEAWAY TERMS AND CONDITIONS – This giveaway run in accordance with my disclosure policy, please read the terms and conditions below:

1. Entries must be made on The Organised Housewife blog, comments on social media are invalid. 2. Entries close 11.59pm AEST Tuesday 3rd July 2018. 3. One entry per household and open to Australian residents only. 4. This giveaway is a game of skill. The judge's decision is final and no correspondence will be entered. 5. Total prize pool is valued at $100. 1 winner will receive a Woolworths $100 Gift Card, not redeemable for cash. 6. Winner will be contacted by email, please ensure you leave your email address. 7. If I have not received a reply from the winner within 7 days the prize will be forfeited and awarded to the entry judged to be the next best. 8. The Organised Housewife will take no responsibility for any delay, loss or damage to prizes sent to winners.