Thank you to one of our readers Charlotte for sharing her easy family meal plan this week. Help inspire another mum that is lost for what to cook for dinner, I'd love to hear what you are your family are planning, email me your meal plans (with recipe links and photos if you don't mind sharing, you don't have to though).
Hi everybody I am Charlotte and I wanted to share the types of food that I cook my family each week. I am quite a simple cook, I have 4 children and I at home so I want to make sure all the meals I make are fuss free but good for the kids. I usually drop the kids at school on a Monday then head home for a few hours to tidy up the house and I write out our weekly meal plan. I then fit in the grocery store run and back home again before I pick up the kids from school.
I like to do go grocery shopping on a Monday so we have enough fresh food for the kid's school lunches and dinners for the week. I don't go shopping on the weekends as that would just be madness with my 4 kids, I would end up spending so much more and have double the grey hairs!
Kat's meal planning tips: How to meal plan & meal planning printables.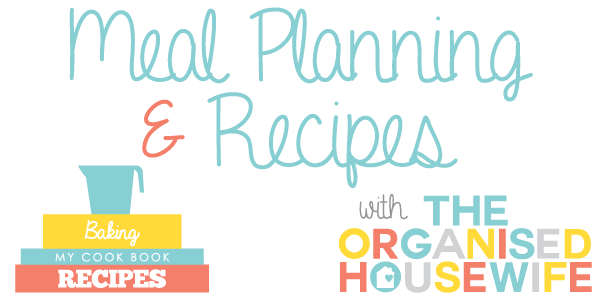 This weeks meal plan
MONDAY

I had quite a few vegetables in the fridge, so I made this recipe during the day before I went to the Grocery store which gave me some spare room in the fridge. I'll serve this usually with salad and then give the kids cold left overs in their lunchboxes.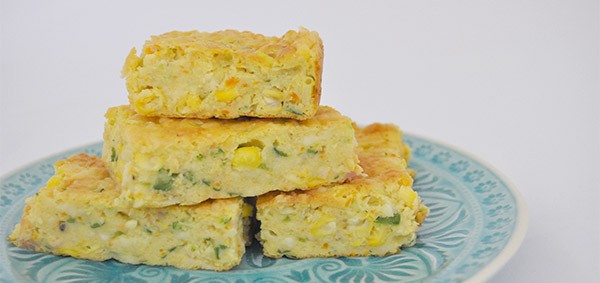 TUESDAY
Chicken Drumsticks with corn on the cob, carrots and beans
I usually look through the grocery catalogue and see what's on special. This week drumsticks were discounted so I purchased enough for dinner and the kids school lunches. Over winter I reheat them in the morning and put them in the kids thermos container, but through the summertime the kids eat the cold.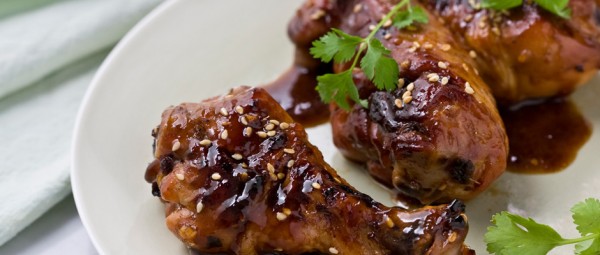 WEDNESDAY
Kat shared this recipe a few weeks ago and I have made it a few times now, I find it really easy to make, can pack in loads of vegetables and the kids really enjoy it, win win!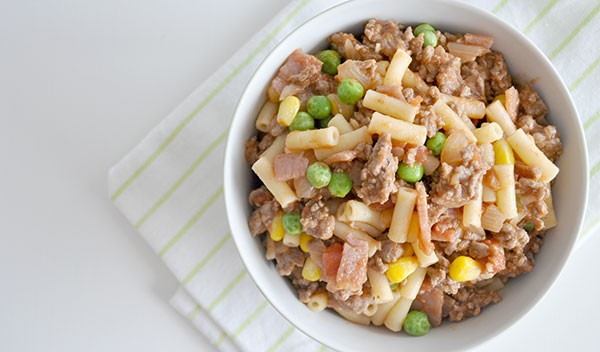 THURSDAY
Cheese and tomato toasties – This is a really busy night for us, so I usually make something quick and easy.
FRIDAY
Grilled sausages, mashed potato, hot cherry tomatoes, onion and carrot
SATURDAY

Chicken Pie from the frozen section at the grocery store, with baked chips and packet of salad
SUNDAY
Taco's
BAKING
I usually bake two different goodies on the weekend and keep in the pantry for the kids to have in their school lunchboxes or for afternoon tea.
Banana Weet-Bix Muffins – my kids just love these and I think it's a great idea to use up all the leftover crushed weet-bix bits.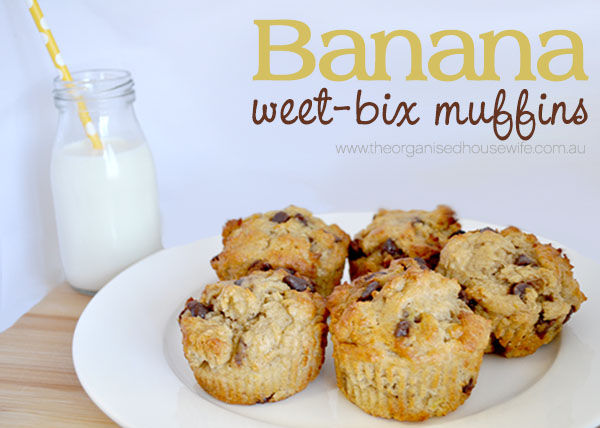 Coconut Cookies – I made these for me just because I like having them with a coffee in the afternoon.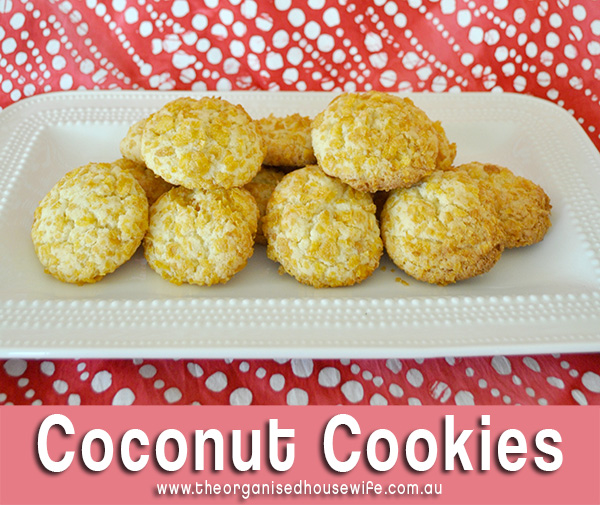 Please share what is on your meal plan this week?