Whether you love or loath to cook it is unfortunately one of those jobs that needs to be done. However to decide what to have for dinner can be just as painful. I have previously discussed about the benefits of meal planning so I won't go into that today. However, I did want to help you with some ideas to ease the 'what's for dinner' question.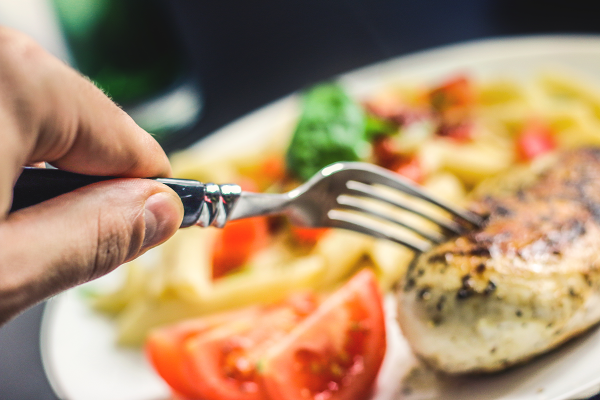 When I first started meal planning the kids didn't have after school commitments as they were very young. So it was quite simple, I dedicated each day as follows:
Monday – Beef
Tuesday – Stir fry
Wednesday – Chicken
Thursday – Fish
Friday – Pasta
Saturday – Family Favourite
Sunday – Something simple or from freezer
Some of my friends call me crazy, overly organised, but this works for me. I found that by having pre-planned what types of food to have on which day ensured we were eating correctly, healthily and was easier to pick a meal to cook. Now, I have to work around sporting activities, my general weekly meals are based around this:
Monday – Pasta or Slow cooker (easy to make ahead of time)
Tuesday – Meat and vege's
Wednesday – Slow cooker or Something easy or from the freezer
Thursday – Fish and vege's
Friday – random
Saturday – Family Favourite
Sunday – random
Tips
Have a look at what you have in your freezer or pantry and use these items for dinner.
Find recipes that take less than 30 min to prepare.
Choose recipes that aren't too complicated and have only a few ingredients
Use a recipe recommended by a friend
Don't forget your shopping specials catalogue can be inspiration for dinner, choose something on special.
Once you have a months worth of weekly plans in place you can re-use them each month, therefore eliminating the thought of what to cook each week.
Some friends have said to me, 'but what if I don't feel like chicken tonight?' Meal plans don't have to be set in stone, you can alternate between days or place what was planned in the freezer for next week and shout yourself a pizza.
I hope these ideas have helped