Easy and quick weekend meal prep ideas that will take the stress out of dinners, lunches, and snacks for the entire week, making the manic morning and evening chaos a little easier on YOU!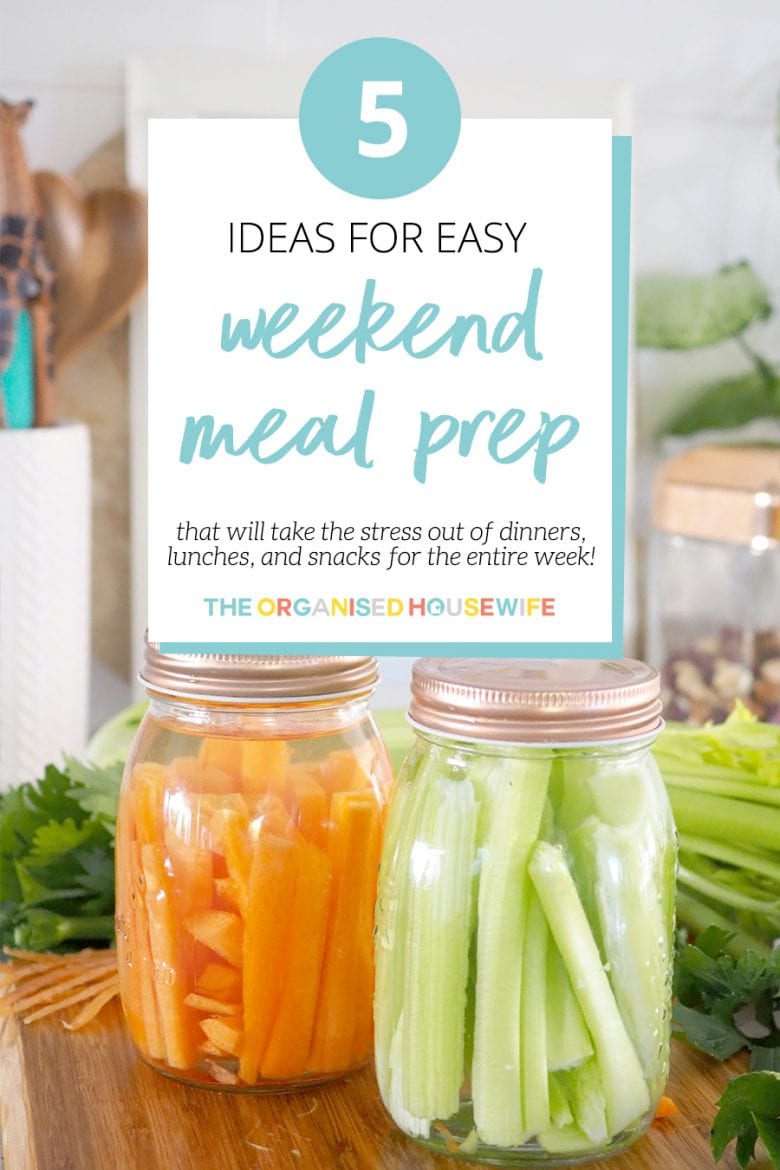 In partnership with Woolworths
A smooth-sailing stress-free week starts with a little weekend planning, which is why after my weekend grocery shop I do some quick prep with my food before putting it away. These easy little hacks have become habit for me now, and take so much stress out of the week that follows. By prepping my food I am able to make it last longer, stay fresher, reduce my meal prep time on busy weeknights, and ensure there's always healthy snacks on hand for the entire family.
---
---
1. Carrot and Celery Sticks
I cut up my carrot and celery because they make great healthy go-to snacks for the whole family. They can be put into school lunchboxes, the kids pop a little peanut butter on them for an afternoon snack, and even my dog Zoe loves a carrot stick! I used to store my chopped up carrot and celery in tupperware containers, but noticed they started to dry out. I now store them in water, cooled from the kettle, in mason jars in the fridge. After a few days when the water starts to look cloudy, I simply tip it out and replace with fresh water.
This hack saves me so much time and stops the family reaching for sugary snacks. You can also check out my tips for How To Easily Remove The Stringy Bit From Celery here.
READ MORE: Storing Carrots And Celery For Healthy Snacking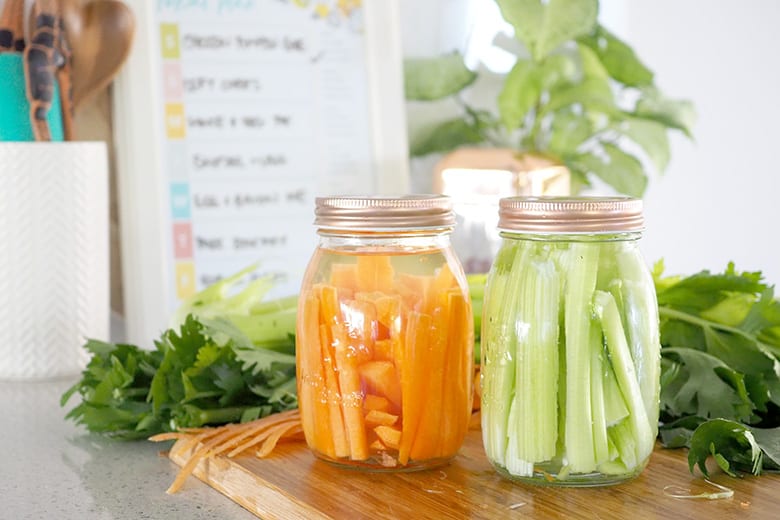 Alternative suggestions:
Carrot Chips – Carrot chips are a fantastic way to get your chip fix with a healthy twist. They make a great snack or addition to meals. View carrot chip recipe here.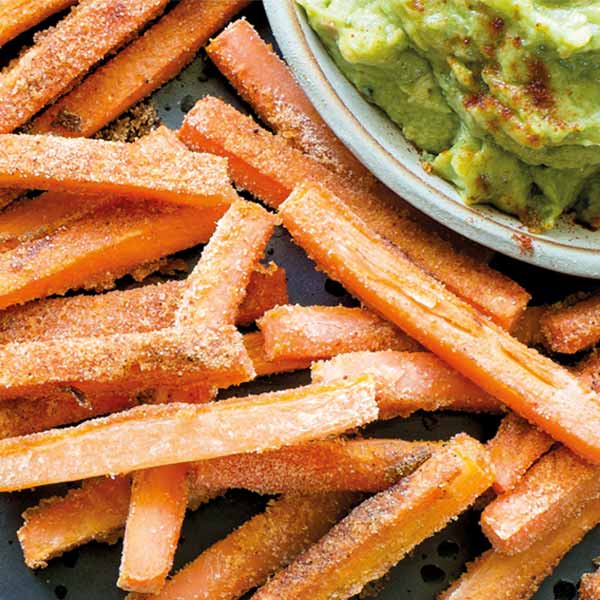 ---
2. Fruit, Veggies and Eggs
I wash all my fruit and vegetables straight away – (except to be honest, I don't wash the raspberries) – cut up my vegetables, cube my watermelon, and take the spinach out of its bag. All these ingredients are then put in their own containers which helps keep them fresh, and makes grabbing a handful of cauliflower or broccoli to add to a dinner so quick and easy! Whilst I'm doing this I put the eggs on to boil. Having all the fruit washed and cut up makes packing healthy lunches easier, and the boiled eggs make for great protein snacks too.
I use an Oxo container for the spinach, various Decor containers from Woolworths for the fruit and veg, and a couple of Tupperware containers too (these ones have lasted so long, but sadly are not made anymore).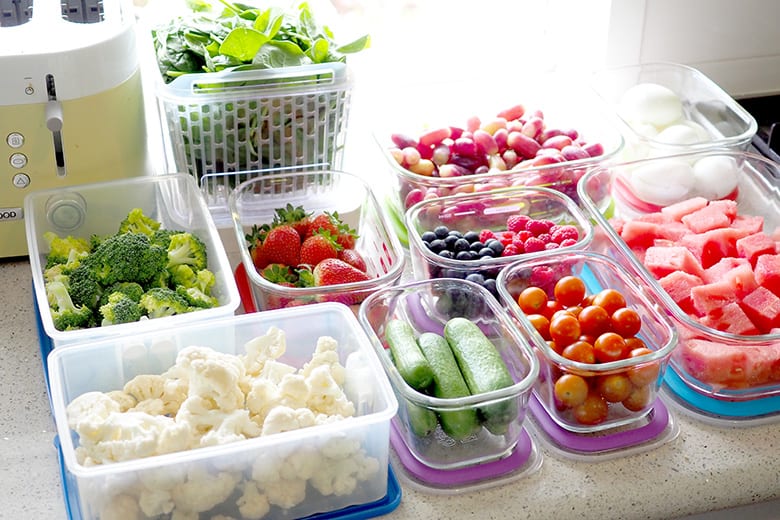 Alternative suggestions:
Baked Cauliflower and Cheese – This is a great way to make veggies tastier for the kids! Cauliflower cheese is a delicious side for roasts and other dinners. View Baked Cauliflower and Cheese recipe here.
---
3. Bliss Balls
Over the weekend I like to make bliss balls. They are so quick and easy to make, are great to freeze – although they never make it to the freezer in my house because they get eaten too quickly – and are a good healthy go-to snack option. They only take 10 minutes to make, so I like to make a fresh batch every weekend.
Find my Chocolate Brownie Bliss Balls recipe here.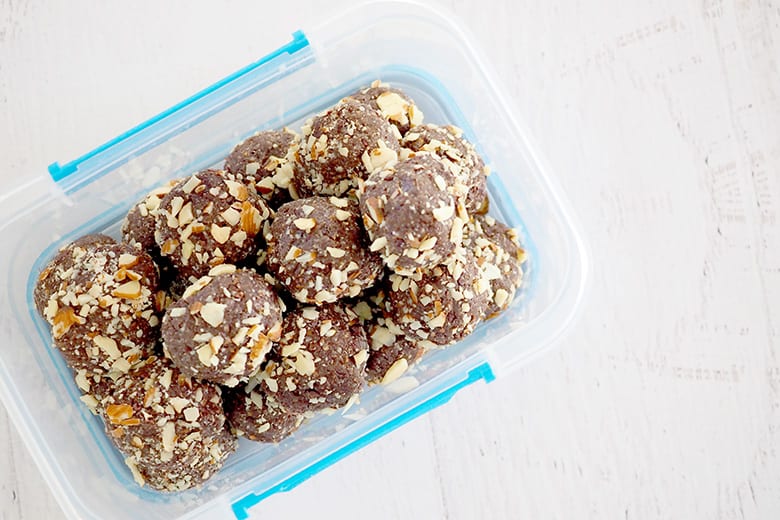 Alternative suggestions:
Bliss Balls – Bliss Balls are a delicious and nutritious healthy snack which will help satisfy your sweet cravings and are super easy to make! View all my bliss ball recipes here.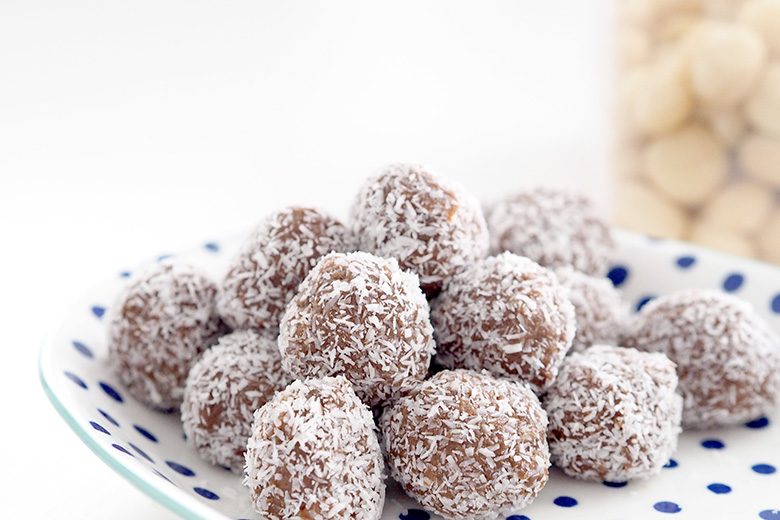 ---
4. Mason Jar Salads
In summer I like to pre-make mason jar salads, and these little babies can keep fresh for 5-7 days! By prepping a few of these on the weekend, I am able to have them on hand to grab for a quick work lunch, or as an accompaniment to dinner on a busy weeknight. There is a trick to assembling these salads so that all the contents stay fresh, with the vegetables and protein layered in the following way:
Layer 1 – Dressing – 1-2 tablespoons.
Layer 2 – Hard vegetables – carrot, celery, capsicum, red onion, cucumber
Layer 3 – Pasta, rice or quinoa
Layer 4 – Soft vegetables – avocado, tomato
Layer 5 – Protein – chicken, egg and cheese
Layer 6 – Salad greens – lettuce or baby spinach
READ MORE on How To Make Mason Jar Salads here.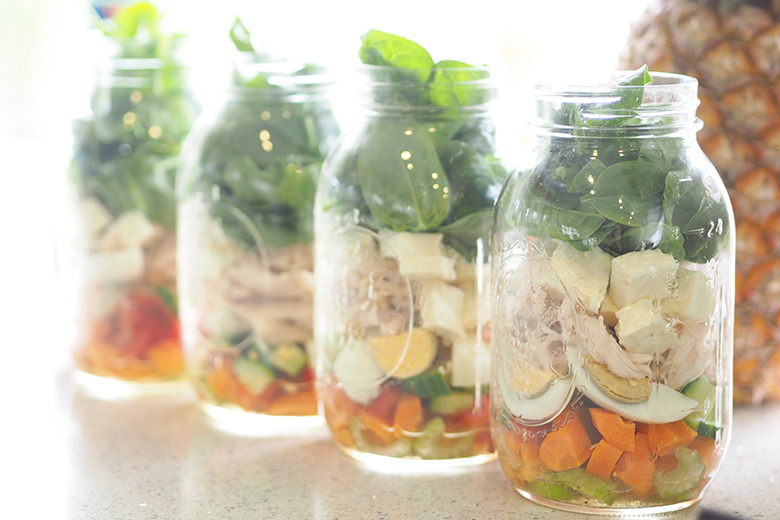 Alternative pre-made salad kits:
Tuna Salad – This tuna salad has very few ingredients but is packed with flavour! This is a great lunch option! View tuna salad recipe here.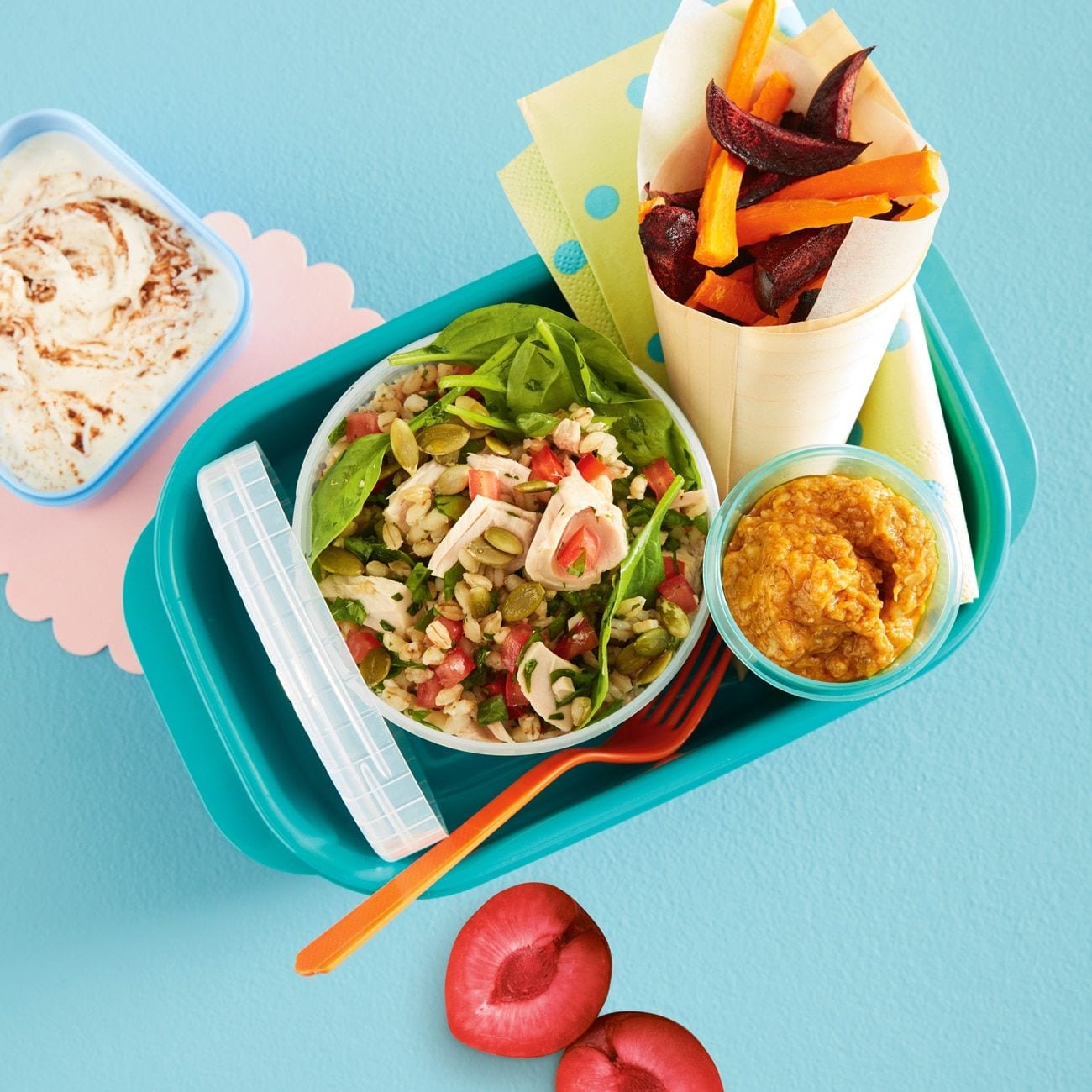 ---
5. Trail Nut Mix
Trail nut mix is another really easy and healthy option to throw together. I find making it up myself allows me to put in exactly what hubby, the kids, and I all like. Sometimes with pre-made trail mixes I find the kids leave some of the nuts and fruit behind, which is a waste.
Alternative pre-made trail mixes:
MEAL PLAN: Available as an instant download here.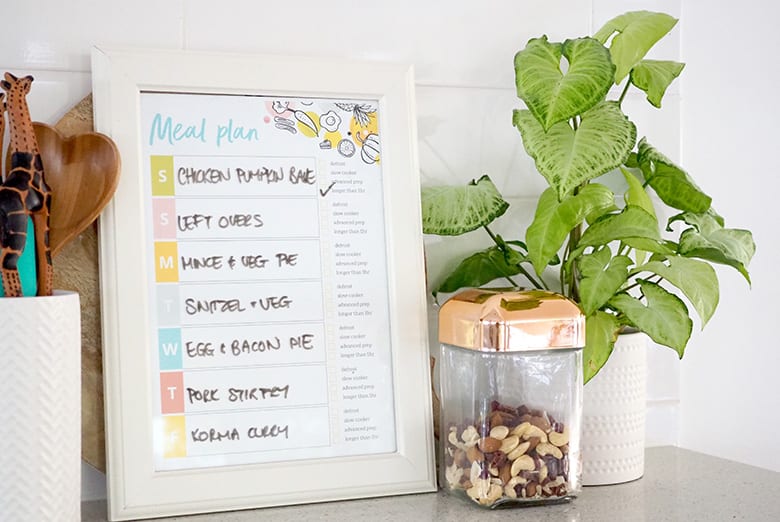 Tropical Trail Mix – Easy to make and so tasty, this trail mix is great to keep on hand during the day for snack time. View this tropical trail mix recipe here.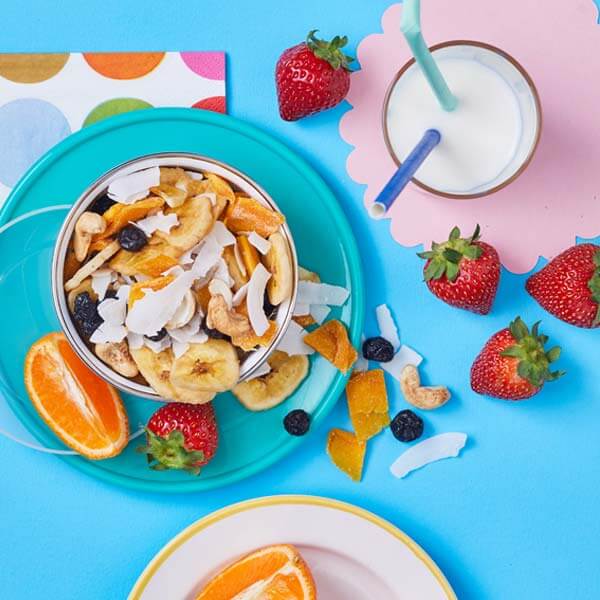 and… LUNCHBOX SNACKS
Having a few pre-planned school lunch box fillers on hand is a sure fire way to get my week off to a stress-free start. Mornings are calmer, the kids get interesting, tasty, and healthy contents in their lunch boxes (that they actually eat!), and I save a lot of money at the checkout. I do a batch-bake-up of a few different freezer-friendly recipes during the school holidays or every fortnight to fill the freezer – and these last me weeks! I like to mix it up with a little variety – such as a fruit muffin recipe, some mini quiches, and then maybe sausage rolls or savoury scrolls. The kids love the variety, and they make great afternoon snacks for the whole family too!
READ MORE: My Lunch Box Recipe Cookbook is available here, filled with over 50 sweet and savoury freezer-friendly recipes.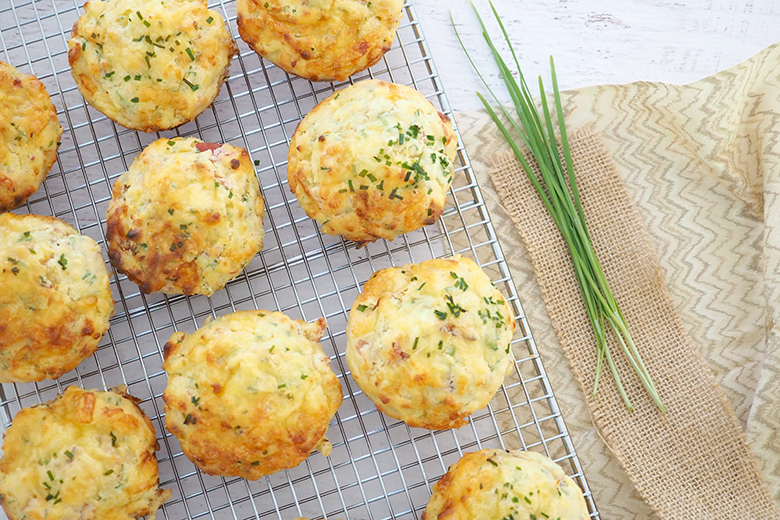 DO YOU PREP ANY FOOD OVER THE WEEKEND?
This post is run in accordance with my disclosure policy.