Heaps of freezer friendly dinner ideas – including casseroles, rissoles, pies, bakes, soups, sauces and more – that are perfect for busy families, working parents, and fussy children.
Lots of mums ask me for freezer friendly dinner ideas, especially when they first go back to work, or have a new baby. It's during these times when suddenly their days feel fuller, time becomes more evasive, and life in general feels a little more chaotic.
When life feels like this – and it does for us all! – remember you only need to make small changes (albeit clever ones) in order to produce BIG results. Stock piling some freezer meals for the family means dinner time is one less thing you'll need to worry yourself about. It means that you can finish your day in a calm manner, not a chaotic one, and that can make all the difference to your week. It was this reasoning that motivated me to create my new Hearty Dinners Recipe Cookbook, which is jam-packed with wholesome freezer-friendly dinner ideas to help you get through a busy week.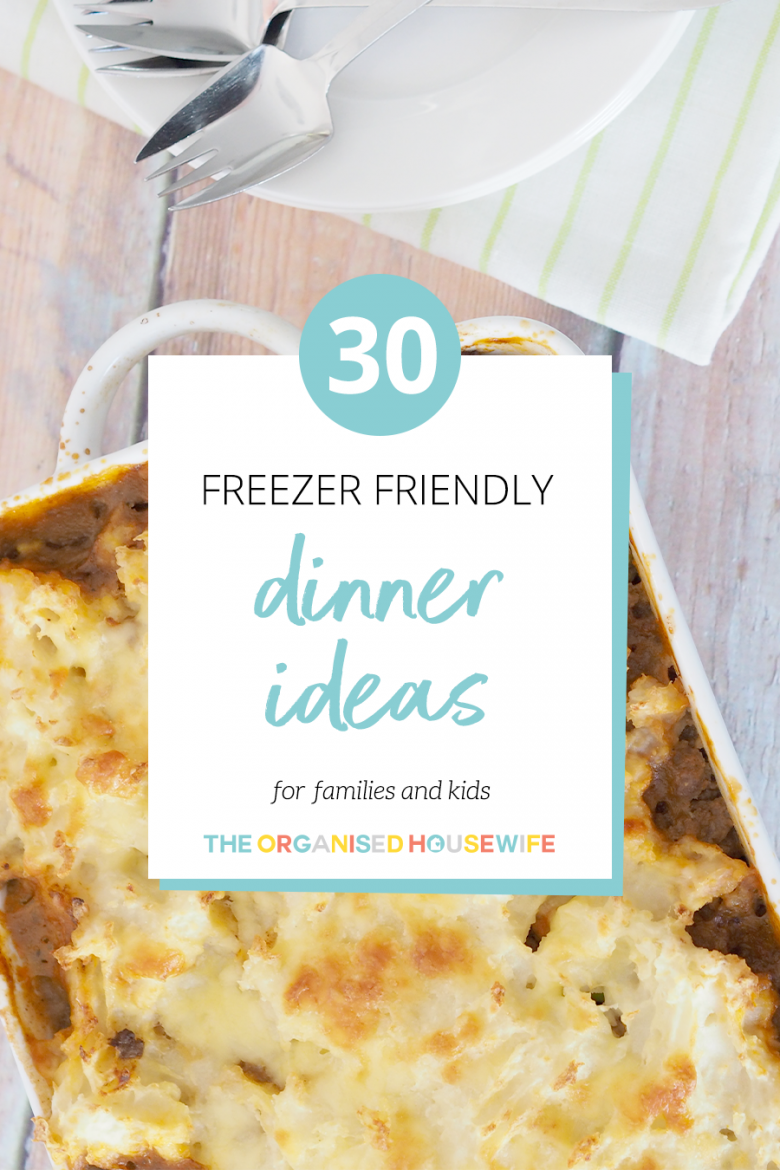 ---
MAGNETIC MEAL PLANNER
TIP: I would also recommend a meal plan in your kitchen. You can then write down the freezer meals you plan to have each night, which will help remind you which meals to pull out in the morning to defrost – remember small changes produce BIG results!
SHOP: Our Magnetic Meal Planner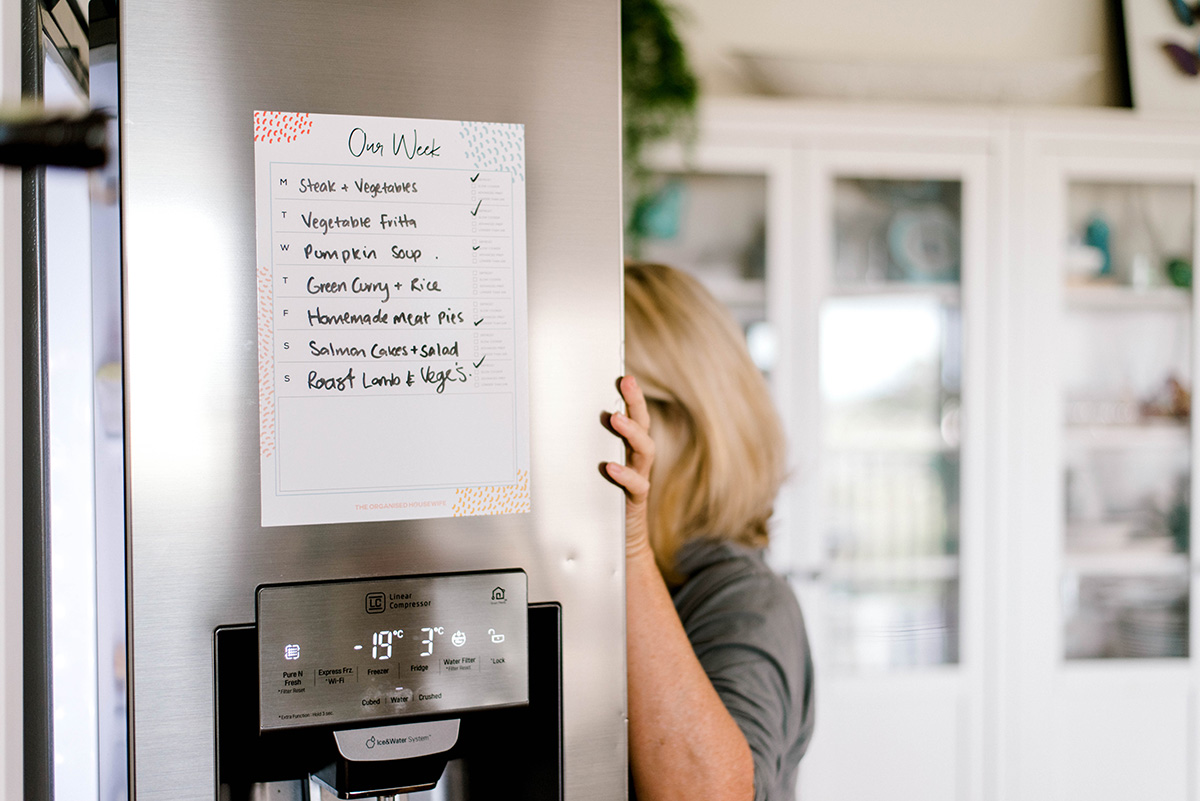 ---
HEARTY DINNER IDEAS COOKBOOK
This 128-page cookbook is bursting with hearty, home-cooked meals that the whole family will enjoy!
The 50 simple, fuss-free and easy-to-follow dinner recipes range from pasta to oven bakes, and slow cookers to soups. They aren't fancy, but they are laced with love, and each one is intended to not just make a meal, but a memory too.
SHOP: Hearty Dinners Recipe Cookbook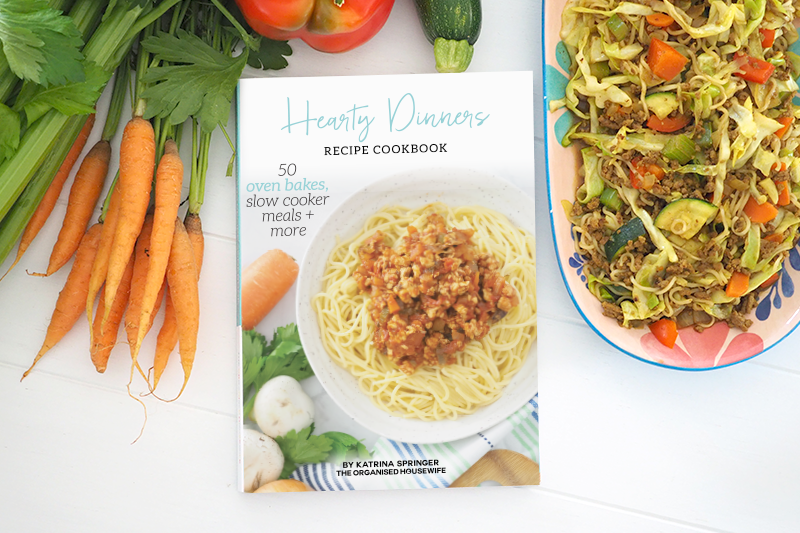 ---
Casseroles
Casseroles are a perfect meal for this time of the year when the weather is cooling down. They're a great option for kids because they freeze well, contain loads of veggies, and can be served with rice or even on bread for a simple dinner idea.
Find my Easy Slow Cooker Beef Casserole recipe here.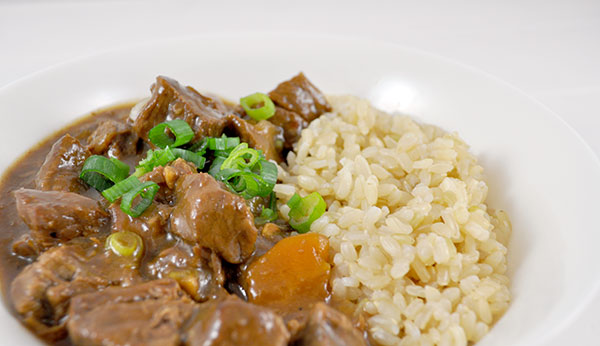 Find this Tuna, Cheese and Rice Casserole recipe here.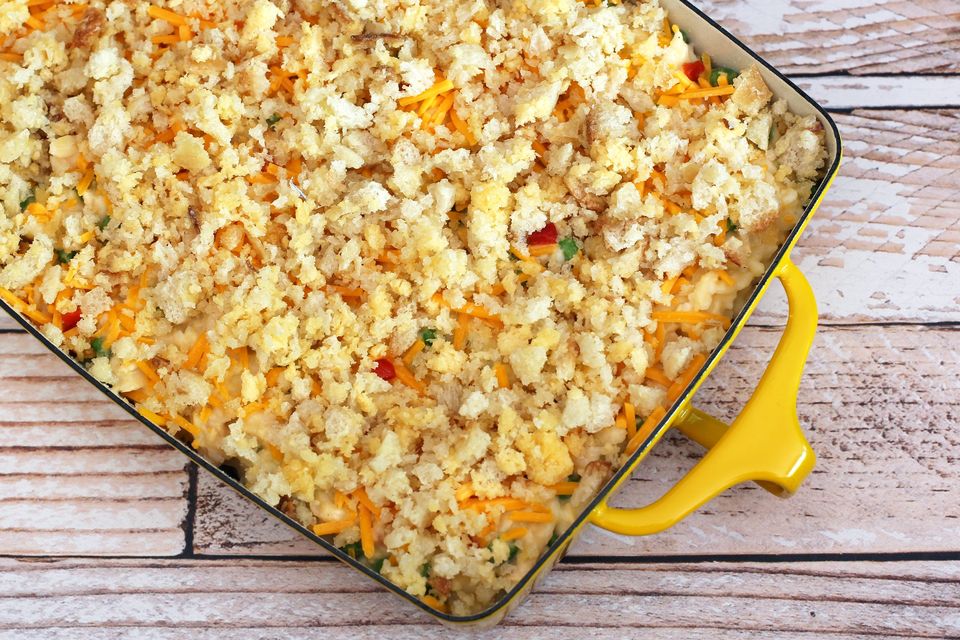 Find this Cheesy Hash Brown Casserole recipe here.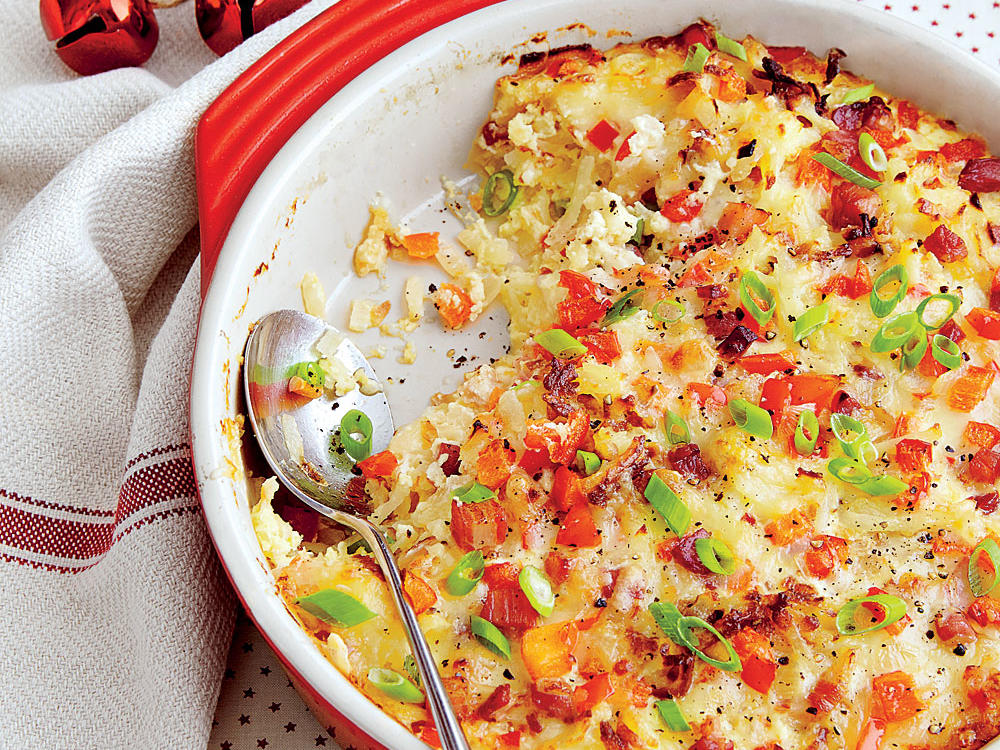 Find my Chicken and Bacon Casserole recipe here.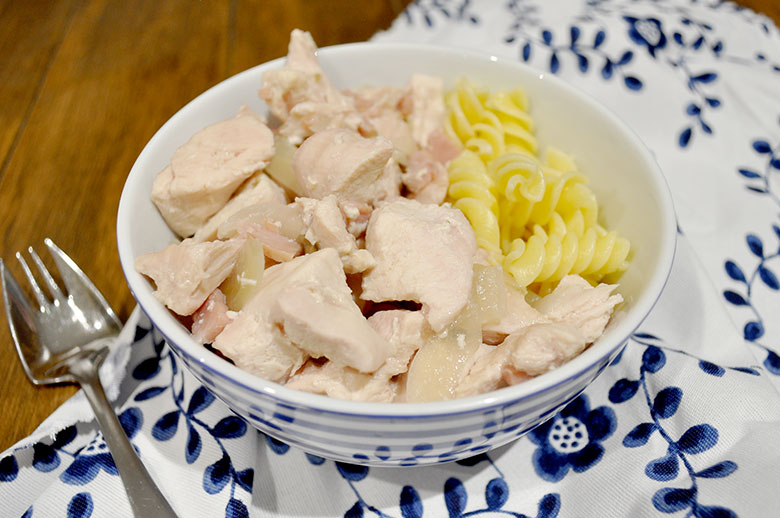 Find this Bacon, Potato and Egg Casserole recipe here.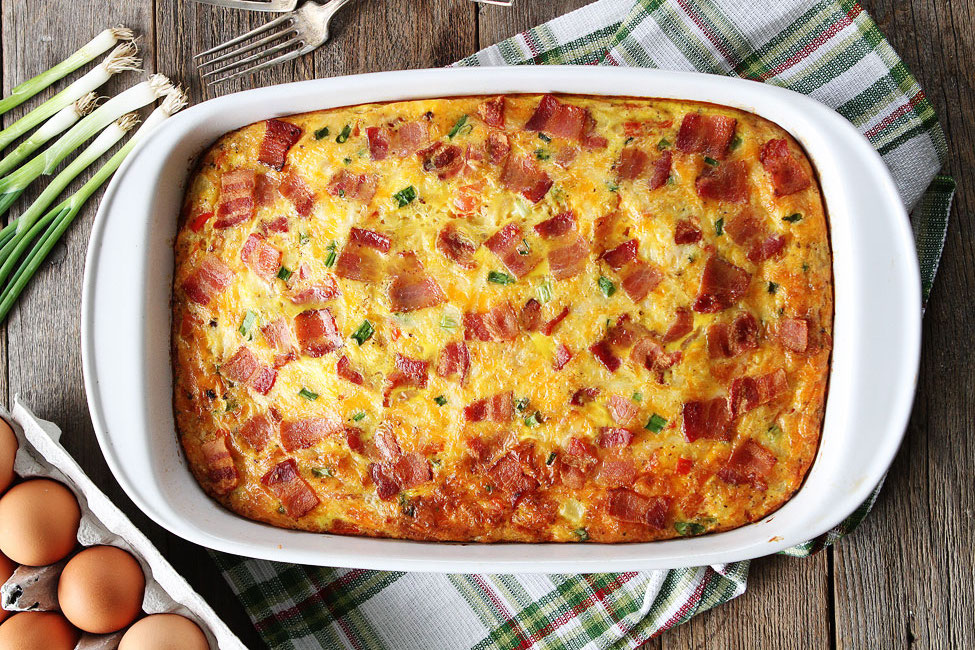 Find my Savoury Sausage Casserole recipe here.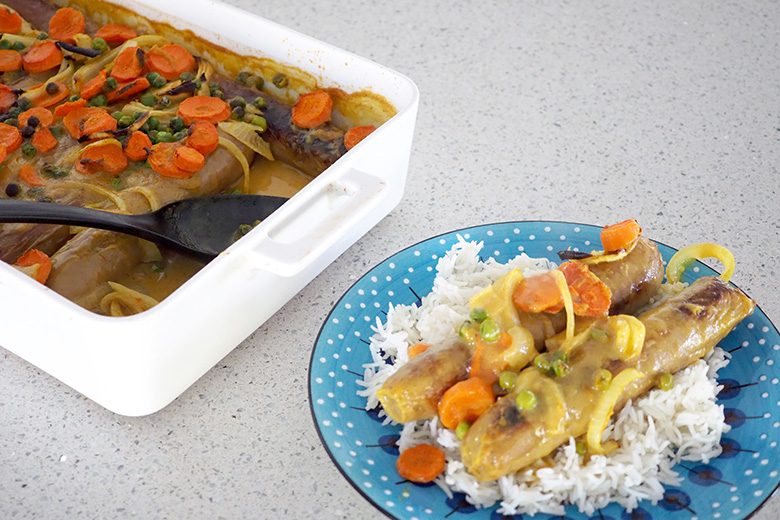 Bakes
Does anything say 'yummy winter dinner' like a toasty warm bake?! Bakes make a great dinner on their own, or go well with an accompaniment of salad or hot chips. Make in advance, pop them in the freezer, and take them out in the morning ready to be baked in the oven that night.
Find my Quick Beef and Corn Pasta Bake recipe here.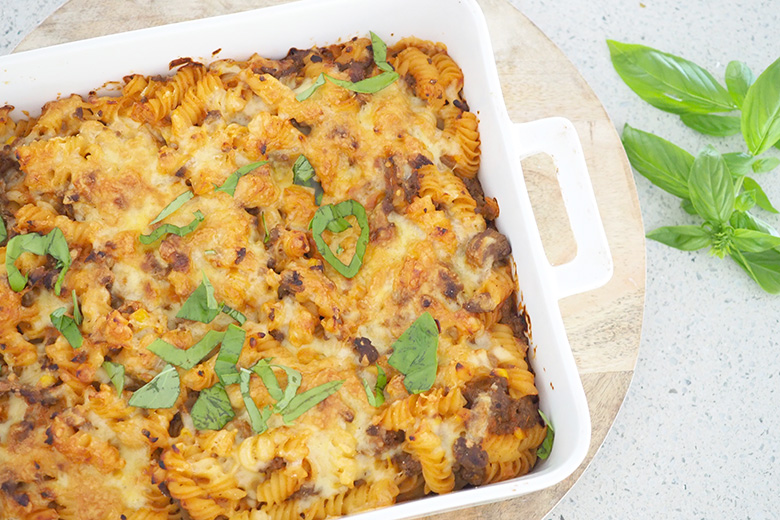 Find my Creamy Chicken Pasta Bake recipe here.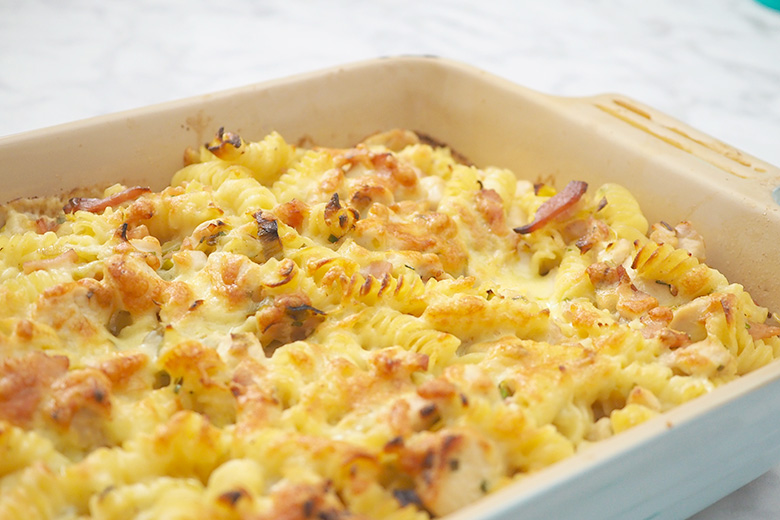 Find my Mexican Pasta Bake recipe here.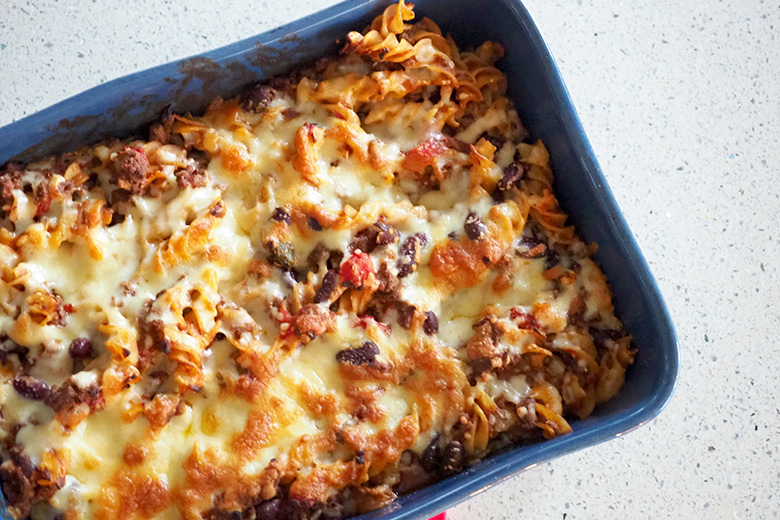 Find my Chicken and Sweet Potato Lasagna recipe here.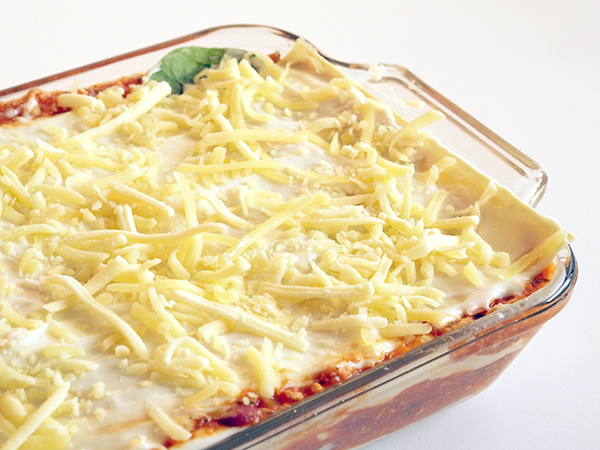 Find my Sausage and Vegetable Bake recipe here.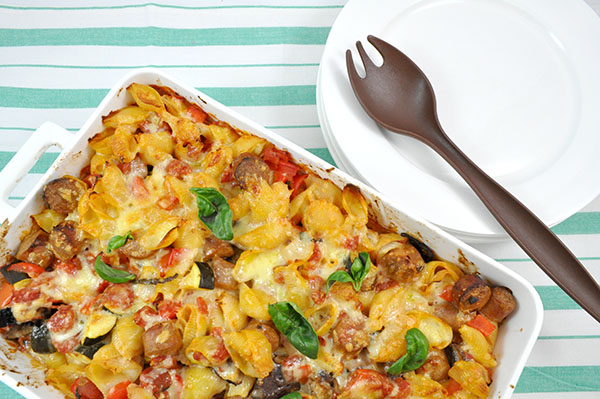 Pies
When freezing pies, assemble them in your glass dish or foil tray, top with potato and cheese if required then cover and place in freezer. Remove from freezer the night before, defrost in fridge during the day, place in 180°C for 30 minutes (or 45-60 minutes if still frozen), and bake until golden.
Find my Mince and Vegetable Potato Pie recipe here.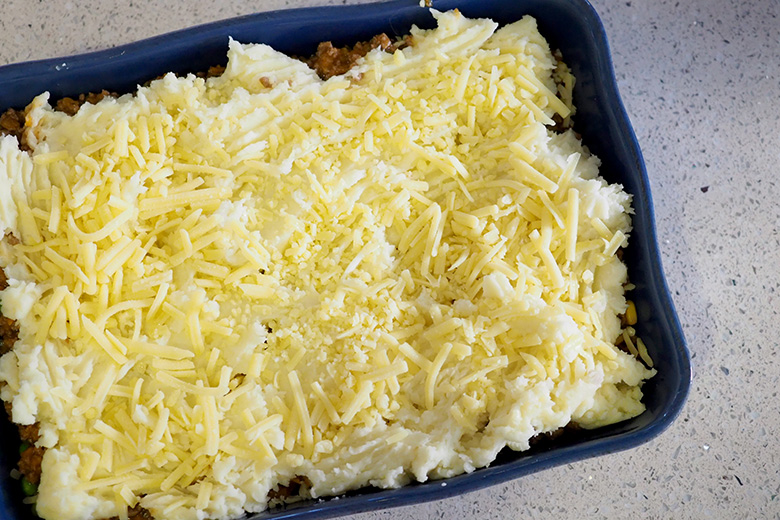 Find this Spinach Pie recipe here.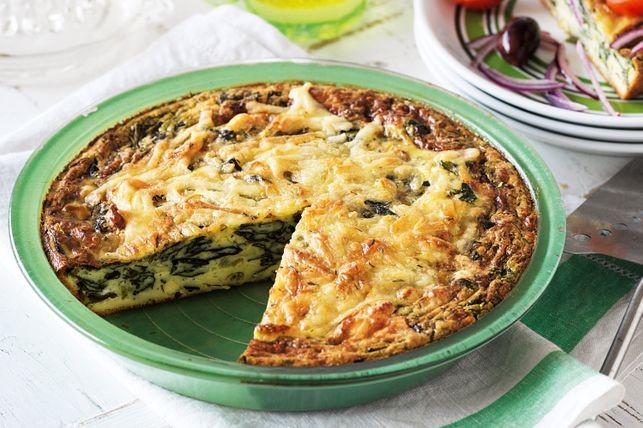 Find my Chicken Pot Pies recipe here.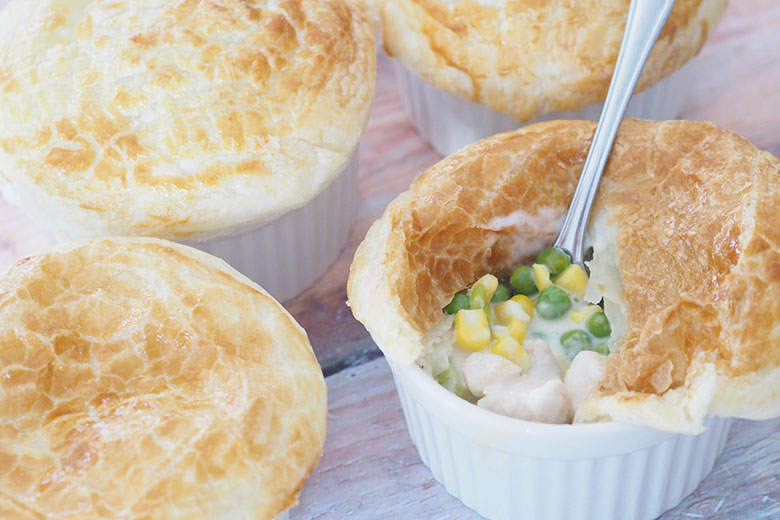 Find my Quick Shepherd's Pie recipe here.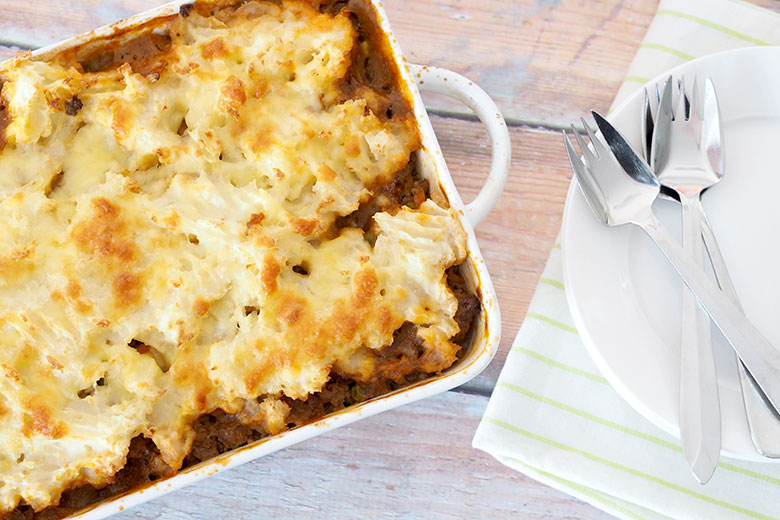 Find this Fish Pie recipe here.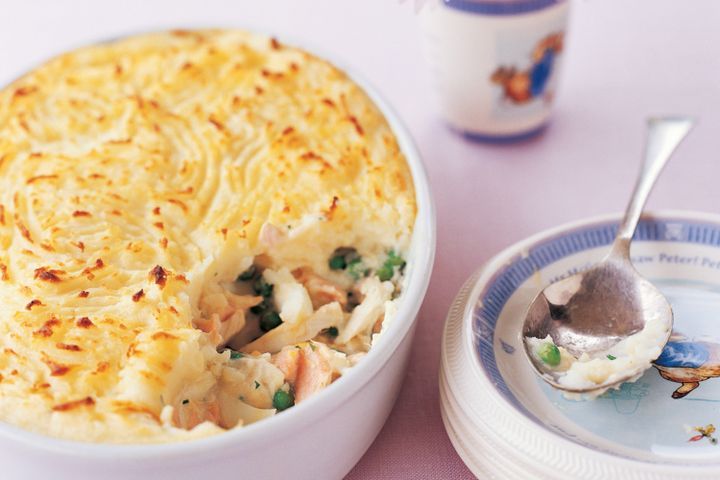 Find my Easy Cottage Pie recipe here.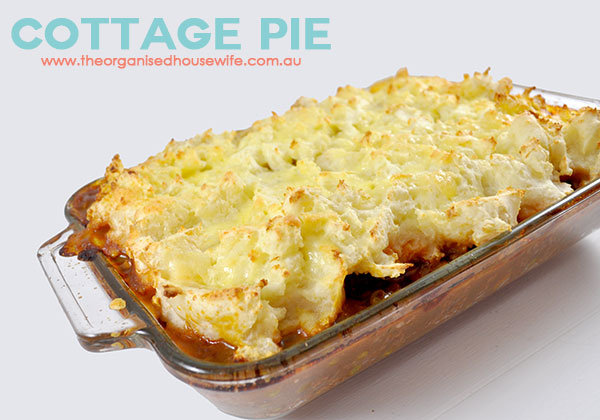 Rissoles
I like to make my own rissoles and when I do I usually cook a double batch – enough for that night's dinner and then I freeze the rest. They can be served with vegetables or on rolls as hamburgers.
Find my Chicken and Vegetable Rissoles recipe here.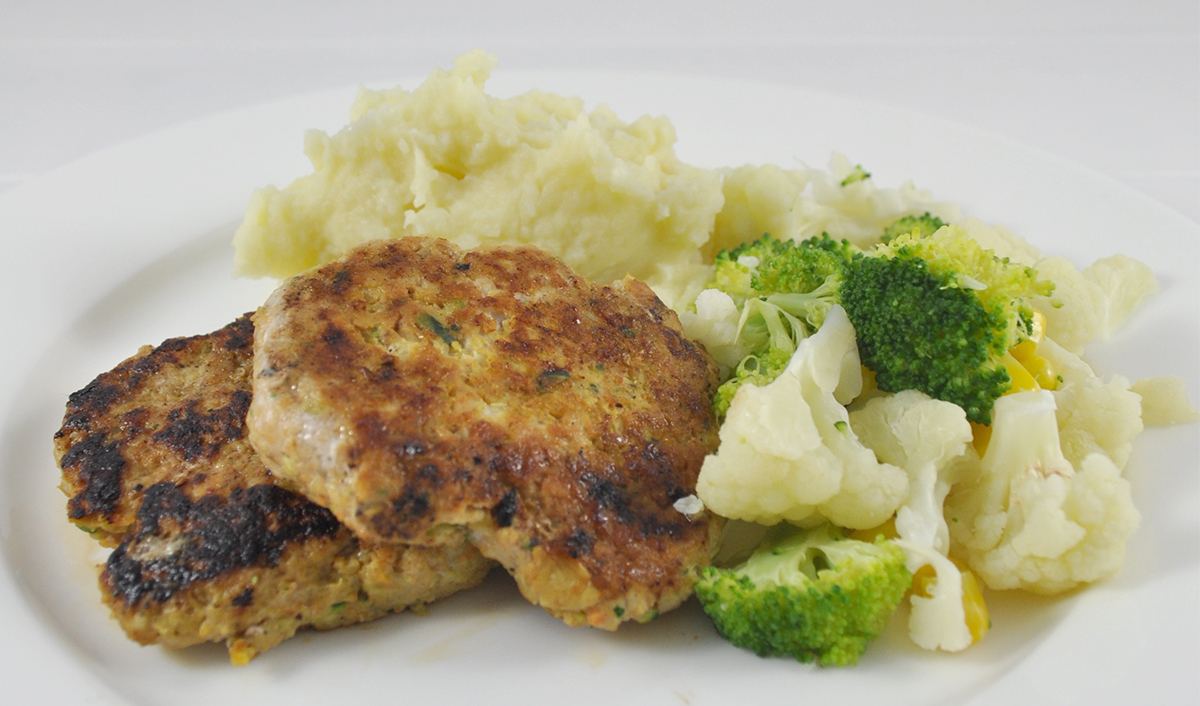 Find this Pumpkin and Chickpea Pattie recipe here.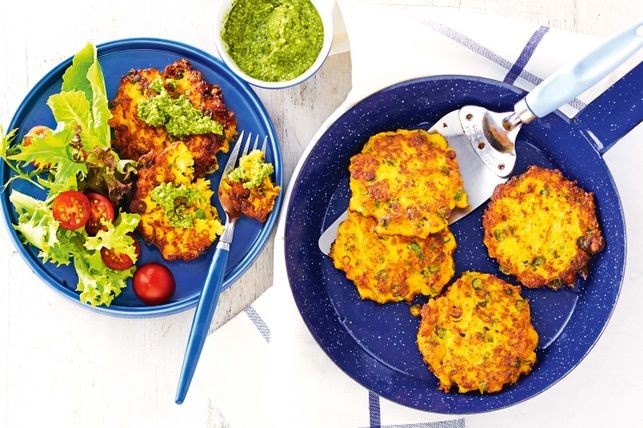 Find my Homemade Beef Rissoles recipe here.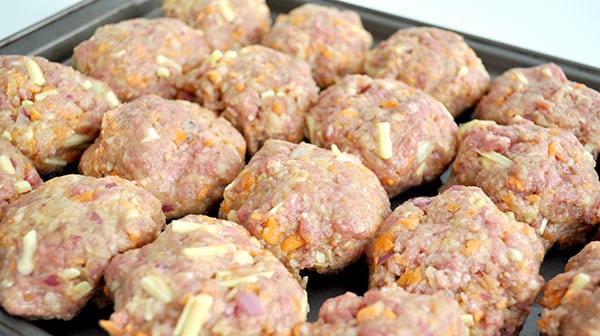 Find my Sesame Lamb Rissoles recipe here.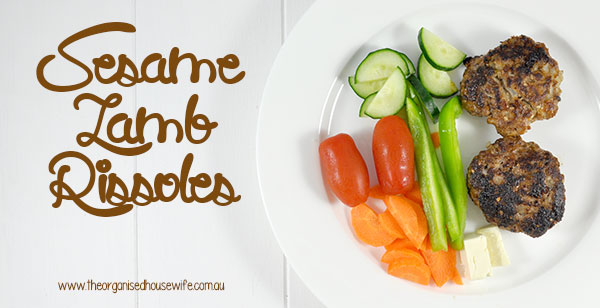 Find my Salmon Rissoles recipe here.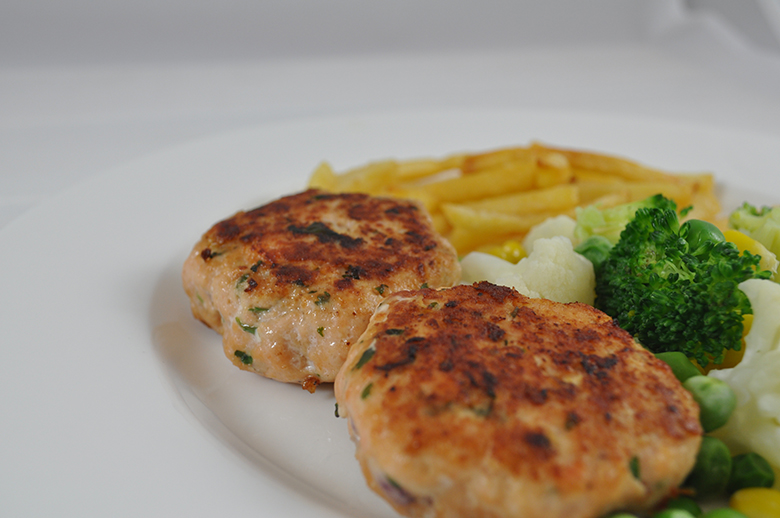 Soups and Sauces
Freeze soup or pasta sauce easily by using a tall container with a plastic zip lock bag placed inside it. You can then pour in the soup, remove as much air as you can, and then lay flat in the freezer. Once frozen, you can move it and store as you wish. To reheat frozen soup or pasta sauce, I place it in the microwave on medium high for a few minutes until I can pour into a microwave safe container, to then completely reheat.
Find my Red Coconut Curry Lentil and Sweet Potato Soup recipe here.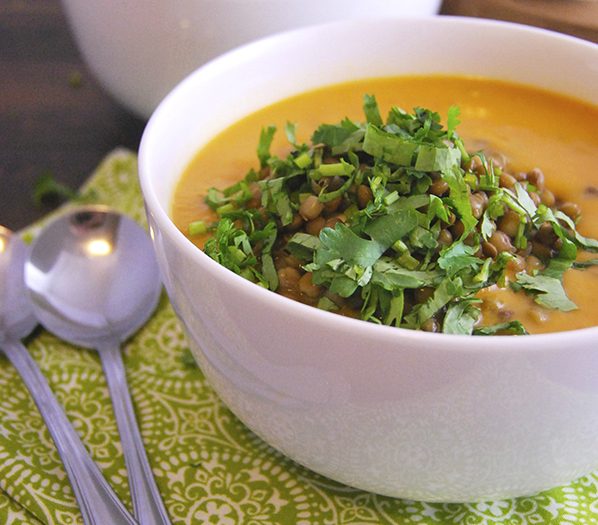 Find my Super Easy Roast Pumpkin Soup recipe here.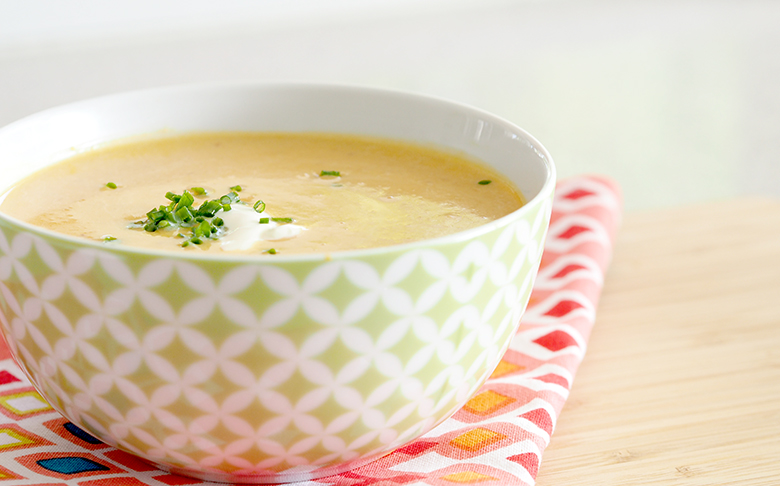 Find this Spiced Cauliflower Soup recipe here.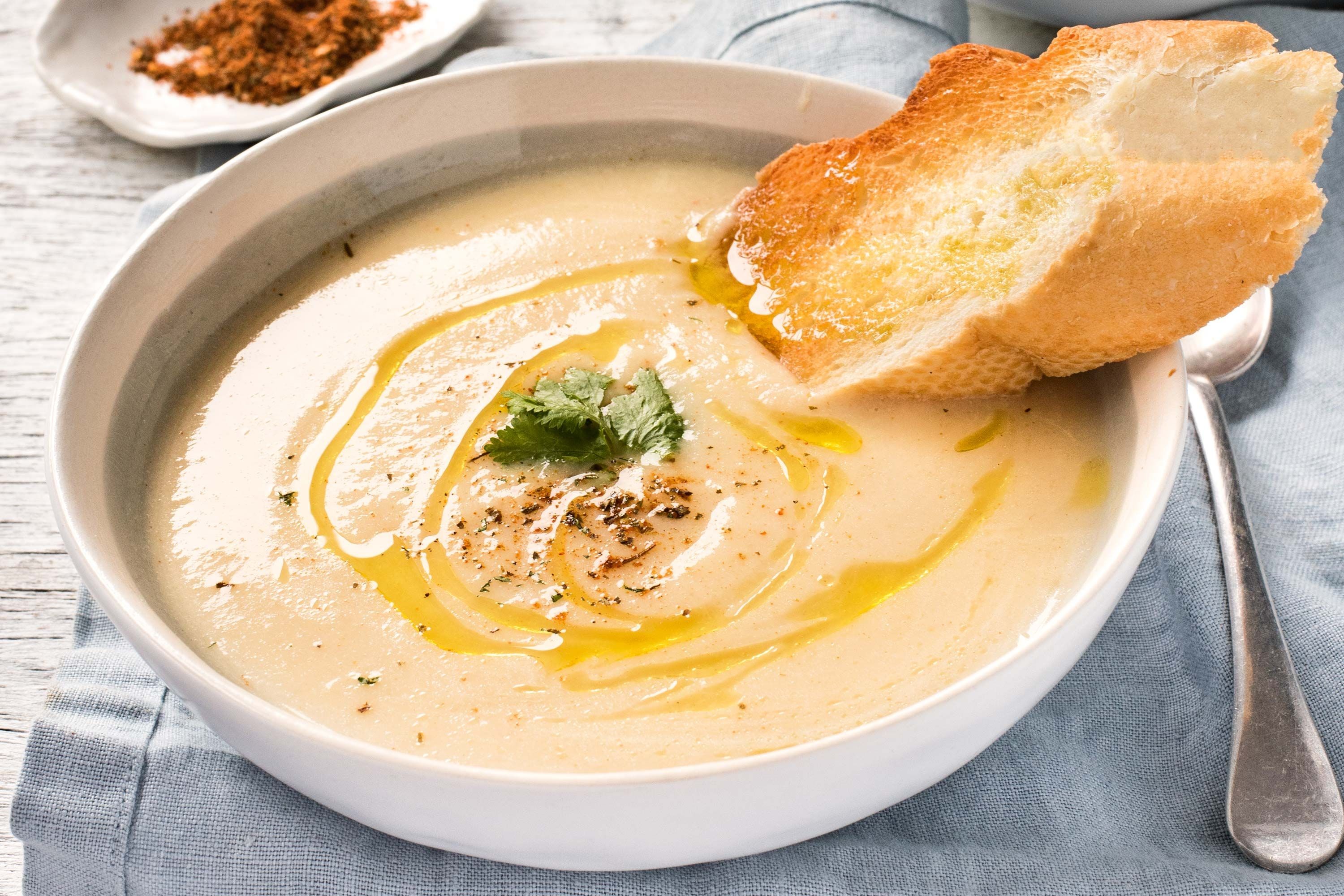 Find my Potato and Leek Soup recipe here.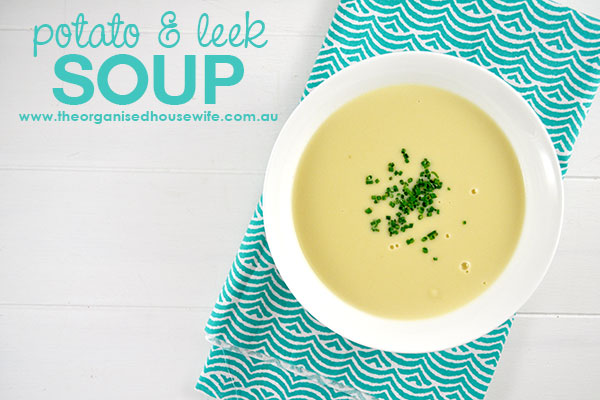 Find my Bolognese Sauce with Hidden Veggies recipe here.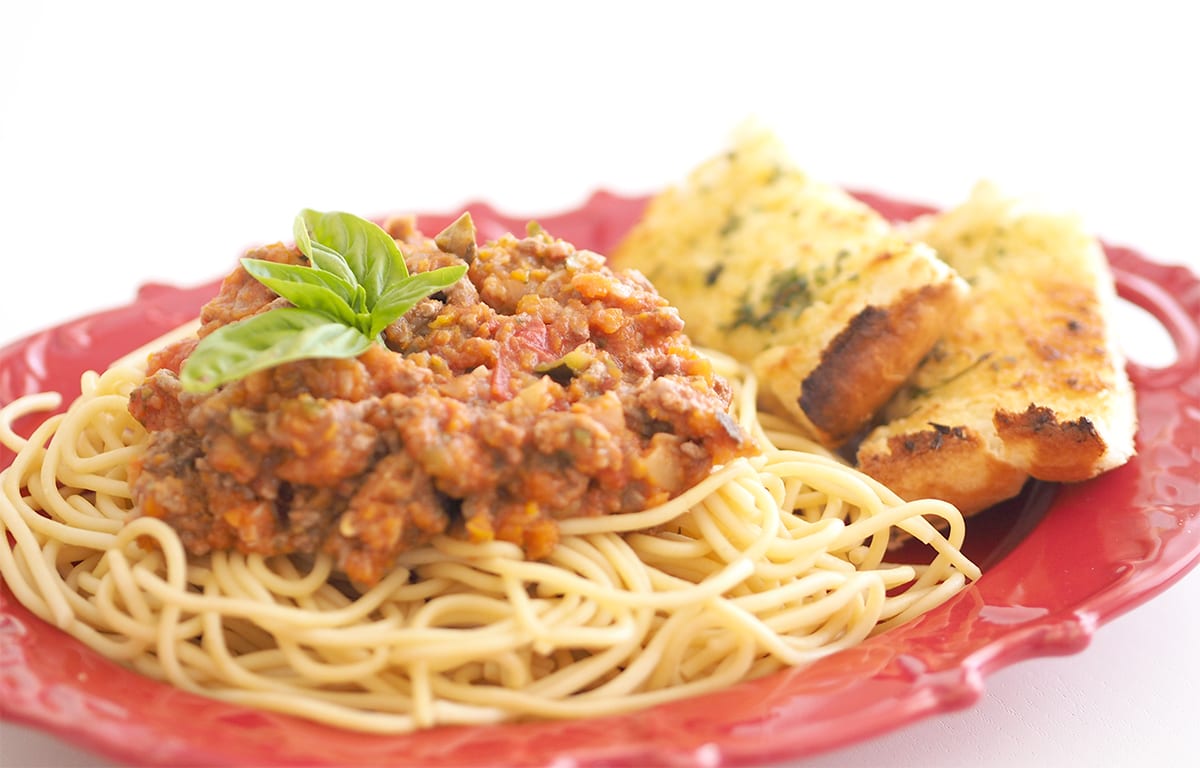 Other Ideas
There are so many different dinner ideas for kids that can be frozen in advance. Here's a few extra ones of mine that I wanted to mention.
Find my Beef and Vegetable Sausage Rolls recipe here.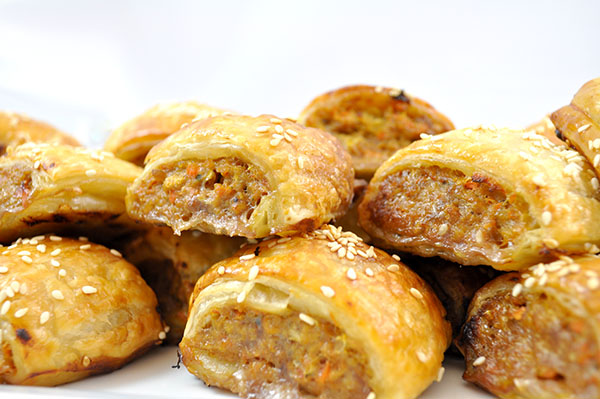 Find my Bacon and Vegetable Slice recipe here.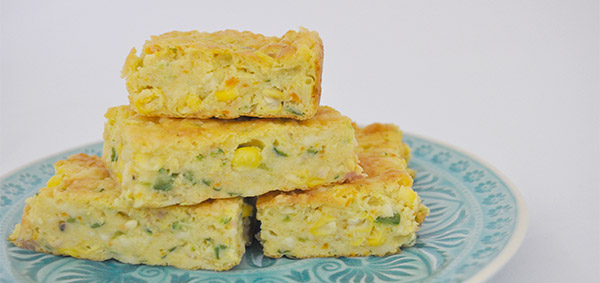 Find my Sweet and Sour Meatballs recipe here.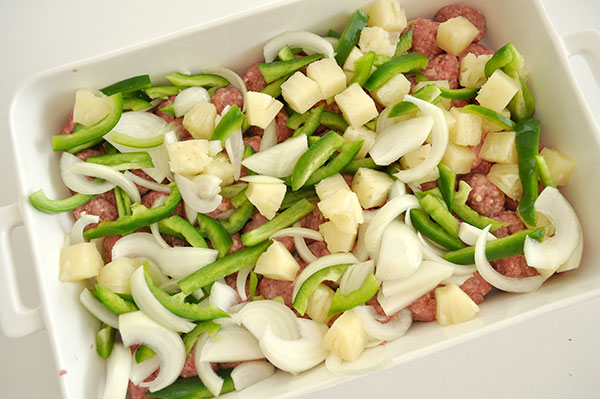 MY TIP!
If you love the idea of freezing meals for later and it helps you to regain a little control in your life, consider doing the same with your lunch box snacks. My Lunch Box Recipes Cookbook includes over 50 freezer friendly recipes that are perfect for creating stress-free mornings, healthy lunches ( that the family actually eats!), and saving money on your grocery bill.
SHOP: My Lunch Box Recipes Cookbook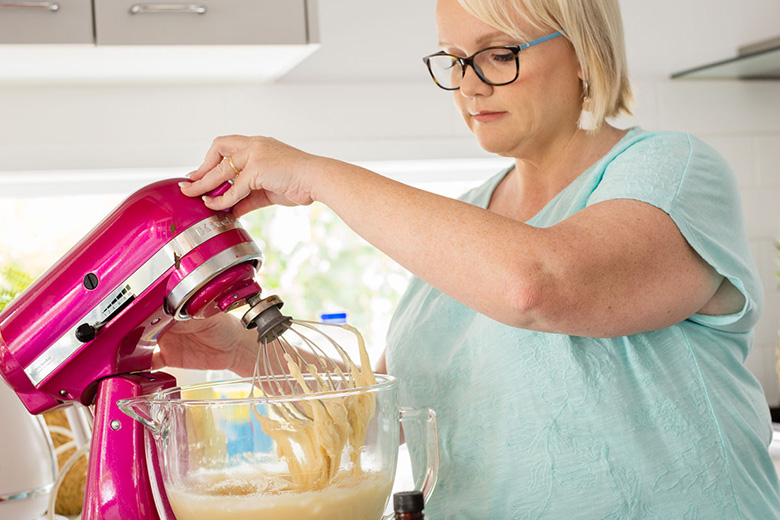 TIPS FROM OTHER MUMS
Freezer friendly kids dinner ideas from The Organised Housewife community.
Portion sized shepherds pie, lasagne, curries, bolognese sauce – Rose K.
Stir-fries – I precook my rice and freeze it in serving sizes. I make pasta sauce in bulk and freeze so just a matter of cooking pasta. Curries, sausage rolls, creamy chicken pasta sauce and zucchini slice – Anna K.
Can also make up a bunch of sandwich for the sandwich press, pop in zip bags and freeze. Great for lunches or quick dinners. Ham and cheese; chicken, cheese and mayo; spaghetti bolognese with cheese – Cass W.
Sausages, mash and broccoli (partly cooked) so when it's reheated it's just right! – Simone T.
Bolognese, meatballs, stir fries with noodles and rice options. I also like to do smaller portions so kids can choose. If all reheated who cares if we have three different meals! – Amanda M.
I put bolognese, in ziplock bags, and freeze flat. Quick to defrost, frees up containers, and takes up less space in the freezer. – Anj W.
Cook a big batch of mince with garlic, carrot and onion. Split into portion sizes. Can be turned into basic meals like taco mince or spaghetti bolognese etc just by adding a packet mix or a sauce jar. – Zarna G.
Pasta bakes, tuna mornay, lasagna, quiches, pies (taco and chicken curry), pasta sauce etc – Chrissy P.
I make and freeze meatballs on a tray. I put a pot of water on to boil, put a bottle of Pasta Sauce in another saucepan, throw the pasta in the water and frozen meatballs in the sauce and cook on low to let them defrost first, then on medium. The pasta and meatballs are done within 20mins. – Tenille L.
At the moment I have a freezer full of – creamy potato and leek soup, chicken and vegetable soup, taco sauce (just add salad and corn chips or tacos), beef casserole, single serves of cooked white rice, single serves of mash potato and both beef and chicken rissoles (cooked – just needs microwaving). I basically don't cook on weeknights. Batch cook one weekend about every six weeks, and then every weekend make one meal that is a double batch and freeze portions so there is a constant range of different things. – Sharon H.
What's Your Favourite Freezer Friendly Dinner For Kids?