Tips for creating an eco-friendly grocery shop that won't cost you (or the planet) the earth + a few products that'll make your supermarket shop a little greener.
Grocery shopping is one of those tasks that we have to do each week, or if you're super organised each fortnight. I'm trying and I know many of you are too, to reduce the use of plastics in our home and strive to take note of keeping it eco-friendly while doing the weekly shop. If you're wanting to make a little difference, you're going to love these quick and easy eco-friendly grocery tips as well as a list of products you can easily switch up to make your weekly shop that little bit greener (and affordable too!).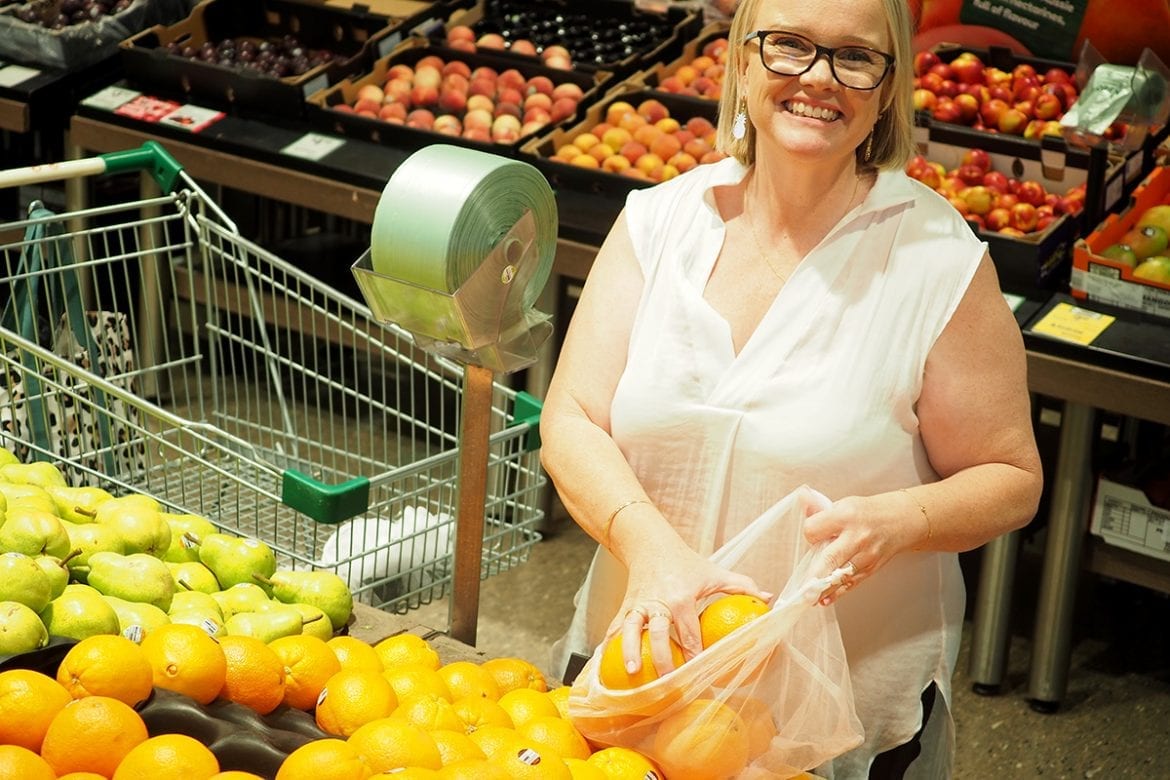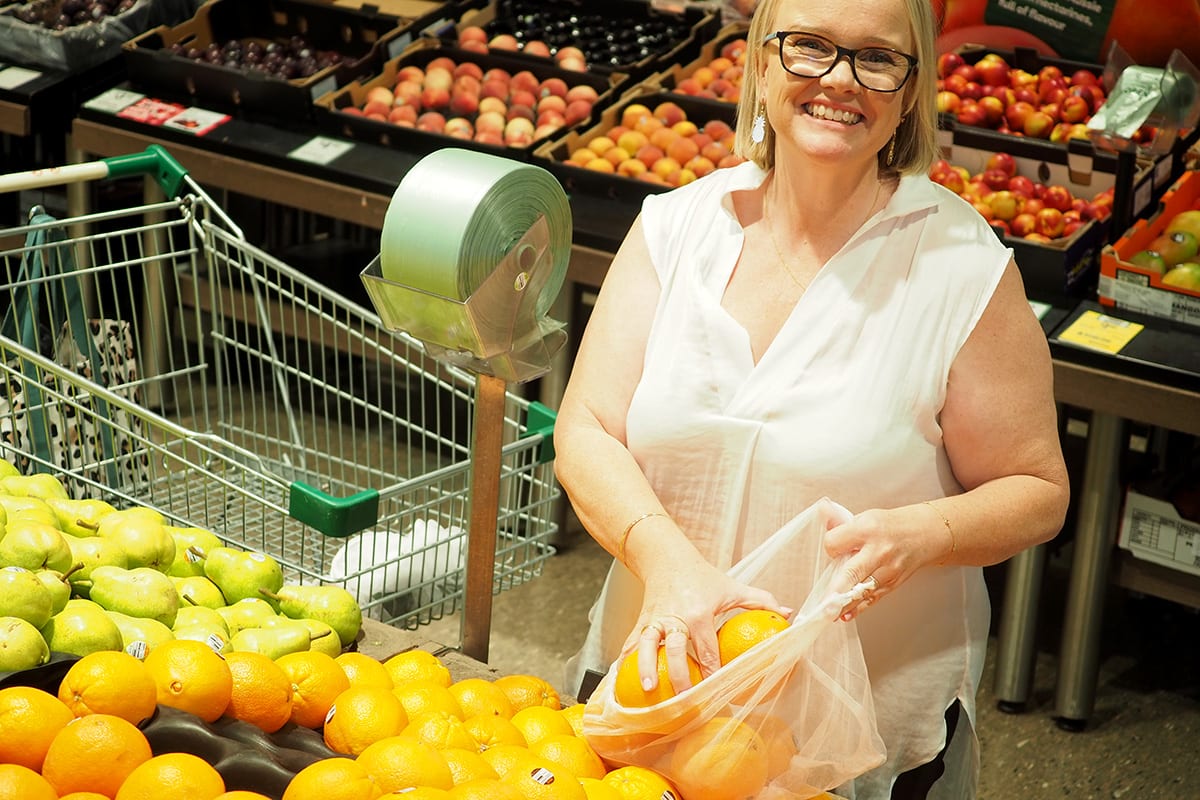 In partnership with Woolworths
---
---
1. Buy In Bulk
Buying in bulk means less packaging waste and fewer trips to the supermarket. This is not only good for saving you petrol, it reduces pollution and also buys you back more time in your week and saves you more coin at the checkout.
Now that I do my groceries online it's become even easier to buy items in bulk because they are delivered straight to my kitchen, so no heavy lifting required! Family size toilet paper? Sure. Extra large bag of cat litter? Yep. Bulk meat that I can portion off at home and freeze? Definitely!
Some of my favourite bulk buy items:
2. Support Local
Look for products that are made and sourced locally. In doing this you will be supporting Australian businesses and farmers, reducing the environmental impact of overseas export and ensuring your products are fresher too!
3. Bring Your Own Produce Bags
Shop fresh fruit and veg that's not pre-packaged in plastic, and remember if you're shopping in-store, bring your own environmentally friendly produce bags as an alternative to using the readily available plastic produce bags in the supermarkets and fruit shops. I use these mesh produce bags that have been made from recycled plastic bottles (how cool is that?!). And I use them to sort my clothes when I travel away too, so they have many purposes.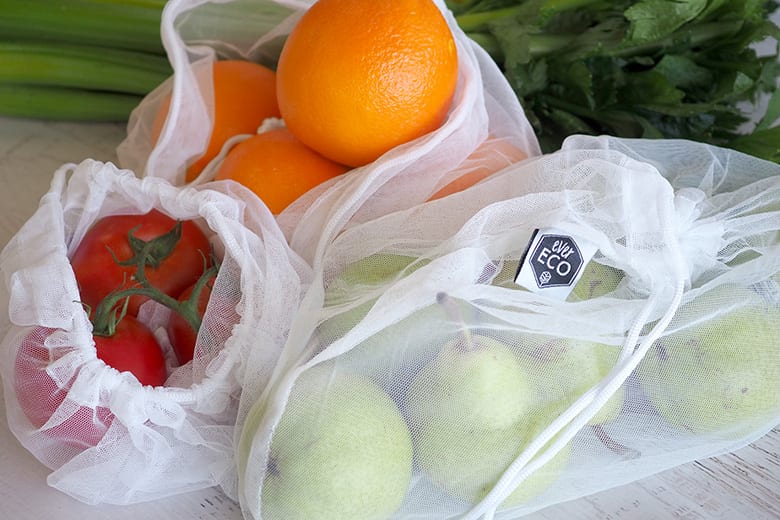 There's also these reusable unbleached organic cotton bags which are pretty versatile. They come in a pack that includes two net and two muslin bags – the muslin bags are perfect for storing rice too.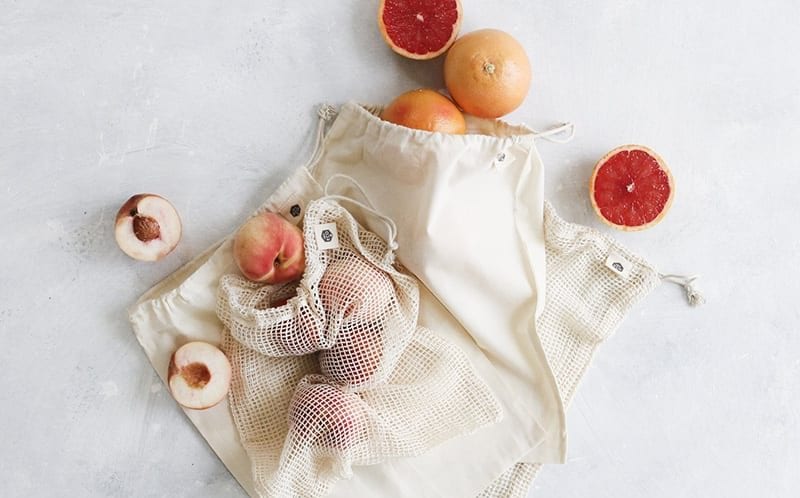 If ordering your groceries online, add a note requesting that plastic bags are not used where possible. Woolworths also offer REDcycle bins where you can return all bags and produce bags that come with your order (or simply give them to your delivery driver if getting groceries delivered) and Woolworths will credit your account and recycle the bags.
4. Buy Refills
Minimise unnecessary waste by purchasing products that offer refillable options – you might be surprised at just how many products in your pantry and home that can be bought as refills! Any products with pump or spray lids are great items to purchase refills for.
A few products that offer convenient refills:
5. Shop Ethical
Consumers are becoming more aware of where and how their products were made, and our local supermarkets are taking notice! Supermarket shelves are beginning to stock more and more fair trade and ethically produced products, which makes shopping ethically even easier.
Ethical products (available direct from your supermarket!):
6. Reuse/Repurpose Packaging
I love thinking up ways to reuse and repurpose the packaging that my groceries come in, and have come up with some pretty nifty solutions that have helped keep my home organised and tidy.
Here are some of my clever tips for repurposing product packaging:
I bought this yummy dip a while ago, and decided to create this adorable succulent pot plant from the container. You can see how I did it here.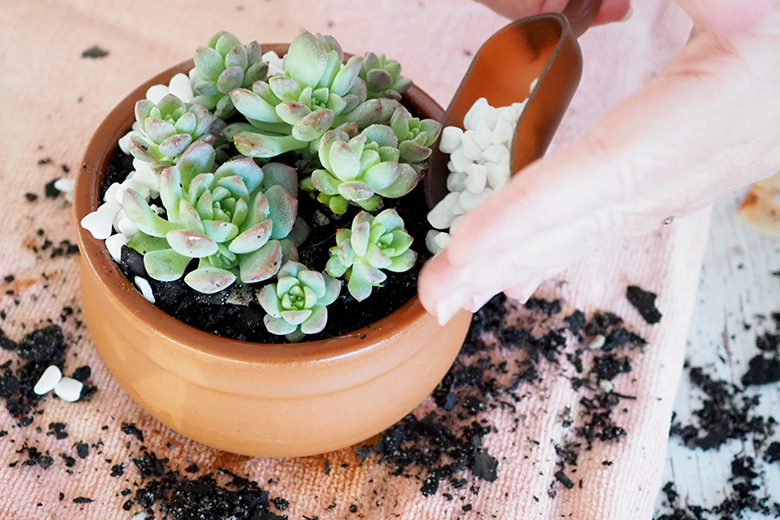 7. Look For Degradable Products & Packaging
Go one step further and swap out your single-use household items for those that are degradable or compostable. I especially love that Woolworths are no longer stocking plastic straws, and now sell these trendy paper straws instead!
Here's a few of my other favs:
8. Buy Raw or Naked
Raw food is often cheaper, goes a lot further and has the added bonus of being naked – meaning that it's free from packaging.
Consider buying these items in your next grocery shop:
9. Make Your Own
A great way to reduce plastic packaging in your home (and nasty chemicals too!) is to create your own homemade cleaning and beauty products with easy DIY recipes. A lot of the ingredients can be bought in bulk from the supermarket and will last ages! I use reusable pump and spray bottles to store my cleaning and beauty products in. If you're interested in making your own cleaning products, I have heaps available in my Cleaning Recipes eBook which is available as an instant download in my shop. I also recently shared this DIY Homemade Makeup Remover recipe which my daughters and I have been using for ages now!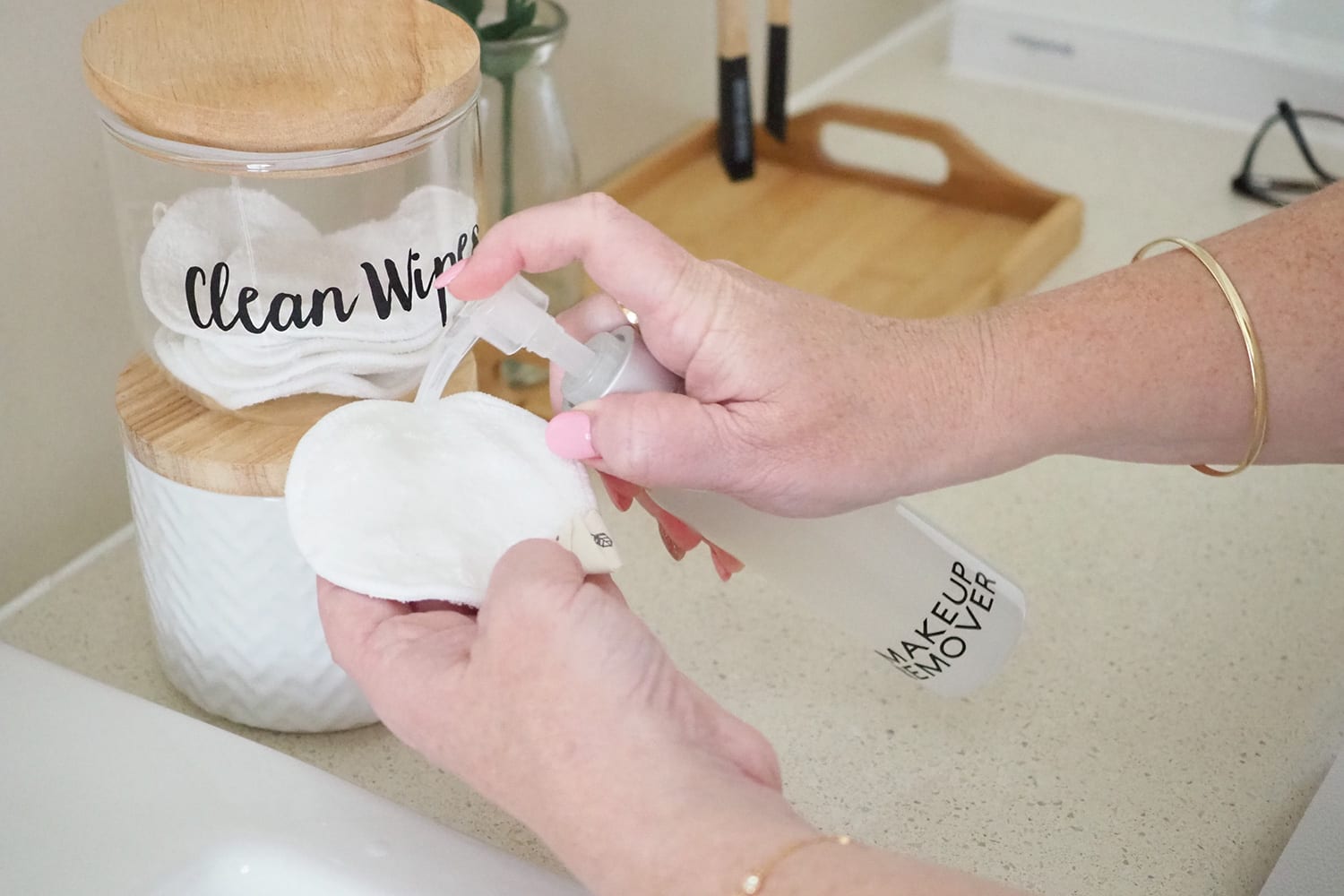 10. Swap Out
Reducing your carbon footprint and making more eco-friendly choices is as simple as starting to make small changes. Swap out cling wrap for paper lunch bags, use white vinegar instead of fabric softener, alternate your single-use sanitary products for a Love Luna Midi Brief or try The Diva Cup. Try to start small and remember that every little choice is one step closer to a more eco-friendly lifestyle.
11. Buy More & Save
Did you know that Woolworths has a dedicated 'Buy More Save More Category'?! I make sure I look through it each week when doing my online grocery shopping and buy excessive of products that I know will keep well. This saves me money, multiple trips to the supermarket, and makes it easier for me to cut back on food wastage.
---
…And If You're Wanting To Save Even More
Check out The Organised Housewife Grocery Essential List on Woolworths' website to see what essentials I shop each week to help make dinner time less stressful (and expensive!) in my home.

---
12. Plan, plan, plan!
Meal planning, shopping lists, and online grocery orders all help to reduce food wastage, prevent multiple trips to the supermarket, and allow us the time and space to implement a few of the above 11 points. For tips on how to meal plan head here – it's a lot easier than you think!
Find a great range of eco-friendly products at Organised HQ to help you start swapping single-use items for more sustainable, reusable items in your home and everyday life.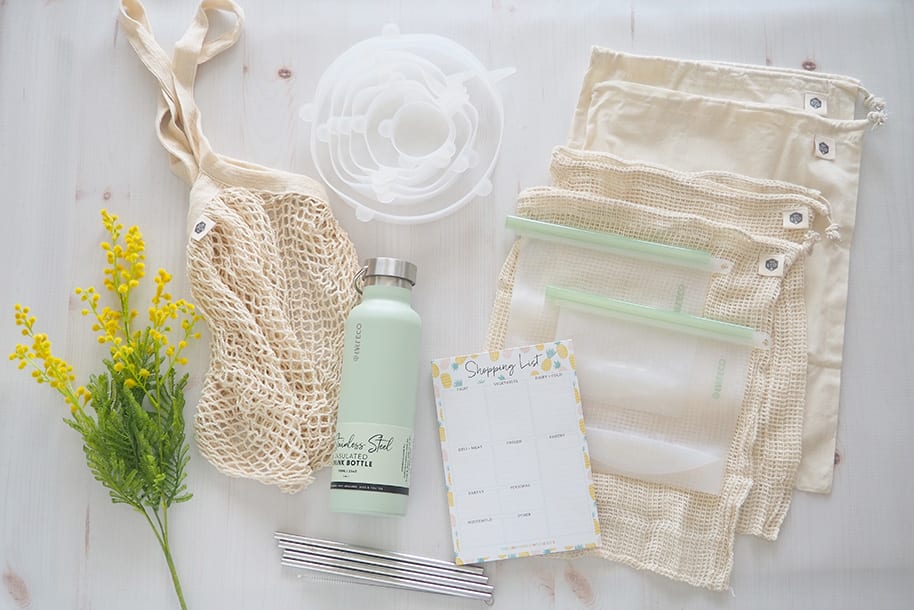 If you're wanting even more tips on how you can waste less and save more, check out the Food Savers page on the Woolworths' website which feature a series of clever tips designed to help you do just this!
WHICH OF THESE ECO-FRIENDLY GROCERY TIPS WILL YOU USE?
This post is run in accordance with my disclosure policy.
---
Pin this image below to Pinterest!