When I leased our new Organised HQ office space and saw the big boardroom I knew instantly it was a room perfect for workshops, and my chance to meet and get together with this wonderful community! I am over the moon and very excited to share this news with you today. For the first time ever, I am hosting my very first workshop here on the Gold Coast on Wednesday night the 13th of February, and I want you to join me!  Complete this survey here if you're not on the Gold Coast though, we may be coming your way!
THE ORGANISED HOUSEWIFE PRESENTS:
Lunchbox Ideas Workshop – hosted by me, Kat Springer!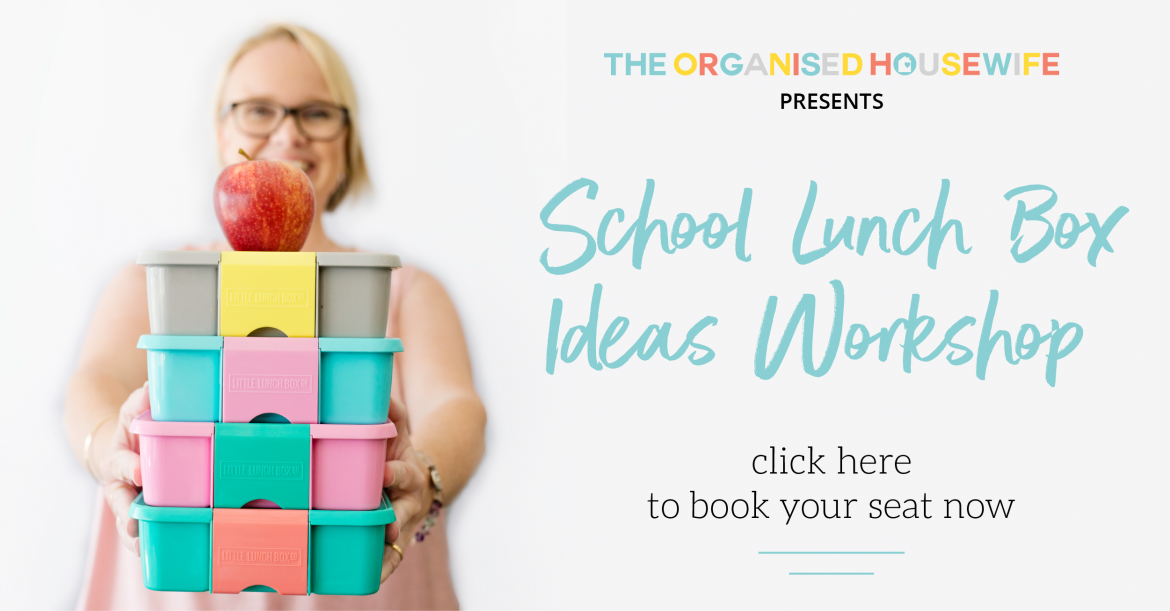 Be a part of this special event with me, and let me help you to become a lunch box entrepreneur. I will give you some of my tips, tricks of the trade and will help you create a terms worth of lunch box ideas.  I'll guide you through how you can provide healthy and nutritious school lunch boxes for your kids, in under 5 minutes each morning.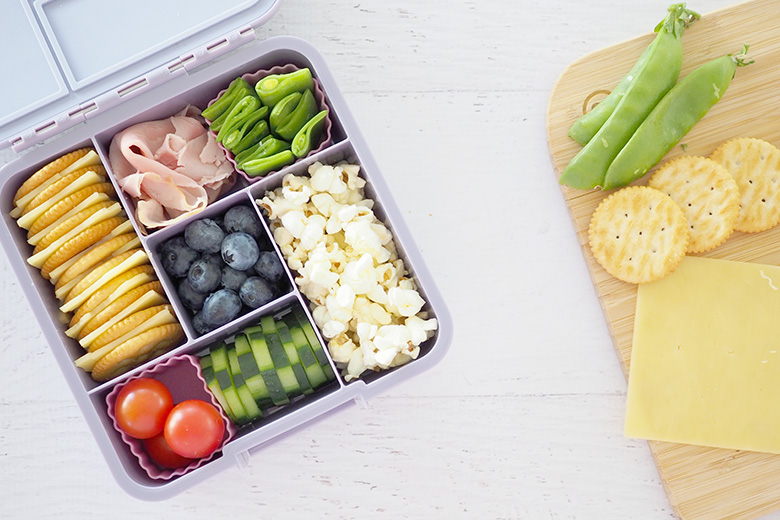 WHAT THE WORKSHOP WILL INCLUDE:
Increase the variety and nutritional value of lunch box food.
I will be making a recipe, which you will have the opportunity to taste test.
Sharing Sunday lunch box prepping tips to help make your week a little easier.

Create One Term of ideas of what to pack in your child's lunchbox.

Receive a Lunchbox Planner Pad valued at $9.95.
Take home a bag packed with goodies.
Bonus – Pantry staples guide.
Bonus – After school snack ideas guide.
Light refreshments will be provided.
And so much more…..
Date: Wednesday, 13th of February 2019
Time: 7:00pm – 9:00pm
Place: The Organised Housewife HQ at Biggera Waters on the Gold Coast.
BOOK NOW, SEATING IS LIMITED – JOIN MY FACEBOOK EVENT!

NOT ON THE GOLD COAST BUT WANT TO ATTEND A WORKSHOP!?
This workshop is the first one of many, as I want to eventually travel around Australia and meet more of you. But I'd love to hear what kind of workshops you want to attend (I have some ideas already) and learn where you live so that I know where I need to hold future workshops. I really value your feedback!
  PLEASE COMPLETE MY SHORT SURVEY: Future Workshop Survey
This is going to be so much fun getting to meet this beautiful community!
I hope you can join me at this or a future workshop!!