You all know I am a huge fan of meal planning. At the beginning of each week I sit down and organise what meals we will have for the week and then do one big grocery shop. However, this year I am trying to make more of an effort to plan the kids lunch box food as well. I always have had healthy food choices in the kids lunch boxes, but planning will ensure I will always have enough for the week. To do this I am going to plan the kids lunch box foods when I do our meal planning with my new Lunch Box Planner.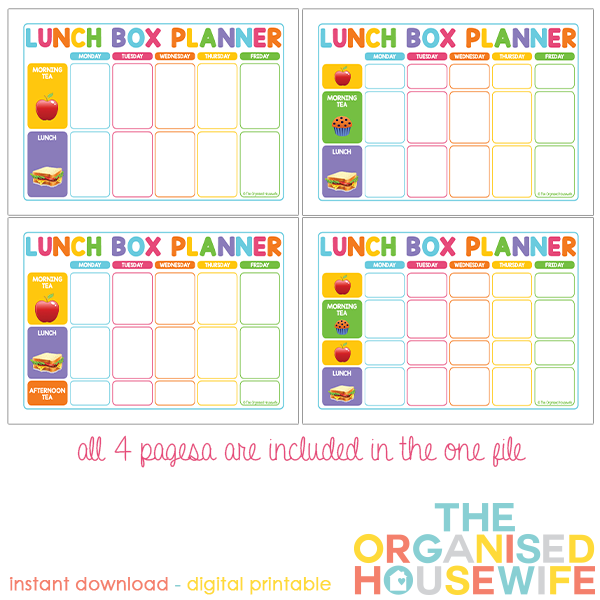 The twins (soon to be 10) have become very independent over the past few months and they are now making their own lunches. After I have planned their lunch box food for the week I am going to place the printable on the back of the cupboard door where their lunch boxes are kept so they can read what they need to pack for lunch. After I have created a few weeks of lunch box plans, I will rotate them each week to save on planning time.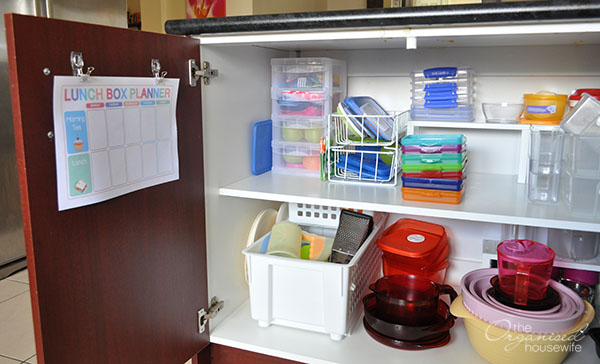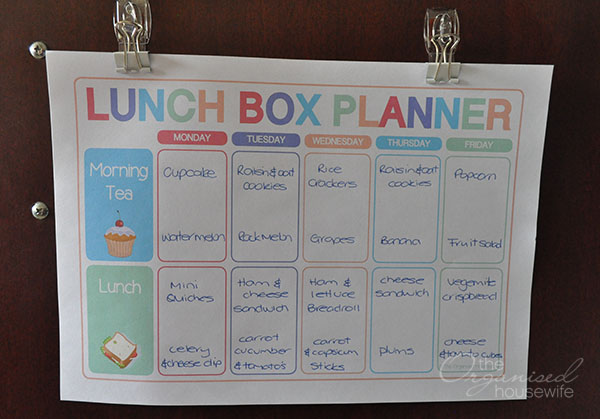 I keep all 'lunch box' food in an easy pull out fridge drawer, where the kids will find cut up fruit and vegetables, deli meats for sandwiches, poppers (only on very hot days), diced cheese, cucumber and more.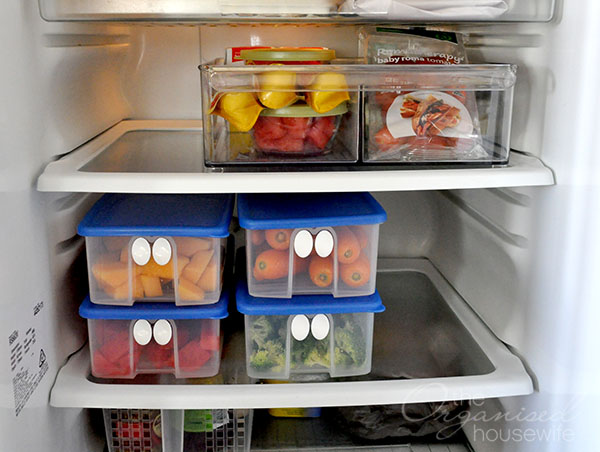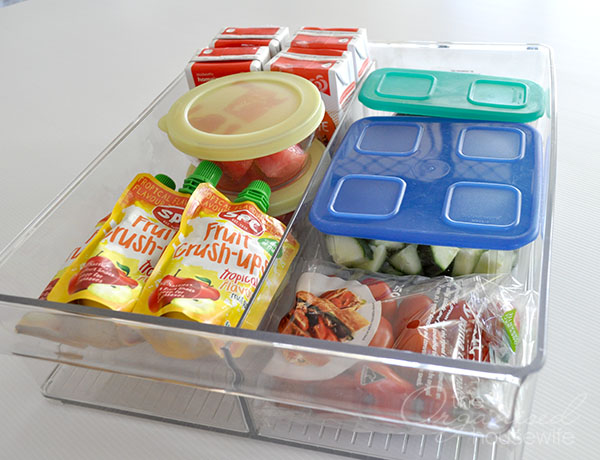 Whole pieces of fruit are kept in the fruit crisper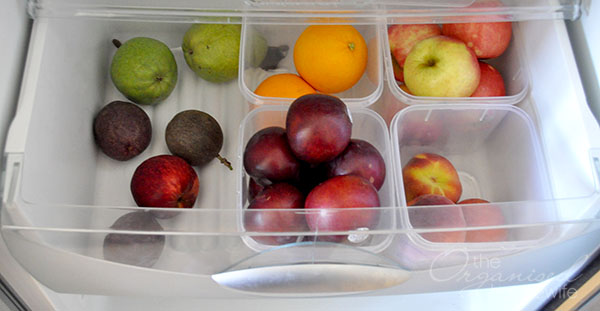 So far this week this new setup has been working really well and making lunch box prep time so much faster and easier. I also think this may save on our grocery bill.
On my lunch box plan above I have added Fruit Salad on Friday, but I will change this to a Monday. I usually do my grocery shopping on a Monday after school drop off, so when preparing their lunches on Monday morning I can create a fruit salad cup filled with all left over fruit from the prior week.

Lunchbox foods in fridge – Fridge Binz – Deep Split – Howards Storage World
Fruit crisper – Decor Square containers – Most Department and Grocery Stores
Storing precut fruit and vegetables – Clear Mates and FridgeSmarts – Tupperware