Sometimes the idea of eating another sandwich for the fourteenth school day in a row can be very off-putting to some children! Every child is different and yours may not like the standard ham sandwich, so I have compiled some easy ideas and recipes to help spark some lunchbox inspiration!

CHEESE AND BACON MINI QUICHES – I have to put this one at the top of the list as it's my kids favourite. I freeze these once I have made them and put them into their lunchbox frozen. They are usually defrosted by morning tea time. View my recipe here.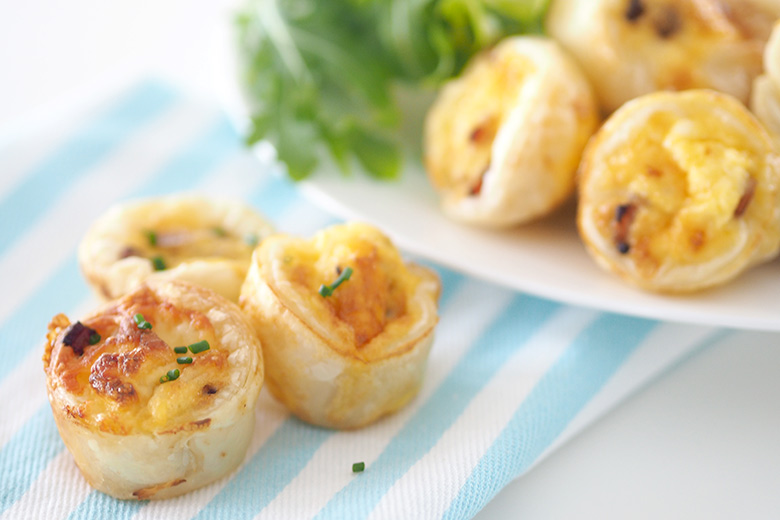 CRUSTLESS MINI PIZZA QUICHES – Quiche is always a fresh healthy option for a lunchbox and it is a meal that can be made in bulk, meaning that the kids can have them a couple of days in a row! Recipe can be found via Laura Fuentes.
This lunchbox pictured below is available online here.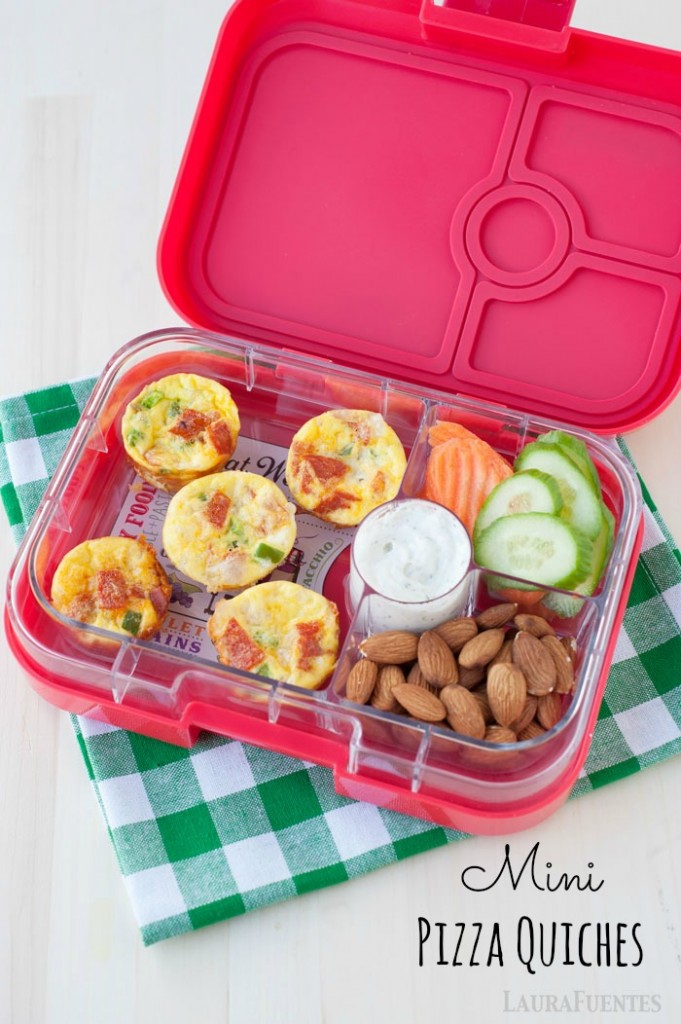 FRITTATA BITES – These frittata bites are perfect for using up any vegetables or meat that are lingering in the fridge. Next to the cheese and bacon quiches these are my next favourite, I actually enjoy having them for lunch too. View my recipe here.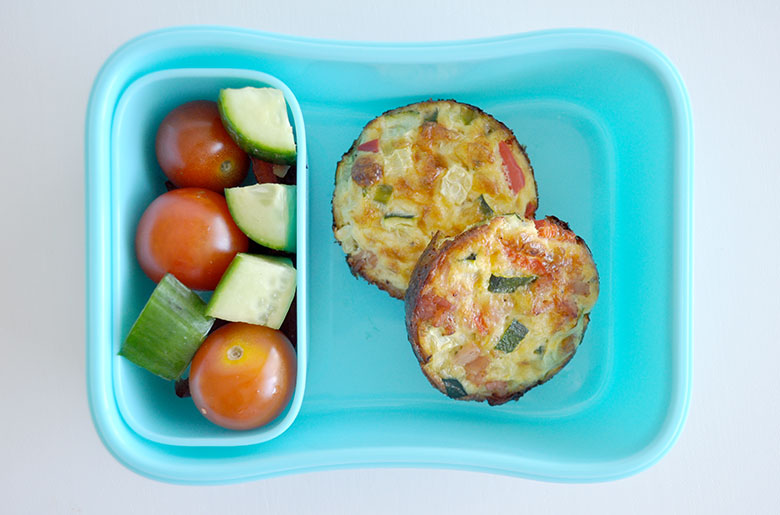 HOMEMADE SUSHI – This idea is a bit more time consuming than others, but your kids will thank you for it when they are the envy of all their friends for having sushi at school! Sushi is a fantastic way to get carbs, protein and healthy fats such as avocado, and by making it yourself you know exactly what is going into your little ones' lunchbox.
Cook the rice following sushi rice packet directions, can be found in the rice aisle at the supermarket.
Lay down nori roll (shiny side down) over sushi making tool.
Add rice (best to have damp fingers).
Spread a squirt of mayo.
and fill – my kids favourite filling is sliced chicken snitzel and avocado, you can add lettuce, cucumber, carrot, mustard, salmon.
Roll using sushi making tool and slice to place in lunchbox.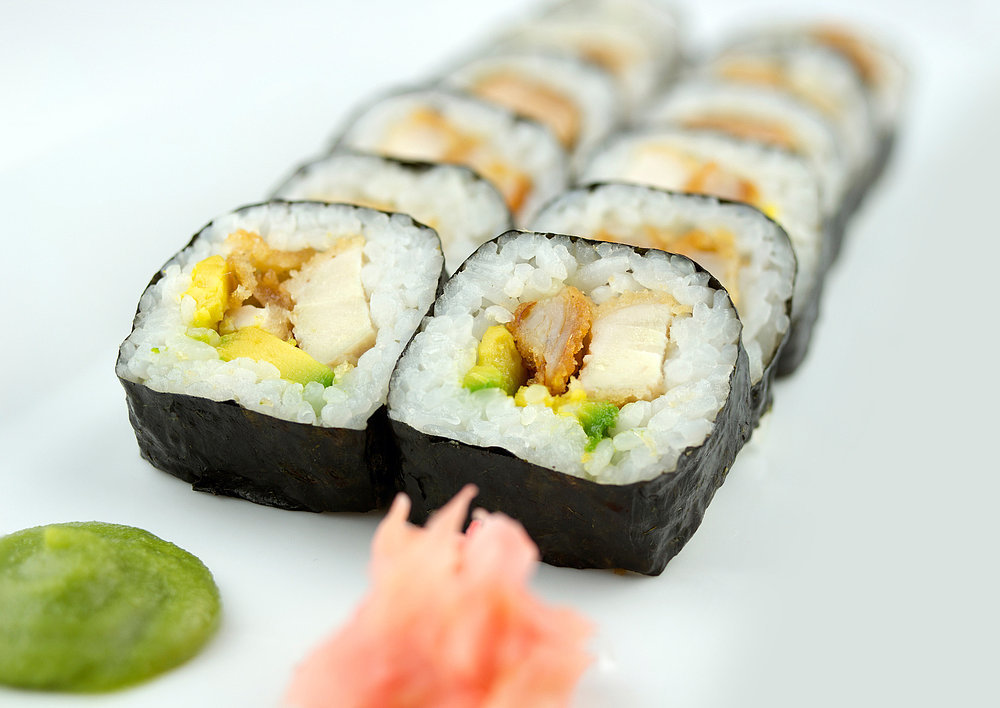 TUNA AND CRACKERS – Tuna, as we all know, is so healthy for you in terms of protein and vitamins, so there is no excuse not to add it to a lunchbox! If your child does not like tuna, replace with ham, turkey or even shredded chicken for a serve of meat in the lunchbox. My kids spoon tuna onto crispbread or salada just before they eat it at school.
2 INGREDIENT PIZZA BASES – This pizza base is super easy to make with just flour and yoghurt. A very quick and easy recipe to fill the lunchbox for the kids. Add your desired topping, another great great way to use up any left over meats or vegetables at the end of the week. View my recipe here.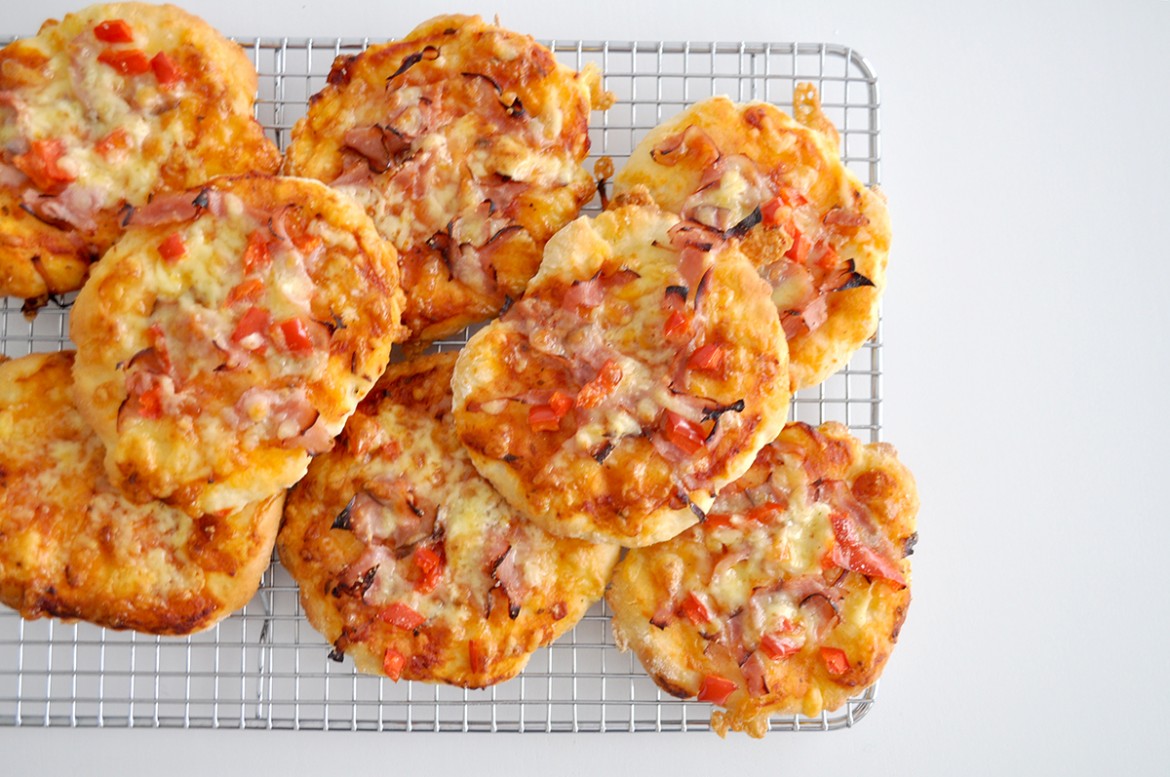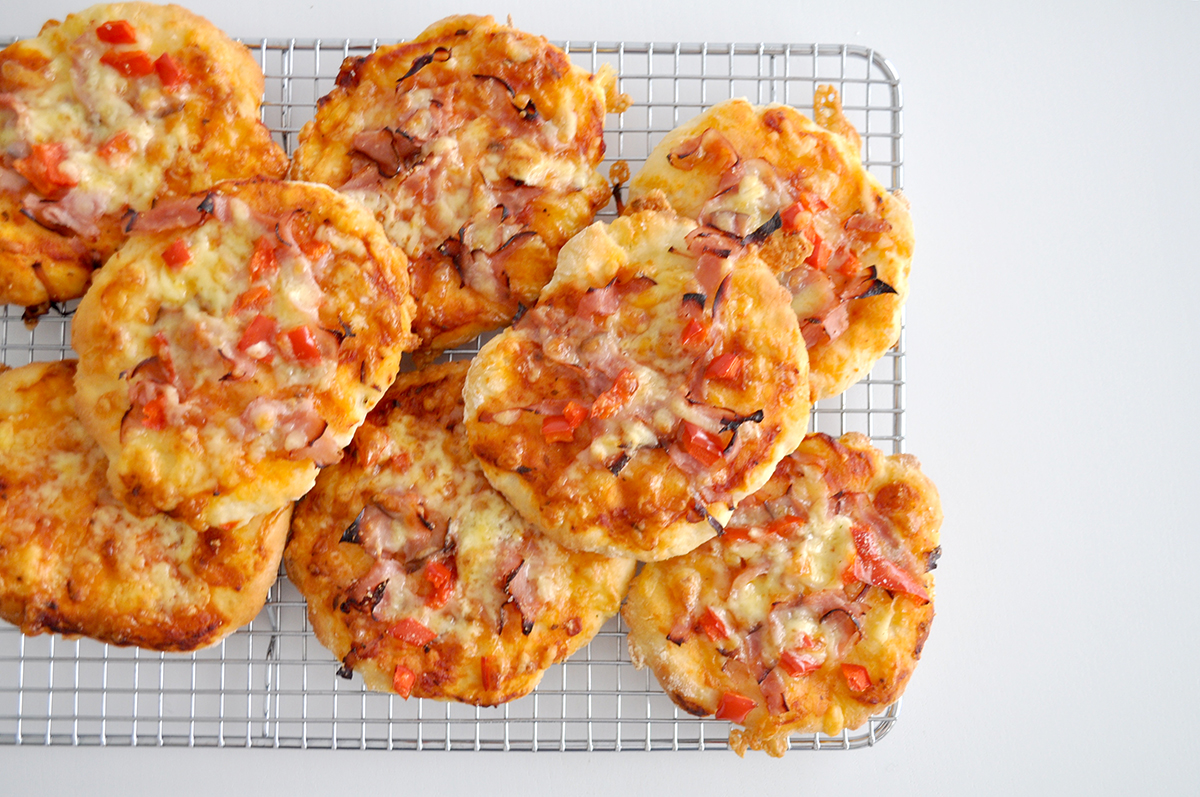 PASTA – Pasta can be used in many different ways and can be accompanied by whatever the heart desires, making this a perfect substitute for bread. Pasta is great as it is inexpensive and so, so filling for lunch or dinner! Make pasta in bulk and change what you add to give your child the illusion they are having something different every day. I added some capsicum, tomato, cucumber and a boiled egg with a spoonful of mayonnaise to left over pasta and put them in the kids lunchboxes. My son also loves left over chorizo pasta. Read more about this lunchbox idea below here.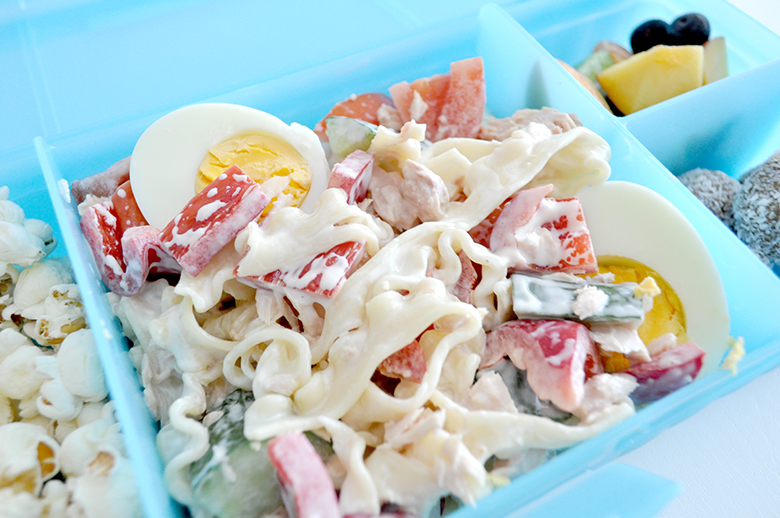 QUESADILLAS – Have you got spare wraps or tortillas lying around the house? This Mexican dish can be made in so many different ways, and it replicates a toasted sandwich. Quesadillas are easier to make than you think, can be prepared in around 10 minutes if you have chicken and tomatoes, or refried beans on hand and ready to go. Your child might be wondering what is in their lunch box but they definitely won't be complaining after the first bite! This recipe uses 4 ingredients, tortilla, pasta sauce, cheese and pepperoni.
SAUSAGE ROLLS – I often make these up for dinner, it makes quite a big batch, enough to put in the kids lunchboxes the next day and to also freeze. I put them frozen into their lunchboxes and they have thawed by lunch time. View my recipe here.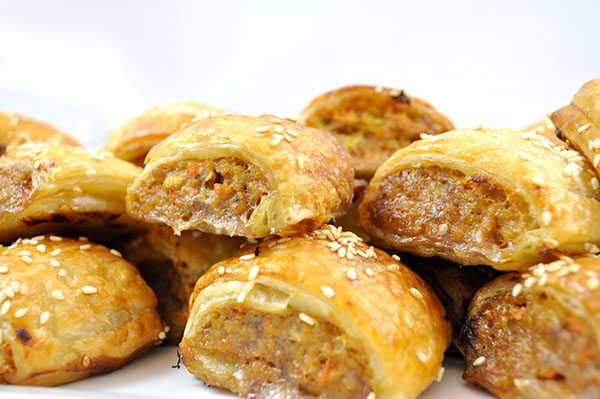 CHICKEN NOODLE SOUP – This soup is a perfect replacement to send your child to school with on a cold winter's day. They will love the heartiness of the chicken and noodles while also receiving a serve of vegetables! Chicken noodle soup is a favourite in my household and I have a feeling your child would really appreciate this lunch on a cold school day. Find a few of my chicken soup recipes here and Hot School Lunch Ideas here.
CHEESE & HAM MUFFINS – These Chesse & Ham muffins are not only delicious but are a great way to smuggle some hidden veggies into your kids diet. View recipe here.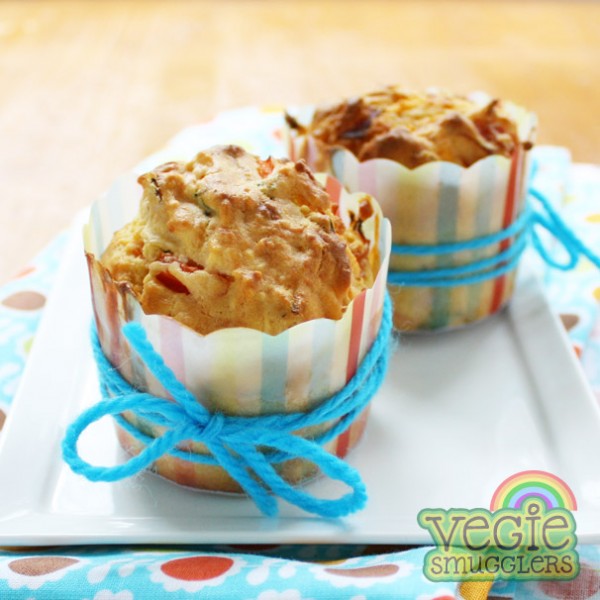 PB & J BANANA ROLL UPS – If you struggle to find ways to incorporate fruit into the lunchbox, this recipe was designed for you! Simply replace a sandwich with a wrap, then fill with banana, peanut butter and jam of your choice, roll it up and cut into slices! Your child will think they are eating a lot more than they actually are and the wrap is incognito among all the yummy stuff! Recipe found via Mission.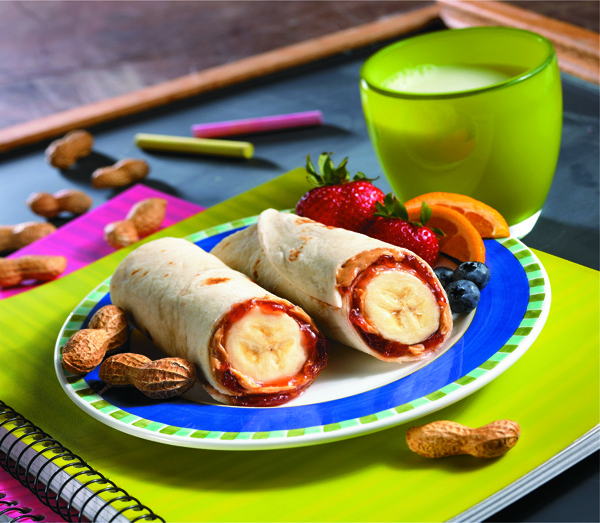 HARD BOILED EGGS – If your little one is a massive fan of eggs, don't just take advantage of this at breakfast time! Hard-boil a carton of eggs at the beginning of the week and incorporate them into the lunchbox. You could do this by placing them on their own with seasoning, or alternatively, you could add them to a salad or scliced onto a cracker with cheese. They are a great source of protein and it will leave the wallet and child happy!
FRIED RICE – Rice is so easy to make in bulk when preparing a stir-fry dinner or other rice dish. You can make this fried rice as healthy as you please and add things like chicken, peas or leftover vegetables from the night before. A simple fried rice. Here is my super easy fried rice recipe.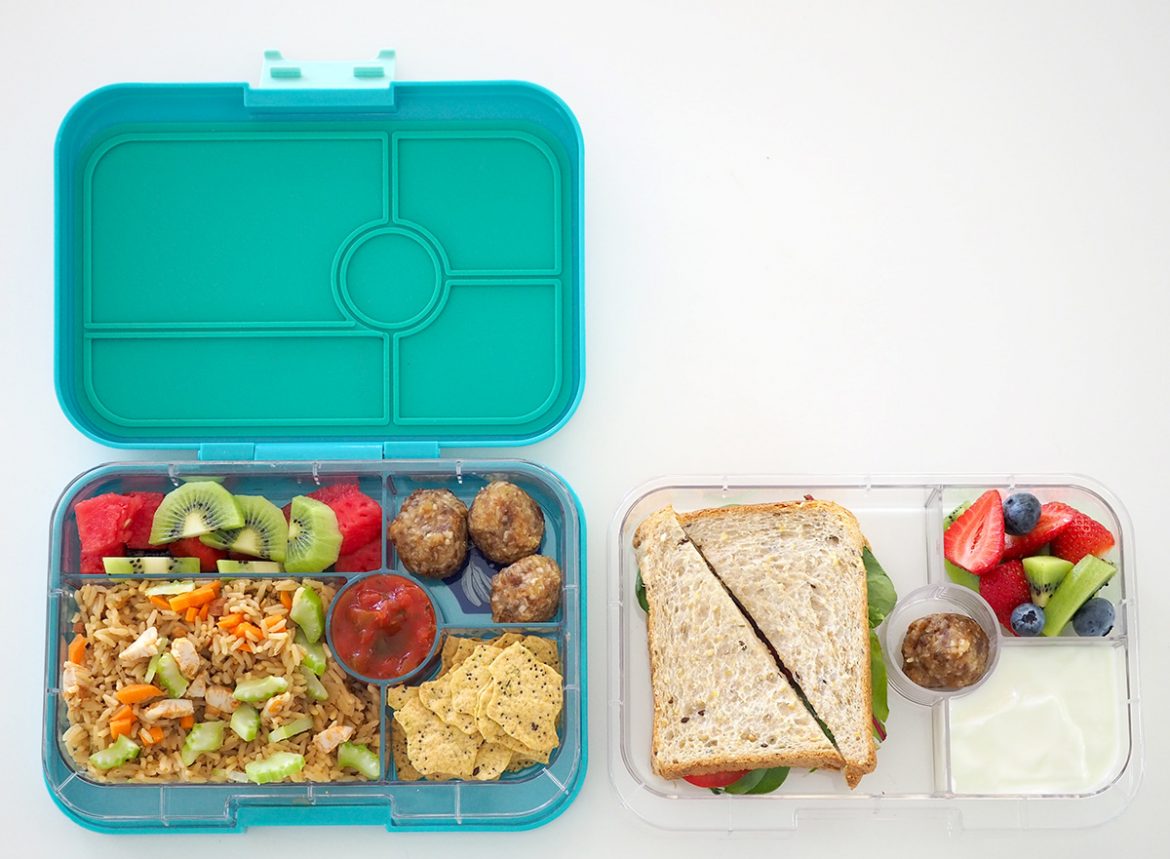 ZUCCHINI AND SWEET POTATO SLICE – I really love this recipe as it is so easy to make. The recipe can be doubled then frozen for school lunch boxes and it tastes delicious when served hot or cold. For the full recipe and step-by-step instructions click here.
ROLL-UPS – Roll-ups don't always have to be sweet! This idea of a meat and salad roll-up is a fun way to use up whatever you have in the fridge. Find the recipe for these sun-dried tomato turkey roll ups here.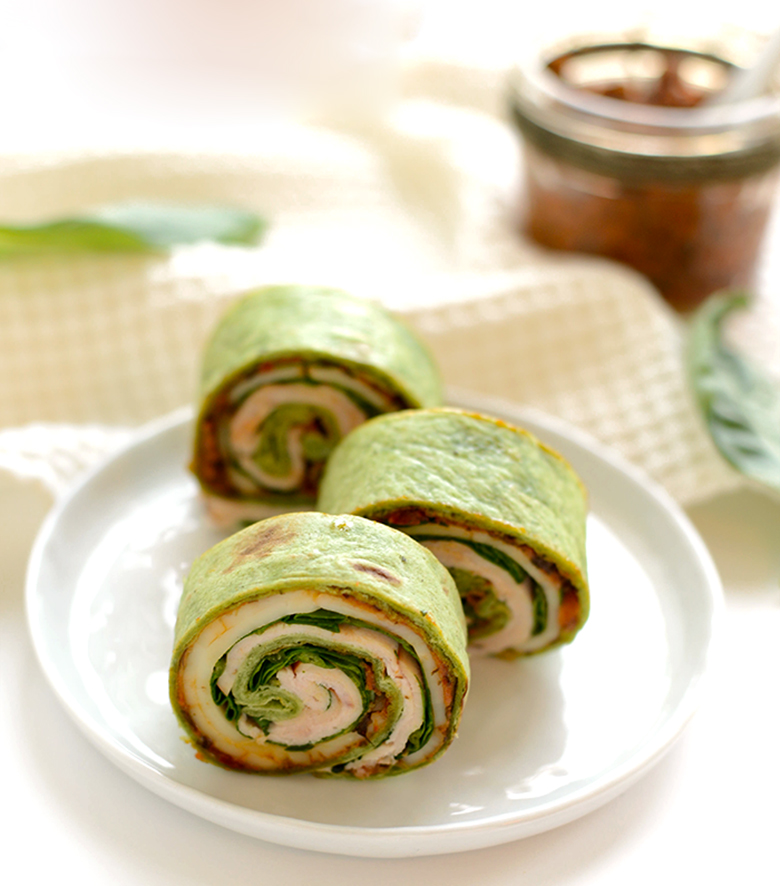 I hope this has inspired you to ditch the sandwich in tomorrow's lunchbox and get creative with how you provide essential carbohydrates, proteins, and fats into the school lunchbox. If you have any ideas that replace sandwiches in the lunchbox please feel free to comment below.
What Non-sandwich School Lunch Ideas do your kids like?