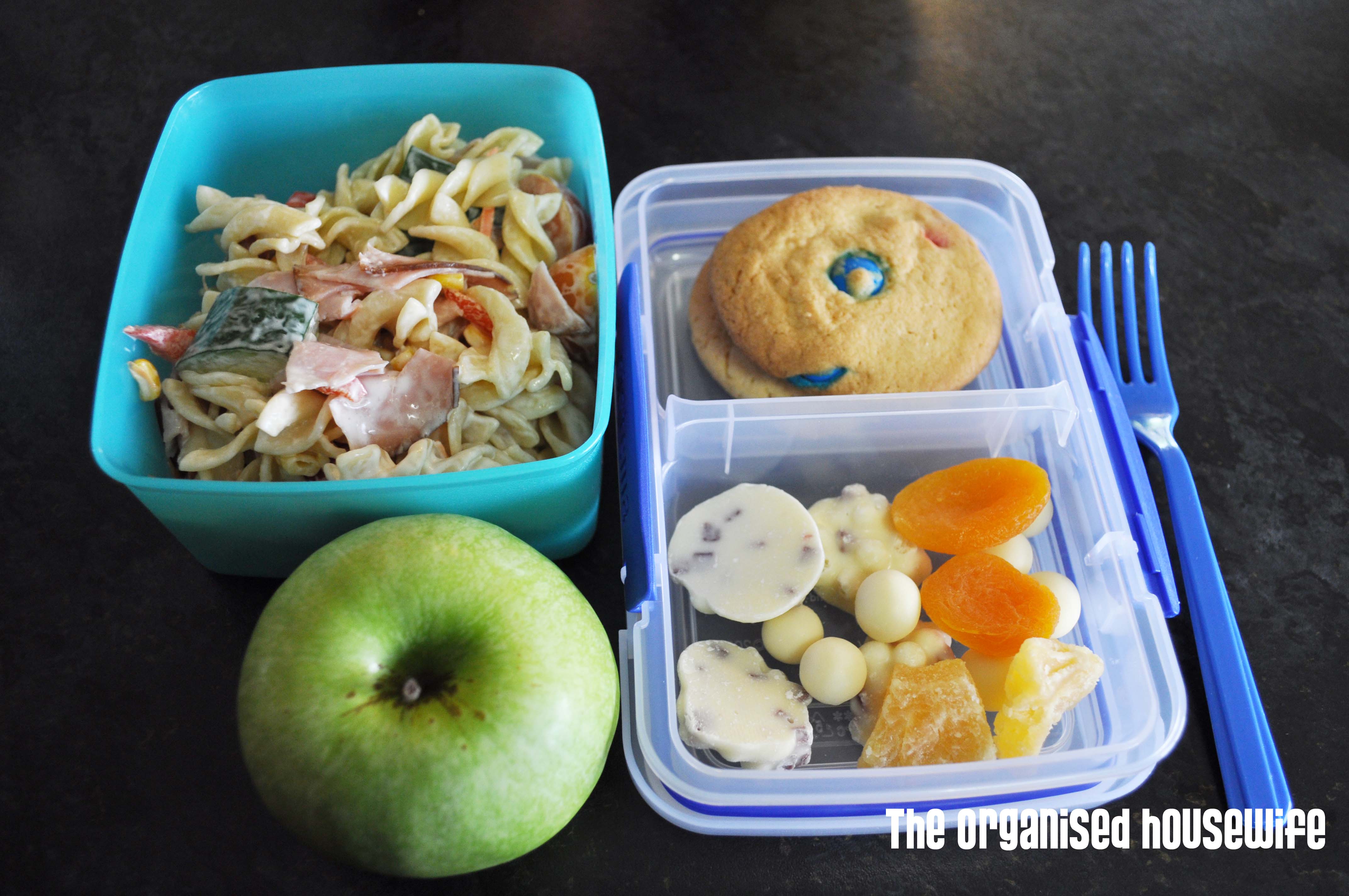 My hubby absolutely loved this lunch, as well as the kids:
Apple
Yoghurt Berry Clusters
Yoghurt Apricot balls
Dried Apricots
Dried Pineapple
Choc Chip cookies made with M&M's
Pasta Salad – Cooked spiral pasta (made day before) chopped shaved ham, diced cucumber, cherry tomatoes, diced mushroom, capsicum, grated carrot, corn and a squirt of mayo.  Next time I will add some fetta cheese.
Do you have any great lunchbox ideas?