Find below some inspiration for kids lunchbox ideas.  Click links below to read more post I have shared about kids lunches:
Morning Tea
Popcorn & fruit salad (nectarine, blueberries, kiwifruit and mandarin).
Lunch
Pasta Salad (left over pasta from dinner night before, capsicum, tomato, cucumber and a boiled egg with a spoonful of mayonnaise) with apricot, coconut & muesli balls.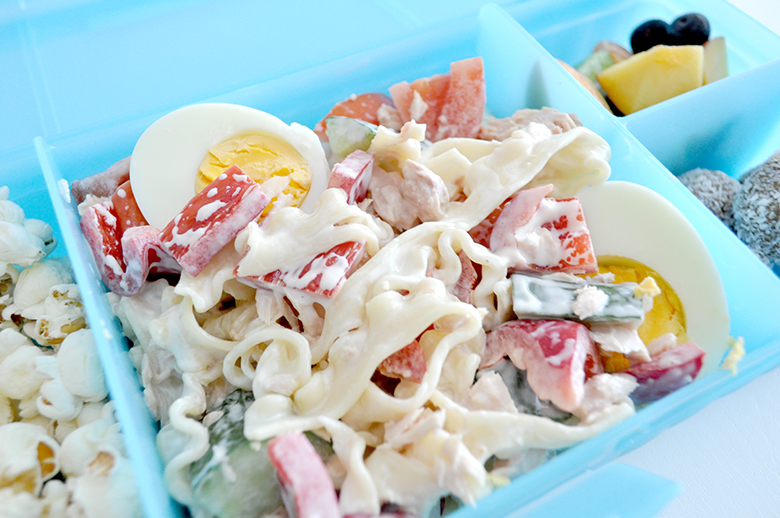 click image below to view recipe
APRICOT, COCONUT & MUESLI BALLS – light, healthy bite sized snacks.