Find below some inspiration for your kids school lunch box ideas. Click links below to read more post I have shared about kids lunch boxes:
Kids Lunchbox Idea
Morning Tea
Banana and Chocolate Banana Muffin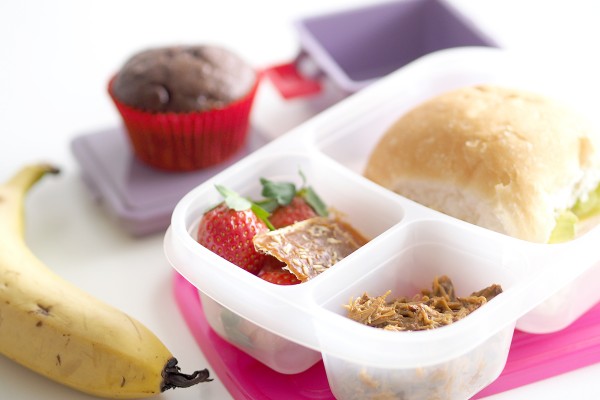 Lunch
Bread roll with Slow Cooker Shredded BBQ Chicken, cheese and lettuce, with strawberries and Island Mango Fruit Snack.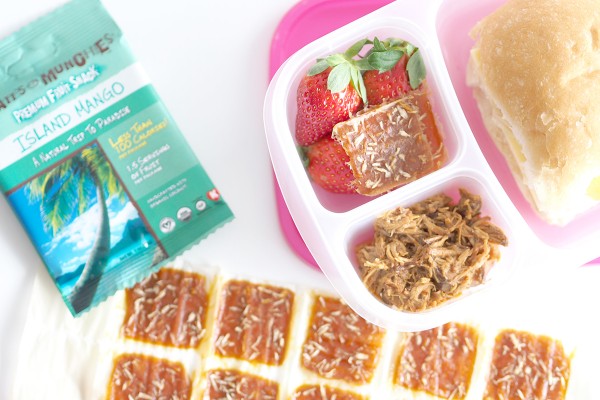 EasyLunchboxes – Set of 4
Each container has 3 compartments, making it easy to pack a variety of food. The containers are safe to use in the refrigerator, microwave, dishwasher, and freezer.
AVAILABLE ONLINE HERE

JUST SNACKS – ONLY NATURAL
A huge range of healthy and natural snacks that taste great! Their Fruity Crisps are a crunchy fruit snack. It is cholesterol free, MSG free, gluten free, vegan friendly, has no trans fat, has no artificial colours, flavours of preservatives, packed in Australia from local and imported ingredients.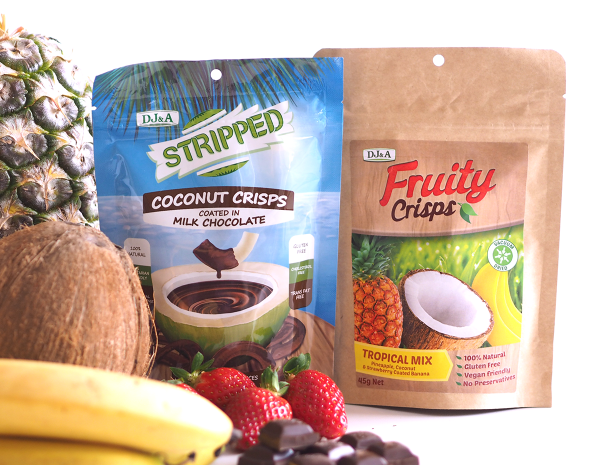 Lunch Box Recipes
Slow Cooker Shredded BBQ Chicken – A very quick and easy weeknight meal, which is perfect for those busy evenings when you don't have time to cook, then simply add onto a roll for lunch the next day – View recipe.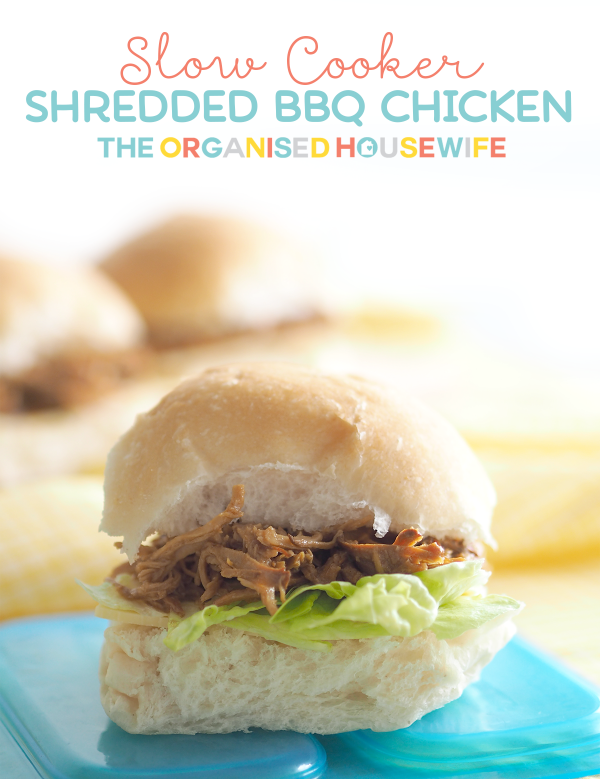 Chocolate Banana Muffins – This muffin is so moist and you can really taste the banana. They are freezeable, add frozen to the kids lunchboxes and they will be defrosted by morning tea time – View recipe.