Preparing the kids' lunchboxes every morning and being creative everyday is a tough gig. Some days I lack inspiration but I know my kids love having variety and something different every now and then. Here is another instalment of my kids lunch box ideas and hopefully it helps you!
I have added sausage rolls and muffins into this lunchbox, I prepared both in a bulk cooking session and placed in the freezer.  I add them frozen into the kids lunchboxes.  They are always defrosted by morning tea time.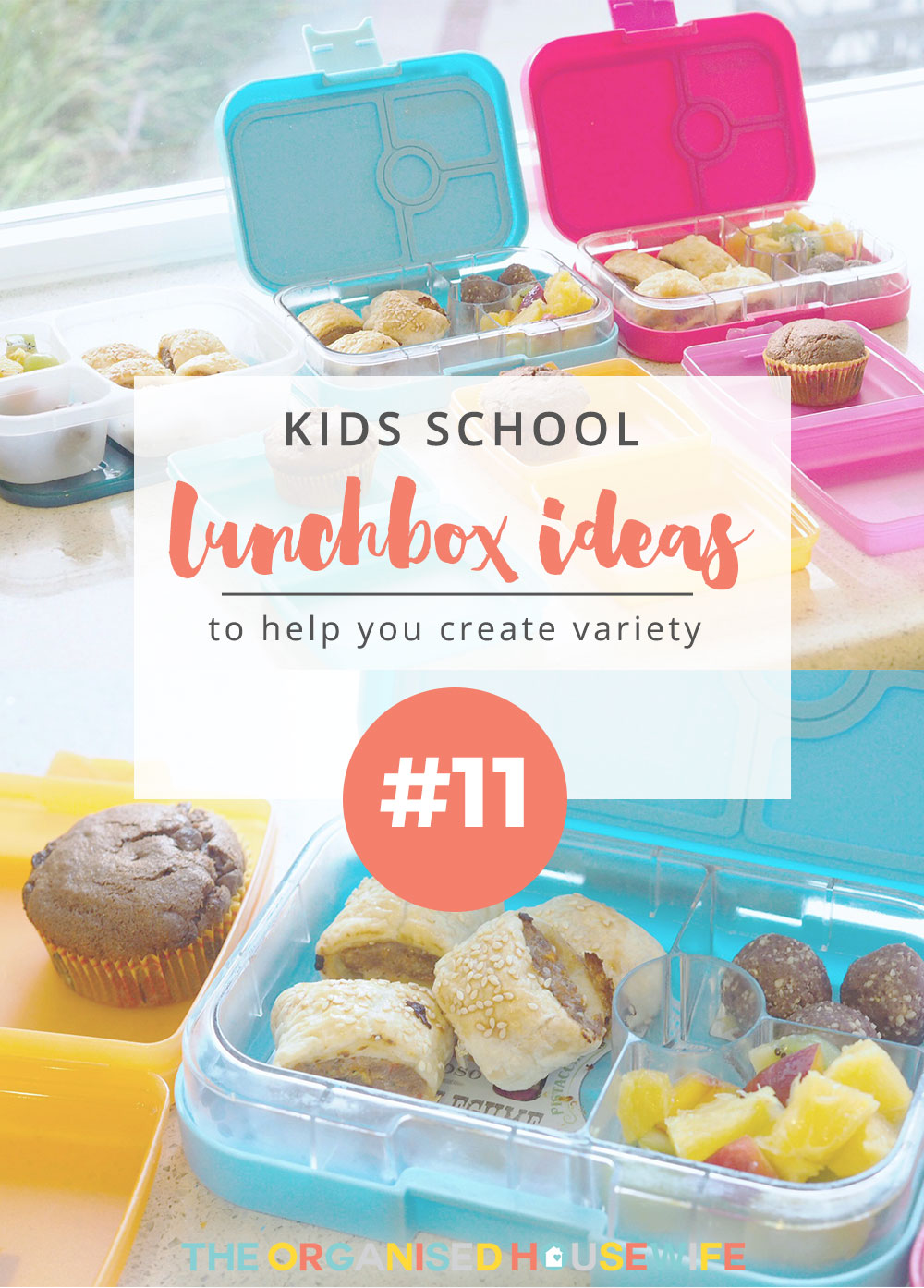 Find more post I have shared about kids lunch boxes: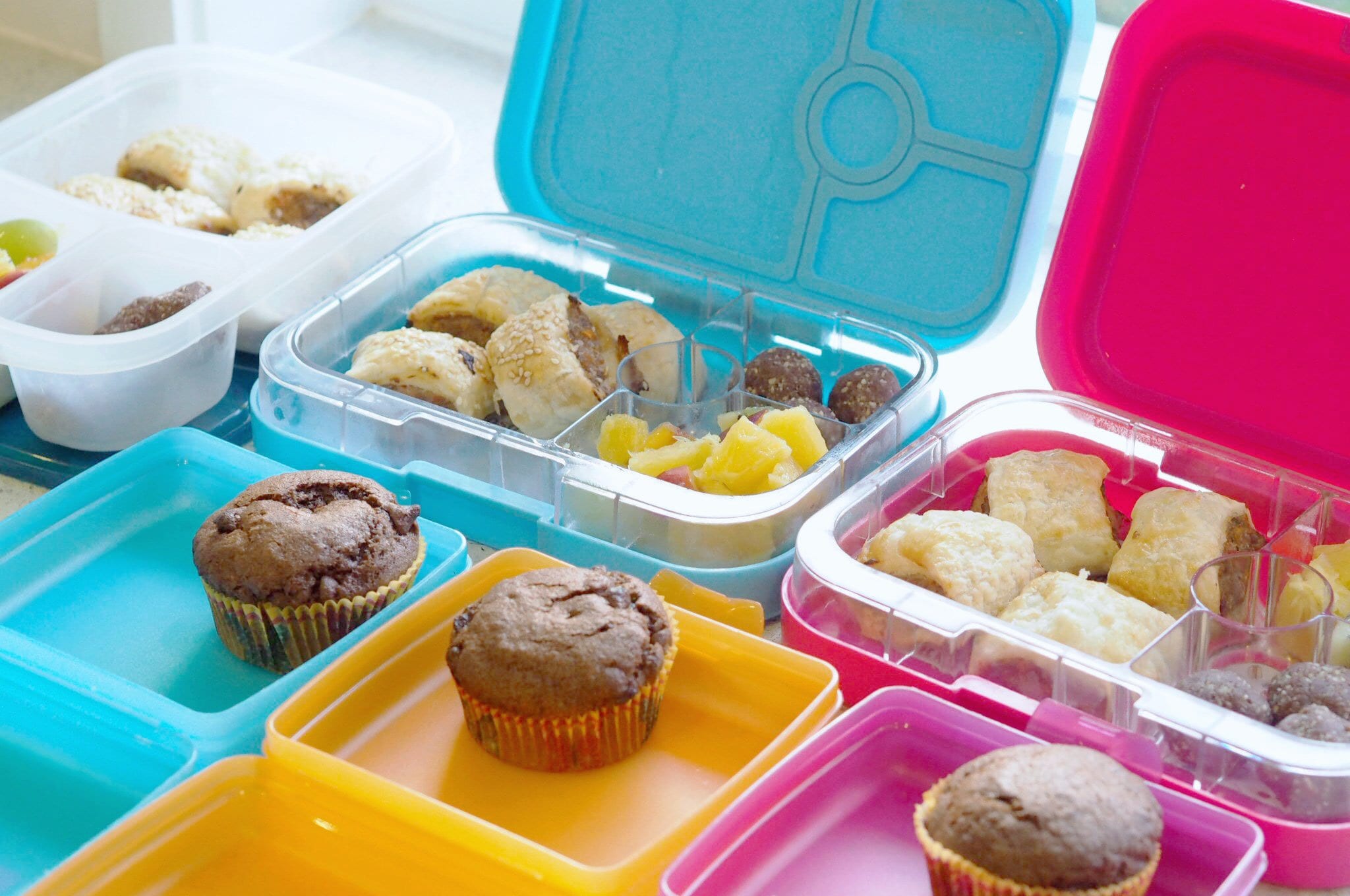 sectioned lunchbox above available online here. 
Morning Tea
Muffin and fruit salad (kiwifruit, orange and peach)
RECIPES: Chocolate Banana Muffins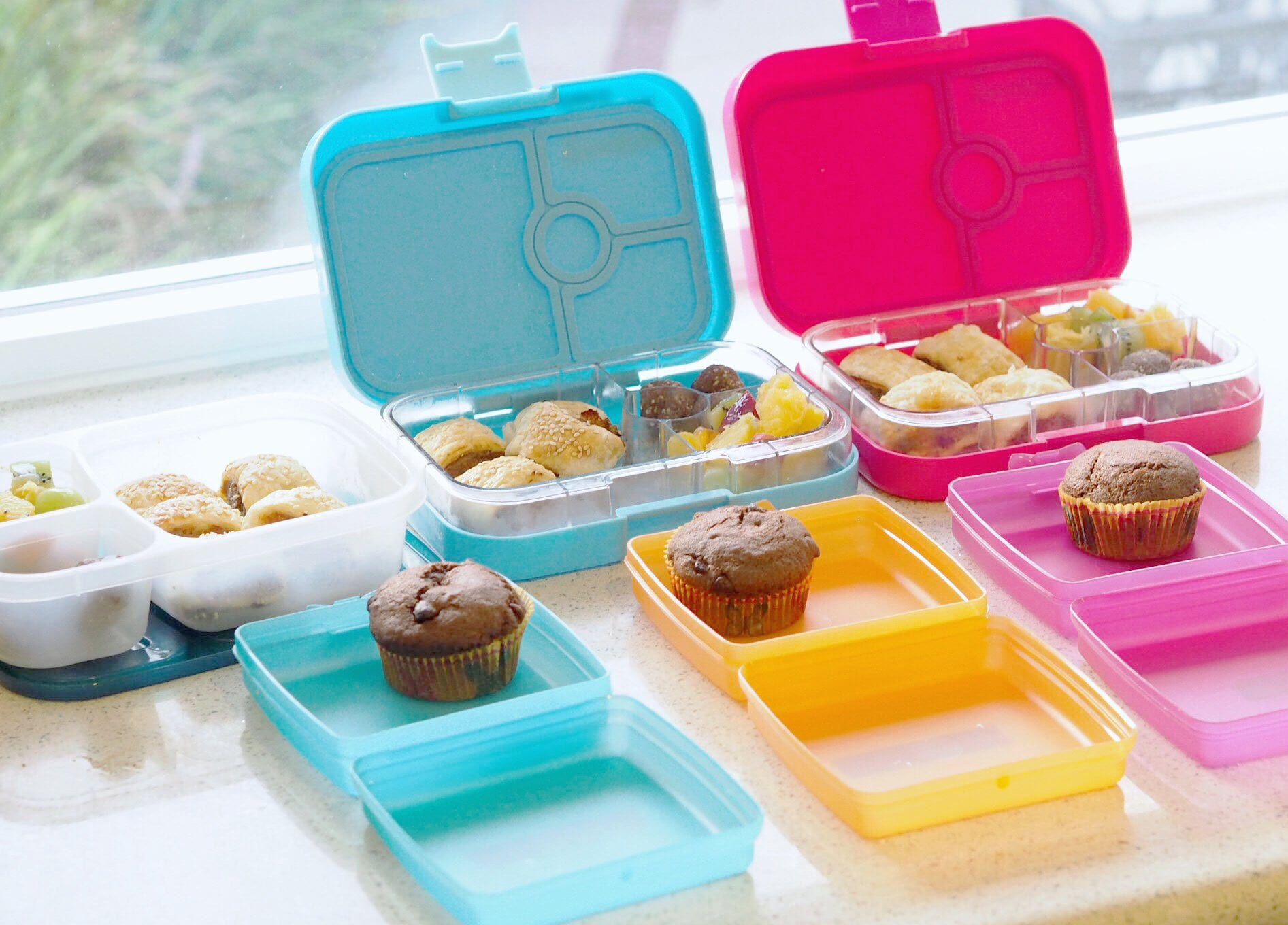 Lunch
Sausage Rolls and Bliss Balls.
RECIPES: Beef and Vegetable Sausage Rolls & Healthy Chocolate Coconut Bliss Balls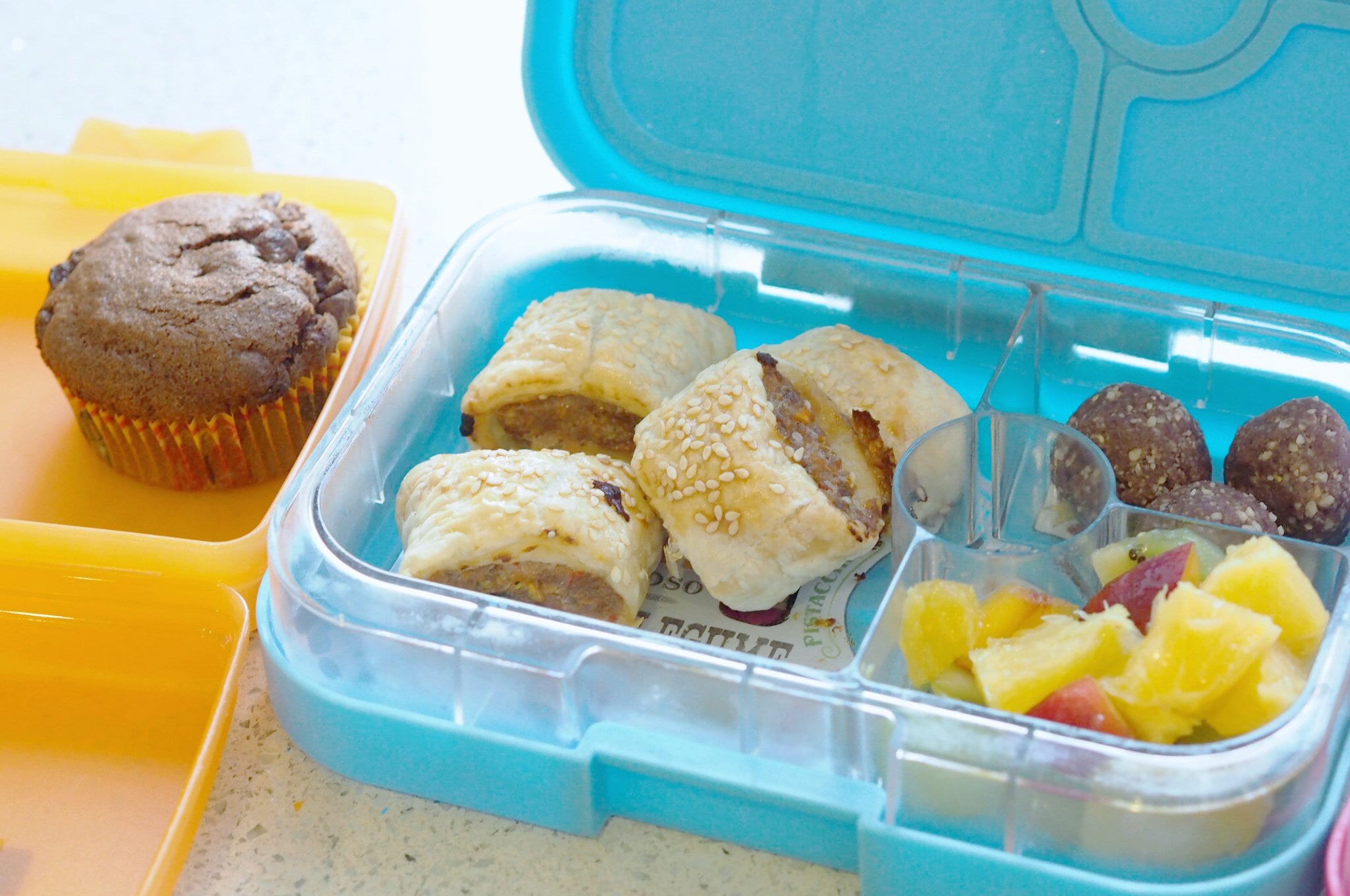 What have you packed your kids for lunch today?