So many children are sent to school with the same lunch every day and this doesn't have to be the case. Giving your kids variety throughout the week encourages them to eat all their food at school and makes lunchtime exciting. Find below some inspiration for your kids lunch box ideas.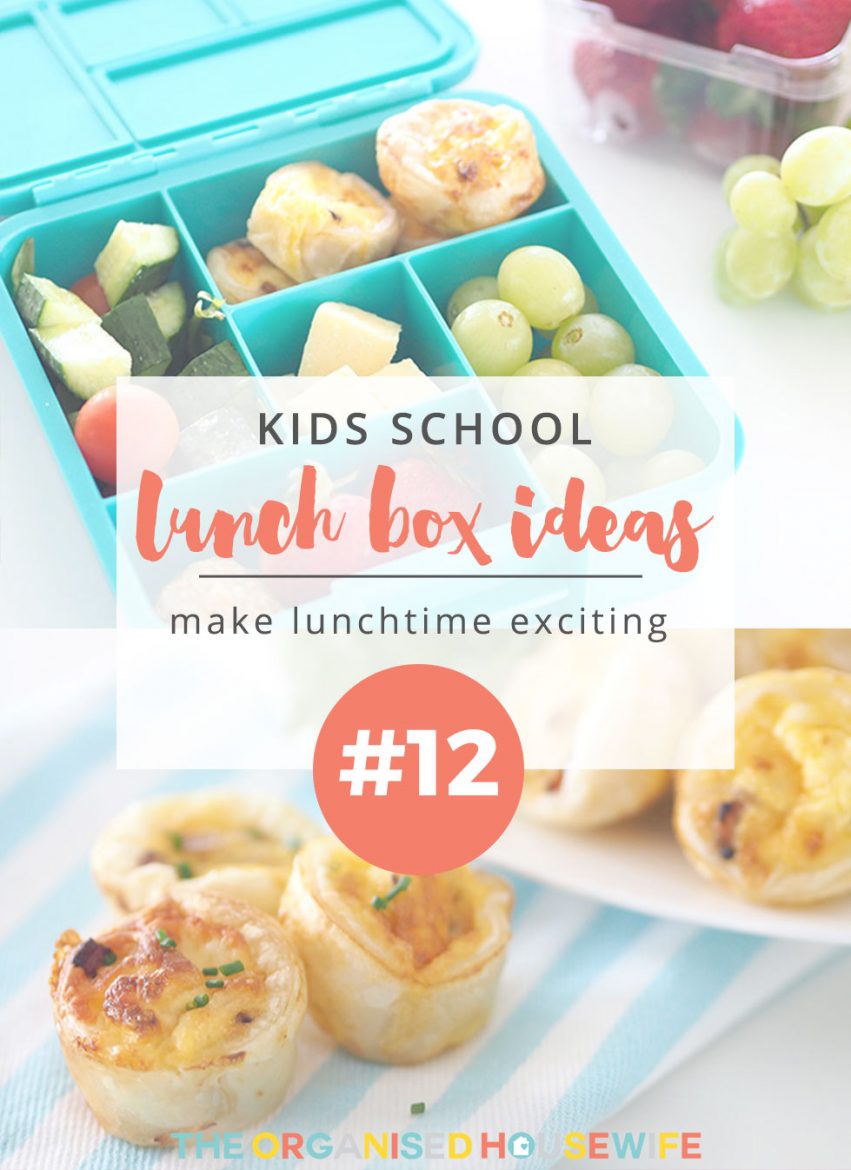 Click links below to find more posts I have shared about kids lunch boxes:
This lunchbox below is available online here.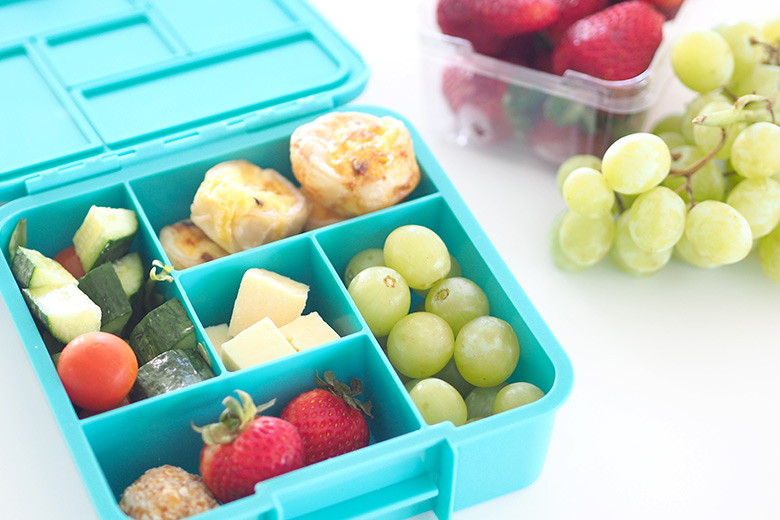 Morning Tea
Bliss Balls, Strawberries and cheese cubes
RECIPE: Apricot Coconut Bliss Balls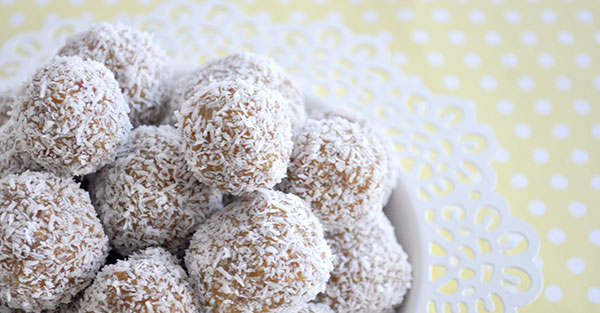 Lunch
Mini Quiche, Cucumber, Cherry Tomato and Grapes
RECIPE: Cheese and Bacon Mini Quiche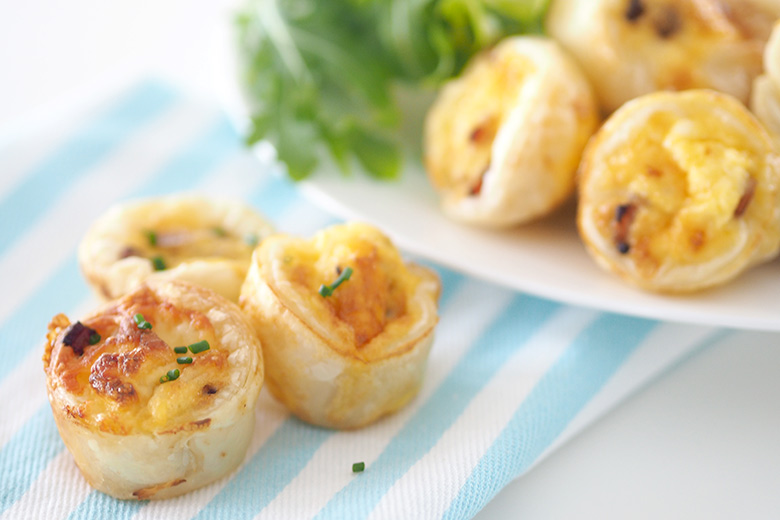 What was packed in your kid's lunchboxes today?