Here is some inspiration for your kids school lunch box.
Click links below to find more posts I have shared about kids lunch boxes:
My 50+ favourite freezable lunch box recipes
Allergy friendly recipes, no dairy no egg, no nut, etc.
Morning Tea
Grapes and 100+ cookies from 1 mix
Lunch
Sausage Salad (left over sausages for last nights dinner, lettuce, capsicum, celery, cucumber and cheese) + vegemite sandwich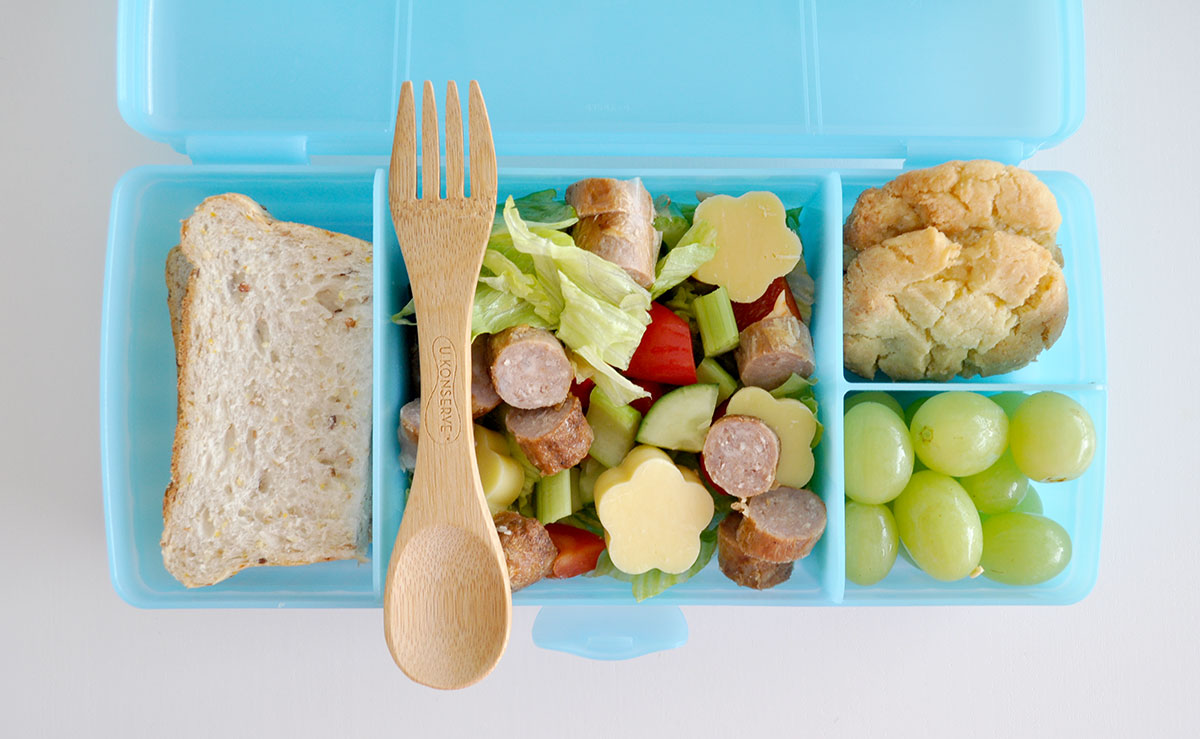 Reusable bamboo available here.
What have you packed in your kids lunch boxes this week?