Lunchbox inspiration for the day.  An easy to put together and yummy lunch idea to pack for your child for school.
School lunches and figuring out what to pack in them that will actually get eaten can be tricky.  My recommendation is to aim for food that is healthy and tasty. Go for simple easy things to pack that you know they like. Aim to include some protein, some fruits and vegetables and something yummy, that is a little bit treaty. Here is one of my kid's lunch box ideas to inspire you…
Click links below to find more posts and resources I have about kids lunch boxes:
Find ideas below for both morning tea and lunch time. Some kids tend to eat all of their lunch at the first break, forgetting to leave some for their second break. It can be helpful to have their food for the day separated into two lunchboxes for both school breaks. This way they will definitely have some left for second break.
Morning Tea
Bliss Balls – find my big range of bliss ball recipes here.
Cheese and tomato crackers. Use a bento style lunchbox so the items can be sent to school separately. No more soggy crackers!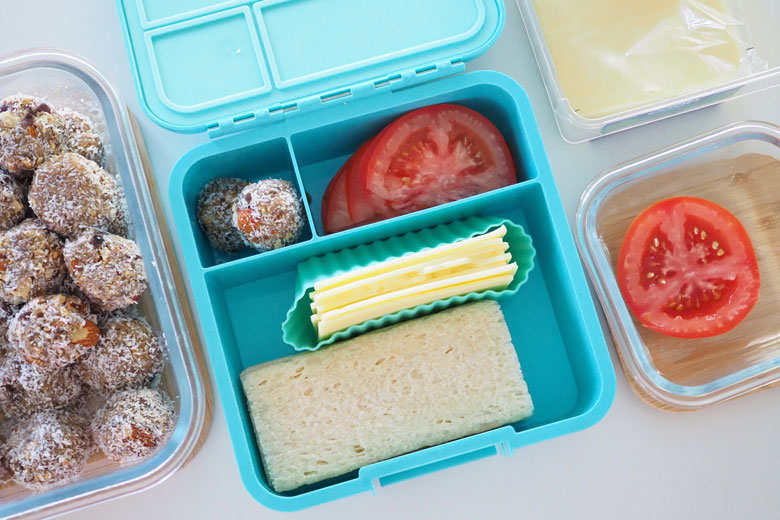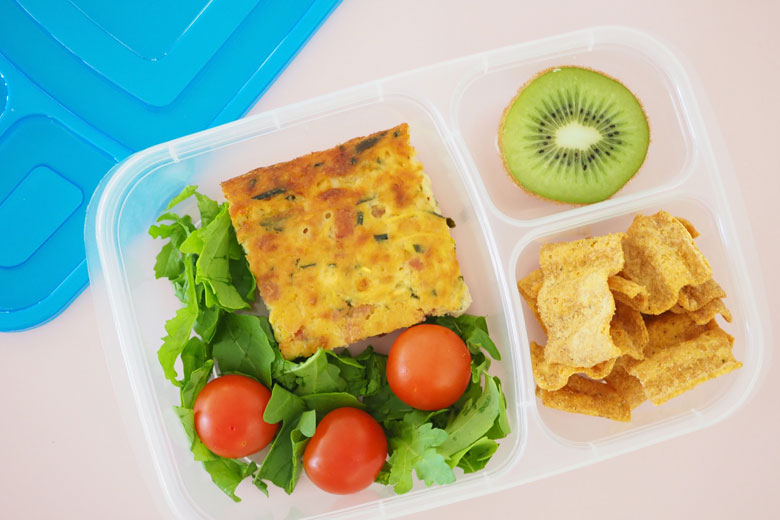 What has been on the lunch menu in your home lately?
Heaps of sandwich filling ideas for kids school lunches. Find some lunchbox inspiration with over 100 sandwich filling suggestions for those days when you just can't make another vegemite sandwich! Continue Reading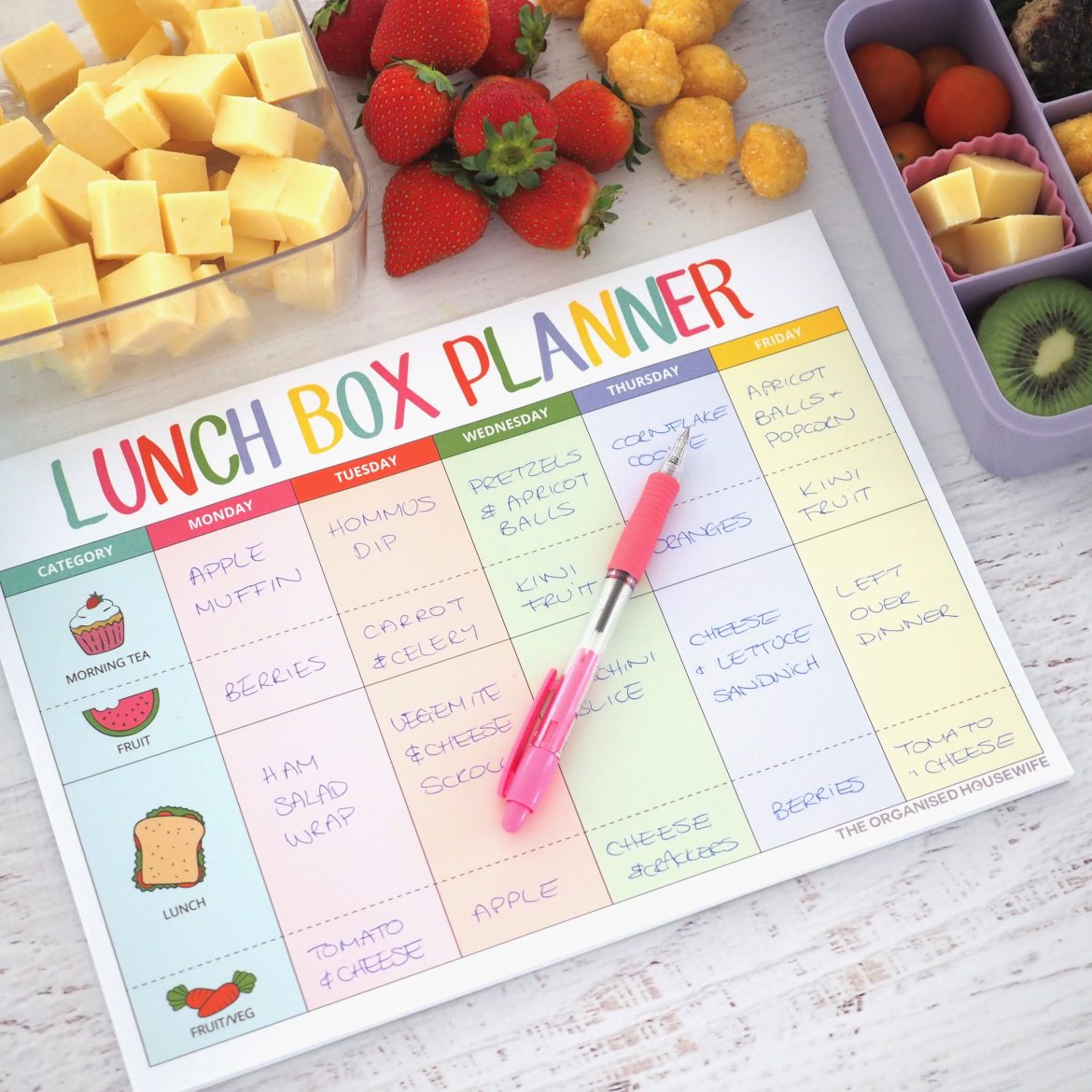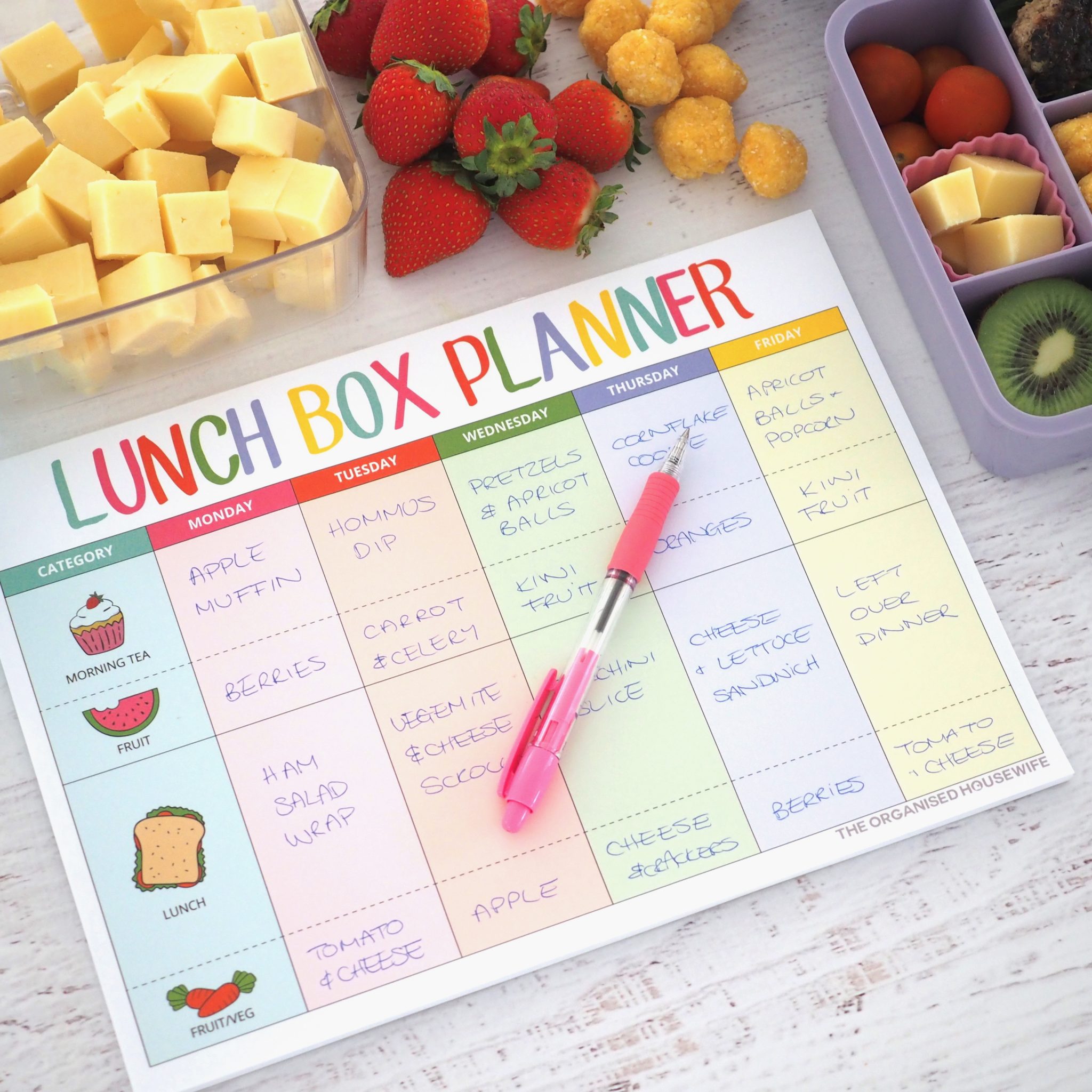 LUNCH BOX PLANNER NOTEPAD
Take the stress out of lunch packing with my easy-to-use Lunch Box Planner Pad, plan a week of lunch ideas before the weekly grocery shop, ensure all necessary bits and pieces are on the shopping list, and then pop this Lunch Box Planner Pad on your kitchen bench as a quick reference point when assembling lunches.
Perfect amount of pages to get you through the school year - 40 pages for 40 weeks!
KAT'S lunchbox recipe cookbook
50 freezer friendly recipes that make for perfect no-fridge, no-heat lunches ideal for school, work, or even picnics!
The easy to follow recipes with full colour photos, and my how-to guide at the beginning of the book, means both experienced bakers and those a little newer to the kitchen, will have all the help they need.