Preparing a tasty and balanced lunchbox for your kids helps maintain a routine, prevents grazing, and stops them from coming home with a lunchbox full of food!
Whether your children go to school, daycare, or spend time at home with you, a healthy and well-packed lunchbox is a lifesaver! If your children are at home with you, then prepping fruit snacks, morning tea, and lunch in the morning is a much more efficient use of your time as opposed to continuously stopping throughout the day to prepare food. This is a particularly valuable tip if you also work from home whilst caring for young children. If on the other hand, you have school-aged children, then variety is key to an empty lunchbox at home time. Here is one of my kid's lunch box ideas to inspire you…
Click links below to find more posts I have shared about kids lunch boxes:
Bulk baking tips
Lunch Box Recipes Cookbook – over 50 freezer-friendly recipes

This is a fabulous lunchbox (below) for children. It's airtight, so food stays very fresh (no brown apples!), and comes with two little containers that are great for yoghurt (as pictured below) and snacks like sultanas. It comes in a few different patterns perfect for all tastes.
These lunch boxes and matching insulated cooler bags are available from my online shop here.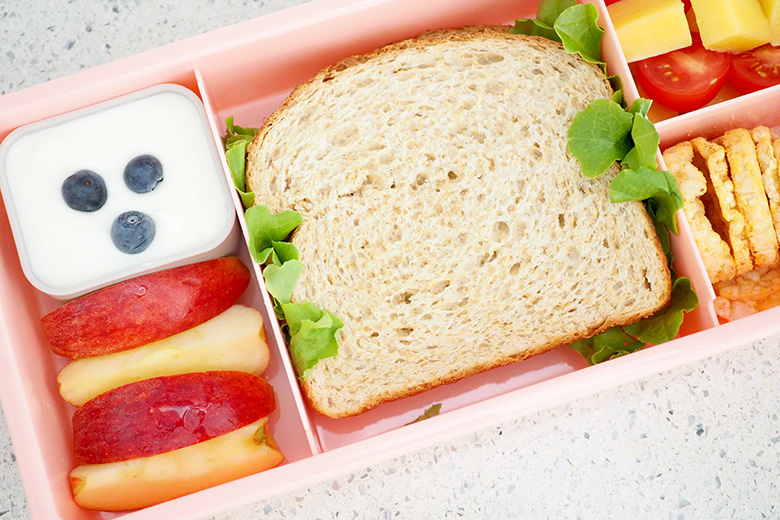 Morning Tea
Sliced apple and Greek yoghurt.
READ MORE: How To Stop Apples From Going Brown
Lunch
Ham and lettuce sandwich + cheese cubes and cherry tomatoes + snack-sized rice crackers.
---
FOR MORE LUNCHBOX INSPIRATION – check out my Lunch Box Recipes Cookbook
Lunches made easy, freezable, and affordable with my Lunch Box Recipes Cookbook. Now the whole family – not just the kids – can quickly grab a tasty sandwich alternative (sweet or savoury) straight from the freezer each morning. The cookbook includes over 50 freezer-friendly recipes that make for perfect no-fridge, no-heat lunches ideal for school, work, or even picnics!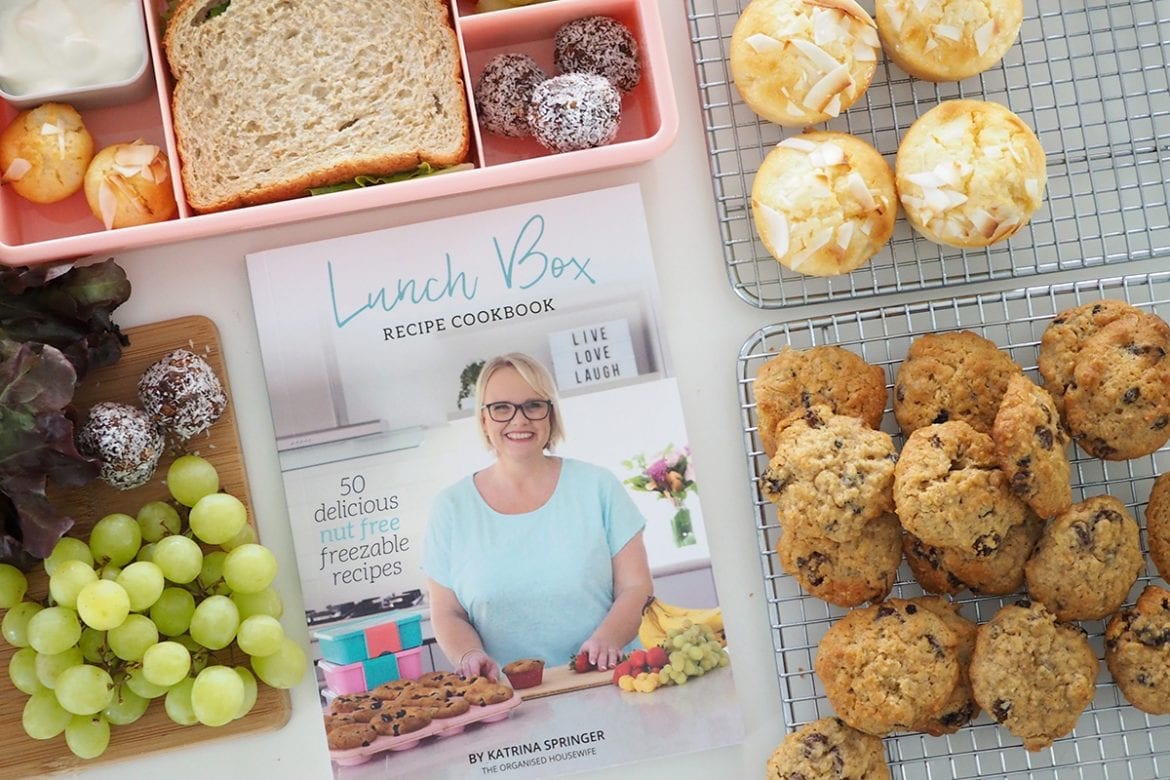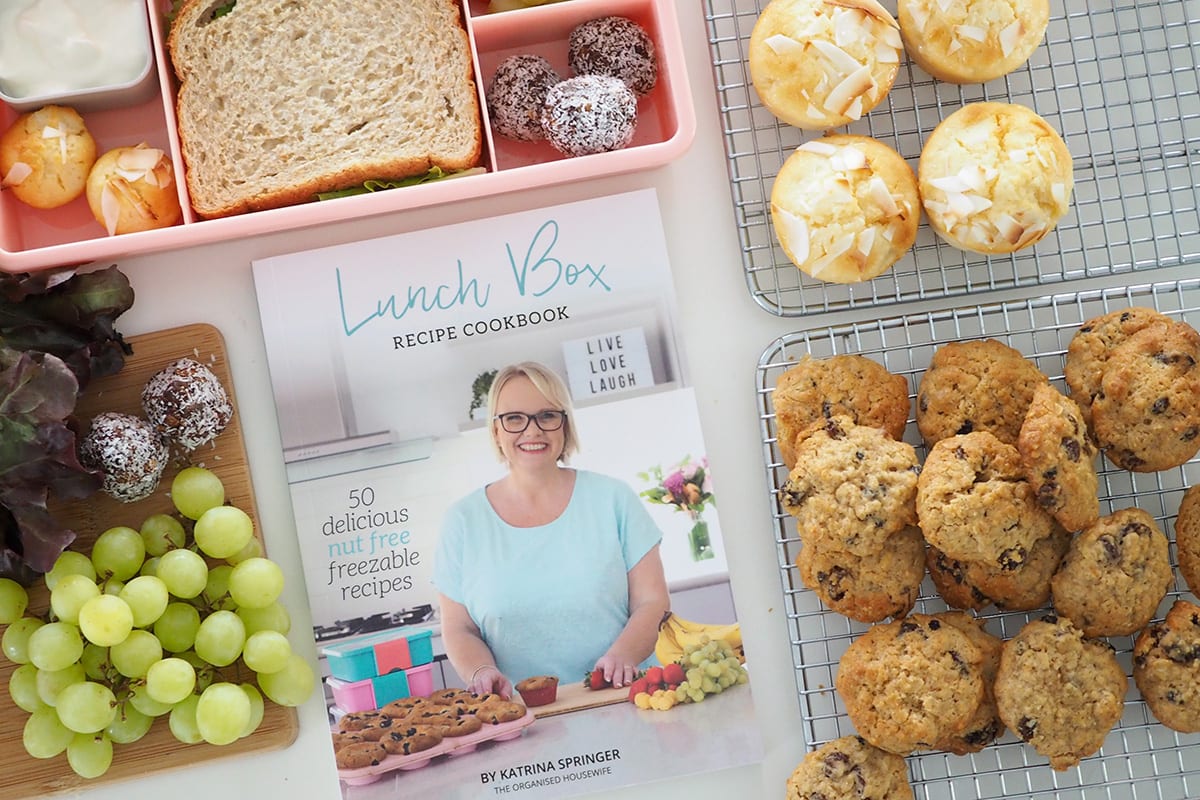 WHAT WAS PACKED IN YOUR KID'S LUNCHBOXES TODAY?
---
Pin this image below to Pinterest!