In partnership with Woolworths
Want to create a lunch you know the kids will enjoy? Here are some great lunch box snack ideas that you can buy or make yourself. Here's how you can create nutritious and deliciously appealing snacks for your children's lunch boxes every day.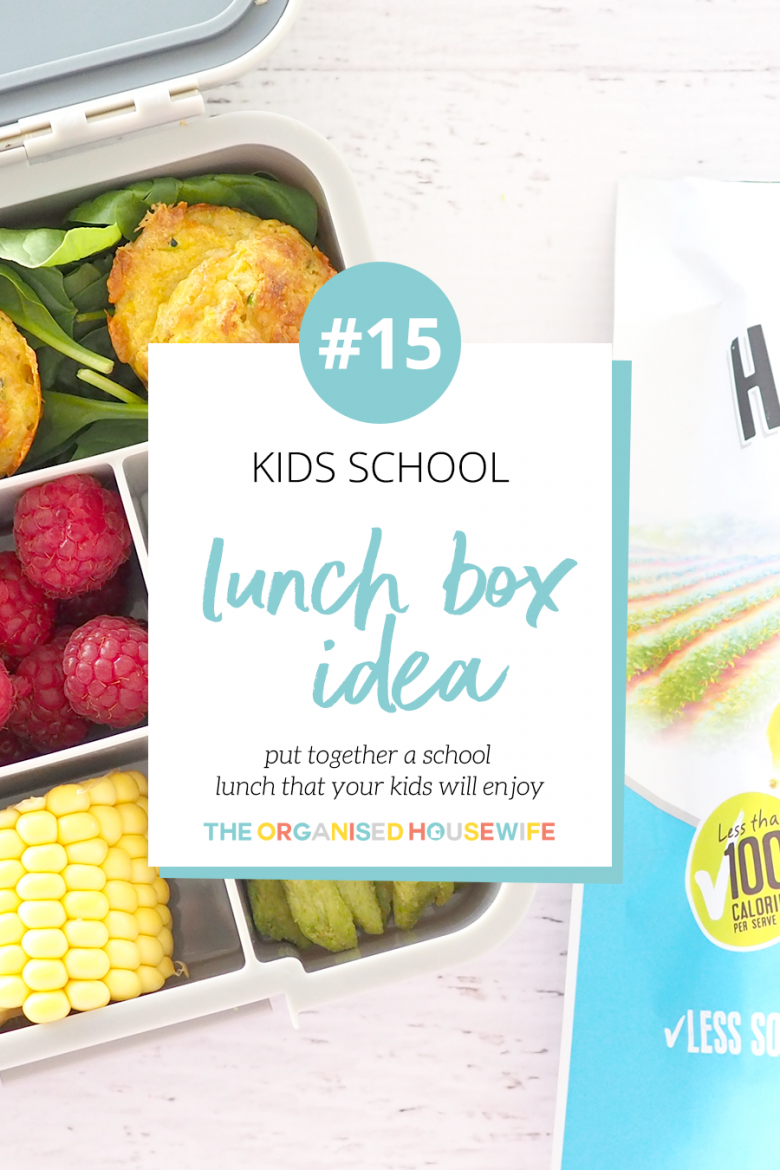 Creating some seriously appealing snacks for your kid's lunch boxes is not easy – but not impossible. You may have some fussy eaters who, no matter what you do, refuse to eat anything that they aren't used to, or they find the food bland and unappealing. I remember getting a lot of Vegemite sandwiches for school when I was a child. Now I know that there's nothing wrong with a Vegemite sandwich, but when you get it every day for a month, you do tend to get a bit sick of the same menu, especially when you're a child. Now that school is back, my 'Kids Lunch Box Idea's' blog posts are back too. Throughout the year I'll share what I pack for my kids, give you some ideas and inspiration for your kid's lunch boxes with some yummy and healthy snacks you can buy, and also include some of my delicious homemade recipes here for you to bake.
---
SAVE $$ – EXCLUSIVE COUPON CODE
This exclusive coupon code is for all of The Organised Housewife community and will save you some money when you shop online with Woolworths. If you're placing your first Woolworths online order and you spend $30 or more, you can use this code to get 5% off! Available for pick up and delivery. This offer is only redeemable for new online shoppers.

I'm wanting to help make healthier choices more affordable for you, with the coupon code above and this list below of kids lunch box ideas!
---

This lunchbox above can be purchased from my shop here.
When it comes to your child's day at school, you need to remember to break the day up into two parts. Your child's lunch box needs to provide your child with morning tea and lunch, so accommodate for that and offer them some appetising snacks that your kids will want to have for their first break and their second break. You need to make the snacks filling enough so that if they are hungry little hippos and end up hoovering their entire lunch up at morning tea time, the nutritional value is high enough to keep them going for the whole day, even though they don't have anything for lunch. Kids go through growth spurts at times and I know my kids used to eat a lot more every time a growth spurt hit.
Morning Tea
Morning tea time is really important for kids. It's their first break at school and they need fuel. They are on their way into a new day of learning, with their little minds open and whizzing around with thoughts and ideas. This is around the time their little bellies are reminding them that breakfast was a while ago and they need a top up. So what snacks do you provide them? I like giving my kids plenty of variety, so I give them a mixture of homemade baked treats and some great snacks that I buy. Here are some great store-bought snacks that you can give your kid's for morning tea, that are both nutritious and on the healthy side.
What I packed:
Harvest Snap Baked Pea Crisps – Baked peas? Actually, you will be pleasantly surprised. These little snacks are delish and you don't even know that you're eating beans. I personally love beans, but for those fussy little eaters, these little beauties are a great healthy snack with their low sodium content, less fat and they are baked too.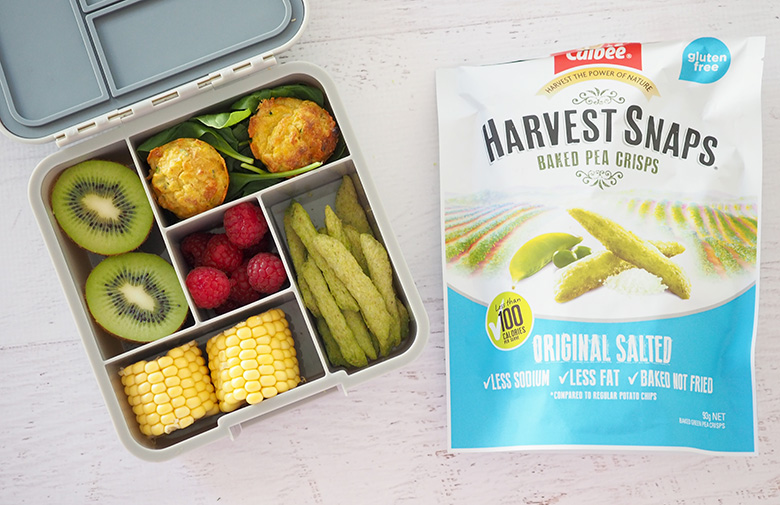 Don't think your kids will like the pea crisps? A good alternative is the Messy Monkey's Wholegrain Bites. They are made from quinoa and sorghum and provide your kids with daily needed fibre, and they're yummy as too!! These snacks really are a great way to give your kids an exciting treat, that's relatively healthy.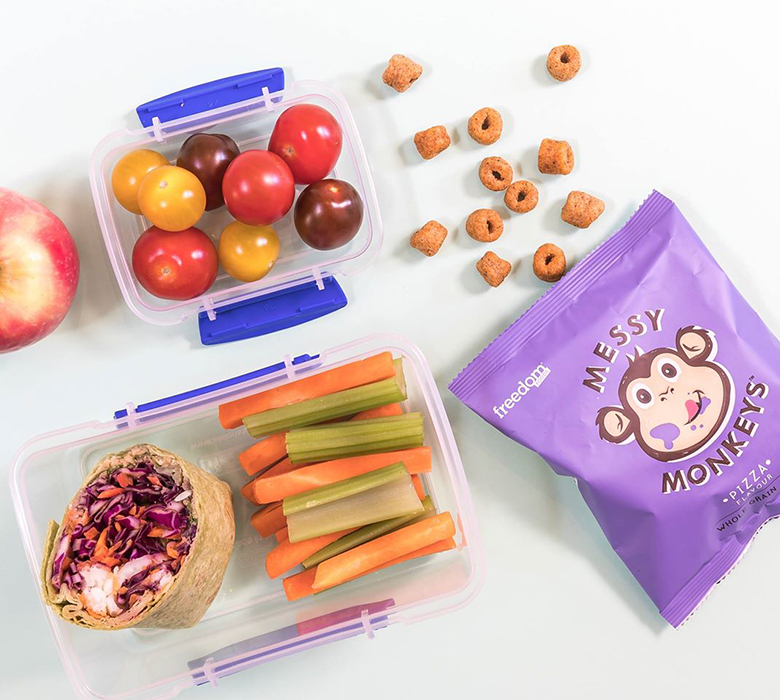 photo credit FreedomFoodsUs
Lunch
When that lunch bell goes, you can be sure that your kids are going to be hungry and ready for playtime. That's why it's so important to feed them food that will give them the energy to keep going for the afternoon, and not get sluggish in their last class around the 2 pm mark.
I like to do a big bake up so I always have some good options on hand. Pre-baking delicious and nutritious snacks for your children's school lunch boxes is the way to go. I bake on the weekends and freeze everything so that it's all ready for my kid's lunch boxes on Monday morning. If you pre-bake, you will save yourself a lot of time and stress over school lunches, and you will always assure yourself that you are providing your kids with the best possible lunches that you can, both in taste and nutrition. Get some snack ideas below for your children's lunch boxes
READ MORE: 25+ Snack Ideas for the Small Section of the Yumbox Lunch Box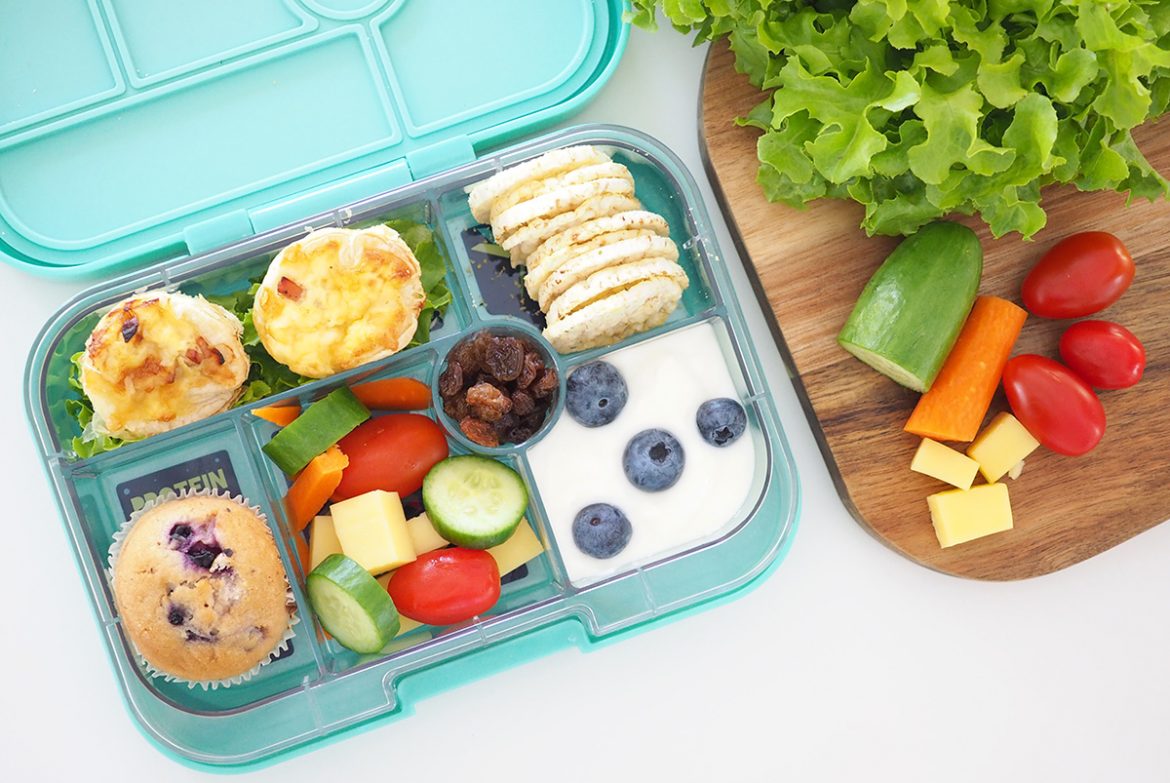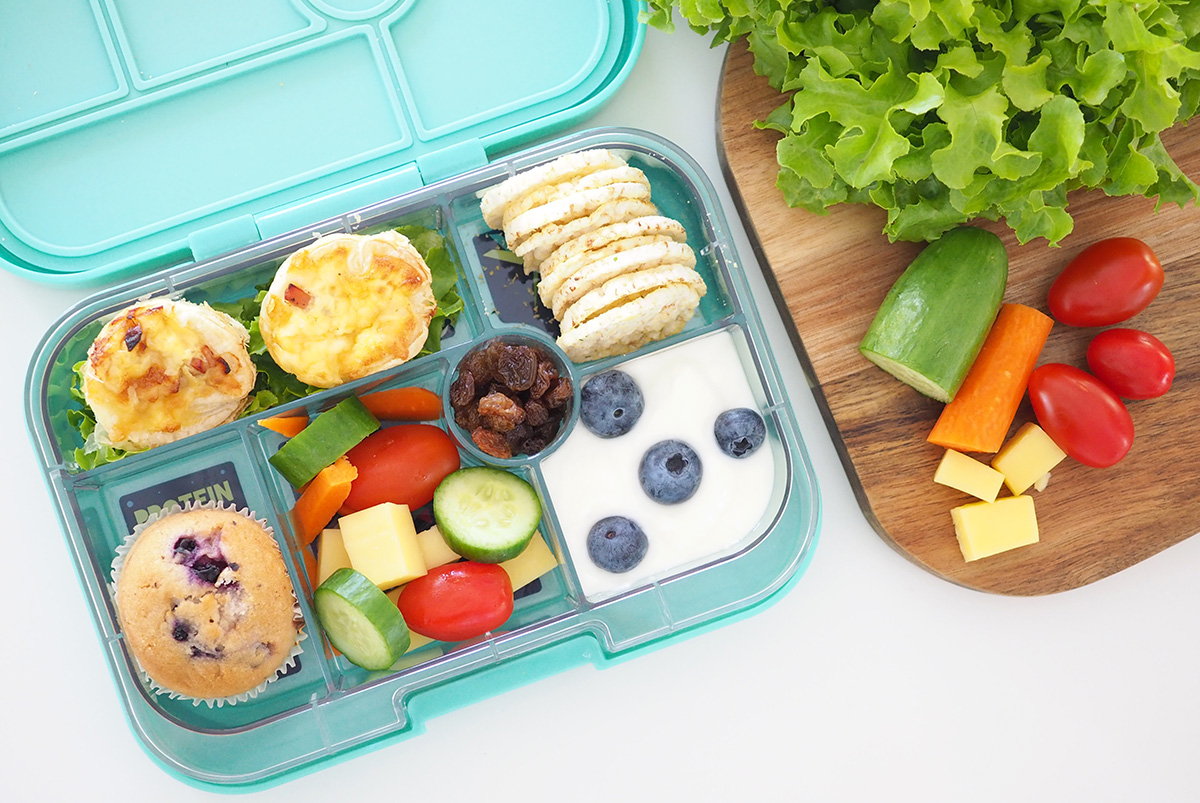 What I packed:
Mini Ham and Corn Muffins
Corn Cob
Kiwi Fruit
Ham and Corn Muffins – Here's one of the recipes that I pre-bake on weekends. My Ham and Corn Muffins are easy to make and bake, have lots of cheese in them so they cook through really well, and they will fuel your kids through a long day, plus my kids absolutely love these savoury muffins.
GET RECIPE HERE: Ham and Corn Muffins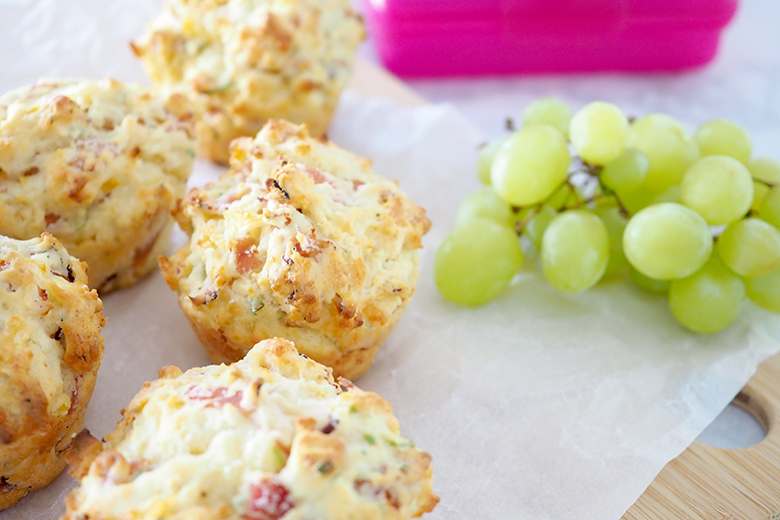 ---
Don't forget, if you're placing your first Woolworths online order and you spend $30 or more, you can use this code to get 5% off! Available for pick up and delivery. This offer is only redeemable for new online shoppers.

---
You may also like to read some more helpful tips to help you get more organised with lunch box ideas, so for some more inspiration, make sure to check out my Back To School – Packing a Healthy Lunch Box post.
READ MORE: Packing a Healthy Lunch Box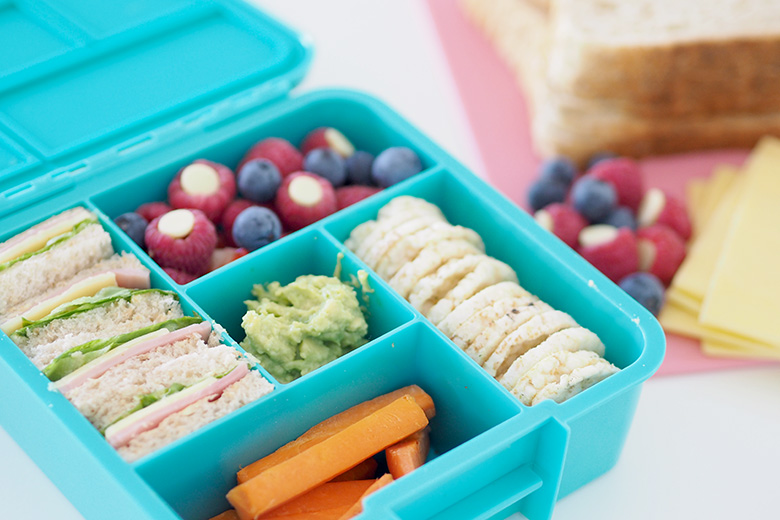 And if you need help when it comes to selecting lunch box staples for your home, so that you can stay organised and bake up a storm for your children's lunch boxes, read my Lunch Box Staples to have On Hand for Packing Lunch Boxes post.
READ MORE: Lunch Box Staples to have On Hand for Packing Lunch Boxes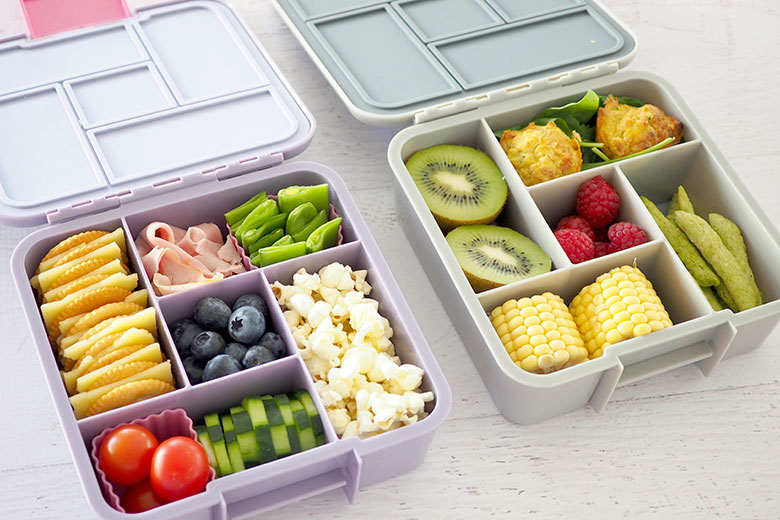 Click links below to find more posts I have shared about kids lunch boxes:
My 50+ favourite freezable lunch box recipes
Allergy-friendly recipes, no dairy no egg, no nut, etc.
WHAT WAS PACKED IN YOUR KID'S LUNCH BOXES TODAY?
This post is run in accordance with my disclosure policy.