I've already started sending some hot lunches to school with my kids.  Whilst it's not winter weather here on the beautiful Gold Coast just yet there have however been some cold wet days that are perfect for last night's left overs.  The kids love having something in their thermos, keeps them warm at lunch time, plus it is something fun and different to the typical sandwiches I give them.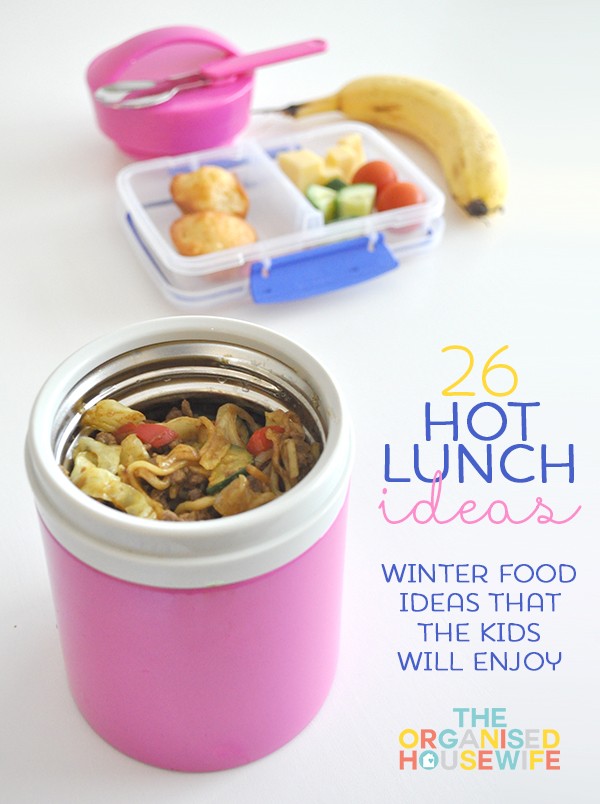 HOW TO USE A THERMOS
Warm up thermos by filling it with boiling water and allow to sit for 10 minutes, empty water.
Fill Thermos with hot contents (eg, hot noodles, hot dinner left overs)
Secure lid tight, place in lunch bag and remember to include a spoon/fork.
WHERE TO FIND A THERMOS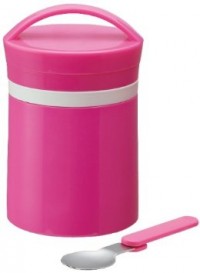 Prior years I have used a thermos from Kmart, however I have found a new one that we LOVE.
GOOD SIZE THERMOS – INSULATED FOOD JAR
Available in a range of colours, so my kids can have a different colour each, it stores a fork in the lid and it's large enough for a good serving of left overs.  Sealed to perfection they will keep your food hot or cold for approximately 6 hours, great for school lunches – soup, noodles, leftover dinner, stirfries, pasta salad, green salad, rice salads, desserts. Available here.
FUN AND BRIGHT INSULATED FOOD JAR
These insulated food jars are very cute featuring some loveable zoo characters will be perfect for keeping lunch nice and fresh for hours, many designs available. Available here.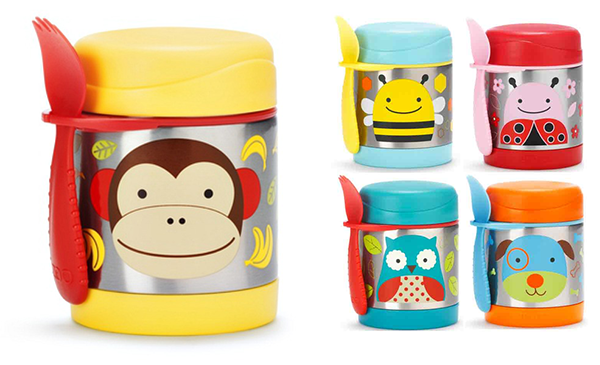 THERMOS DRINK BOTTLES AND CONTAINERS
The Thermos range of products for mums and kids includes insulated lunch boxes, food containers, drinking bottles, sippy cups, food jars, snack jars and more!!  View range here.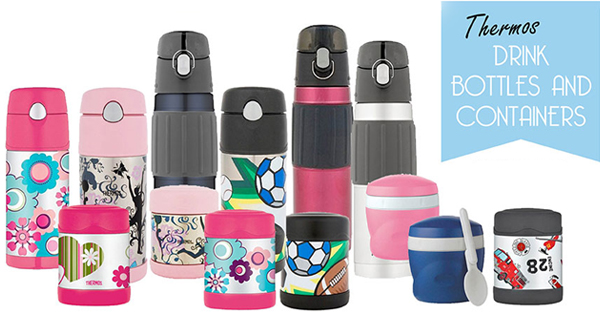 STAINLESS STEEL WATER BOTTLE
I've also been using this Stainless Steel Water Bottle for the day's the kids aren't feeling on top of the world, but still good enough for school, filling it with some hot chocolate.  The kids said it was still hot at lunch time which was 6 hours after I made it!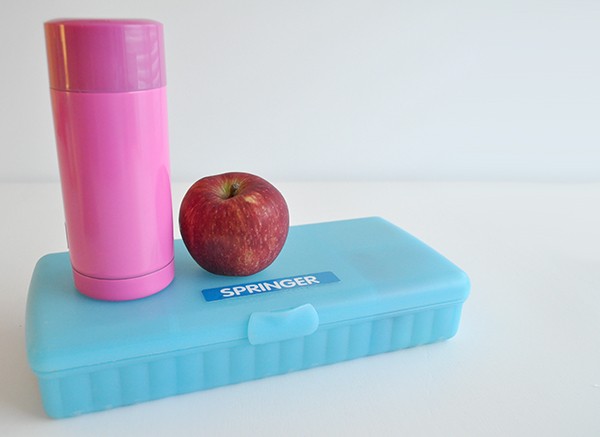 Hot school lunch ideas
Beef Chow Mein – a great way for the kids to get some extra vegetables into them! View Beef Chow Mein recipe.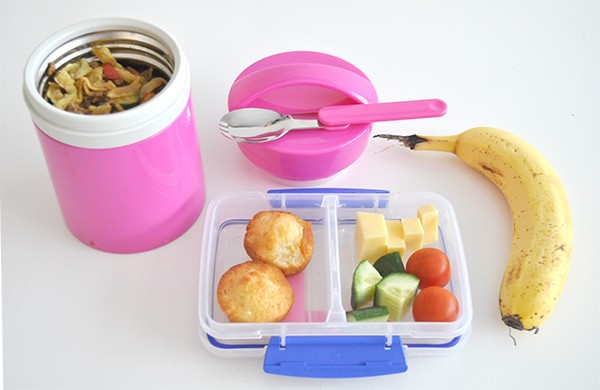 Meatballs – a hearty lunch idea, serve with pasta or vegetables. View my meatball recipes here.  Idea found via Nom Nom Paleo.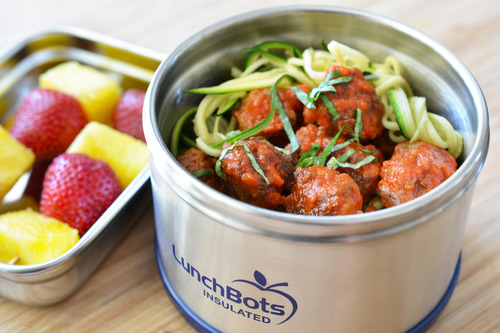 Pasta – Pasta bakes or one pan pasta dishes make great reheatable lunches.
Chicken Nuggets – The morning of packing kids lunches, put some nuggets in the oven, pop into a thermos and send to school with a little tub of tomato sauce.
Fried Rice – This would have to be one of my kids favourites, my recipe is really easy and can use up any vegetables you have in the fridge or try this terriyaki fried rice from epicurious.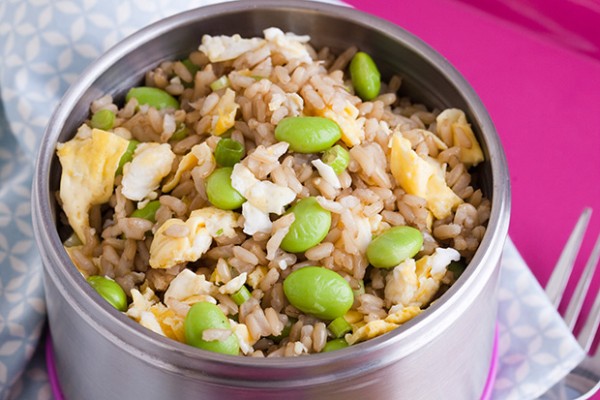 Taco mince – pack some corn chips into the kids lunchbox so they can scoop the mince from the thermos for a little mini taco bite.
Ravioli – I don't make ravioli, I quite like the ones you can buy in the cold section at the supermarket, they also have different flavour of sauces you can easily heat and pour over.
Casserole – Filled with chunky meat and vegetables
Macaroni and Cheese – make your own Macaroni and Cheese or purchase from supermarket, to make it a little more nutritious add some carrot, capsicum, celery and stir through some meat such as ham, chicken or mince. Find a Veggie Mac and Cheese recipe here at HuffPost.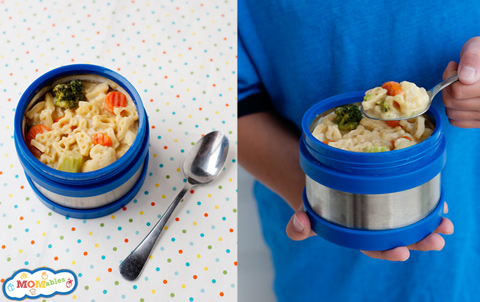 Spaghetti Bolognese – Place spaghetti on the bottom and top with some bolognese sauce.
Soup – Serve the kids with their favourite soup and some bread for dipping. This chicken and wild rice soup sounds delicious from Simple Bites.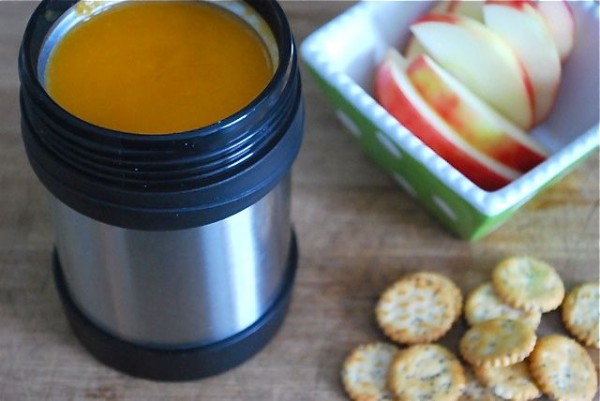 Porridge – Breakfast for lunch or morning tea, stir through some fruits such as apple or peaches.
More kids hot thermos lunch ideas:
2 minute noodles
tuna mornay
butter chicken and rice
pad thai
chicken carbonara
What hot food do you pack your kids?
7 THINGS I DO EACH DAY TO KEEP THE HOME CLEAN AND ORGANISED
Subscribe to my weekly newsletter to receive blog updates in our inbox + this FREE eBook sharing some of my top tips that you can adapt in your own home.