Tasty hot school lunch ideas for kids, as well as kid-friendly insulated food jars and Thermos' that are perfect for packing in the school bag – PLUS get a FREE ebook with every purchase from our insulated food jar range!
It's currently quite cold on the Gold Coast, which is why my family is enjoying warmer dishes for dinner – and this means leftovers for lunch!
Most of these ideas are good dinner ideas that can easily be used for lunch leftovers. My kids always loved taking lunch in their Thermos! It keeps it warm until lunchtime, plus it is something fun and different from sandwiches.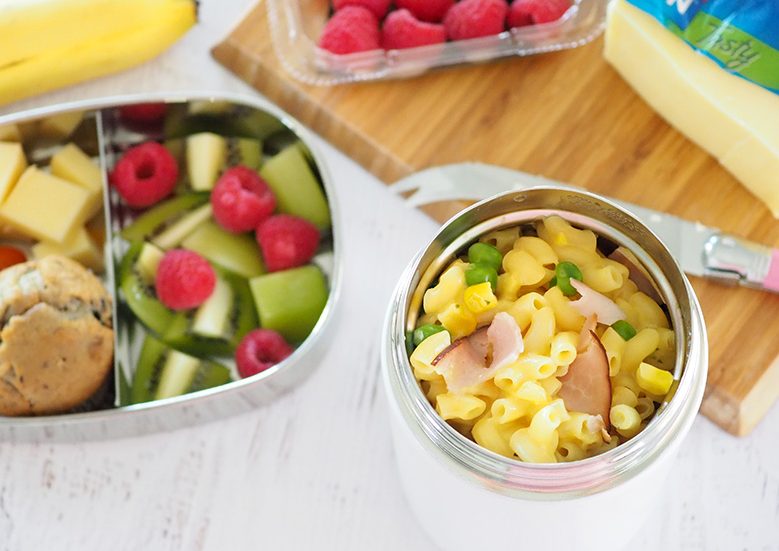 HOW TO USE AN INSULATED FOOD JAR
Did you know that the insulated food jar needs to be prepped ready for your hot food?
Warm-up your Thermos by filling it with boiling water and allow it to sit for 10 minutes. Empty water.
Fill Thermos with hot contents (eg, hot noodles, hot dinner leftovers, etc). It's okay to make this very hot, as it will cool slightly by lunchtime
Food will be perfectly warm for lunch!
Insulated food jars are not just for winter...they're also brilliant in summer for keeping food such as salads, yoghurt and chopped fruit cool and refreshing. To prep your food jar for cold food, simply use cold water instead of hot.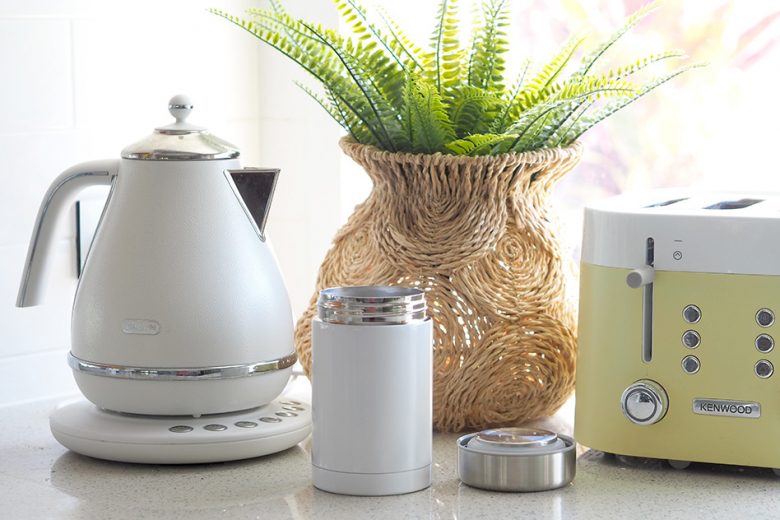 CHECK OUT OUR INSULATED JARS & THERMOSES
Investing in a good quality, reusable insulated food flask or Thermos for your kids, is a great way to send them to school each day with a deliciously hot winter meal. It's also an environmentally conscious alternative to plastic containers.
GET A FREE EBOOK!
When you purchase any product from our insulated food jar range, you get a FREE ebook jam-packed with hot lunch ideas and recipes that are perfect for popping in the Thermos ready for school or work.

Insulated food jars and Thermos' that are made just for kids, are also particularly fabulous for children with special needs or particular diets. They're easy to open, and they allow parents to provide a much larger range of lunch options that cater to their child's individual needs.

Oasis Stainless Steel Vacuum Insulated Food Flask 450mL
These fantastic Oasis Stainless Steel Insulated Food Flasks 450mL have a really wide mouth which is ideal for easy access when you're putting hot food inside. They're stainless steel with a silicone seal so they won't leak and the outside is cool to the touch. The metallic finish is really attractive and is currently available in Blush, Spearmint and Light Blue. This one comes in a 450mL size which is perfect for most kids at lunchtime. It stays warm for up to 7 hours and cold for up to 9 hours.
Montiico Insulated Food Jar
The Montiico Insulated Food Jar offers five hours of warming. Your child's lunch will stay warm until lunch time, but the surface isn't hot to touch. This one also has a flip-up handle which is handy and a super easy opening for little hands. This one has 400mL capacity and comes in Kiwi (pictured) or Blueberry.
Oasis Stainless Steel Vacuum Insulated Food Flask 800mL
For teenagers, adults or big appetites, upgrade your food flask to a larger capacity with the Oasis Insulated Food Flask 800mL. With a double wall, the food stays warm for longer. The foldable spoon is super handy on the run and the lid can also be used as a bowl. Stays hot up to 12 hours.
HOT SCHOOL LUNCH IDEAS
MEATBALLS – A hearty lunch idea. Serve with pasta or vegetables. Find my range of meatball recipe here.
PASTA – Pasta bakes or one-pan pasta dishes make great re-heatable lunches. My favourite is beef macaroni, find my recipe here.
CHICKEN NUGGETS – In the morning when you're packing the kids' lunches, put some nuggets in the oven, pop into a Thermos and send to school with a little tub of tomato sauce.
FRIED RICE – This would have to be one of my kids favourites! My recipe is really easy and is great for using up any vegetables you have in the fridge. Find my recipe here.
MACARONI AND CHEESE – Make your own or purchase from the supermarket. To make it a little more nutritious add some carrot, capsicum, celery and stir through some meat such as ham, chicken or mince. Find my Mac and Cheese recipe here.
There are so many recipes that are perfect for popping in an insulated food container and taking to work or school – the options are near endless! This is why I've bundled a whole bunch of hot lunch recipe ideas into an ebook that's FREE to anyone who purchases a product from our insulated food jar range!
What hot food do you pack your kids for school?
31 quick and easy school lunchbox ideas to mix things up and to keep you and your kids happy! Lunch boxes snacks can become a bit repetitive and you can feel like you're running out of ideas to keep your kids interested. Continue Reading