We are back into our routine with making lunches, today I thought I would share with you some of the lunchbox essentials that are always stocked in my pantry.
Rice crackers – if I don't have any fresh or frozen muffins or cookies I will give the kids some rice crackers
Apricot Balls & Pretzels – These are a nice little treat to give to the kids (not often), but when their lunchbox needs something extra this helps fill it up (apricot balls found in the dried fruit section in the supermarket) 
Dried Apricots – If our fruit supply is low the kids enjoy a mixture of sultanas, dried apricots, apples and mango. With a few rice bubbles added for some crunch!
Rice Cakes & Cruskits – For the day's I have run out of bread, usually towards the end of the week as I buy 3 loaves and freeze them.  The kids like these spread with cheesybite.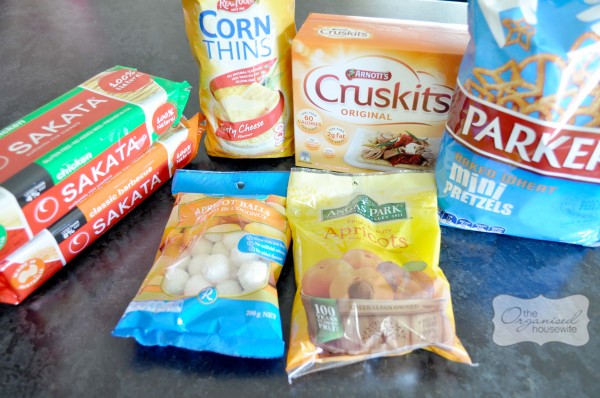 What are your lunch box pantry essentials?