With school starting soon I like to spend some time in the kitchen baking some muffins, biscuits, and savoury snacks to have on hand for the kid's school lunch boxes.  I always freeze what I bake so it keeps longer, for variety in lunches over the next few weeks and it's convenient as I don't have time to bake through the week. I shared a blog post a few years ago 50+ Freezer Friendly Lunch Box Food Ideas, sharing the community's favourite recipes.  However, I am planning a big back to school baking session for the weekend and wanted a collection of my favourite Freezable Lunch Box Recipes together for easy access, so I thought I'd list it here and share it with you too, along with my freezer baking tips.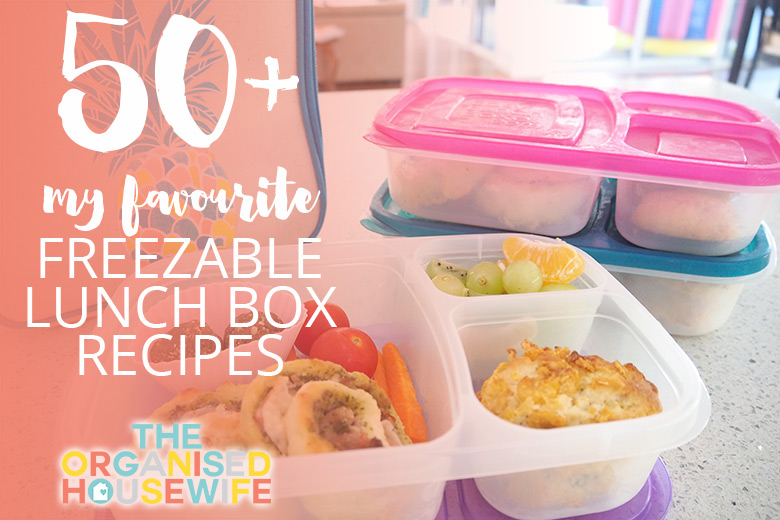 I freeze all our baking and then place it into the kid's school lunchboxes frozen.  I now pack our lunches the night before, however, while my twins were in primary school I always packed their lunches the morning they went to school, placing the frozen treat into the lunchbox. It is always defrosted by morning tea time.
How to plan a freezer baking session
Create your baking plan and gather together a few recipes that you would like to bake, remembering to create variety.  I typically bake:
1 batches of muffins (makes 12 per batch)
1 batch of biscuits (makes approximately 24)
1 batch of something savoury
and/or 1 batch of something sweet – scones, banana bread or another batch of muffins
You want to be prepared:
Before you start make sure you have enough freezer containers
Gather recipes
Write your shopping list
Get groceries
Read through recipes; this will give you a good indication of what you can bake first.  I usually bake whatever recipe is required longest in the oven first, so then I can prepare the next recipe as it's baking.  If baking two lots of muffins I will make one batch first, then cookies, clean muffin tin and reuse for 2nd batch.
Make sure you have enough cooling racks so that all your baking can completely cool.
Pack baking into freezer container the same day it was baked.
Place in the freezer.
Place frozen baked goodies directly into the lunchbox, do not defrost.
How to store the baking
On the day I make the baked item I place them directly into an airtight container.  I don't use any freezable sheets or freezer bags as I find if using a good quality airtight container you don't need it, eliminating the extra expense and waste.  Freezing on the same day as baking means that when defrosted they will be just as fresh as the day it was baked.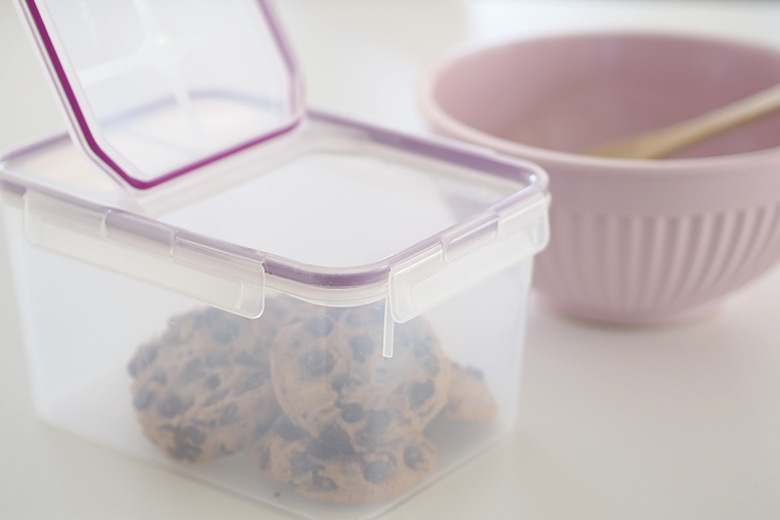 Best container
An airtight container is best to protect it from freezer burn.  Ideally, you want it large enough to fit on the shelf of your freezer and to fit a full batch of muffins or biscuits.  I prefer rectangle or square containers over round, as round containers waste precious space in the freezer.  I use containers that I have had for years and are no longer available. But here is a list of some recommendations:
Snapware – I have used snapware (pictured above) which Kitchen Warehouse stock however, the flip lid design is no longer available.
Sistema – these are another great airtight container, I really like their variety of sizes to suit a big bake up. They are available at Big W, Coles, Woolworths, Target, Spotlight. See full stockist list here.
Decor Match Ups – I use these for my freezer dinners – airtight and leak-proof.  Available at Big W, Coles, Howards Storage World and other various stores, see full stockist list here.
What containers do you use and can recommend?
Defrosting
I do not defrost any baking before I put it into the lunchbox.  As mentioned above I place it frozen in the lunch boxes that morning.  They are always defrosted by morning tea time. Hot tip:  When freezing scones I slice them open, add some margarine, jam and honey, then close back up and freeze.  This way I can grab a scone from the freezer and place directly into the lunchbox already with the jam on.
What to freeze?
I freeze everything!  Even bliss balls. However, I don't freeze anything that has too much dairy, ie cream fillings as these risk the chances of meling everywhere in the lunchbox.
---
Freezable Lunch Box Ideas
I have listed my favourite go-to Freezable Lunch Box Recipes below, you can find my original 50+ Freezer Friendly Lunch Box Food Ideas here.
Muffins
Muffins are a great filler for lunchboxes, they can be made into a batch of 12 large muffins, or use mini muffin pan to make loads of smaller bite sized muffins.  The bite sizes are great for bento-style lunchboxes.
White Chocolate and Macadamia Muffins
Banana Choc Chip Almond Muffins
view all my muffin recipes here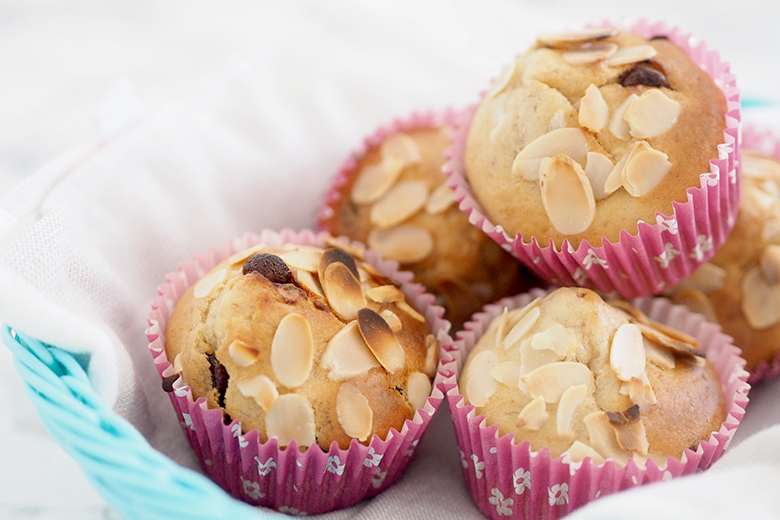 Biscuits
100+ cookies from 1 mix – my favourite
Breakfast Fruit Biscuits – love this for a before school snack
Crunchy Chocolate Chip Cornflake Cookies
Totally Chocolate Chocolate Chip Cookies
Rice Bubble Chocolate Chip Biscuits
view all my biscuit recipes here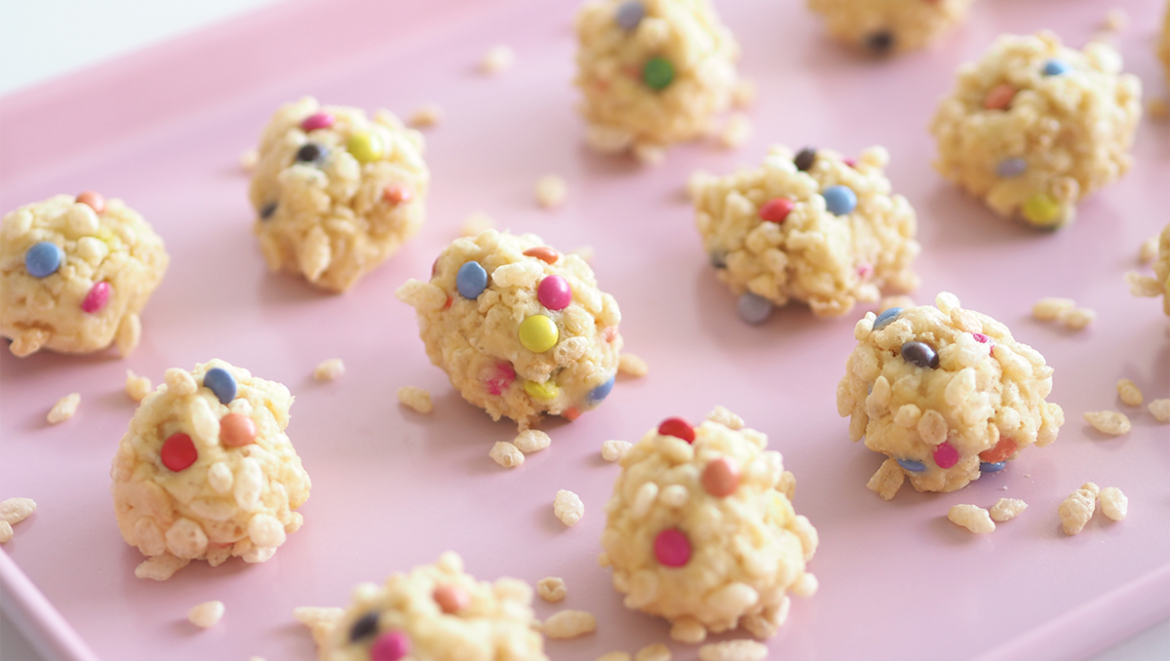 Cakes & Slices
I don't make too many cakes for lunchboxes as they are a little harder for the kids to eat, unlike slices, muffins or biscuits which are easy finger food options.
1, 1, 1, 1 Cake – perfect pantry ingredients recipe
View all my slice and cake recipes.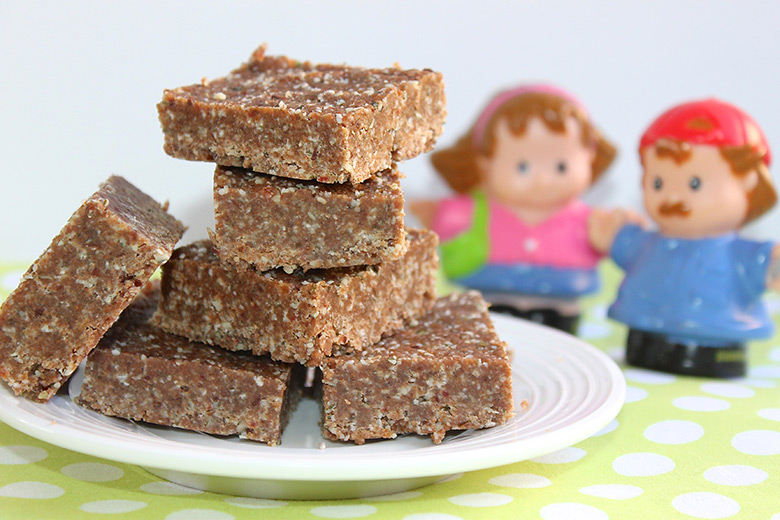 Bliss Balls
Lately, I have been making loads of healthy bliss balls, I love having them in the fridge for those moments around 4pm when I feel like I need a snack.  One of these balls… ooh who am I kidding, two of these balls hit the spot and it's all I need to make it through to dinner time.
Healthy Chocolate and Coconut Bliss Balls
Apricot, Coconut and Muesli Balls
View all my bliss ball recipes here.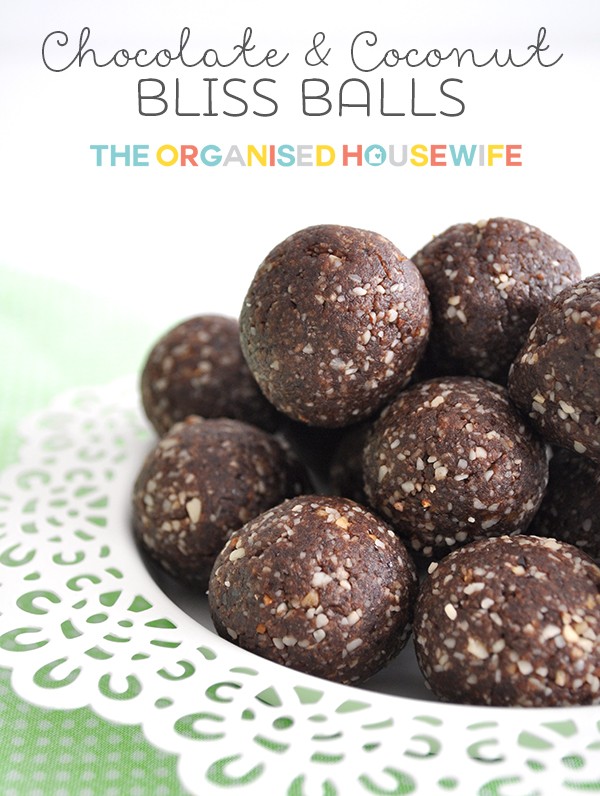 ---
LUNCHBOX PLANNER – making a plan of what to put in the kids lunchboxes through the week not only helps to ensure that I have the fridge and pantry stocked with lunchbox food items, but also helps the kids know what to pack into their lunchboxes, despite them packing them it is still balanced. Available in my shop as an instant download.

---
Other sweet treats
Peanut Butter Rice Bubble Bars

Savoury
2 ingredient scrolls – super easy (plus cheese and bacon, or vegemite)
Beef and Vegetable Sausage Rolls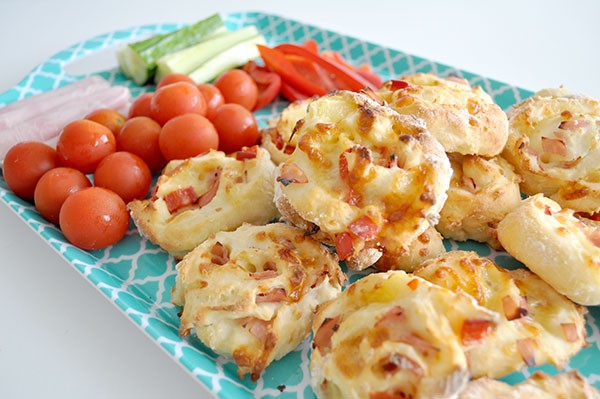 Please share, what are your favourite freezer baking recipes for your kid's lunch boxes?
---
Choosing the best lunchbox
I have trialed and tested some of the latest trending lunch boxes and lunch bags.  I've put together this guide to choosing the best lunchbox for your child at school details each lunchbox's size and capacity, with pictures of food included so you can see how much it holds to help you make the right decision to suit your child.  Also listing what is the best lunch bag to fit the lunchboxes I've mentioned.
Click here to view my guide on choosing the best lunchbox for your child.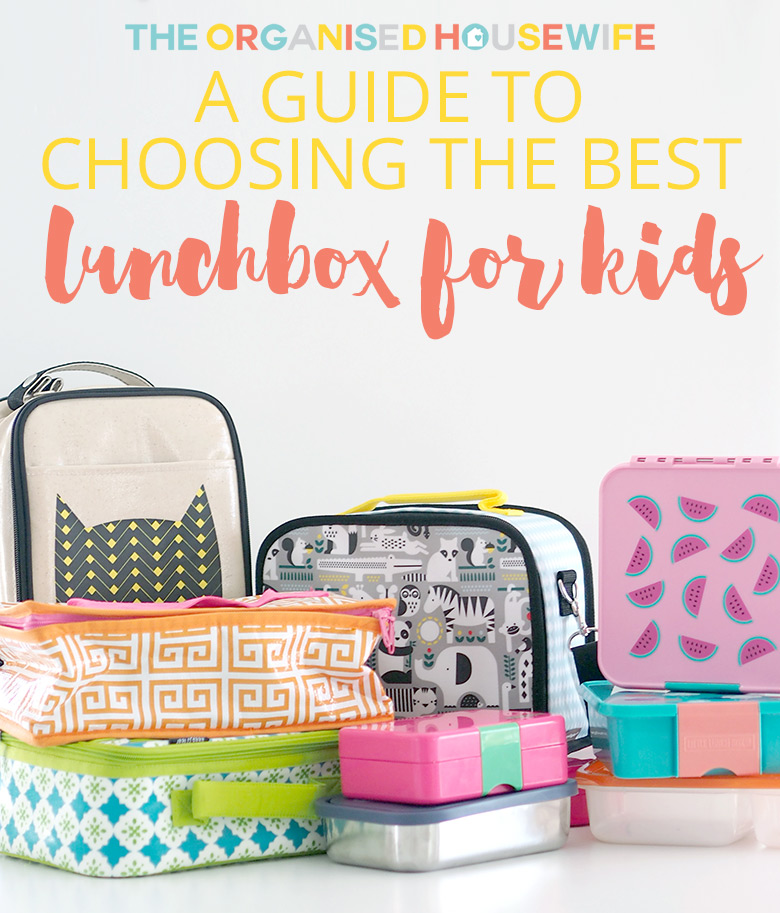 ---
Lunch box Ideas
Here is some inspiration on what to pack into your kids lunchboxes, click here to read more.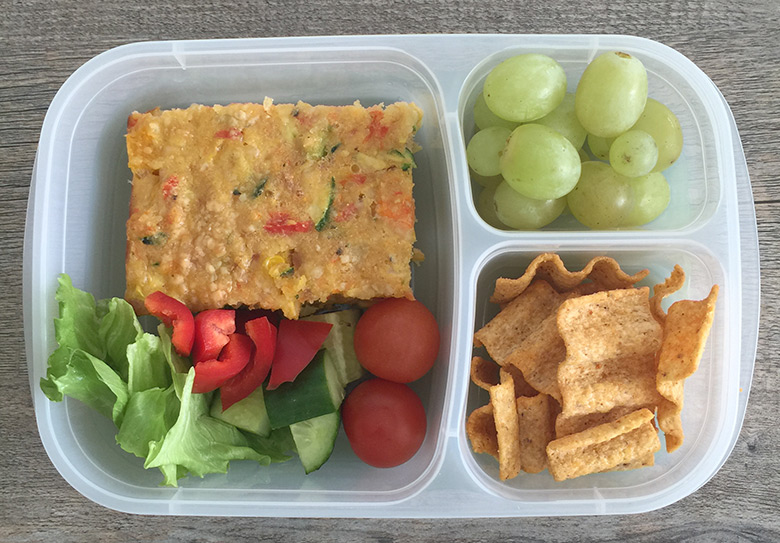 ---