In partnership with Woolworths
With the kids returning back to school and it still being cool outside I thought you might enjoy some hot school lunch ideas that you can pack the kids. I find throughout the year I tend to pack the same food, which the kids can at times get tired of.  Thankfully winter allows a little variety as I use a thermos to keep the food warm.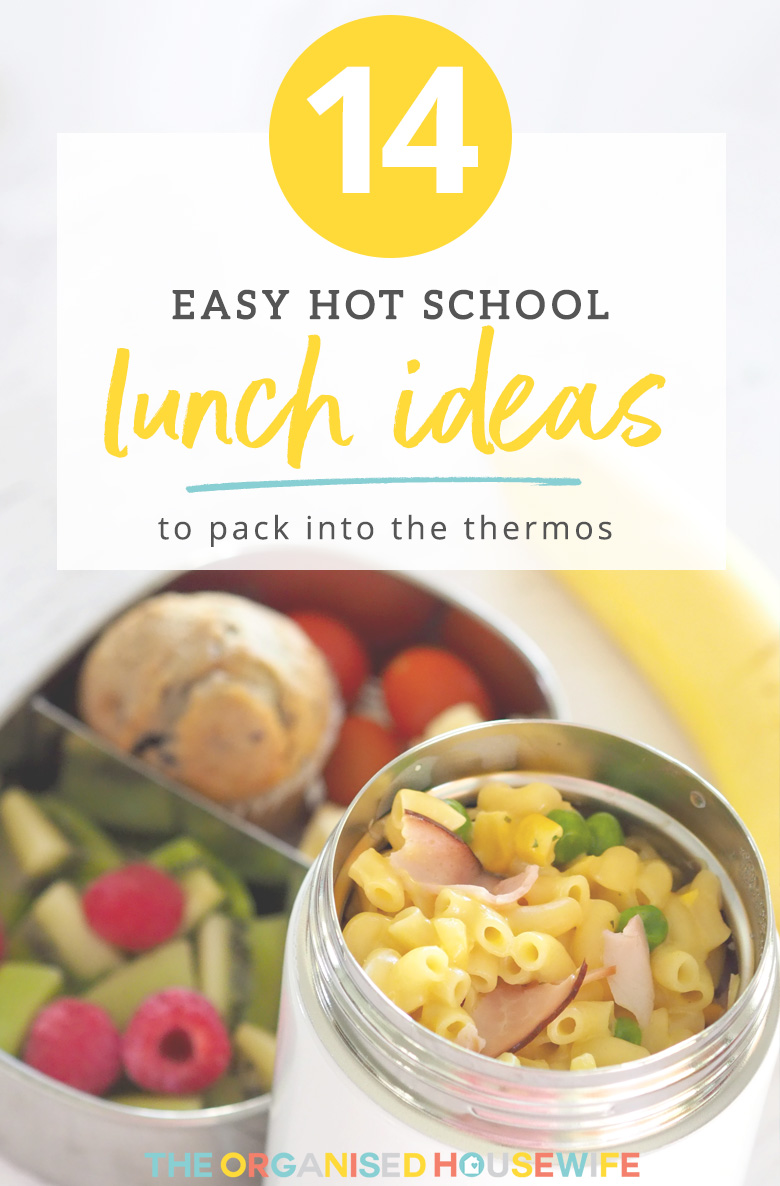 HOW TO USE A THERMOS
Warm up thermos by filling it with boiling water
Leave to stand for 10 minutes.  DO NOT place the lid on during this process.
Empty water.
Fill Thermos with desired hot contents.
Secure lid tight, place in lunch bag and remember to include a spoon/fork.
  FIND: This Michelle Bridges Food Flask at Woolworths and more great kids thermos's here.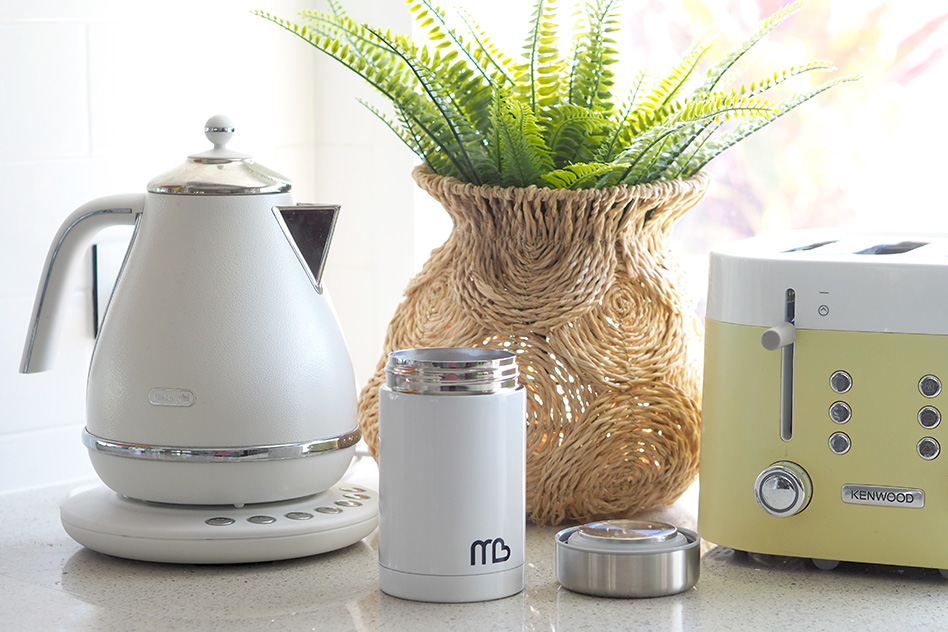 ---
SAVE $$ AT WOOLWORTHS – EXCLUSIVE COUPON CODE
I'm excited to be partnering with Woolworths over the next few months to share some of my top tips when shopping, meal planning and helping to find great food savings. I have an exclusive coupon code for all of The Organised Housewife community:
When you place your next online order of $160* or more and organise to pick up in store you'll get $15 off!!   
*excluding liquor & tobacco

  SHOP: Woolworths Lunch Box Bundles.
---
HOT SCHOOL LUNCH IDEAS YOU CAN PACK IN THE THERMOS
Get the kids involved in making their lunches – not only is it a great help but it can also get them to appreciate the efforts and the food so they may be more likely to eat it.  I have included links to both my homemade recipes and convenient premade/quick to prepare versions.
1. Soup – I usually like to give the kids a thick soup along with some bread to dip into – Premade | Homemade
2. Mac n Cheese – Stir through some ham, corn and peas, the kids will love it! – Premade | Homemade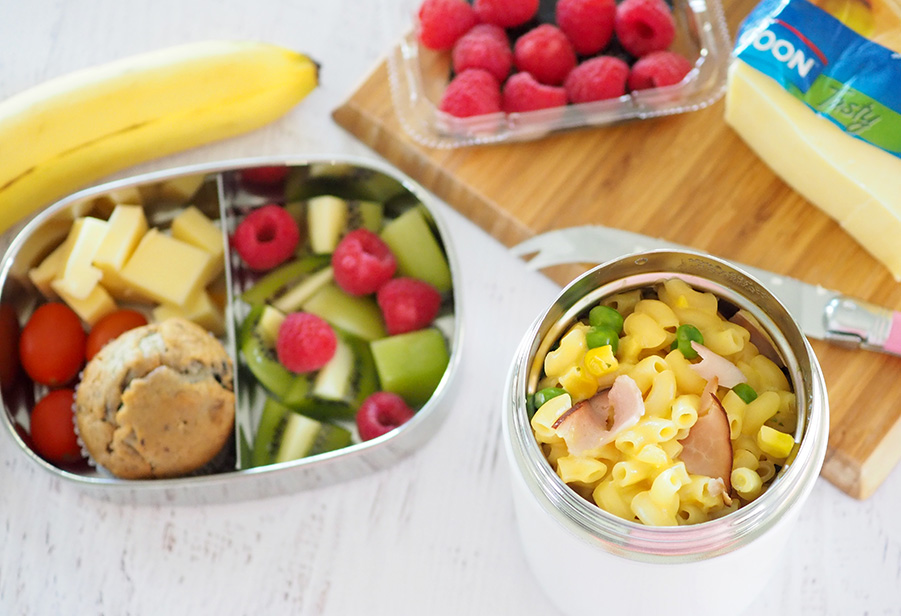 3. Sausage Rolls – heat them up and remember to include some tomato sauce – Premade | Homemade
4. Fried Rice – this is a great way to use up some vegetables and deli meat you may have in the fridge – Premade | Homemade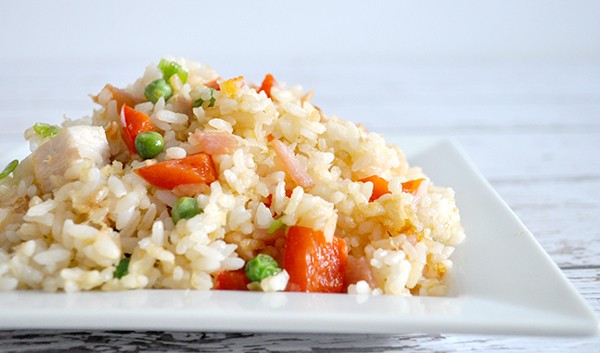 5. Cocktail Frankfurts /Cheerios  – heat them up and remember to include dipping sauce – Premade
6. Baked Beans or Spaghetti – a super quick lunch idea – Premade
7. Noodles – A great quick and easy option is 2 minute noodles, I bulk mine up with some protein and vegetables – Premade | Homemade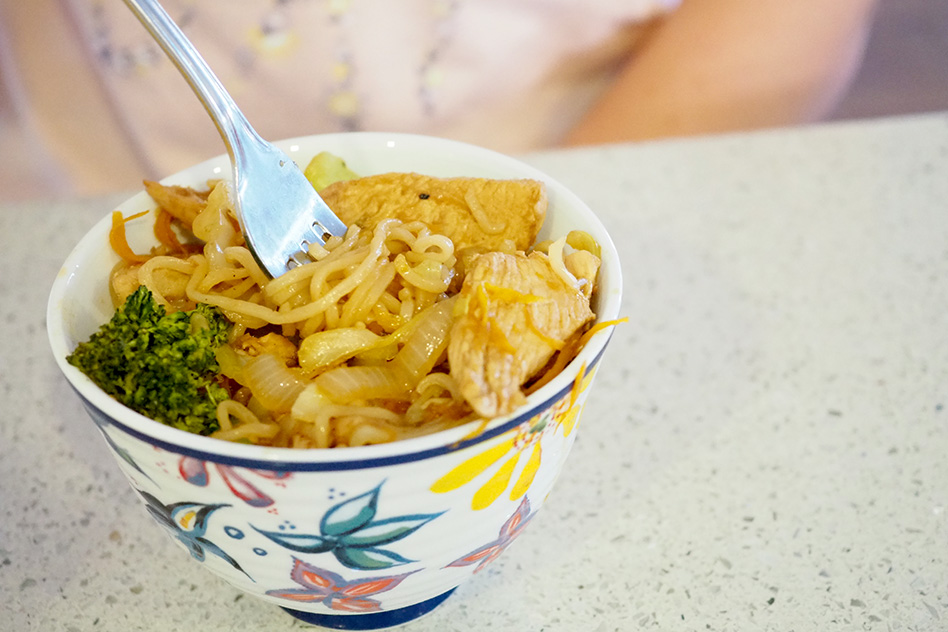 8. Chow Mein – make a double batch of chow mein for dinner so there is enough for lunch the next day – Premade | Homemade
9. Diced Pizza – Slice up the pizza into bite sized pieces – Premade | Homemade
10. Ravioli – This are a super quick and easy, without sauce allows the kids to use their fingers – Premade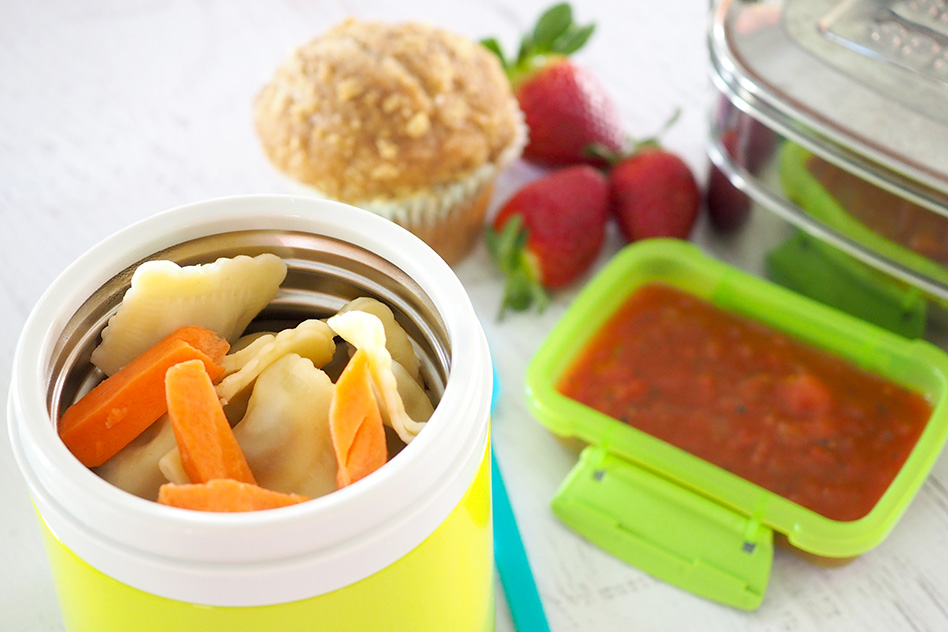 11. Spaghetti Bolognese – add the pasta into the thermos with the bolognese on top – Premade | Homemade
12. Meatballs – can be served alone, with sauce, vegetables, rice or pasta – Premade | Homemade
13. Chicken Fingers/Nuggets – similar to the sausage rolls, heat them up and remember to include dipping sauce.  You may find they won't be crunchy, but the kids will still love them – Premade
14. Leftovers – really, you can practically add anything to the thermos!
What hot food do your kids like for lunch?
This post is run in accordance with my disclosure policy.