Thank you for dropping by from Instagram. Please click on the box below to find inspiration and ideas for around your home, or a delicious recipe to fill your tummy!

Follow along on Instagram @organisedhousewife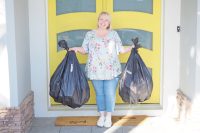 Did you know you can now get your eligible 10 cent containers picked up from your home for free? Container Collect, a home collection service by Containers for Change (available in 900 Qld suburbs) is so easy to use and the refund is paid into your account.
Read More »