In two short weeks it's Valentines Day! After the rush of Christmas and then heading straight into organising back to school, it's easy to feel a little jaded at the idea of heading to the shops to go hunting yet again… if you are the romantic type and like to buy your partner a little gift! So why not let your fingers do the walking and enjoy a cup of coffee as you shop online. Etsy is a great place to start for some unique items that not only support small business owners but also provide that sentimental touch that handmade brings. Shopping for men can be hard, but here are some ideas to get your brain ticking, and remember that many of these can also be customised to suit your man.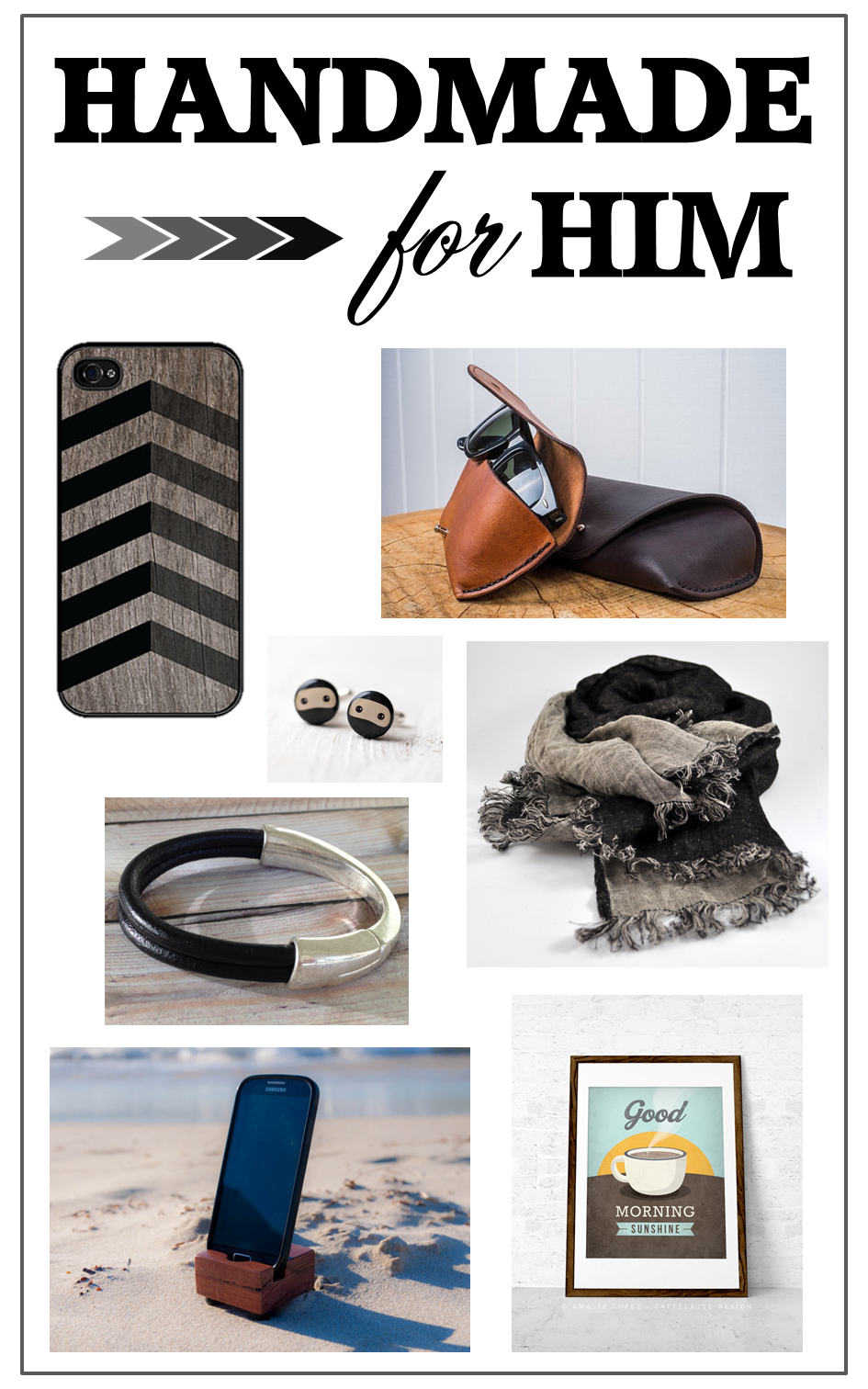 Chevron isn't just for pretty home decor anymore but works just as nicely for your man's phone too
Field Trip
Encouraging him to take better care of his sunglasses might be as simple as getting him a gorgeous leather case to protect them
Eleisha Nylund
Anything geeky is definitely a fun option and how can you go wrong with some sneaky ninja cufflinks
Beauty Spot
While us southerners shiver in horror at the thought of wearing a scarf during our summer right now, the northern hemisphere menfolk might appreciate a new scarf to keep their cold shivers at bay
Linen Style
A leather cuff is a classic choice and adding the touch of metal brings a sense of sophistication that would make it suitable for many work places
Urban Tribe Jewelery
A sleek and handsome phone stand will help corral and charge his phone in one
Siebert Supply Co
Find a fun print based around his favourite beverage to add to your kitchen or dining room wall
Latte Design
For other great Etsy gift ideas, check out my favourite picks on Etsy.