Affordable and fun parenting tips to help you survive, enjoy, and organise school holiday time with your kids – without breaking a sweat, or even the bank balance!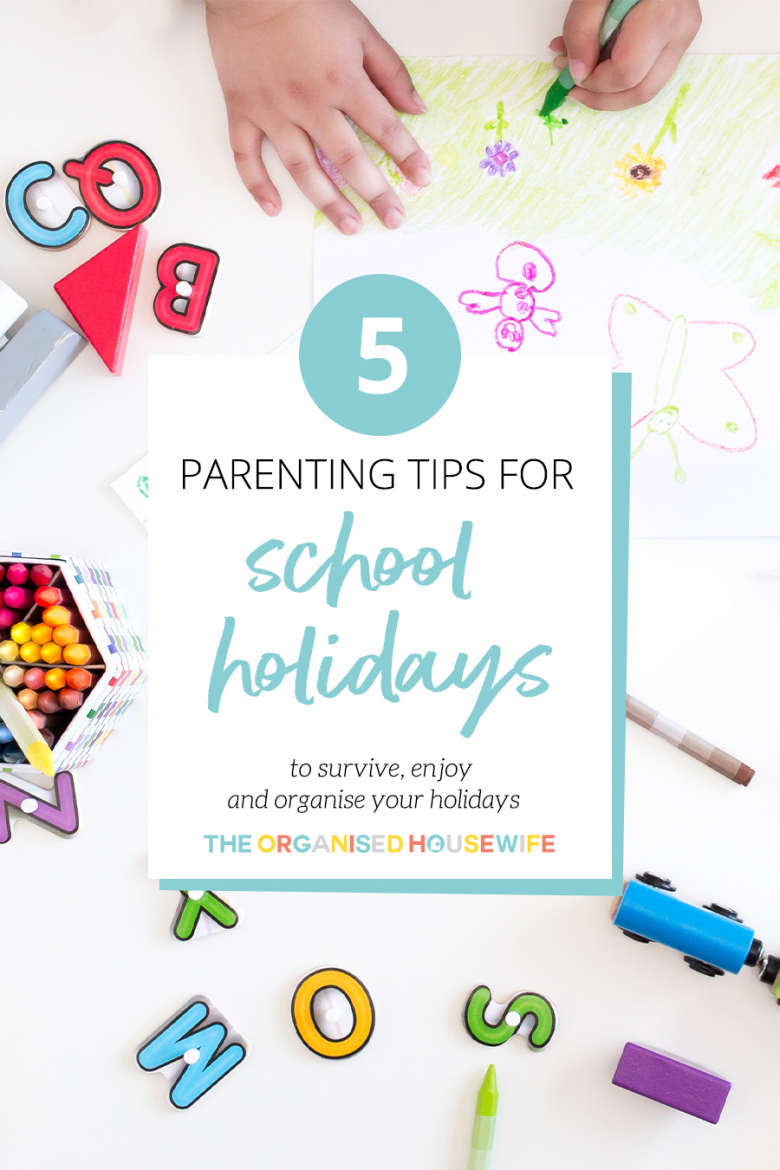 School holidays start here in Queensland soon. I have always enjoyed school holidays, it's a chance to sleep in, slow down and spend time with the kids. I do know though, that many find keeping kids entertained for 14 days straight an overwhelming and costly challenge. Here's some tips that might help you.
1. ADJUST EXPECTATIONS – we may like to keep the house tidy, but the reality is that with the kids home it will get messy! Let them have fun and play, but at the end of the day before bedtime, get them to pick up their toys and tidy up.
2. FIND A BALANCE – you don't have to be out every day of the week doing activities with the kids – apart from being exhausting, it can cost a fortune. Plan some fun home activities, and be sure to have slow PJ days at home too.
3. DO SOMETHING OUT OF THE ORDINARY – take the kids out for ice cream, walk along the beach, visit the local library. Do something that you don't normally do.
4. MAKE A PLAN – ask the kids what they want to do, and make a plan together to ensure that you can fit it all into the time you have available.
INSTANT DOWNLOAD: School Holiday Planner and Mum's School Holiday Checklist Bundle, available in my shop here.
I like to plan and be organised during the school holidays so we can achieve everything we want during the break. To do this I get each child to write a wish list of what they would like to do, then we put them together and create a plan for the holidays. The Mum's Checklist includes tasks that I like to complete during the school holidays to ensure the kids are ready for the new term. The blank to-do lists are for jobs/tasks I would like the family to help me with over the break.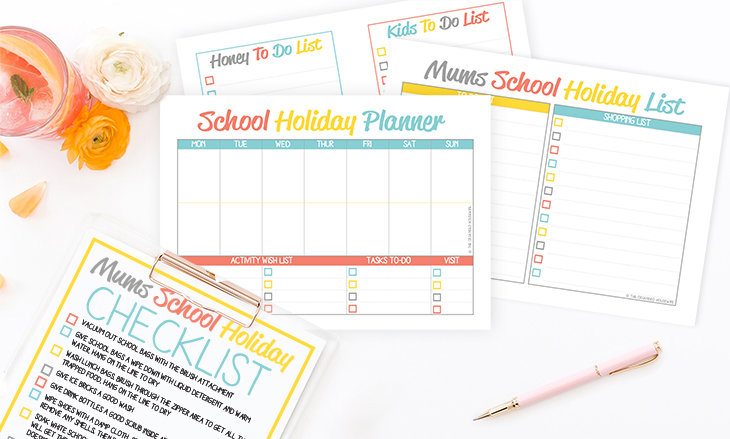 5. GATHER SUPPLIES – want to get crafty these holidays? Find some kids craft ideas here and write a list of all the supplies you need. Pick them up when you're next out and about so you can start getting creative.
What's your biggest struggle through school holidays?