Giving the kids practical gifts of items they need this Christmas is a perfect way to bulk out their Christmas present pile, whilst working wonders on your budget!  + Get 15% off storewide in The Organised Housewife Shop! (limited time).
Christmas can often mean lots of toys for the kids – and this can get a little excessive, not to mention over-whelming for the kids. Instead of drowning your children in expensive toys this Christmas, opt for a few gifts that they actually need instead. You're going to have to buy these items anyway, so it works wonders for your budget, and it's a great excuse to pick fun, pretty, and good quality necessities that will stand the test of time.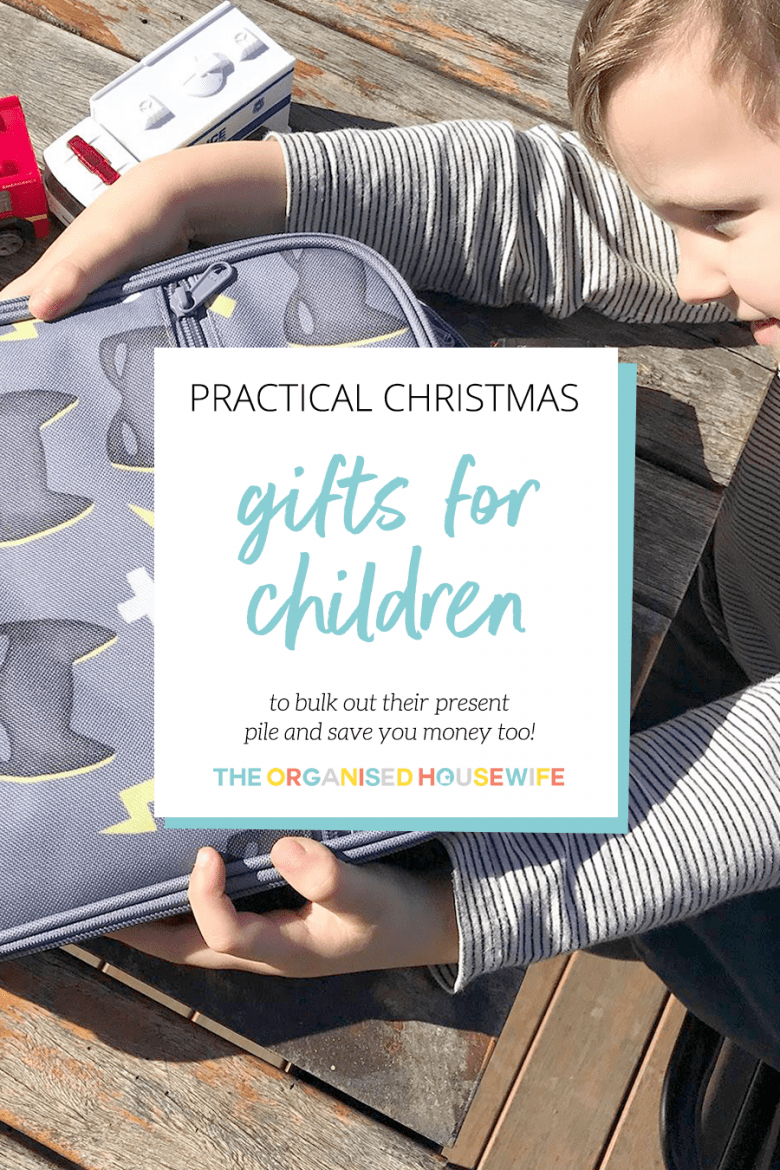 MY CHRISTMAS GIFT LIST RULE
For years now, I have followed a simple formula when doing Christmas shopping for my children, this helps me from over-buying and over-giving.  I get them:
something they want
something they need
something to wear
and something to read
I even made a printable to help me (and you) plan these pressies.
  INSTANT DOWNLOAD: My Christmas Gift List will help keep your gift giving organised and within budget.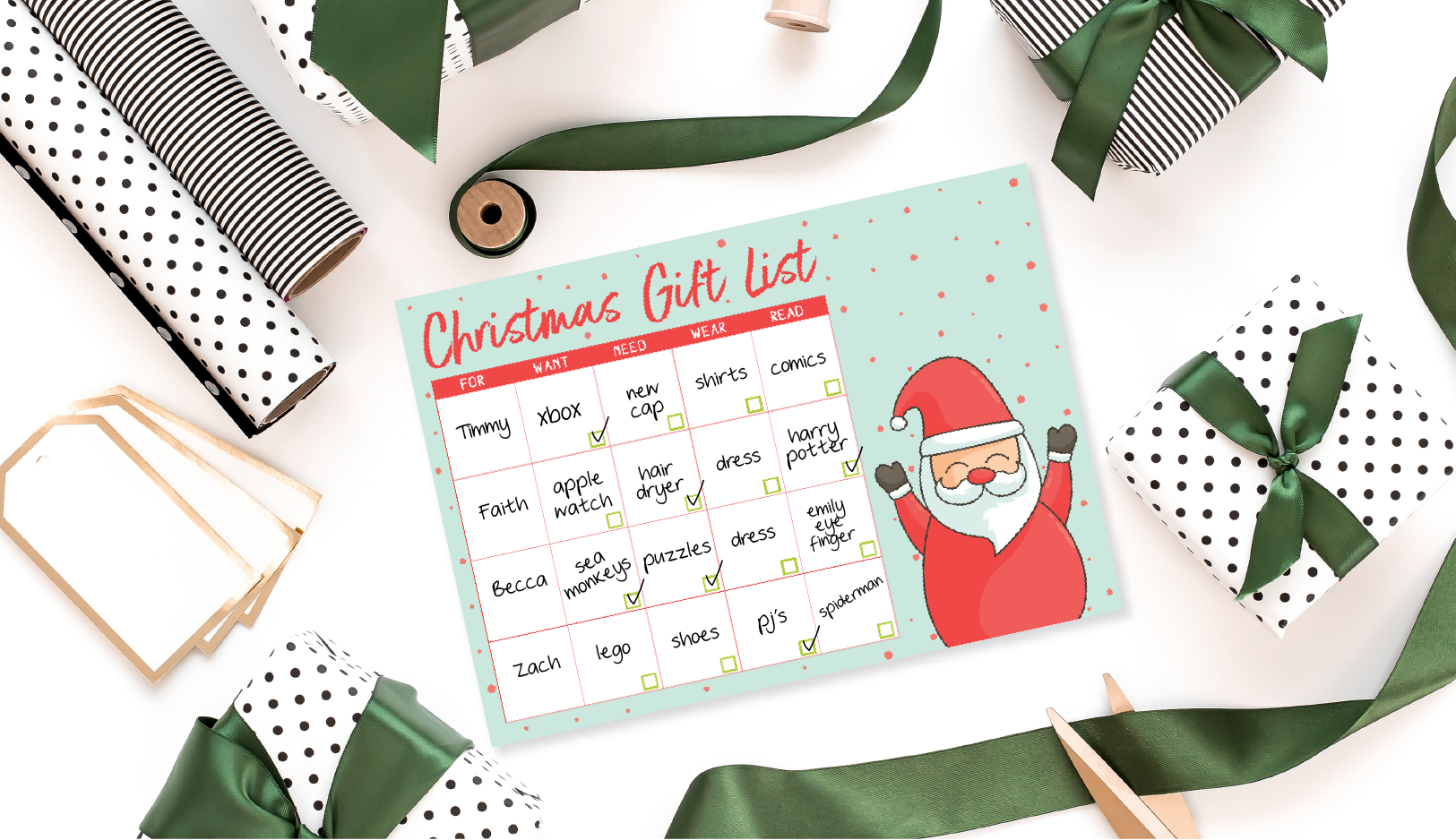 Practical Gifts To Give Your Child This Christmas
Picking awesome toys, clothes and books is pretty easy – not to mention fun – but so too can be picking those items your child needs! Here's a breakdown of some of my favourite kid's essential items to inspire you…
---
What better excuse than a cyber sale to check out the nearly 600 products (wow!) that are now stocked in The Organised Housewife Shop?! Each and every one is geared towards making your life happier, calmer and more organised. Please let me know what else would you'd like to see us stock!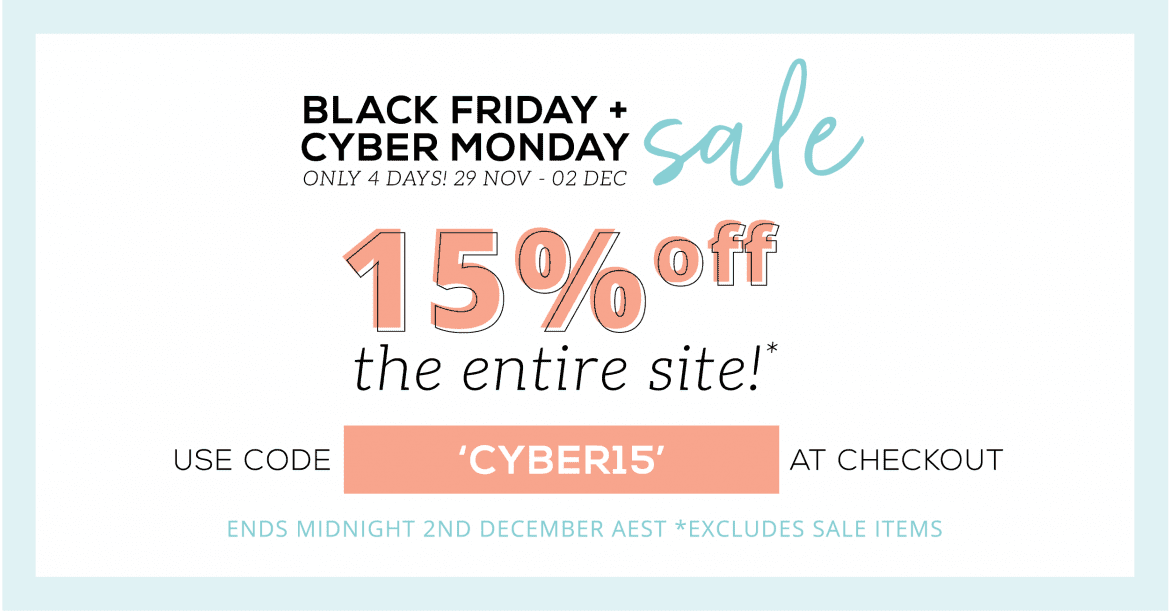 ---
LUNCH BOXES
I like to get my kids a lunchbox that has compartments so I don't add any waste or plastic into their lunchboxes. I buy a large packet of popcorn or crackers and add them to the lunchbox instead of buying individual packs, which also saves me money! Pick your child's favourite design so that they smile when they receive it as a gift.
  FULL RANGE: View our full range of Lunch Boxes here. 
---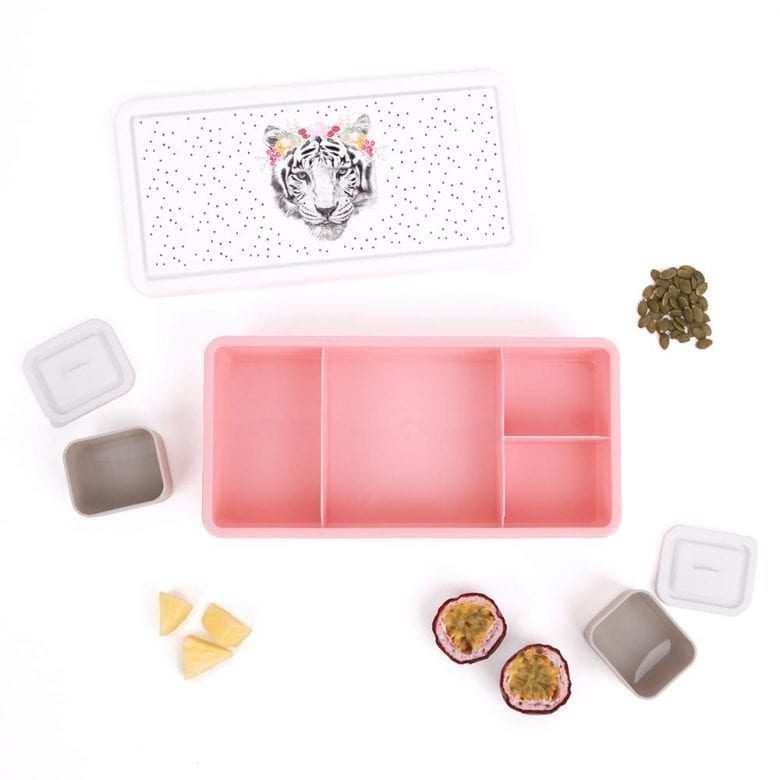 Floral Tiger Lunch Box
I love this design so much! What kid (or adult for that matter!) wouldn't want to eat from this magical lunch box every day? This bold tigress lunch box design has four compartments of varying sizes, and two small leakproof containers, making it really easy to pack a lunch bursting with variety!
---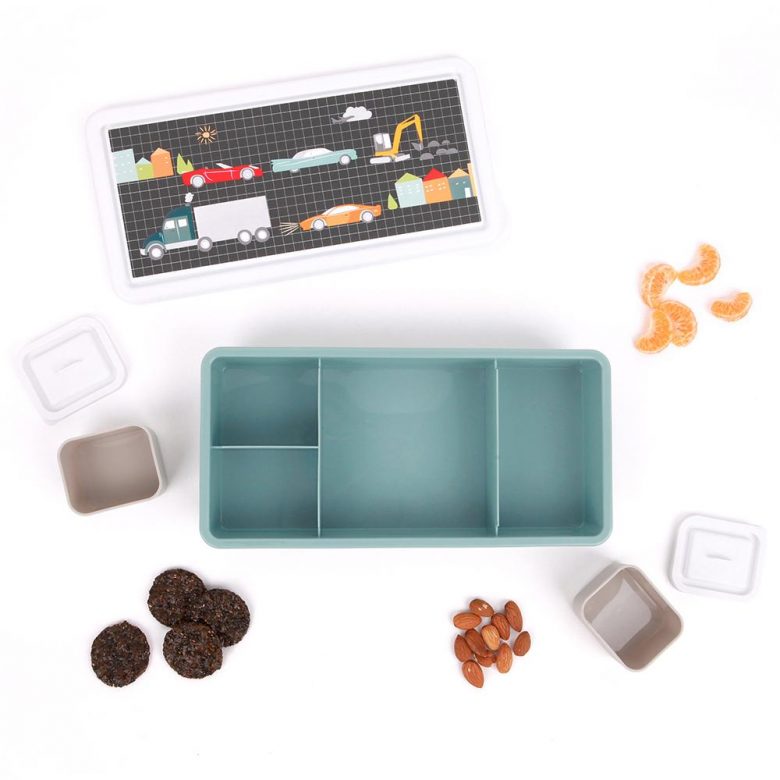 Cars and Trucks Lunch Box
A great lunch box for the kiddies that love fast cars and little racers! This design is perfect for the schoolyard or kindy days, and the different compartments makes it super easy to create a lunch full of home cooked goodies with zero waste.
---

Bento Two Lunch Box – Kitty
The ultimate school lunch box for the kitty cat lovers among us! Ideally sized for children who are new to school, this compact and lightweight Bento is a great introduction to Bento lunch boxes.
---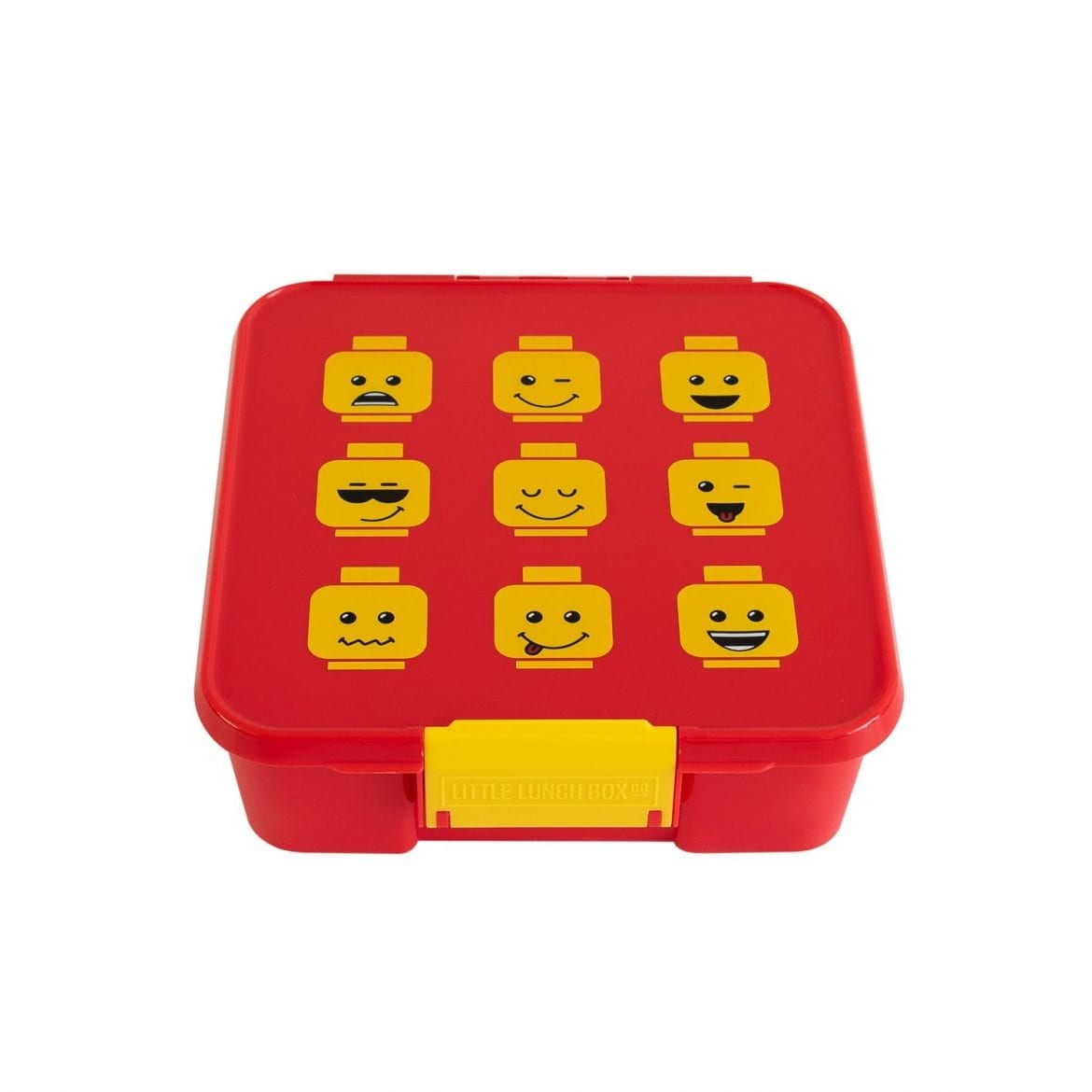 Bento Three Lunch Box – Lego Faces
How cool are these Lego dudes?! This Bento Three lunchbox is the perfect choice for children who prefer sandwiches, salads or wraps but still like some variety. It has no removal parts, making it compact but still capable of holding a large amount of food to help fuel growing bodies. It is even suitable for adults!
---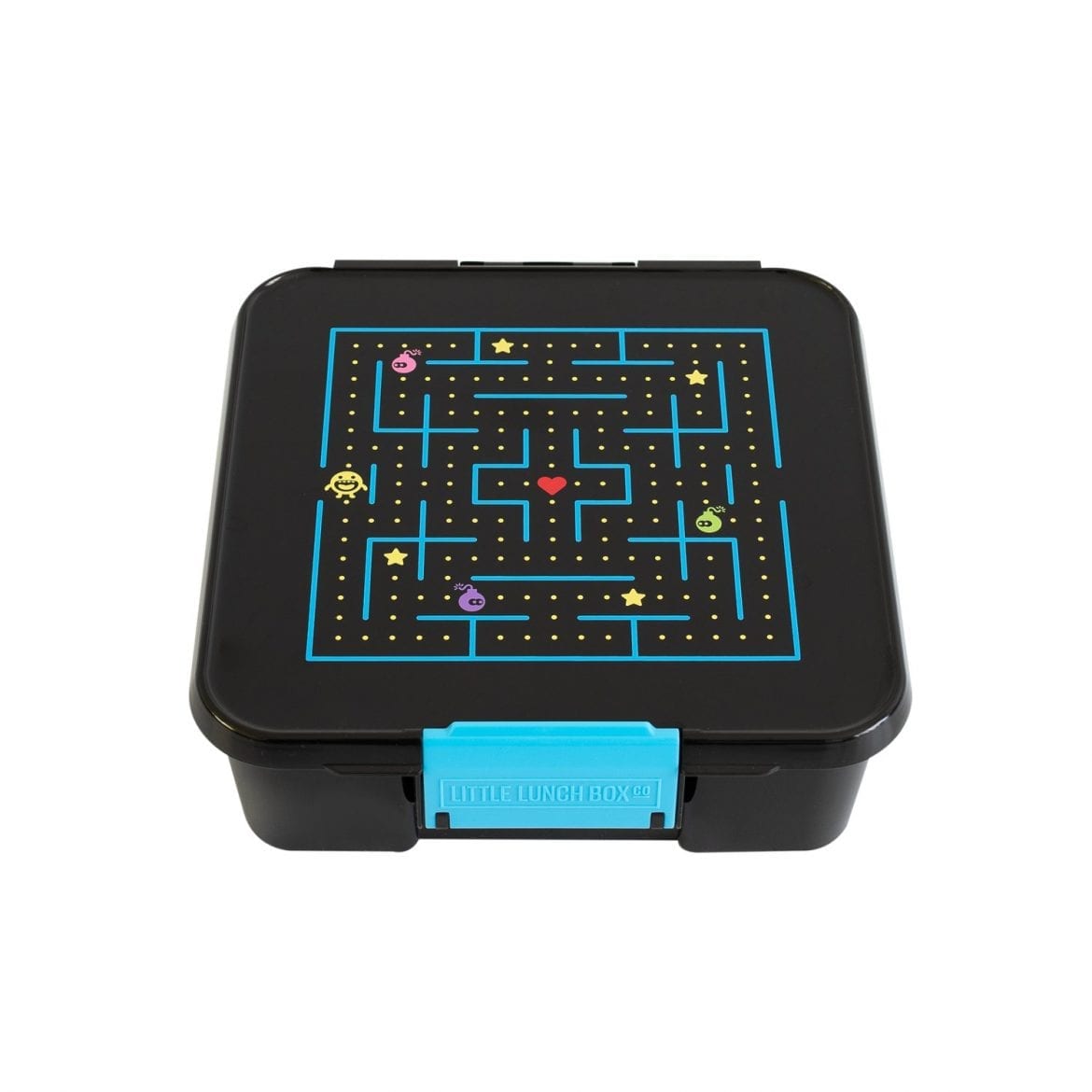 Bento Three Lunch Box – Game On
This lunch box is perfect for the game-loving child! The individually sealed compartments of the Bento Three also means that you can pack a sandwich next to a yoghurt or fruit, with no risk of one spilling on to the other and spoiling your child's school lunch.
---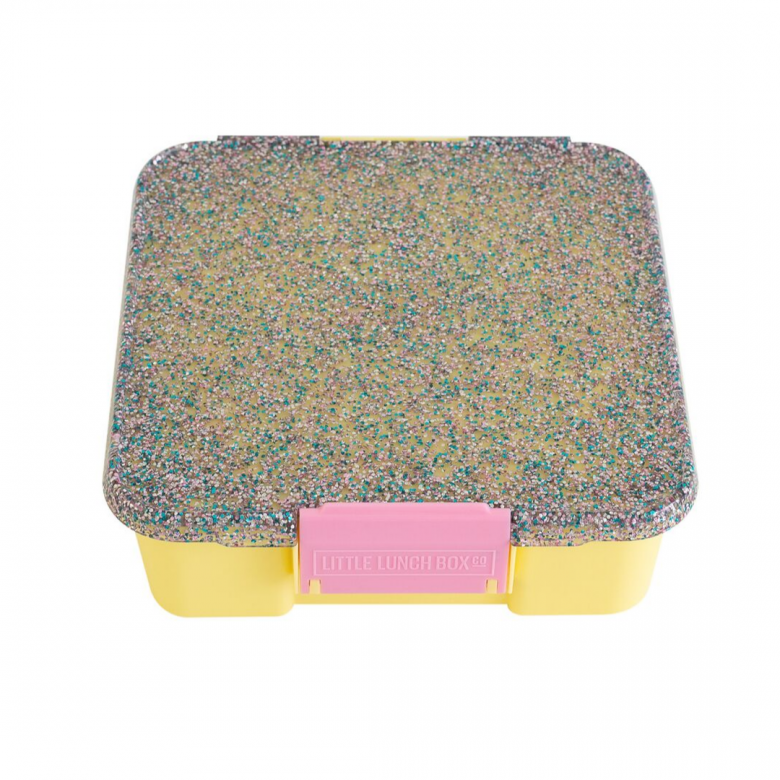 Bento Five Lunch Box – Yellow Glitter
The Bento Five makes organising a balanced lunch box a breeze, and is fabulous for children who prefer variety or who are fussy eaters. It allows you to make endless combinations of nutritious food that can be easily divided up into the different sections.
---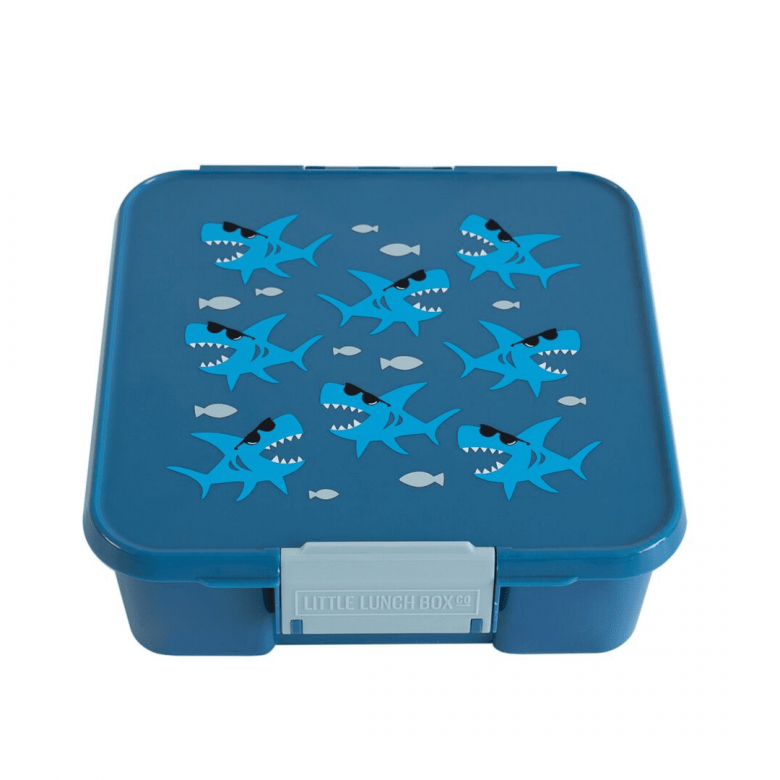 Bento Five Lunch Box – Shark
Take a bite out of this bad boy – the sharks in sunnies are very cool indeed! This Bento Five (apart from being super cool!) makes it easy to pack the five food groups into your child's day, with five different compartments inside.
---

Eco Bento Lunch Box – 2 Compartments
The 2 compartments in this Bento Lunch Box are customisable with the removable divider. It fits a sandwich or wrap cut in half, with plenty of space left over for sides and snacks. This stainless steel design is great for teens who have outgrown the themed lunch boxes.
---
LUNCH BAGS
This is one of those really practical gifts. I like to partner a lunch bag with a lunchbox so that their school lunches stay super cool (temperature-wise and funky-wise too – LOL!)
  FULL RANGE: View our full range of Lunch Bags here. 
---

Mermaid Insulated Lunch Bag + Ice Pack
I love this Mermaid print lunch bag! In addition to the gorgeous pattern, the lunch bag is very practical! It fits most lunchbox sizes, is machine washable, and has a handy front zipped compartment to pop the ice pack.
---

Hexagon Insulated Lunch Bag
This funky design is perfect for teenagers wanting something a little more trendy for school. It's a great size bag that fits most Bento Boxes – and even has some pretty cool matching accessories!
---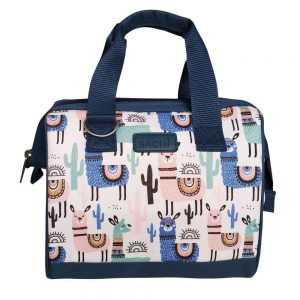 Llama Insulated Lunch Tote
A roomy insulated lunch tote that comes with two practical zipped compartments, a carry handle, and a detachable strap. Apart from being purposeful and practical, this adorable Llama print lunch bag is super cute too!
---

Dinosaur Insulated Lunch Bag + Ice Pack
This lunch bag fits a large number of popular lunchboxes, is easy to wipe down (it's even machine washable!) and includes an ice pack that slips into a separate pocket so there's no condensation inside the bag.
---
DRINK BOTTLES
Christmas is a great time to upgrade the kid's drink bottles to an insulated variety which will keep their water cool all day. This could even be a great practical gift for your partner too.
  FULL RANGE: View our full range of Drink Bottles here. 
---

Mini Smoothie Cup – Purple
Available in a variety of colours, these cute little cups are perfect for your kid's favourite smoothie, milkshake, juice or even water. The fun pops of colour mean you can match them to any personality too!
---
Montiico Drink Bottle – Midnight Glitter
This funky double-wall stainless steel water bottle with stylish bamboo screw lid makes a great addition under the Christmas tree for teenagers who appreciate good-looking accessories in their school bags. Available in a variety of colours.
---

Insulated Drink Bottle – Sage Green
A gorgeous drink bottle for the more mature child who is wanting something stylish and chic that can keep cold drinks cold, and hot drinks hot. The powder-coated finish is lovely and durable too! Available in a variety of colours.
---

Mini Drink Bottles – Variety of Colours
These mini drink bottles are great for kid's school bags! They have a double-walled insulation body to help keep drinks cold, and an easy sip lid. You can fill these little babies with anything from juice to milk or water.
---
MUST-HAVE GOODIES!
There are other items that simply make like easier and a bit more enjoyable. These items – whilst being practical – are still adorable, quirky and a little bit fun.
  VIEW ALL OUR NEW PRODUCTS: We now have over 600 product in our range. 
---

Night Light Diffuser + Free Oil
If your little one likes a night light, these Aroma-Bloom Diffusers are ideal! They come in a variety of colours, can be used with or without the light on, and have the added bonus of creating a gorgeous atmosphere conducive to sleep… plus you get a free oil!
---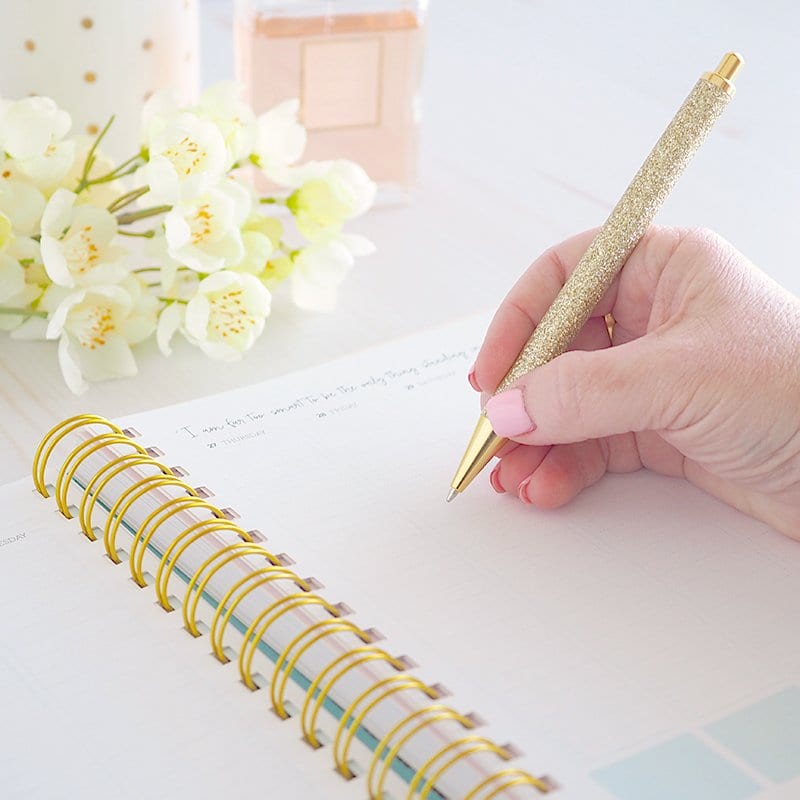 Gold Glitter Pen
What child wouldn't want to do their homework when they can do it with a glittery gold pen?! This is also a great gift idea for teens who enjoy keeping a diary or writing letter to their friends.
---
Pineapple and Flamingo A5 Notepads
These adorable bright notepads are ideal for teens who like to write letters or jot down homework notes (plus they go beautifully with the gold glitter pens!).
---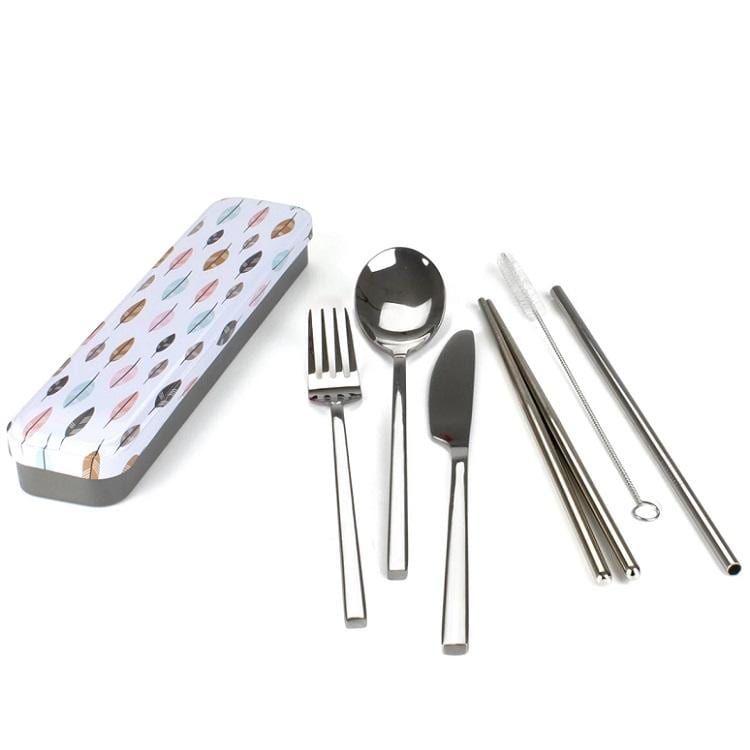 Carry Your Cutlery – Leaves
This adorable cutlery case comes in five really pretty and funky designs, and makes a great gift for kids that like to camp, or older children who enjoy taking salads or meals to school. They are also very environmentally friendly, which is a huge plus!
---

Superhero Sandwich Cutter
What kid wouldn't love to open their school lunchbox to see a batman face sandwich (or a unicorn or mermaid for that matter) staring back at them?! These re-usable cutters are especially great for kids that like their crusts removed, and also double-up as PlayDoh and cookie cutters.
---
What must-have goodies are you gifting your kids this Christmas?