Mothers Day is a few weeks away, Sunday May 8th. For those that don't have time to get to the shops I've put together a great collection of gift ideas that you can order online.  These items would make a great gift for Mum, Nanna, Aunty, the significant person in your life that deserves some love this Mothers Day.
Mothers Day Gift Ideas
FRAME THIS INSTANT DOWNLOADABLE PRINT – Tell mum how much she means to you with these beautiful words. This print is available from my shop, purchase, print and then add to frame within minutes.  Available from my shop.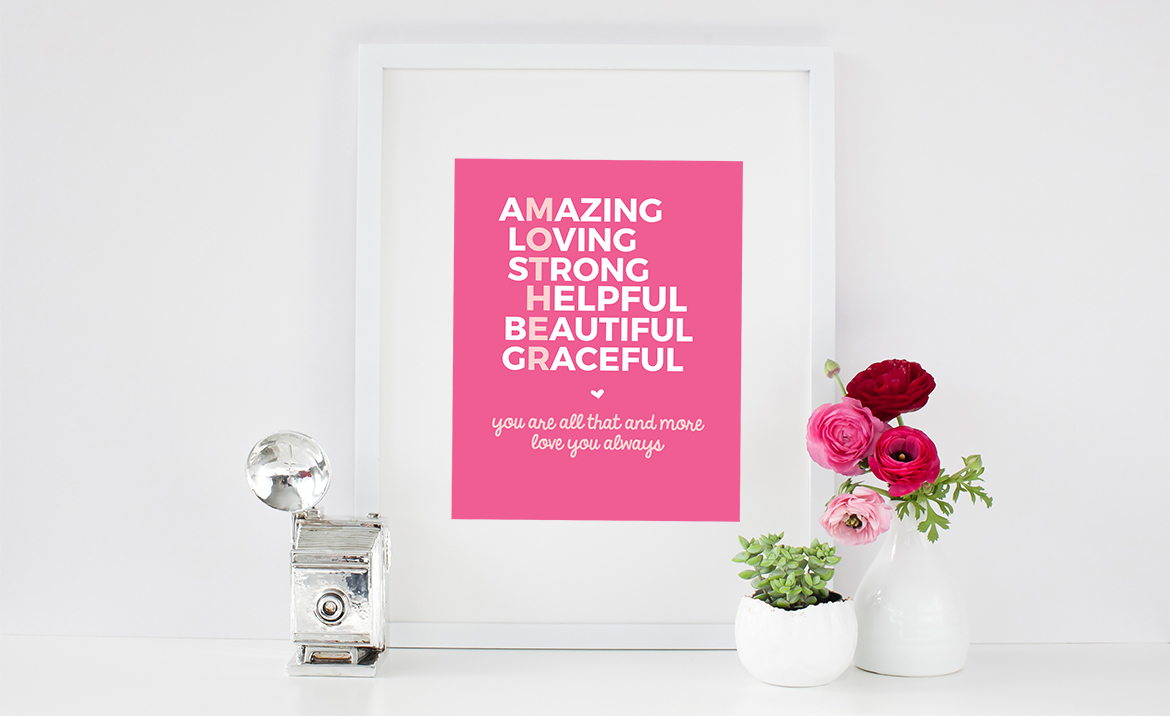 ---
MAGIC BEANS – Magic beans are a beautiful unique gift sure to make your loved ones or colleagues smile. The beans quickly sprout to reveal a special personalised message engraved on the beautiful plant's central bean. They carry laser engraved encouraging messages and symbols on each side.  The complete kits including soil and the magic beans, ready to be gifted to that someone special. All you have to do is open the Magic Bean tin, add soil to the tin, plant your beans, add a little water, make your wish and watch your possibilities grow, beans will eventually produce a gorgeous flower as per right image.  Available online here.

---
KEEPSAKE LETTERS – Letter to Your Child from Baby to Twelve. A beautiful gift for expectant parents, a stationery set with the purpose of writing a simple, single letter to your child each and every year, for their first 12 years.  Available online here.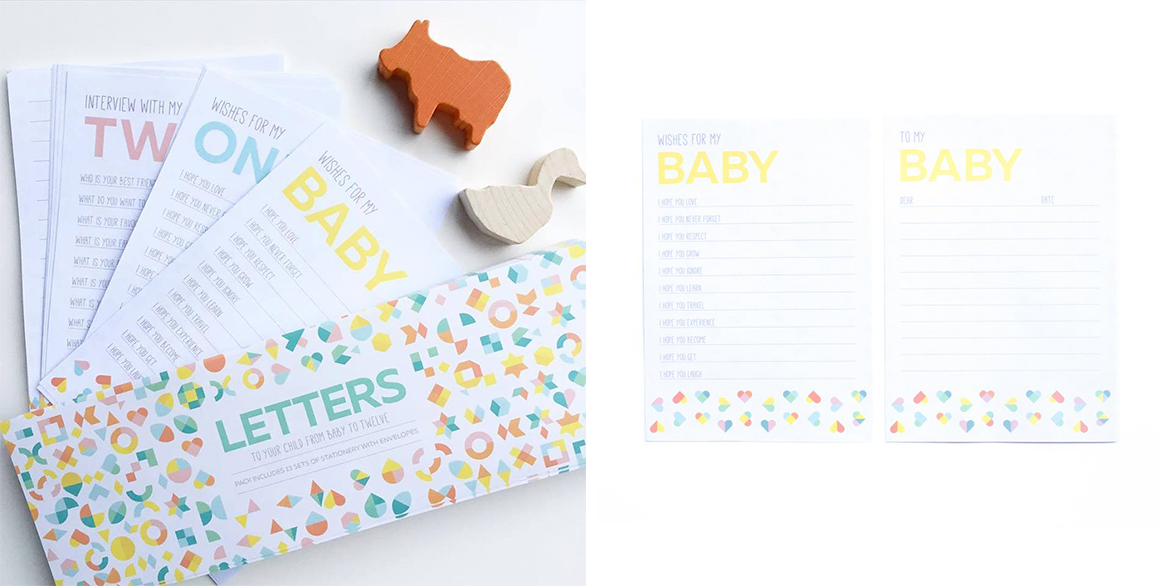 ---
PERSONALISED FAVOURITE PEOPLE PRINT – This is a beautiful gift to give to any Grandmother on Mothers Day or as a Birthday or Christmas gift. This print can be personalised to add grandma's unique name ie. Nanny, Nonna, Granny etc. Something pretty for the wall and also a great reminder of birth dates for them.  Available in The Organised Housewife shop. Various different colours available.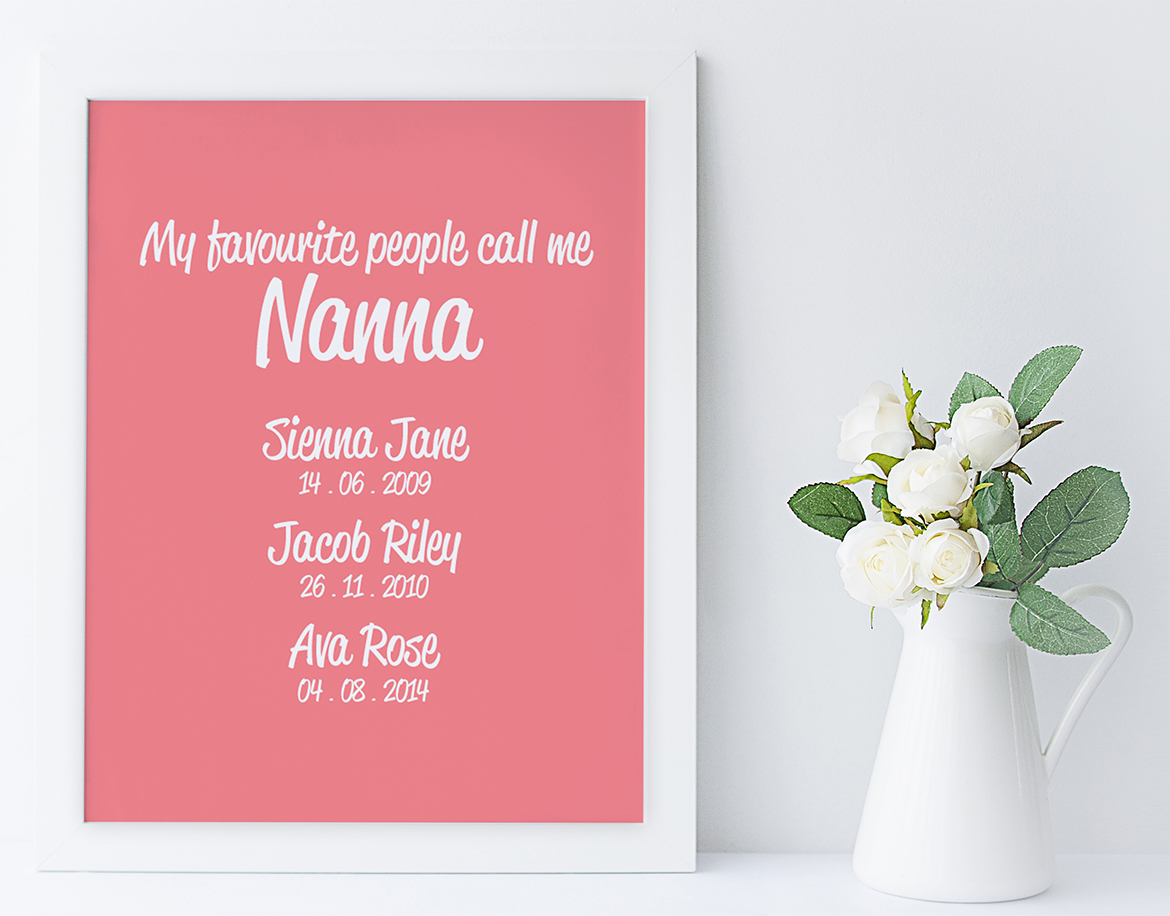 ---
SUPER COMFY SHOES – These would have to be one of my favourite go to shoes (these are all my shoes below).  They are an all-day, versatile and lightweight shoe. Sweetly detailed with a basket weave pattern, these flats are a must have for every girl and global traveller that can take you from work to the beach to the park to the shops and then out to dinner. Evoking a fashion forward approach to comfort and versatility, Mox shoes are soft, fully submersible, easy drying, and look awesome!  Available in a huge range of colours here.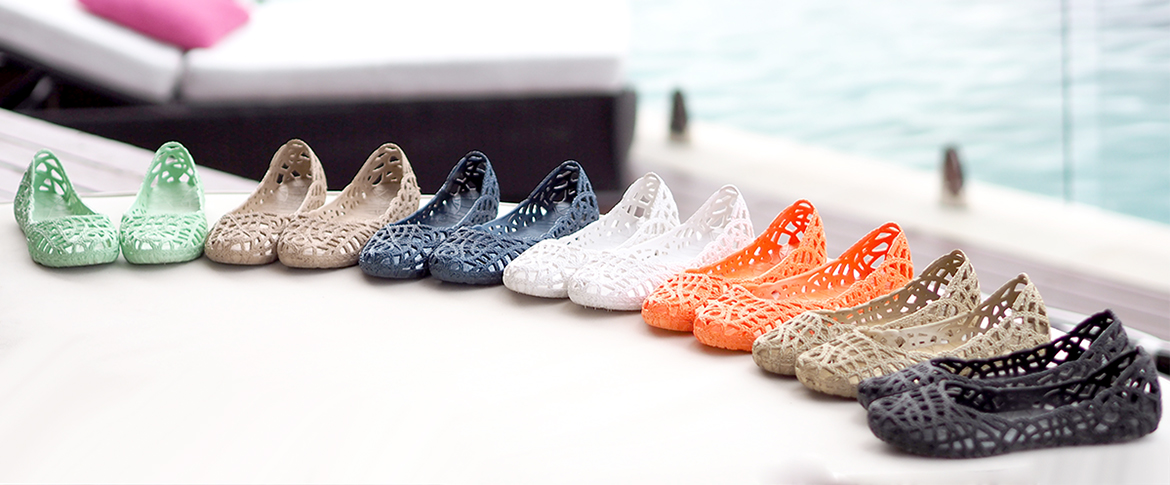 ---
PERSONALISED NECKLACE – this is a really sweet gift idea, personalised sterling silver necklaces with chain, some varieties include a charm.  Available online here.

---
WHOLEFOOD SIMPLY COOKBOOK – This cookbook is full of quick, easy and delicious sweets, snacks and treats perfect for anyone who is embracing clean eating, living on a restricted diet or who simply enjoys divine food. Wholefood Simply have a great range of cookbooks, from cakes to slices there is something for everyone!  No longer available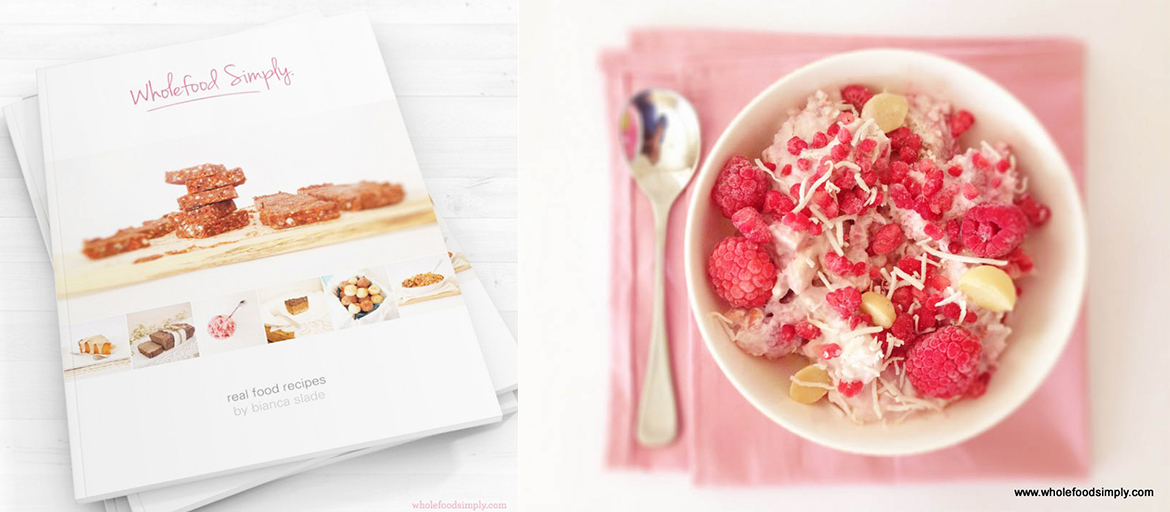 ---
SUCCESSFUL MOTHERS DAY PRINTS – A sweet quote to help her know she is doing a fabulous job as a mum! "Successful mothers are not the ones that have never struggled, they are the ones that never give up, despite the struggles – Sharon Jaynes. Available from my shop as an instant download, so you can purchase, print and frame within minutes! Available from my shop.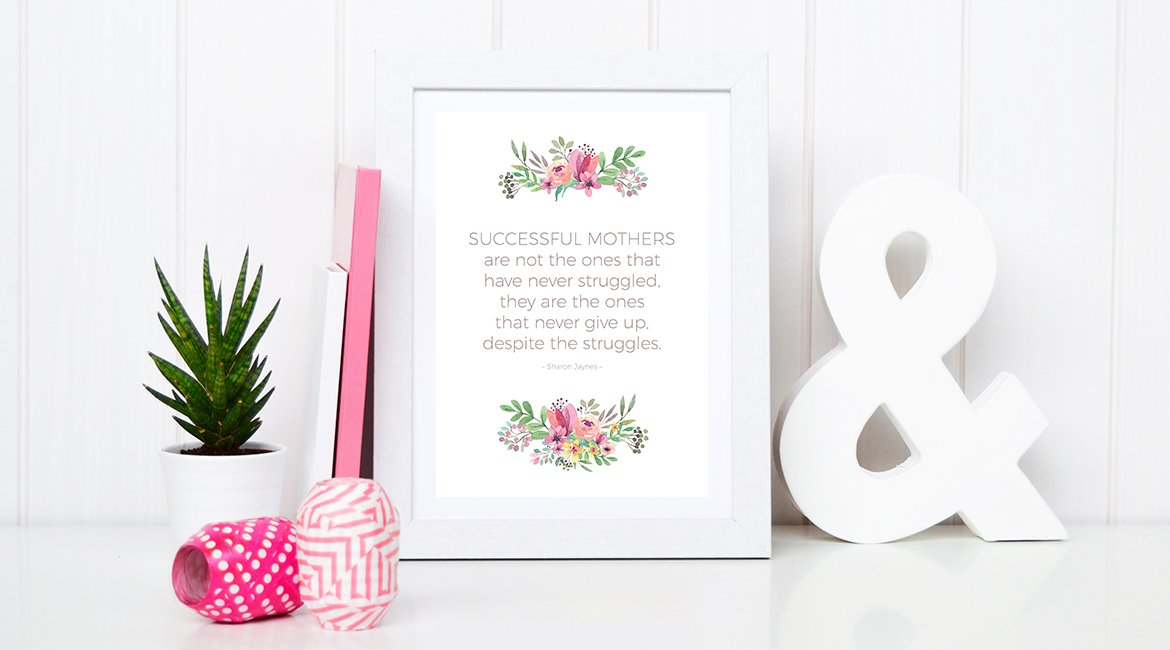 ---
PERSONALISED ENAMEL –  Classic and chic Personalised Enamel Mugs are the perfect mug to suit any beverage (hot or cold).  Great for both indoor and outdoor use and made from a high-quality steel and coated in bright white enamel with a classic blue trim around the lip. Available online here.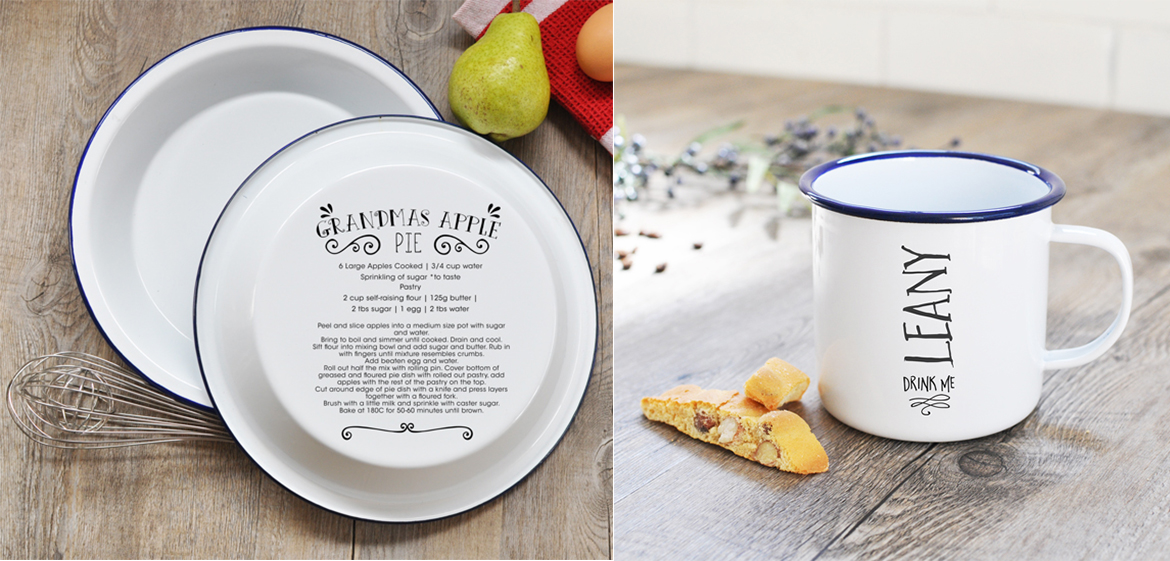 ---
BOOKS FOR MUM – Much-loved actor and radio host Kate Ritchie's first book is a beautiful tribute to the joy and anticipation of expecting a child, a heartwarming story to share with the children in your family. Or, from the bestselling Super Green Smoothies team come 160 easy delicious recipes to make you feel lean, fab, fast in the new book The Good Life. Available online: I just couldn't wait to meet you, The Good Life or find more great book mum may enjoy here.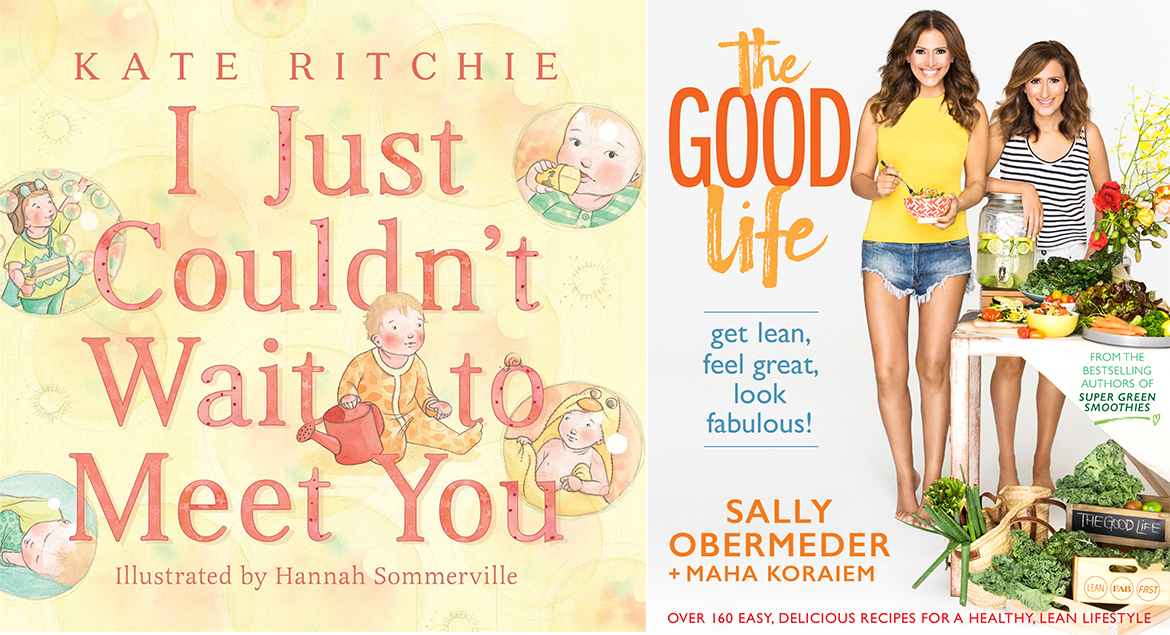 ---
DEHYDRATOR – The Excalibur 5 Tray Food Dehydrator dries fruit, vegetables, snacks and other wholesome raw living foods quickly and easily, while preserving all their nutrients and enzymes. Conveniently equipped with a timer, it will deliver reliable performance and delicious results again and again! No longer available.


---
FOR THE COLOURING ENTHUSIAST – This amazing creative box is jam packed full of wonderful items to inspire creativity and hours of fun and currently in the adult colouring craze! Available online here. Available online: Box of Colours, Colouring Books and more gift ideas for mum.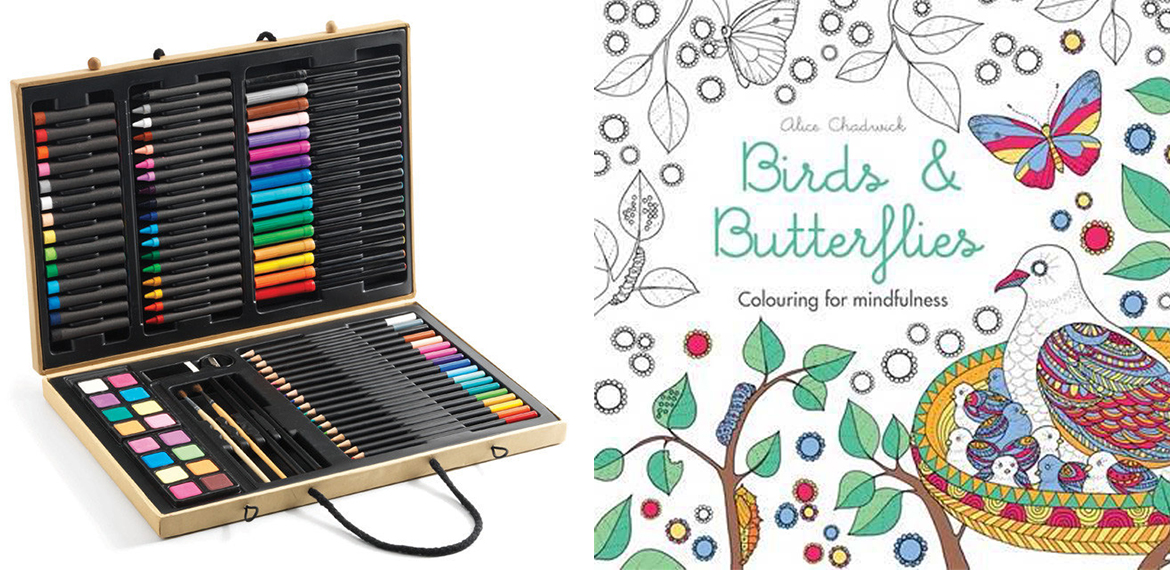 What gift do you like to give at Mothers Day?
Tomorrow I'll share some really super cute homemade Mothers Day gift ideas that the kids will have loads of fun creating!