My kids love Halloween, they are planning on going trick-or-treating with their friends and are already planning their costumes. Although I'm not the biggest fan of Halloween, it's a fun time for all the kids in the neighbourhood.  I am really wary about my kids receiving unwrapped lollies such snakes or strawberries n cream. Being from strangers, I shudder at the thought of them being touched by dirty and/or germy hands and then going into the mouths of our babes. I just don't like the idea of it (self confessed germaphobe)! We've created some fun and spooky Halloween Bag Toppers for Treats and Lollies, which can help with this worry.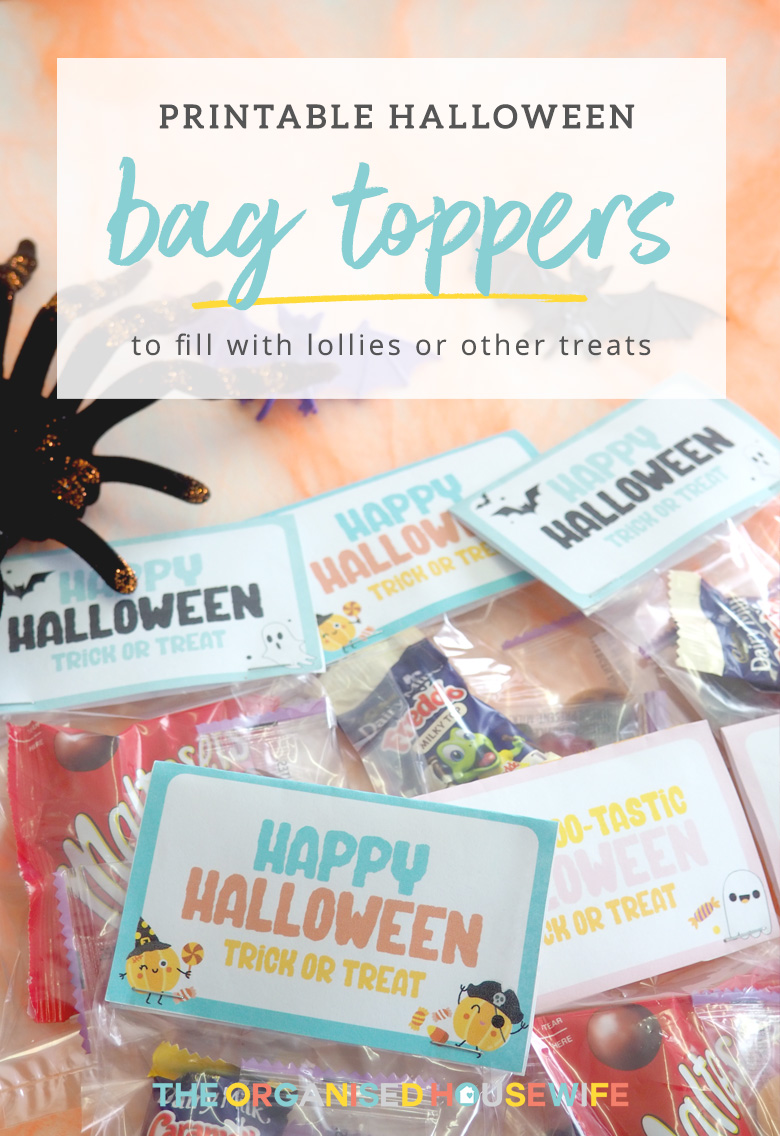 Using these Halloween bag toppers to make treat bags allows you to portion the bags so every child gets the same amount of lollies and won't overindulge.
  I used Woolworths Plastic Gift Bags to accompany the Halloween bag toppers.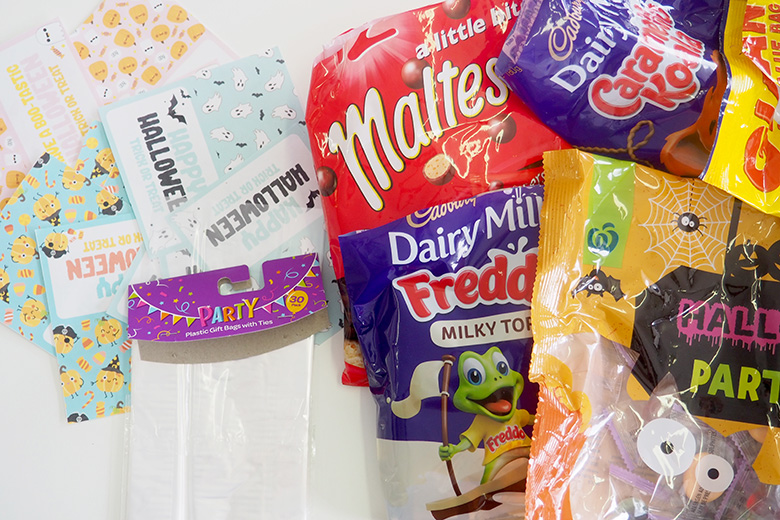 I have 3 different designs of Printable Halloween Bag Toppers available, each with a design on the front and back.  You can instantly download your desired design and print as many as you need.
  These printable Halloween Bag Toppers are available in my shop as an instant download so you can start filling bags up with lollies straight away!!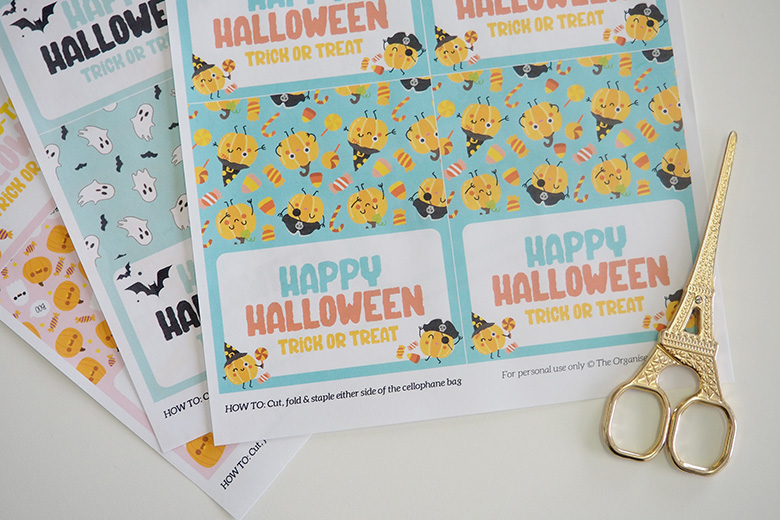 I make similar treat bags at Christmas time for the kids to give their friends at school. But these are also perfect to have on hand in the evening to hand out to the trick or treaters. For children that you know you could fill the bags up with liquorice, marshmallows, popcorn, Maltesers or lolly snacks.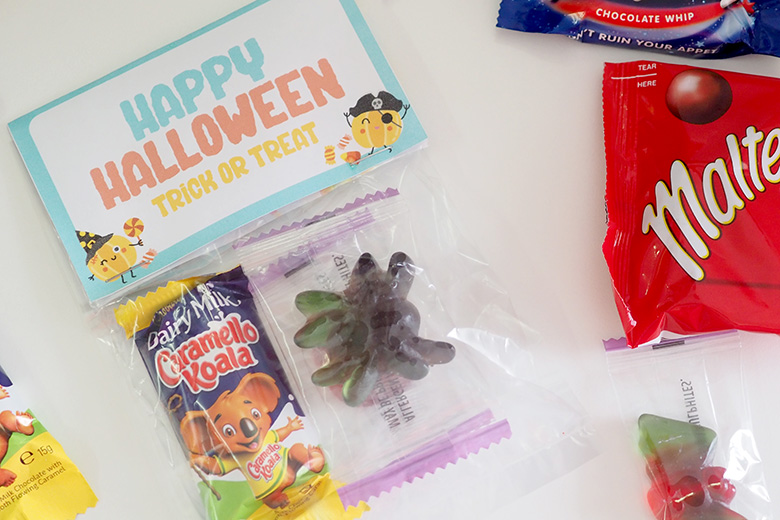 I'll be adding wrapped lollies and chocolates for the neighbourhood kids.  Sure I could probably just hand them a Freddo Frog, but this is fun little gift!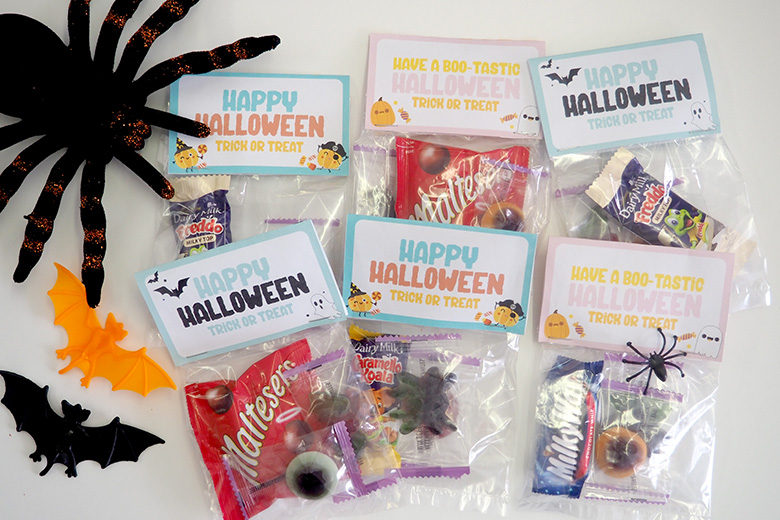 Then when you run out of lollies you can put this sign on your front door so you're having to answer the door and apologise that you don't have any more lollies.  Or…. if you don't want to participate in Halloween put the sign on your door from early afternoon to avoid knockers.
  This 'sorry we have no more lollies' sign is available as an instant download from my shop here.