All the Halloween costume, food, and decoration ideas you'll need to ensure a super spooky and scary day of trick or treating with your kids + my Halloween printables!
I love Halloween – I mean who doesn't love dressing up with the kids and eating lollies?! – and this year I have you covered for all your scary, clever and creative Halloween needs! Whether you like to dress up, make spooky treats, decorate the home or prepare treat bags for the neighbourhood kids, this list of creative Halloween ideas is sure to inspire you.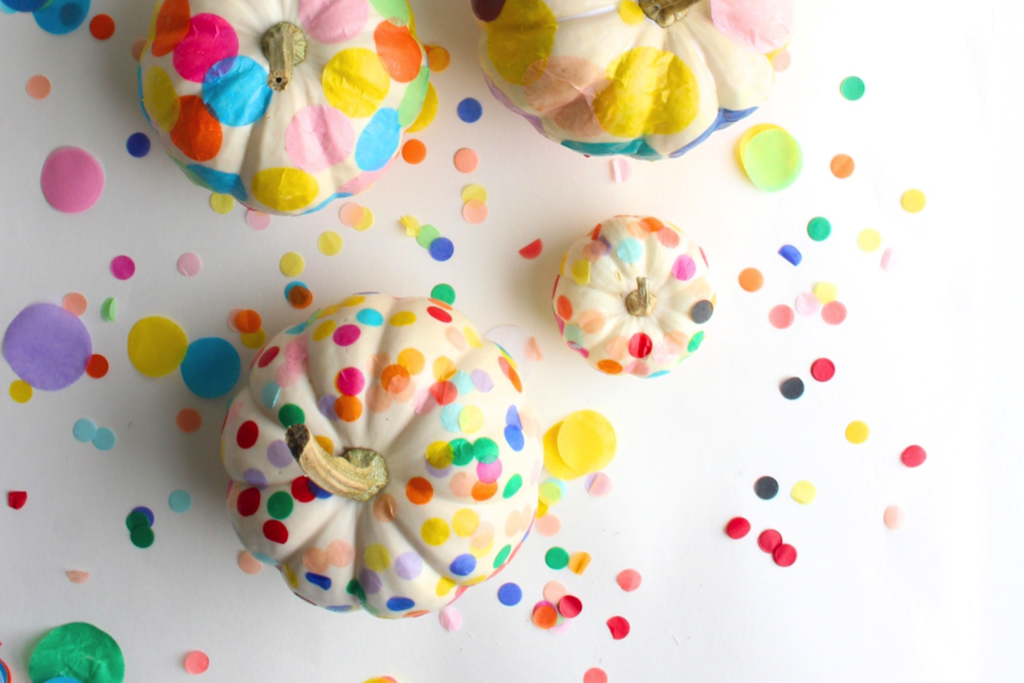 Check out these Halloween costume ideas, food ideas (including spooky lunch box treats for kids!), printable Halloween bag toppers, and even simple (yet super scary) decoration ideas that the kids can help you make.
Halloween Costume Ideas
A fun costume that's perfect for parents and kids who both like to get in on the Halloween dress-ups.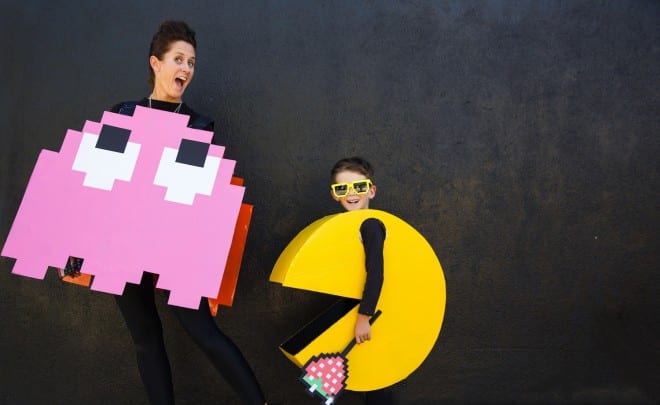 Image source: The Effortless Chic
Love this Cookie Monster costume! A fleece blanket, some pipe cleaners and a couple of googly eyes and you're ready to rock and roll… or should I say trick or treat?!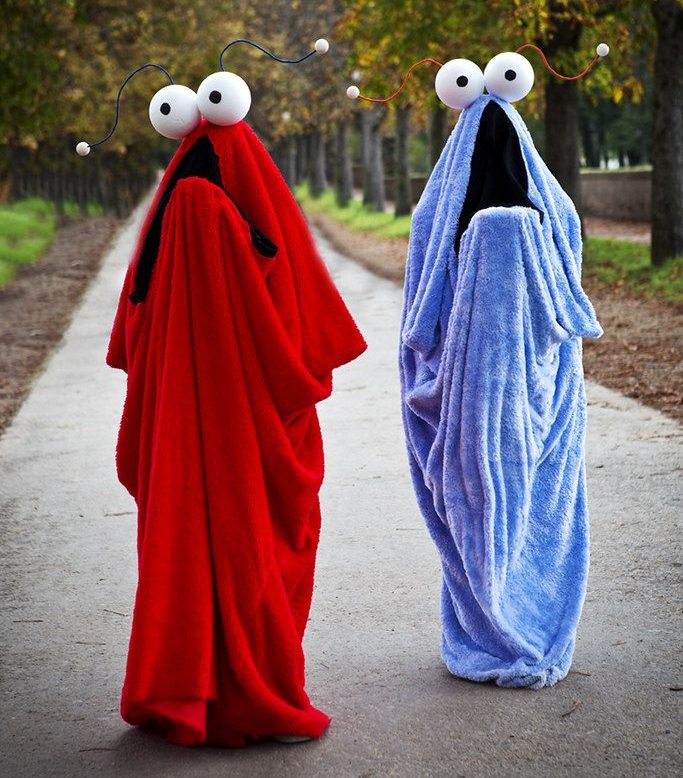 Image source: Flickr
This spider hairdo is so simple, yet so effective!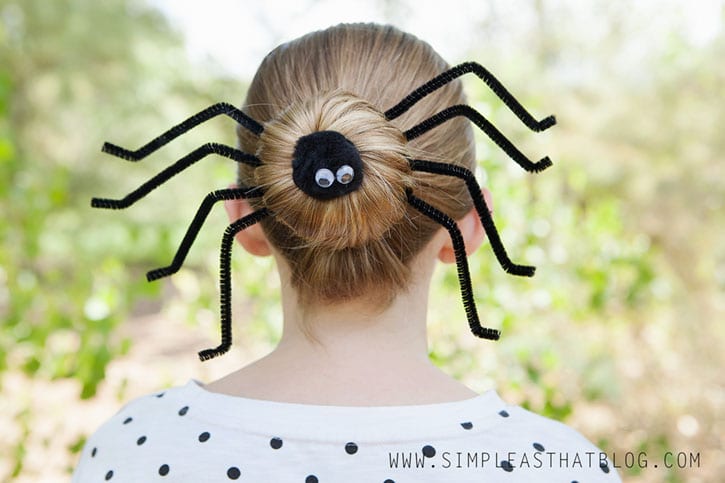 Image source: Simple As That
Here comes the bride (eek!).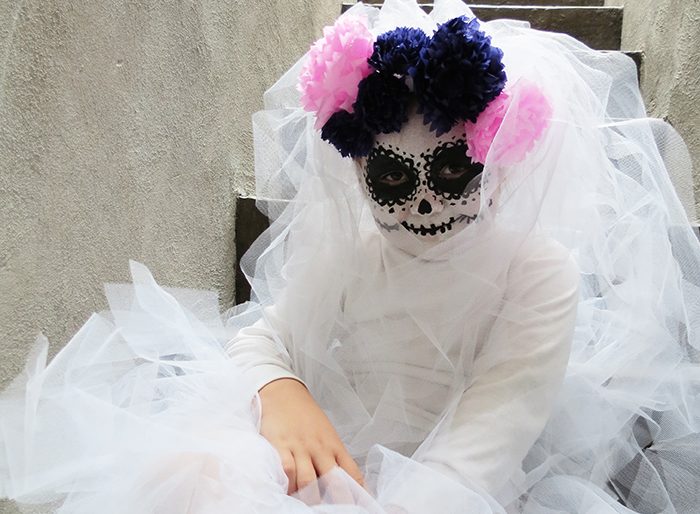 Image source: Ohoh Deco
I love that this adorable costume requires no sewing! Winning!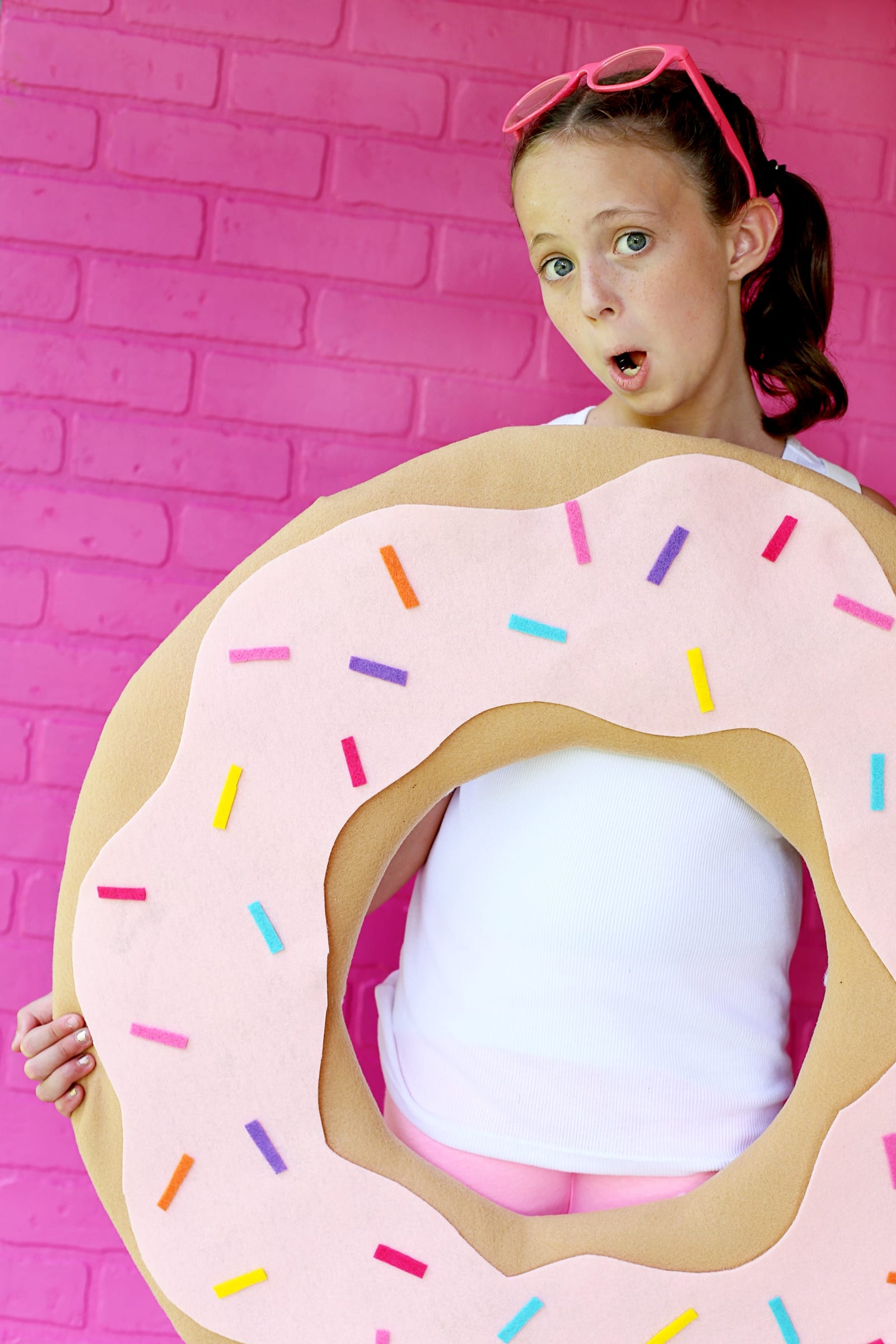 Image source: I Love To Create
This one is enough to make your skin crawl…

Image source: A Girl And A Glue Gun
For parents wanting to buy a ready-made (and adorable!) Halloween outfit, check out this Little Red Riding costume.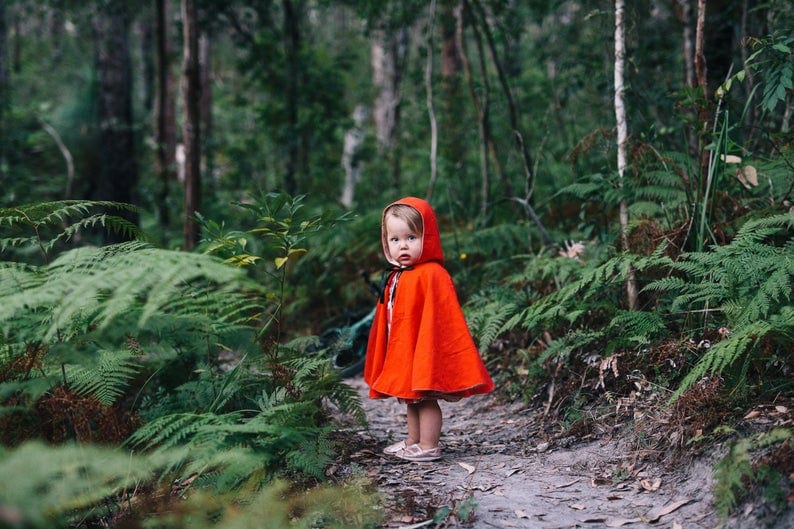 Image source: Imagine That KMB
Why go looking for treats on Halloween, when you can be the treats?!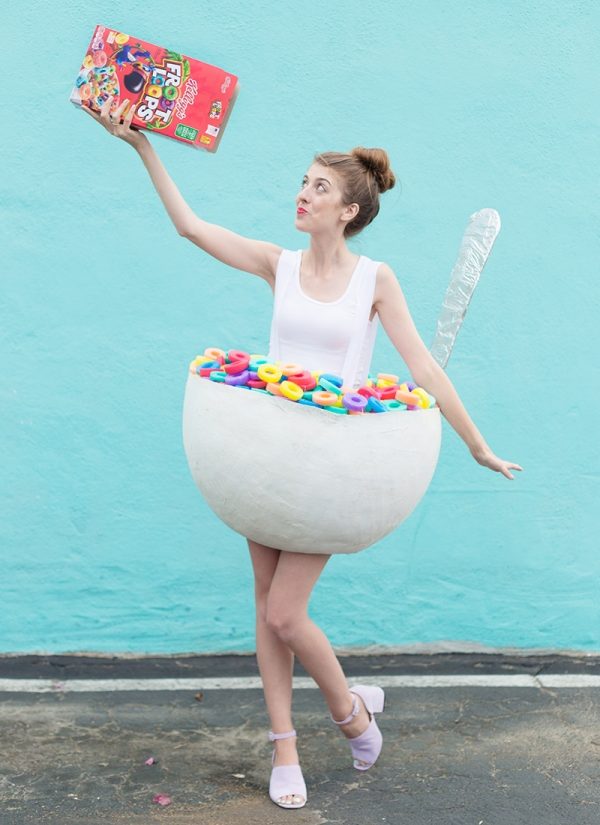 Image source: The Unlikely Hostess
Check out HEAPS more Halloween Costume Ideas here and you can find more here too!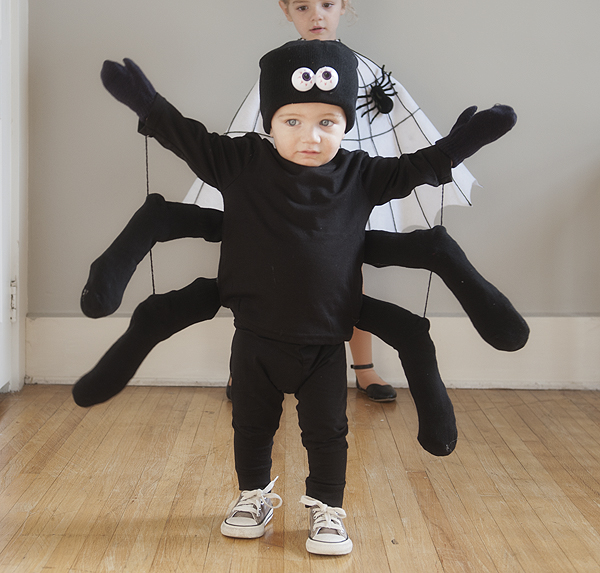 Image source: Pretty Plain Janes
Halloween Food Ideas
A miniature vine of pumpkin patch cake treats that the kids will love at Halloween time.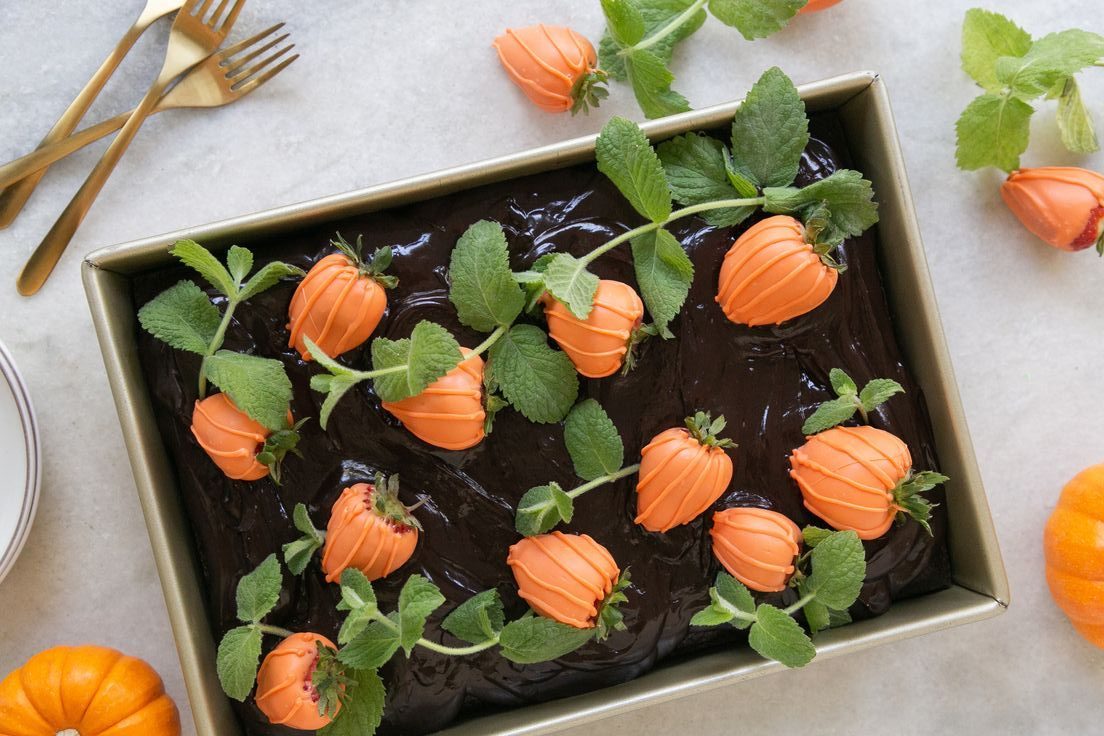 Image source: Chocolate Pumpkin Patch Cake
Such a simple Halloween pretzel treat to make with the kids! Which one is your favourite? I think I like the googly eye one.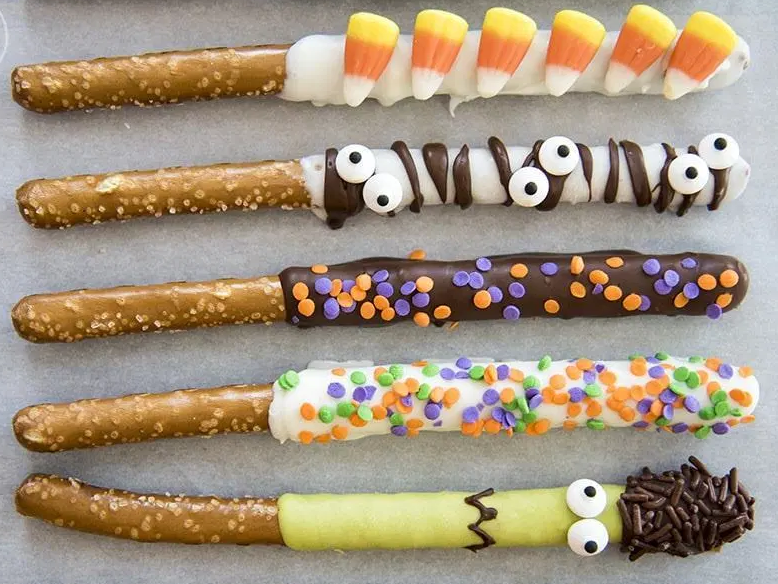 Image source: Like Mother Like Daughter
These little ghost cookies with a mix of happy and scary faces make for the perfect trick or treat snack.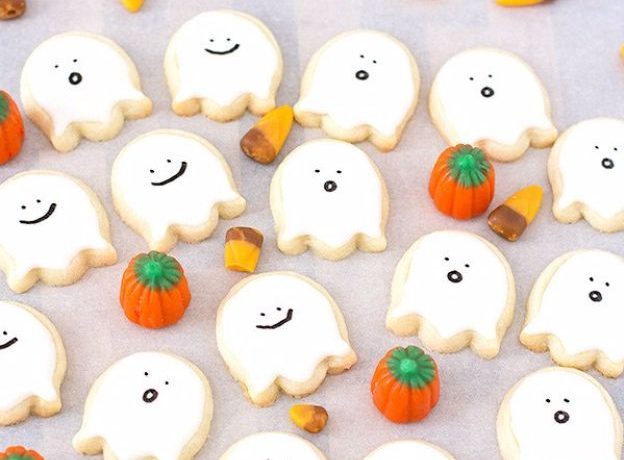 Image source: Sarah's Bake Studio
If you're planning on entertaining over Halloween, this spider bread dip bowl would make a fabulous snack idea to feed all the hungry ghosts and gremlins.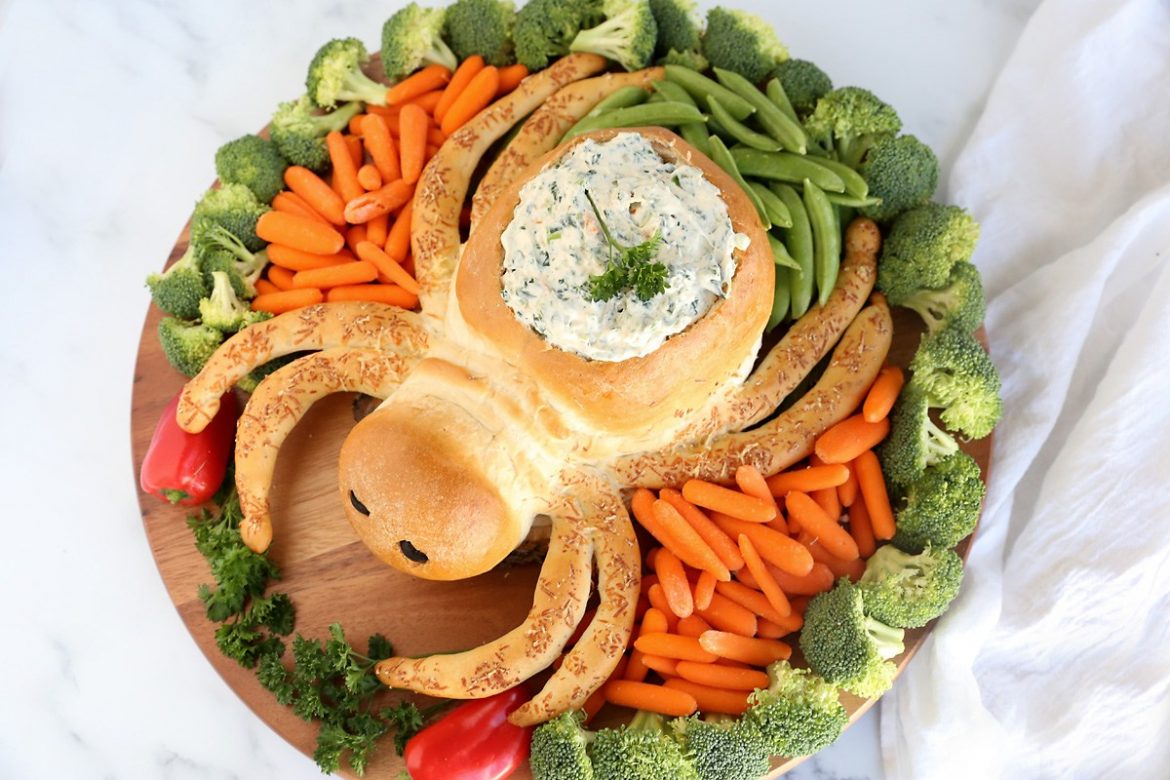 Image source: It's Always Autumn
Love these adorable mummies made from apple sauce sachets.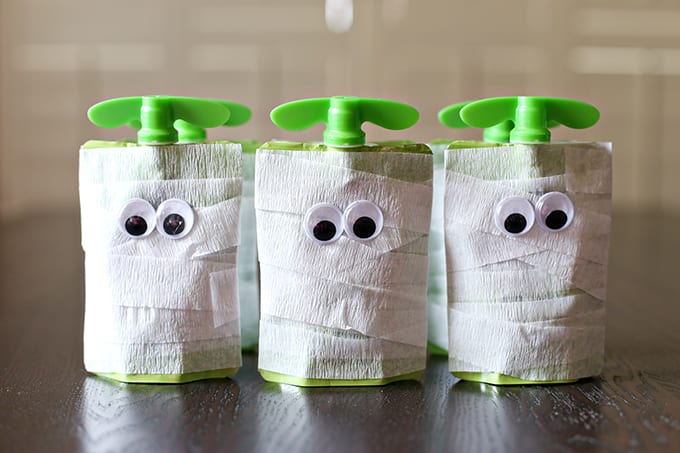 Image source: See Vanessa Craft
Chocolate covered strawberries… um, yes please!

Image source: Pinterest
Start the day off with a good scare! This spooky grilled cheese toastie looks super yummy.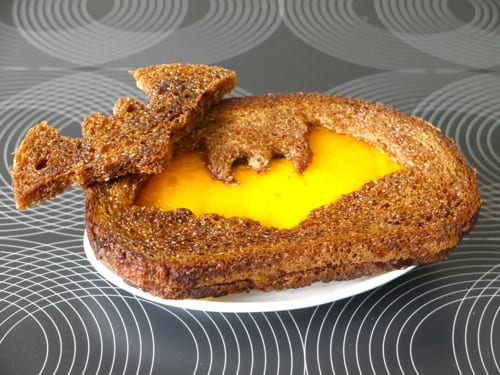 Image source: Weelicious
Adorable witches hat cupcakes made with extra cupcake patties – genius!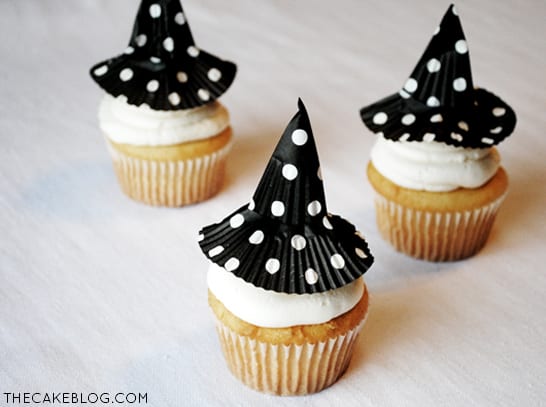 Image source: The Cake Blog
Make sure you get some nutritional snacks in this Halloween with these cute fruit ideas.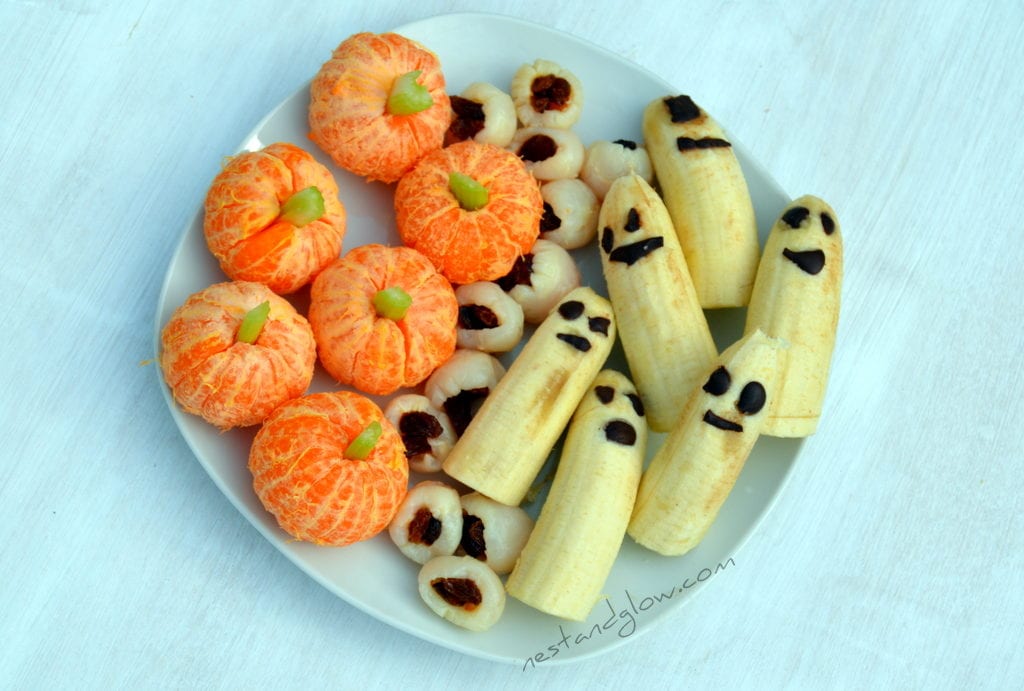 Image source: Nest and Glow
These Frankenstein Twinkies are so cool! If you can't get your hands on any twinkies, you could use brownie slices instead.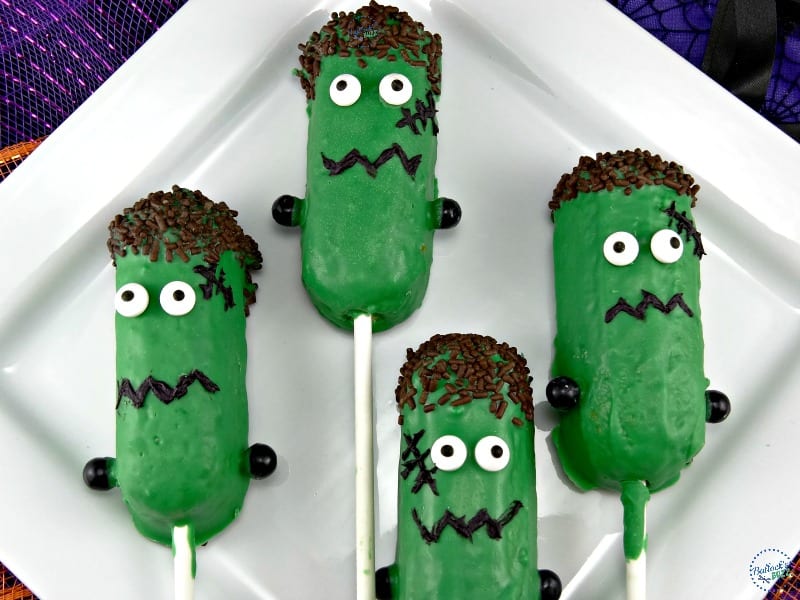 Image source: Bullocks Buzz
Make funky little Halloween lollie bags with these printable Halloween Bag Toppers.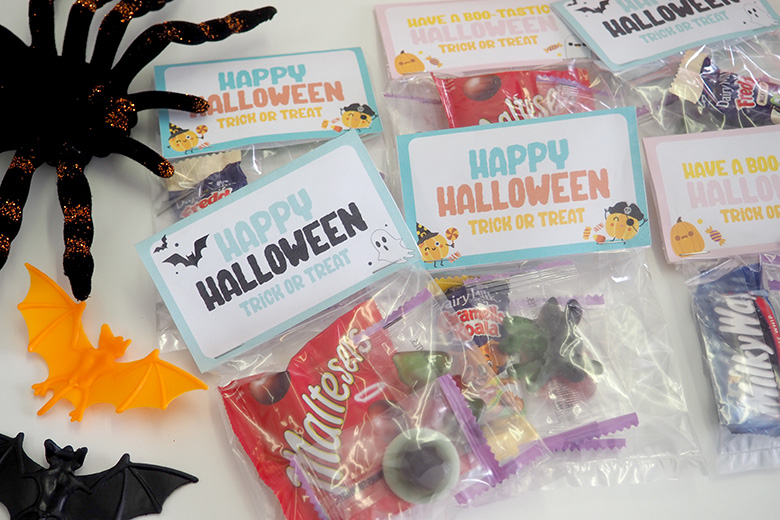 Check out out HEAPS of Easy Halloween Lunchbox Ideas For Kids here.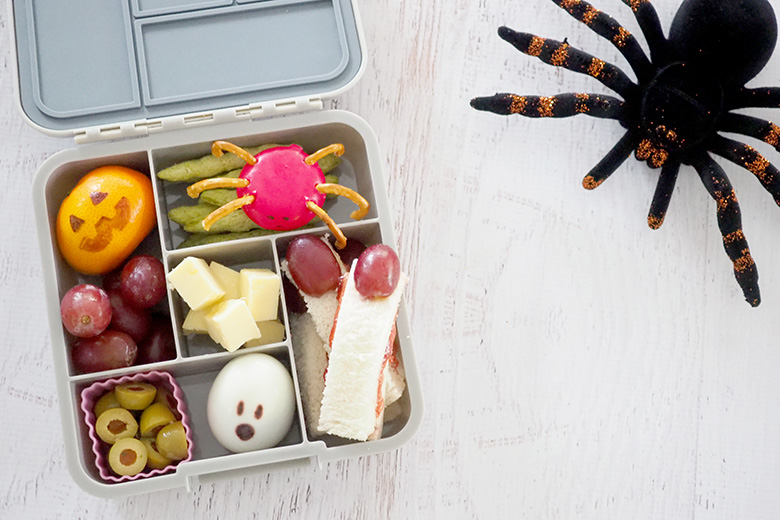 And that's a wrap for the Halloween treats! Hehe. I couldn't not include these wrapped mummy hot dogs with googly eyes. I think these would be just as fun to make as they would be to eat.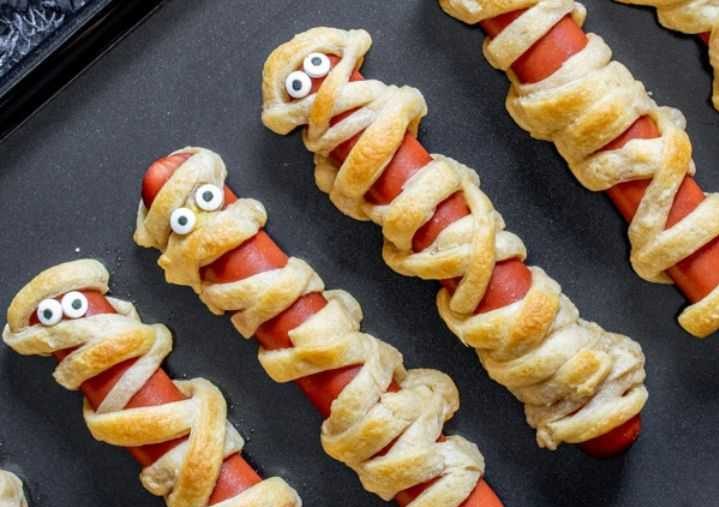 Image source: Home Made Interest
Halloween Decoration Ideas
Confetti pumpkins look like so much fun!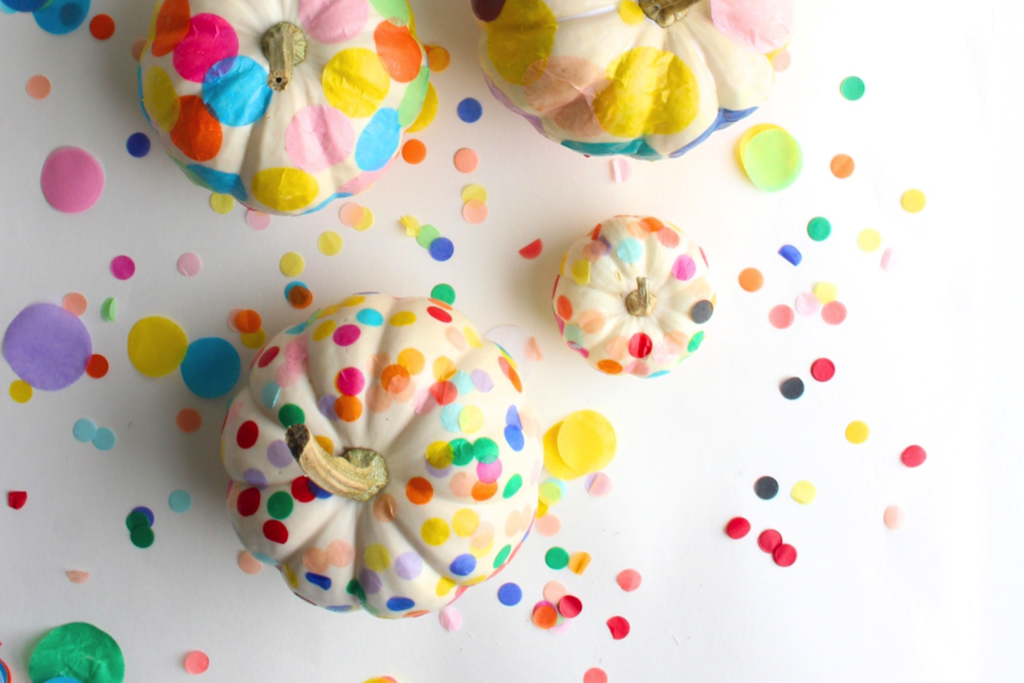 Image source: Cloudy Day Gray
What child wouldn't get a kick out of seeing this on the front lawn when they're trick or treating? A great way to put those old bed sheets to good use if you ask me – lol!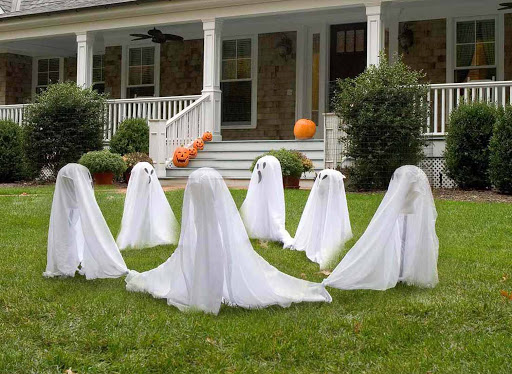 Image source: Everything Halloween
Easy popsicle spider webs that can be made by the kids.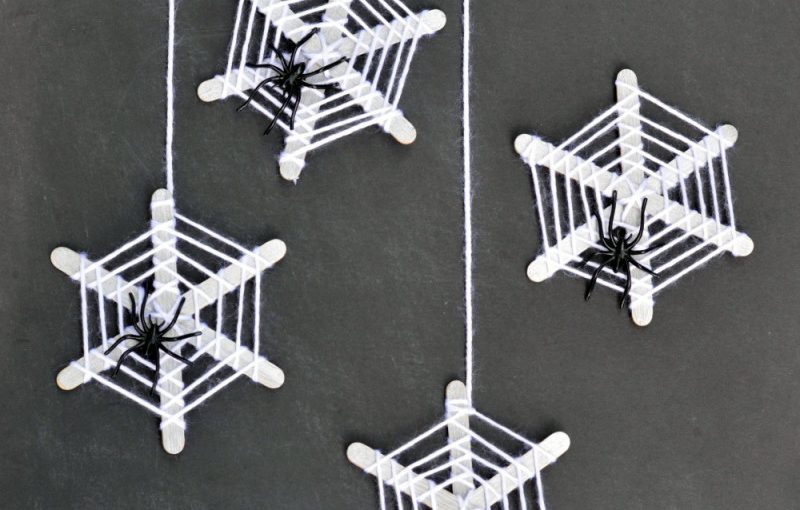 Image source: Crafts Unleashed
Let the trick or treaters grab their own goodies with this adorable lollipop pumpkin idea.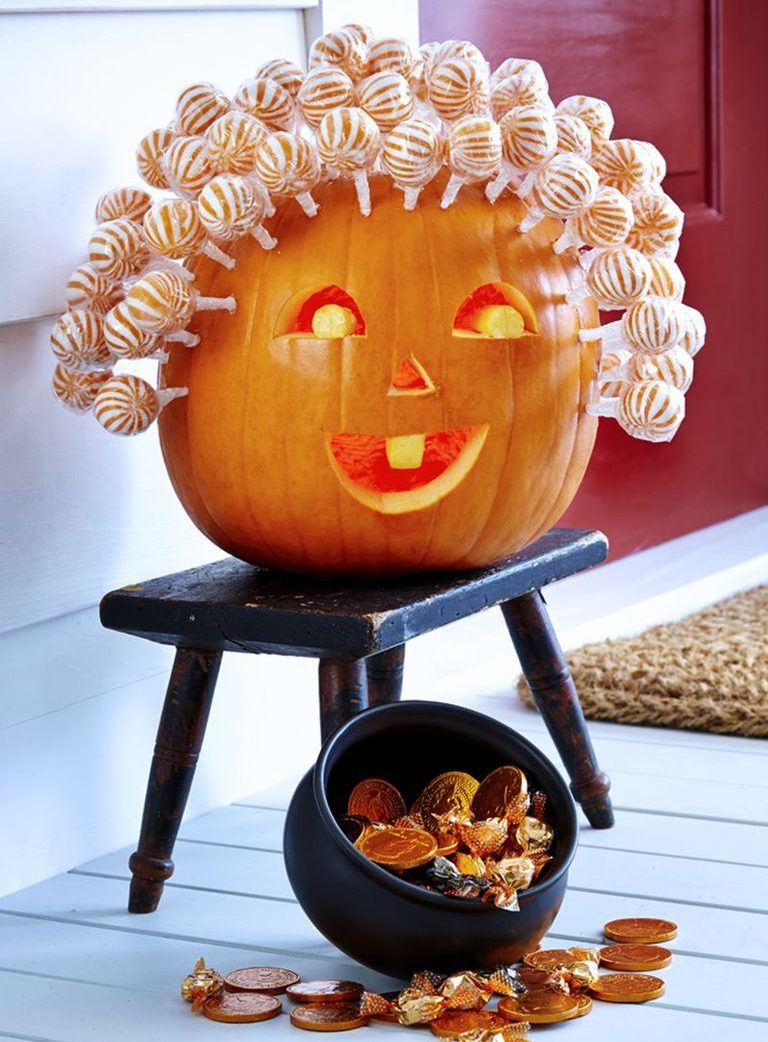 Image source: Woman's Day
There are so many fun ways to make Halloween decorations with balloons!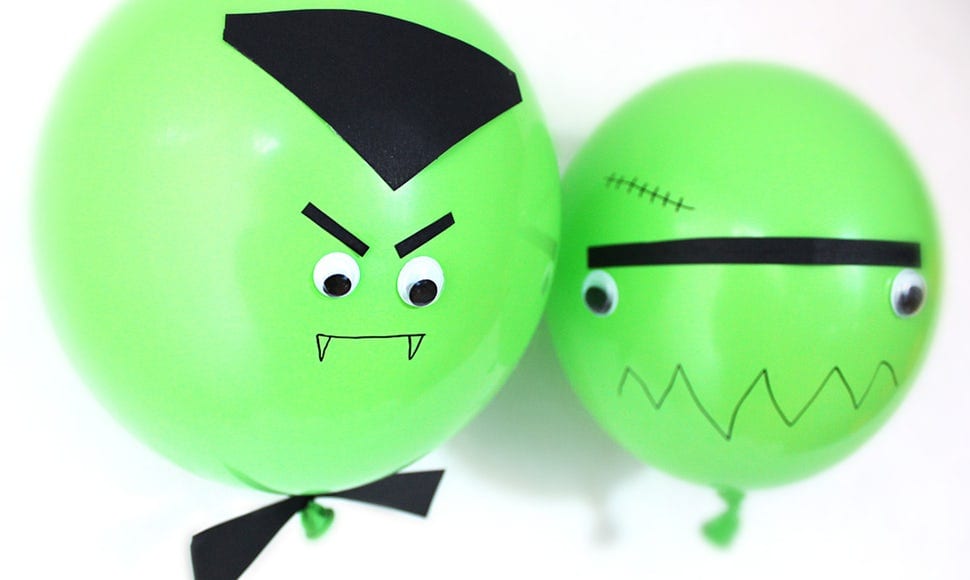 Image source: BabyBjorn
Such a simple kitty cat craft idea for the kids to do.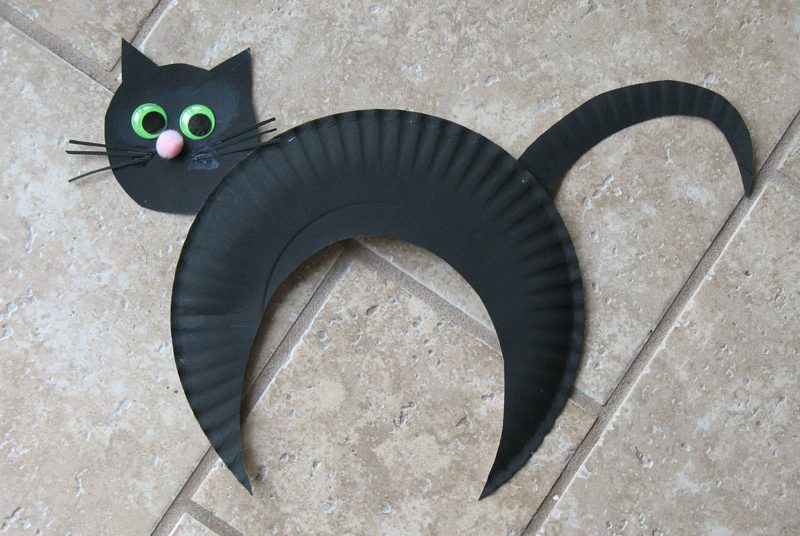 Image source: Kinder Art
Imagine opening the door to this haunt of ghosts (no idea if that's the collective noun for ghosts, but I like it!).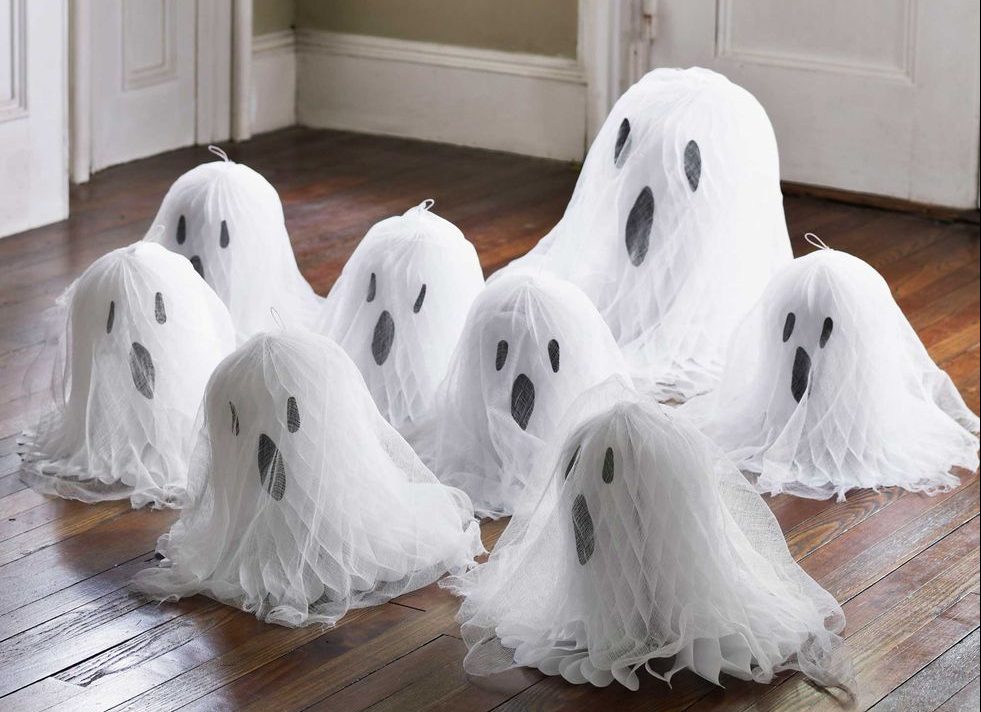 Image source: Country Living
If you run out of lollies early (or simply don't want to participate), let the kids know with my 'Sorry We Are Out Of Lollies' printable.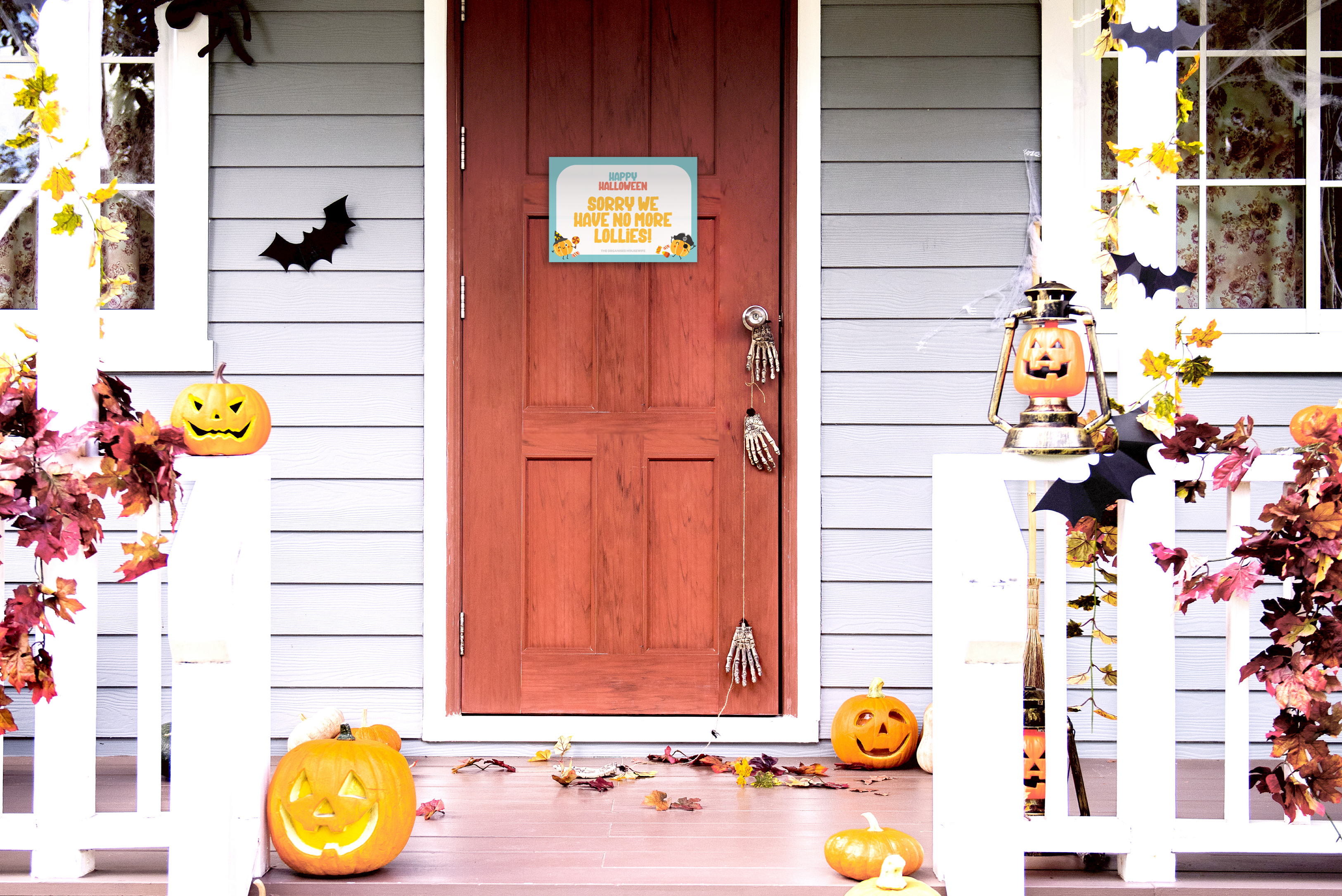 Check out HEAPS more Decorating And Treat Ideas For Halloween here.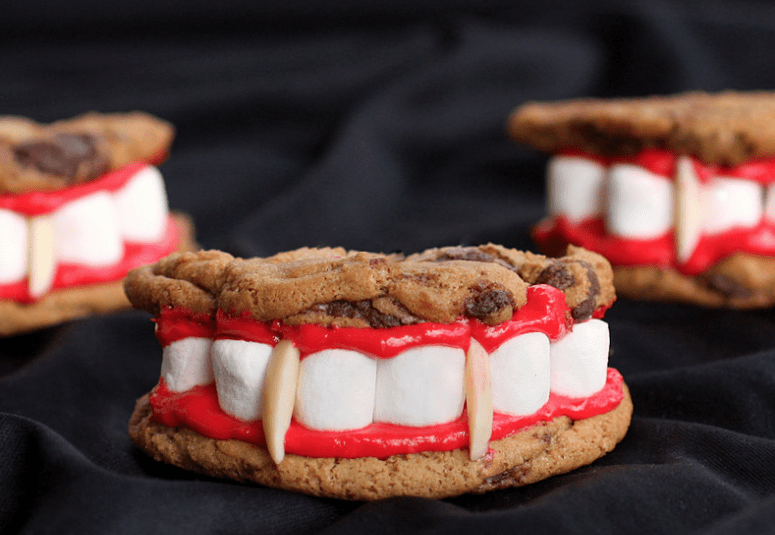 Image source: The Girl Who Ate Everything
My Halloween Printables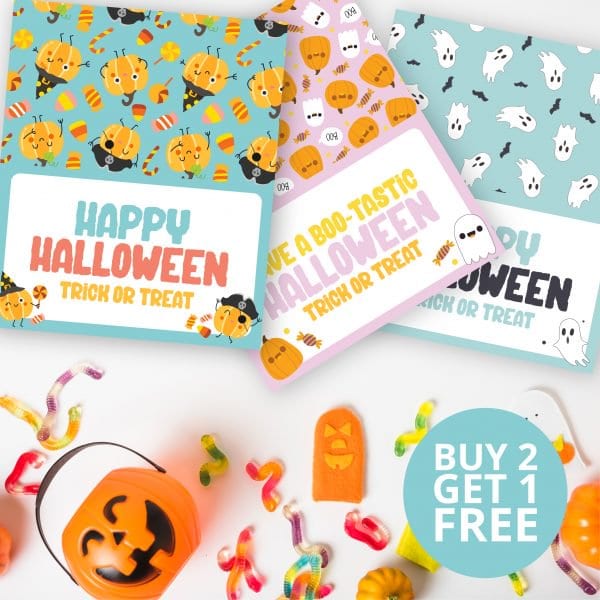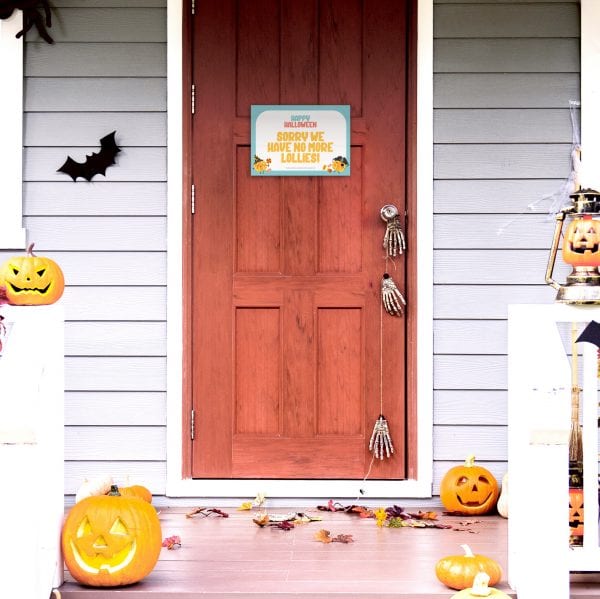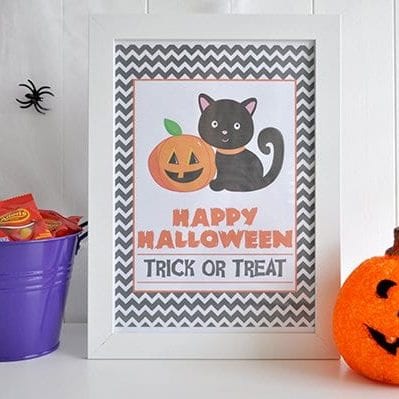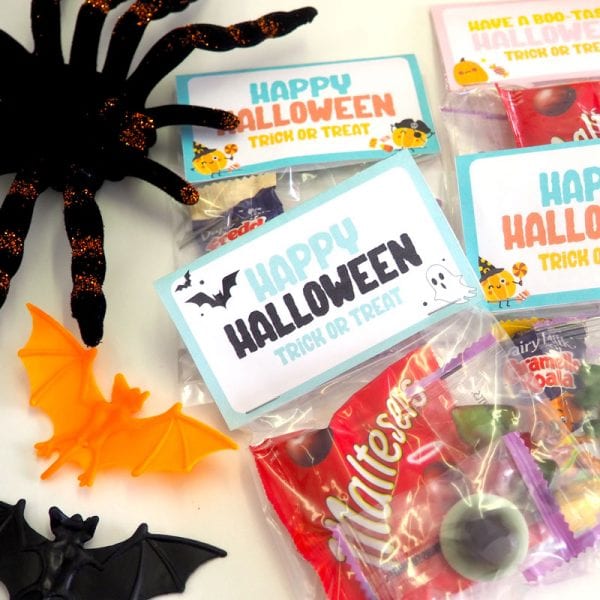 What do your kids love most about Halloween?
---
Pin this image below to Pinterest!