This post is sponsored by Woolworths
Halloween falls on a weekday this year, Wednesday 31st October 2018. My kids have organised to get together with friends to go trick or treating so they have been having fun researching Halloween costume ideas, I'll share some ideas with you soon so you can start planning with your kids too.  Meanwhile to help the kids get into the Halloween spirit, as it falls on a school day, you could consider creating a Halloween lunch box with some of these spooky Halloween lunchbox snack ideas for kids.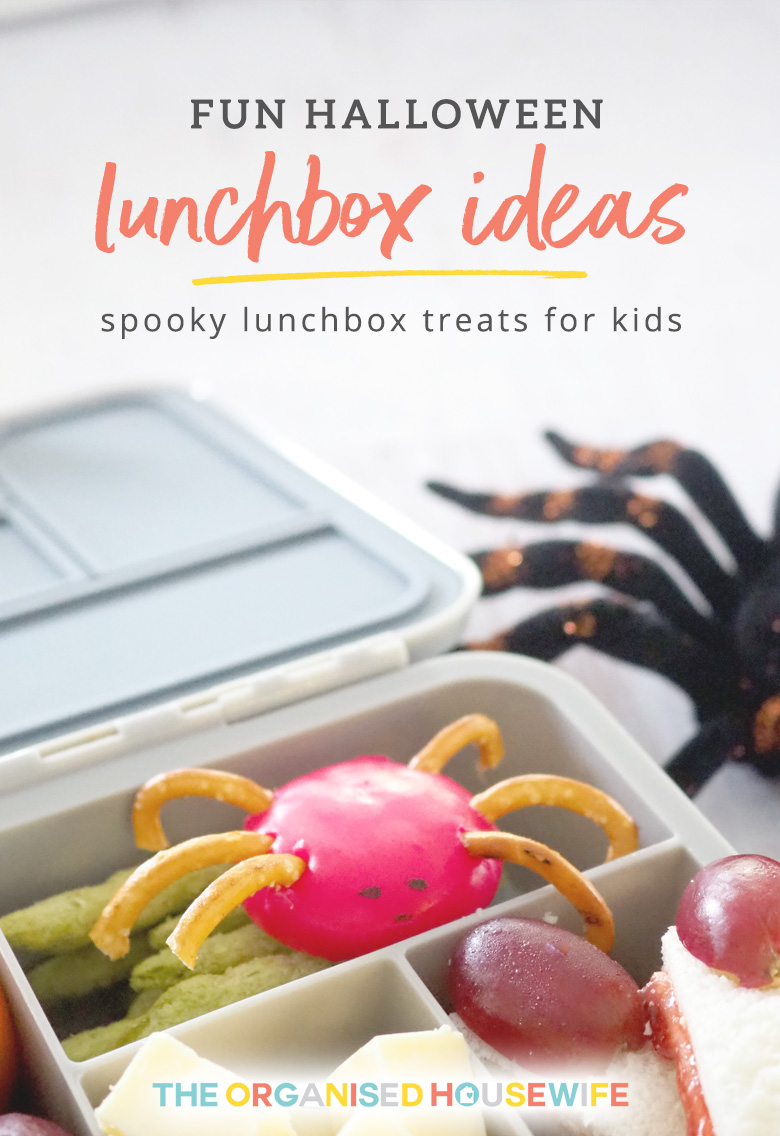 ---
SAVE $$ – EXCLUSIVE COUPON CODE FOR WOOLWORTHS
Get rewarded at the checkout with this exclusive coupon code for all of The Organised Housewife community.  When you place your next Woolworths online order and spend $200, use this coupon code to get 2,000 Rewards Points (=$10 off your shop).
  Learn more about Woolworths rewards here.

---
Woolworths have loads of Halloween treats, decorations, costumes and clever recipe ideas so you can gather all you need conveniently while you are doing your next online order.
This Halloween lunch box was so amusing to put together! I've never really been the mum that makes lunches look fun, I just make sure they have a balanced variety of food, so this creation was out of my ordinary but I actually found it fun and it didn't take too long at all.
  This lunchbox is available in my shop here and the glittery felt spider available from Woolworths here.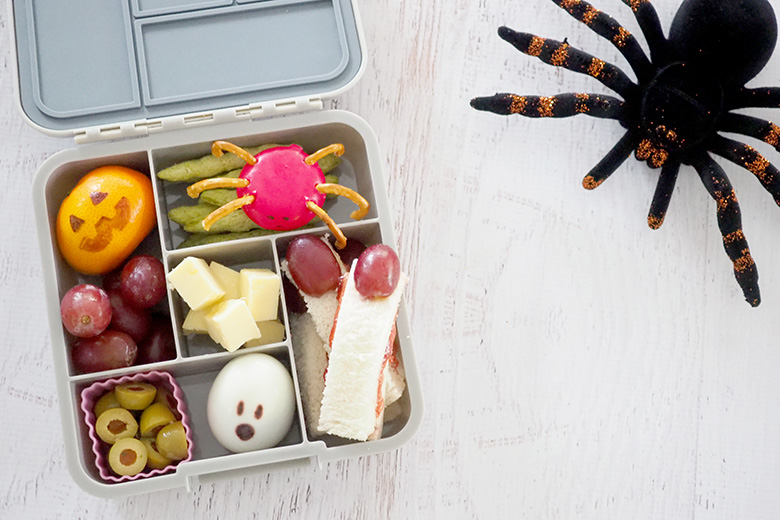 How cute is this cheesy spider!! Coupled with fruit and the baked pea crisps it's a great morning tea snack. I have added extra cheese to the lunchbox too as my kids love it.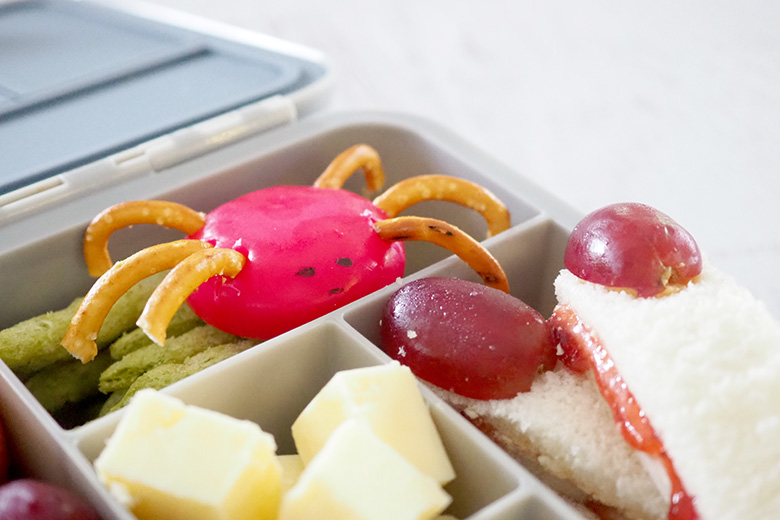 I recommend you leave the mandarin out overnight before using a Nikko pen to draw on a pumpkin face.  I did mine while it was still cold and my pen didn't like the moisture and started to fail.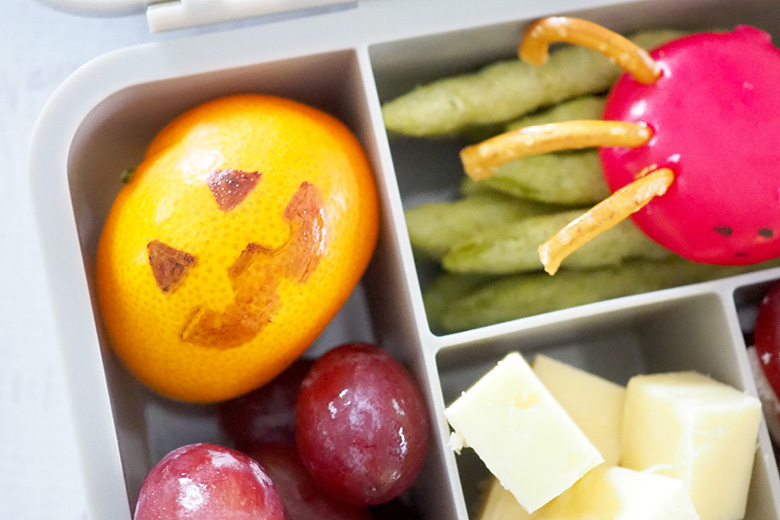 This trick brings a whole new meaning to "finger sandwiches" – Slice two red grapes in half, cut the crusts off a strawberry jam sandwich and cut into four fingers.  Press the end of the fingers to flatten, add a small dab of peanut butter to tip of finger to keep grape in place.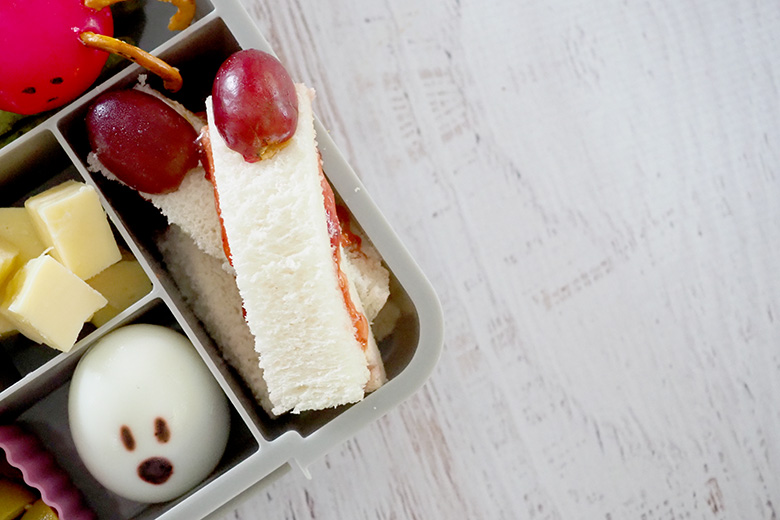 I used these edible markers to draw directly onto the 'ghost' egg.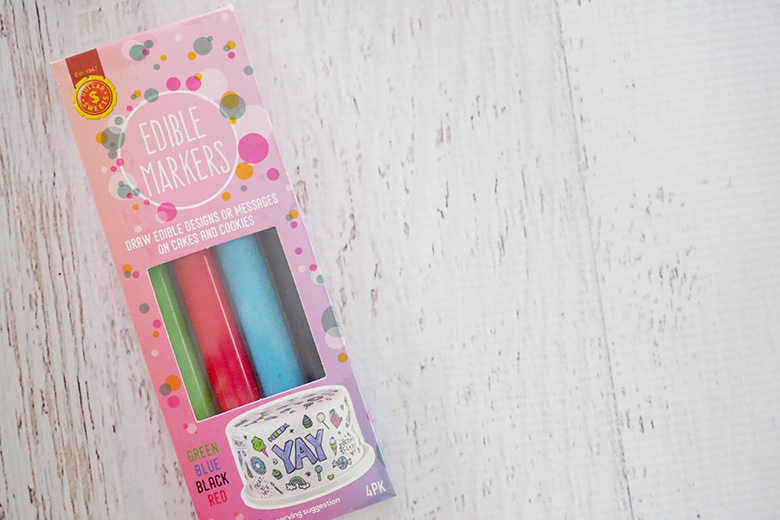 Here's a list of the food I used in this lunchbox: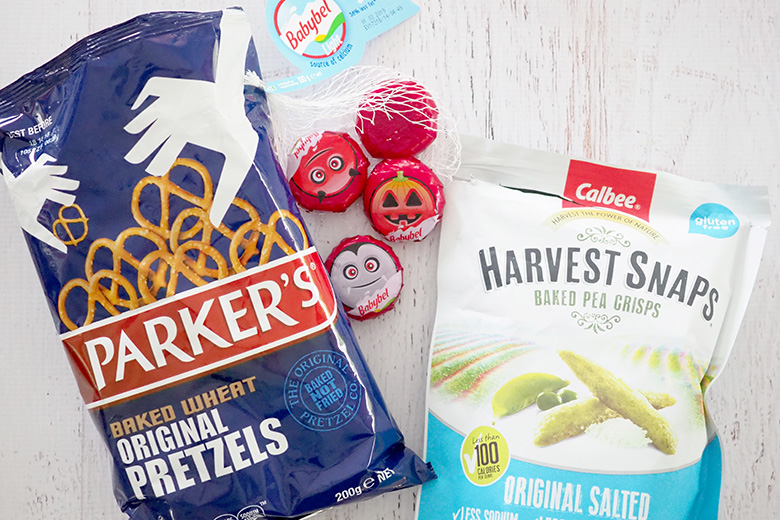 ---
MORE SPOOKY HALLOWEEN LUNCHBOX IDEAS
Have some fun on the spookiest day of the year with these Halloween recipes that you can add to the kids lunchboxes.
Chocolate Strawberry Ghosts and Monsters – View recipe here.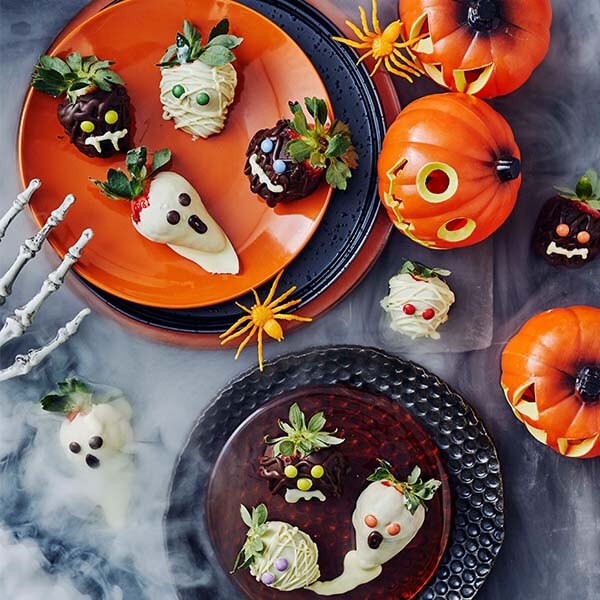 Bug Balls – View recipe here.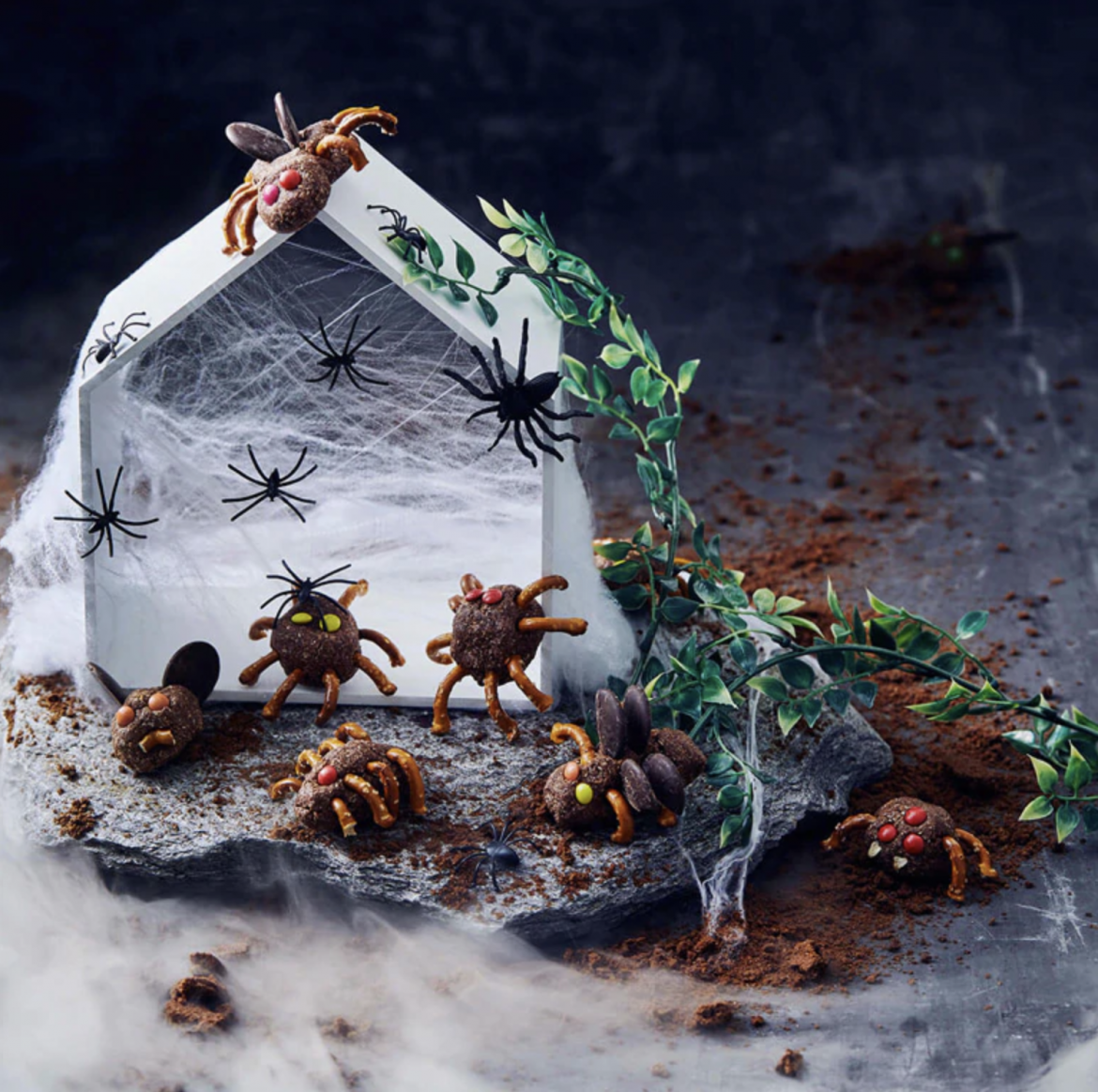 ---
MAKE HALLOWEEN TREAT BAGS
We thought it would be fun to make up treat bags like I do at Christmas for the kids can give to their friends at school, or to have on hand in the evening to hand out to the trick or treaters.  I filled them with chocolate and lollies that are wrapped, because I don't like my kids accepting unwrapped lollies (we usually throw them out).  View Woolworths selection of Halloween Treats, you'll find some great savings!
  These bag toppers are available from my shop here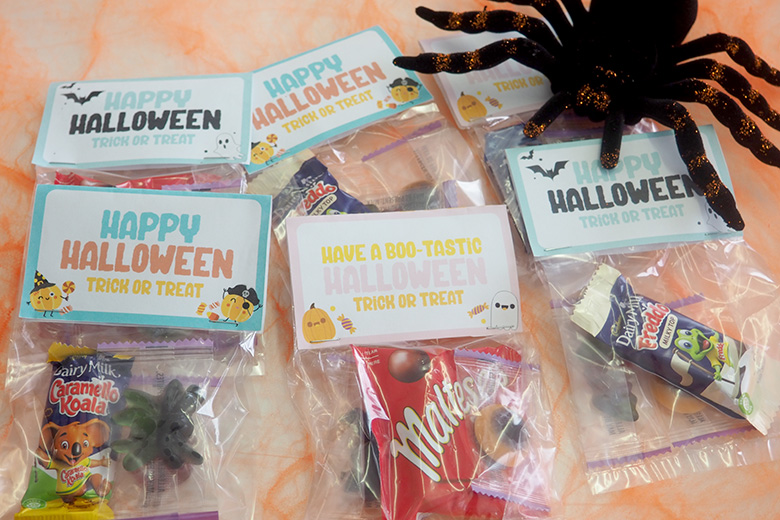 ---
Don't forget our exclusive coupon when you place your next Woolworths online order and spend $200 use this coupon code to get 2,000 Rewards Points (=$10 off your shop).
This post is run in accordance with my disclosure policy.