Last year was the very first year we participated in Halloween, the kids dressed up and they had a great time. We had friends that threw a Halloween party and afterwards as a group the kids all went door knocking, parents tagging along too. They had fun!
Halloween is not something that I have celebrated with my kids in the past, mainly because my husband and I didn't grow up with the tradition of Halloween. But I also don't like the idea of them knocking on strangers doors and taking lollies. Some may think I'm a party pooper, but it's just the way I feel. This year we won't be door knocking, but I will have wrapped lollies ready for those kids that do. But like previous years we have run out of lollies very quickly, to save the constant knocks at the door I'll place my 'Sorry we are out of lollies' sign on the door. Usually, it's known that if the lights not on you don't knock, but some kids still like to knock.
This sign is available in my shop – Instant Download in my shop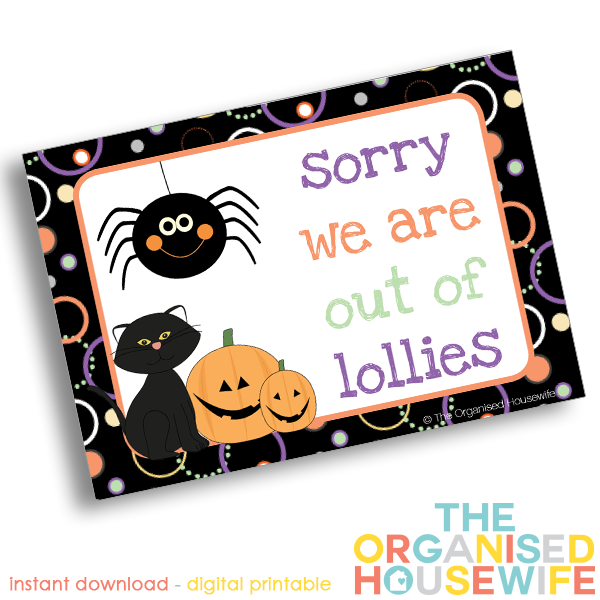 Fun Halloween Finds
Add some wobbly eyes to cups and fill up with lollies | Collecting the Moments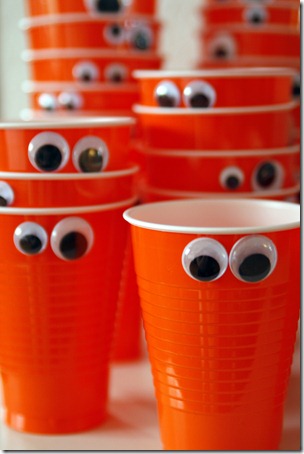 Draw spooky faces onto cups, lighten up by placing over LED tealights | The Australian Baby Blog

Wrap bandages around jars, add wobbly eyes and LED Candle | Crafts Re-Designed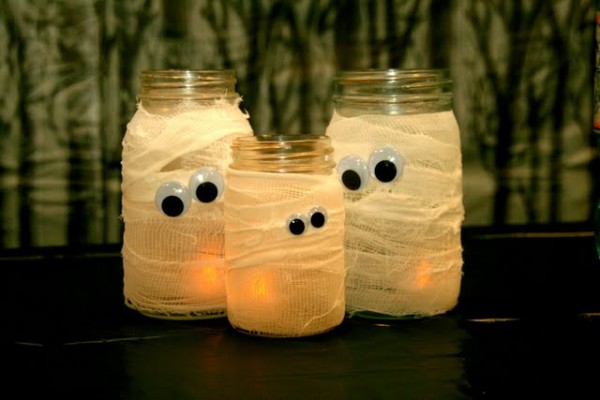 Healthy Halloween Snacks | Excellent-Eats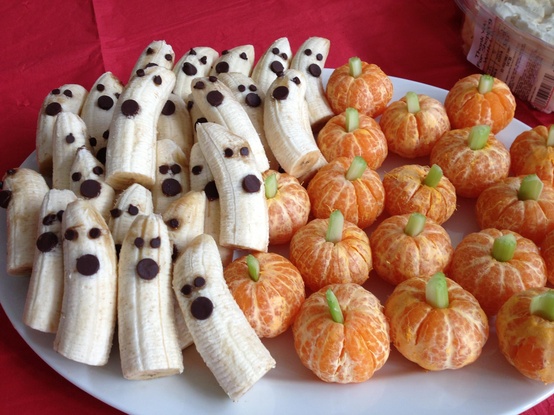 Make your own paper web | This heart of mine (image credit)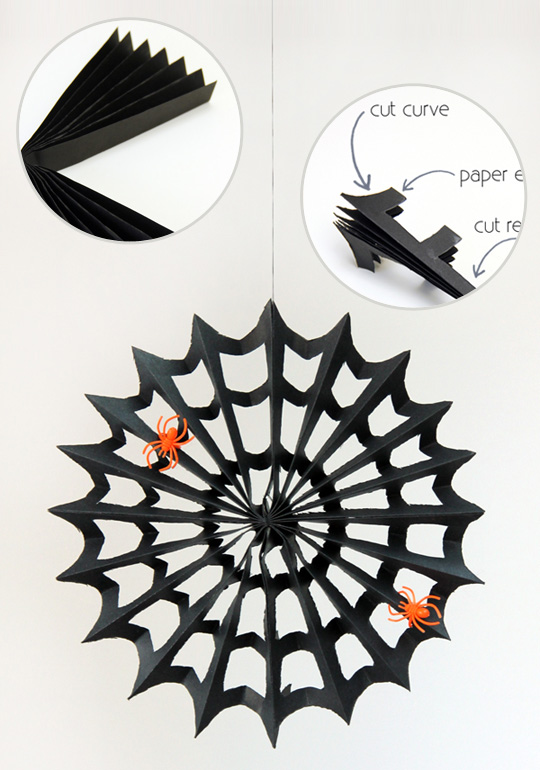 Are you celebrating Halloween this year?