Halloween is fast approaching! This year the twins are giving trick or treating a miss, but my youngest is excited and has already got her Halloween Costume ready – she is dressing up as the Yellow M&M with her friends dressing as the other colours. I've put together some great Halloween costume ideas below that are super easy for you to create at home, with options suitable for teeny bubs right through to school aged kids!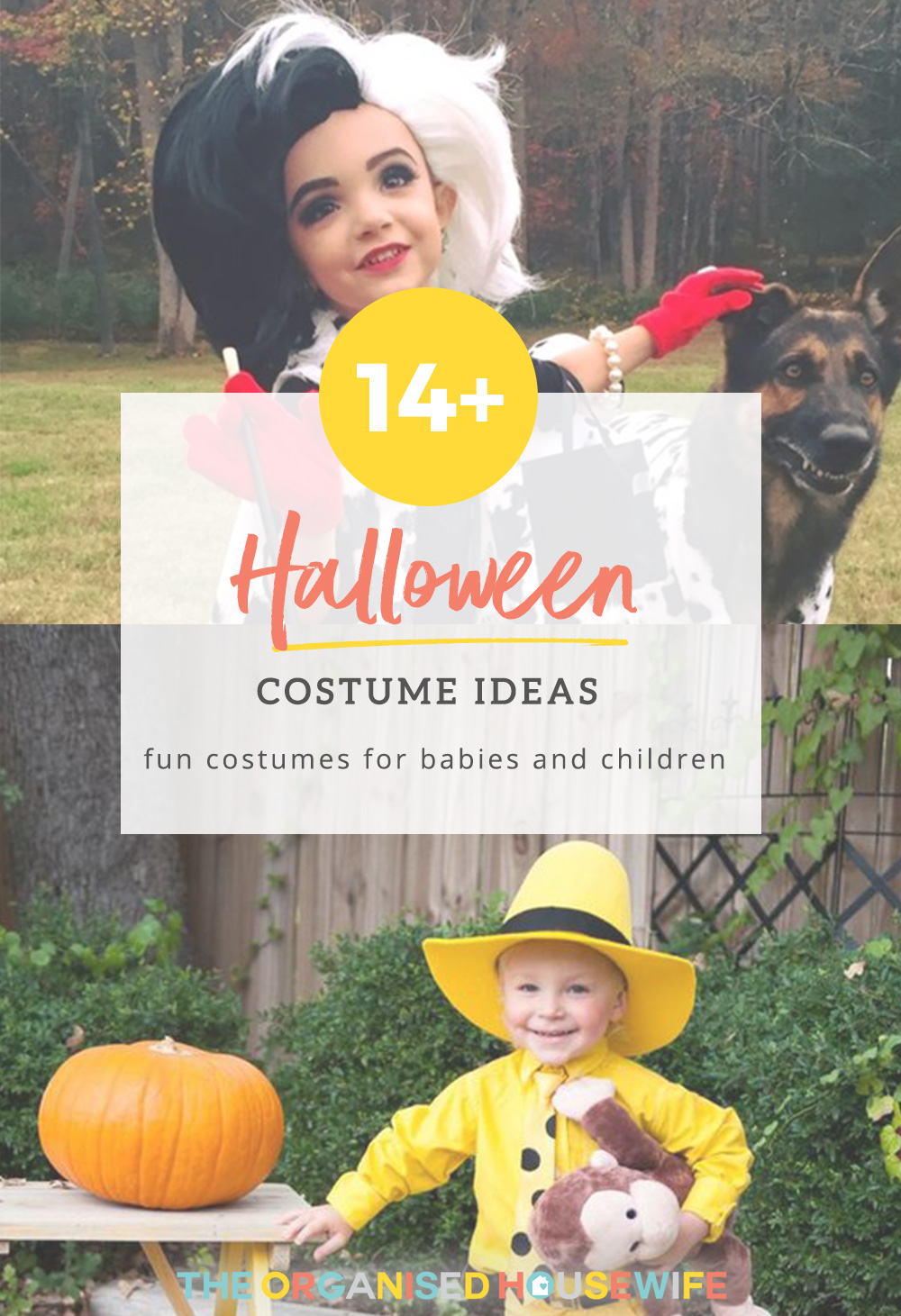 WILMA AND FRED FLINTSTONE – how absolutely adorable do these two look in their Wilma and Fred Flintstone costumes! Image credit babyboyhalloweencostumes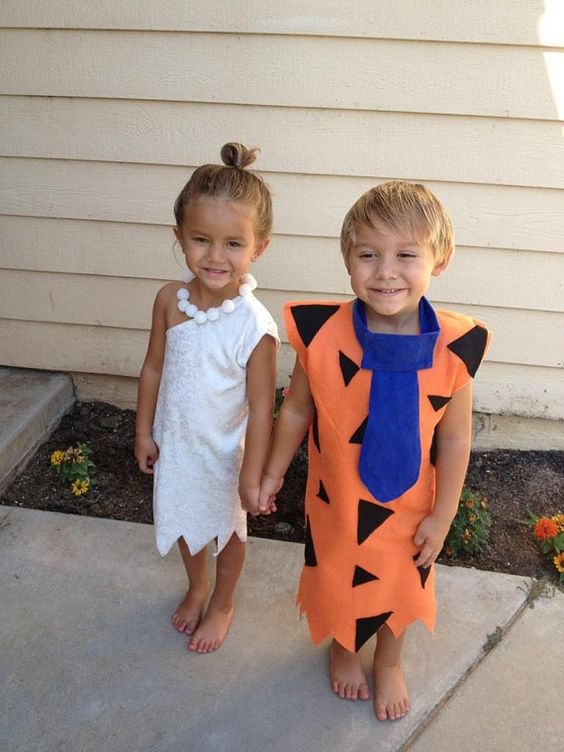 LILO AND STITCH – This Lilo costume would be so easy to make, just a matter of getting some green fabric to make the skirt, headband and bracelets! Image via Pinterest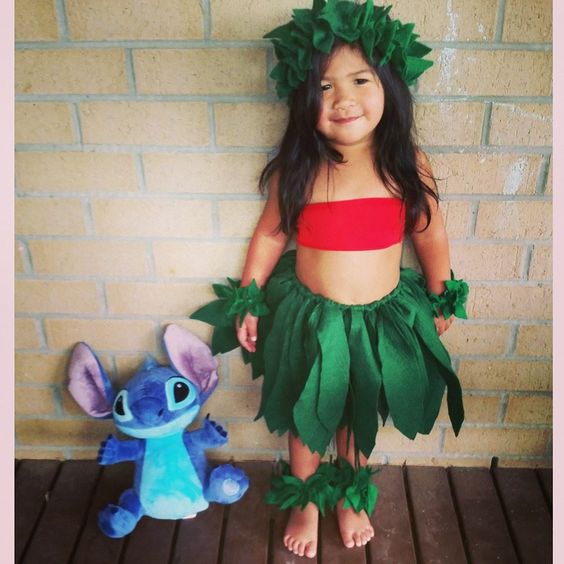 A PINEAPPLE – Now this is ridiculously cute, and so simple! To make the crown headband just use a paper towel roll, a yellow headband and green construction paper. Image via Costume-Works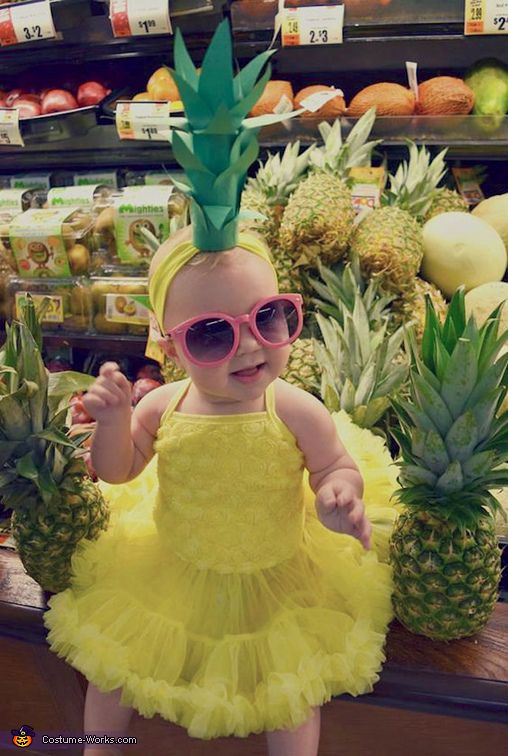 SMURF – How cute is this – and how simple to make! Just grab a blue top, white tights and socks and make a little hat out of felt like this tutorial here. Image via Pinterest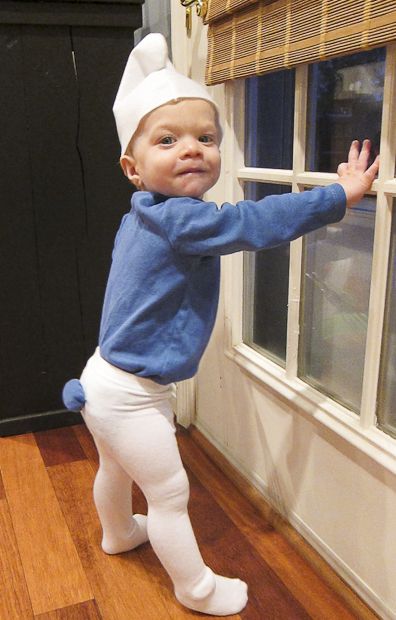 SALLY FROM NIGHTMARE BEFORE CHRISTMAS – Can you believe this costume is homemade? This Mumma did so well making a fantastic costume for her daughter! Image credit Costume-Works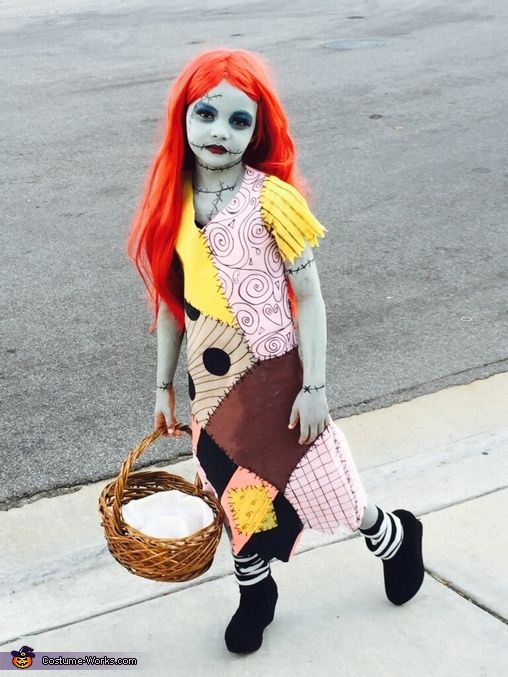 HOGWARTS STUDENTS AND HAGRID – This is a fantastic family dress-up option to include your whole tribe. Image credit Costume-Works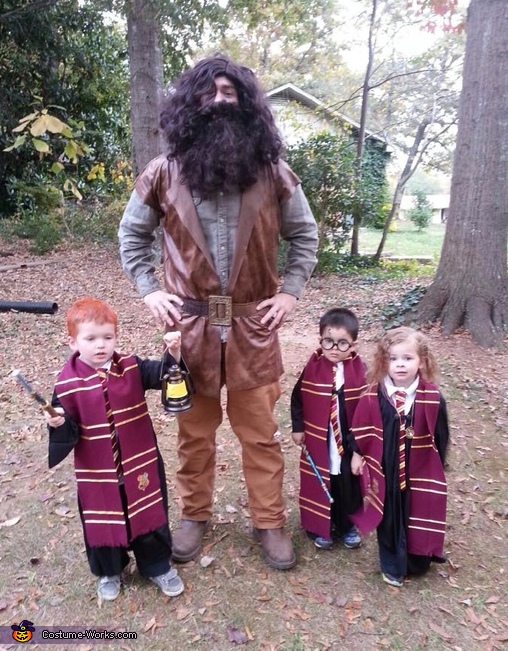 RAGGEDY ANN – This is a great costume idea as you can use a lovely outfit your child already needs and all you need then is a red wig, face paint and striped socks! PrettyLittleBuzz shares her process for this DIY Halloween costume idea here.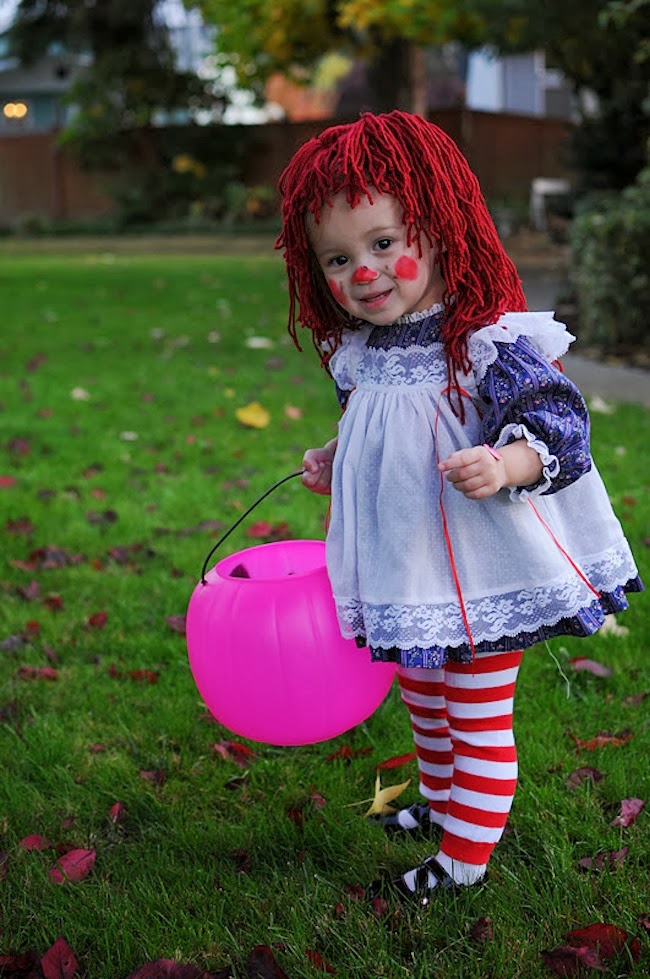 E.T & ELIOTT – This one is so simple, just grab a bike, red hoodie and ET Plush and you're set! Image via Bicyclestore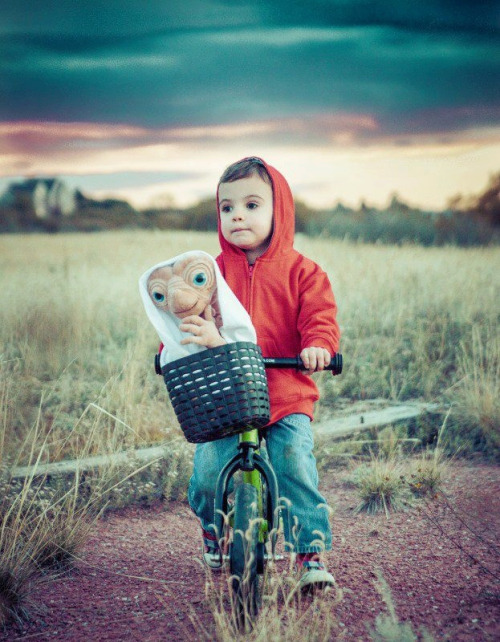 DIY JELLY BELLY COSTUME – I really like this idea, its so easy and unique – I haven't seen this before! Image via Pinterest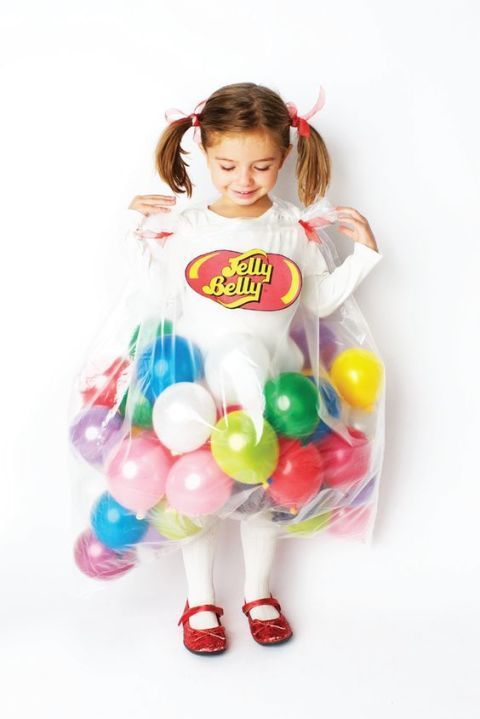 CURIOUS GEORGE AND THE MAN IN THE YELLOW HAT- How adorable does this little man look… Often I see this costume where the child is dressed as Curious George, but his companion "The Man in The Yellow Hat" is a great option too. Image via Pinterest.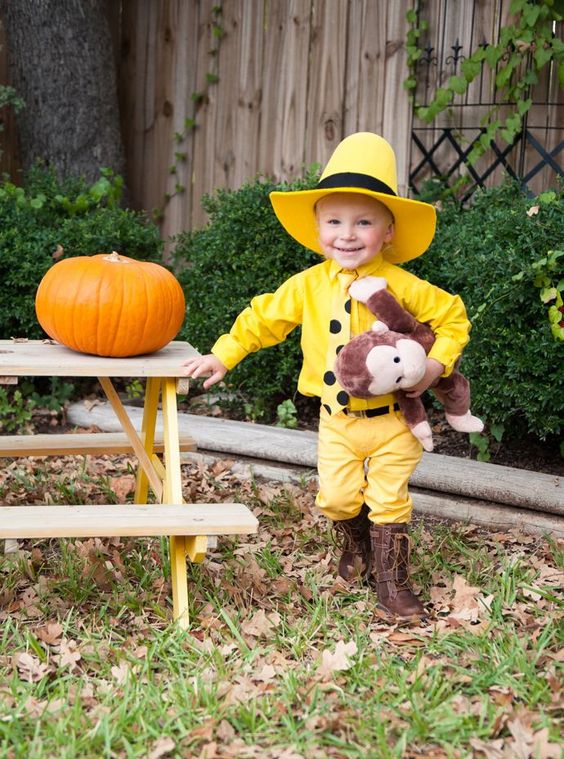 MADELINE – Ooh Madeline… I don't know how popular the Madeline books are these days, I think it was made in to a TV show, but it was definitely popular when my kids were little and makes for such a gorgeous little girls costume. Image via SayYes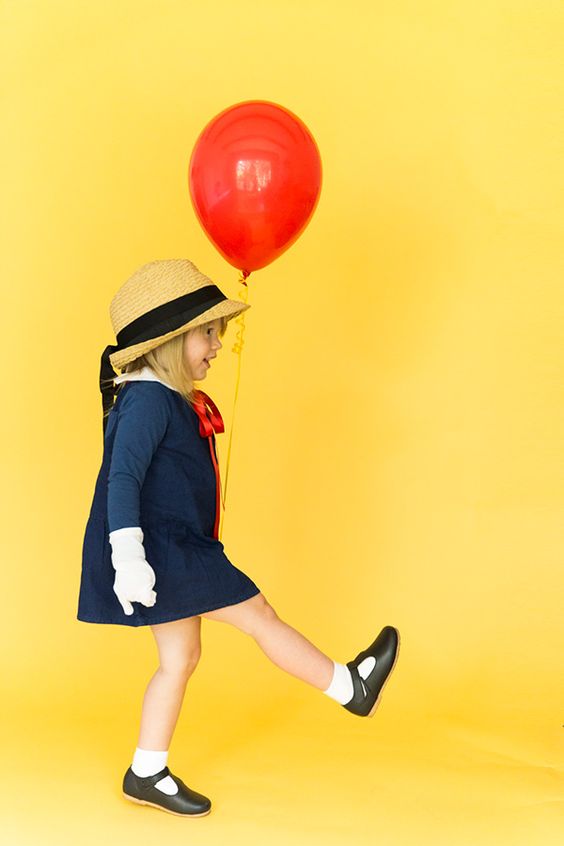 M&M'S- My daughter and her friends are dressing like this for trick or treating, she is going to be yellow. I've got the yellow tutu, yellow braces, yellow bow tie, yellow t-shirt and I'm going to print a white M for her shirt. This is a great group or individual costume idea! You could easily adapt this if your child is younger, like thebradleeeduncans did with their little one. Image via Sugarbeecrafts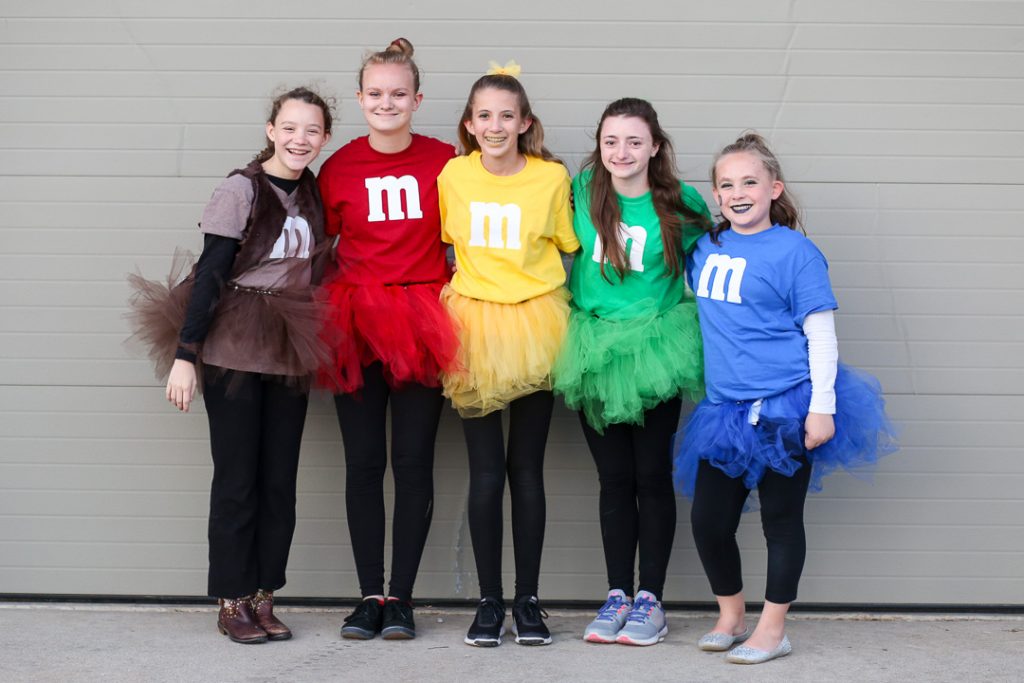 COLONEL SANDERS – This gorgeous little handmade creation is from a Mum on Costume-Works, who also shares that she dressed up her 3 month old daughter as a chicken to accompany the Colonel. Adorable!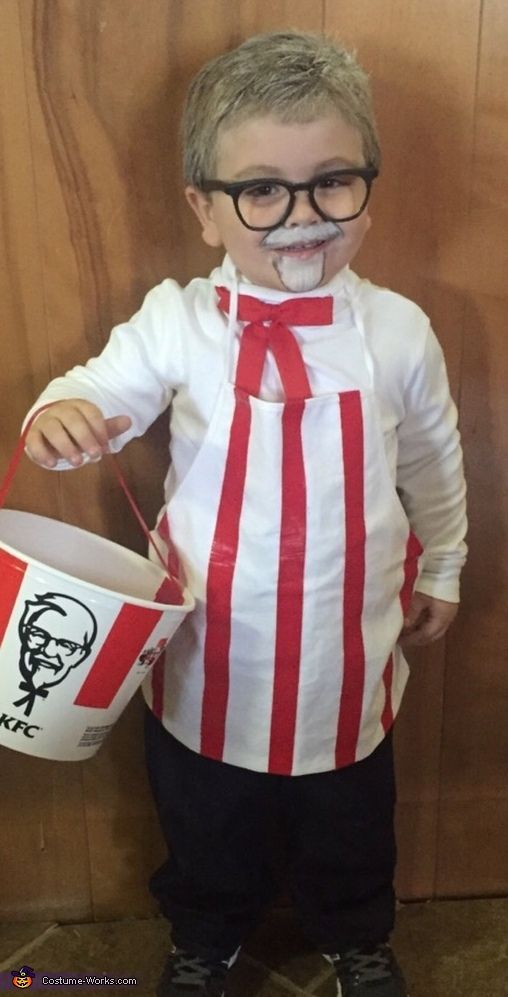 CRUELLA DE VIL – Ooh my, this one might just be my favourite! How grown up and glamorous does this little one look in her Cruella De Vil costume… Complete with matching "dalmation". Image via Costume-Works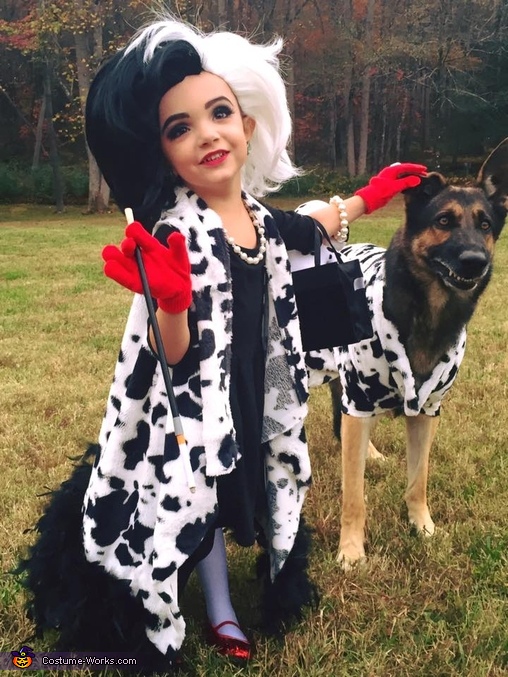 SCUBA DIVER – A perfect last minute costume idea. Made simply but spray painting a plastic bottle, securing to back and joining to a dummy, this little scuba diver is set for any mission! You could pair with goggles or create your own mask like in the image below. Image via Pinterest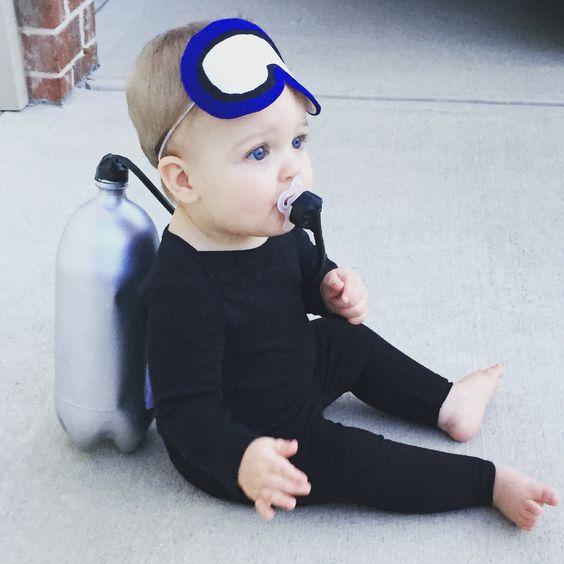 What are your kids dressing up as for Halloween this year?