This post is sponsored by Nuffnang
Fathers Day is just around the corner, a day to celebrate with that special man in your life, for me that's celebrating everything wonderful about my hubby and my Dad.  My dad has been through so much these past few months so we would like to make it a special day, spoil him as much as we can. Dad has been amazing since mum passed away, he has called each day when the kids were sick (3 very long weeks) and he has offered to come around immediately when I sound teary on the phone, our hugs have been extra long recently because we both are missing mum so very much. 
We have been spending a lot of time still decluttering their home, preparing for a monster garage sale. Dad's still lives in the home I grew up in with my two younger brothers, it's 5 bedrooms, has a super large sewing room, sun room and has an extra large granny flat attached on a 12 acre property. It's far to big for him to stay in, he needs to downsize. But…. this means he will be parting with his beloved 'shed'.
This shed has nearly 30 years of memories, project offcuts and nearly every tool you can imagine.  This has been the place were Dad wandered when he needed some time out, he fixed our shoes when they were broken, welded shelving for mums plant collection, where he now repairs and restores furniture for his business and so much more has happened in this shed.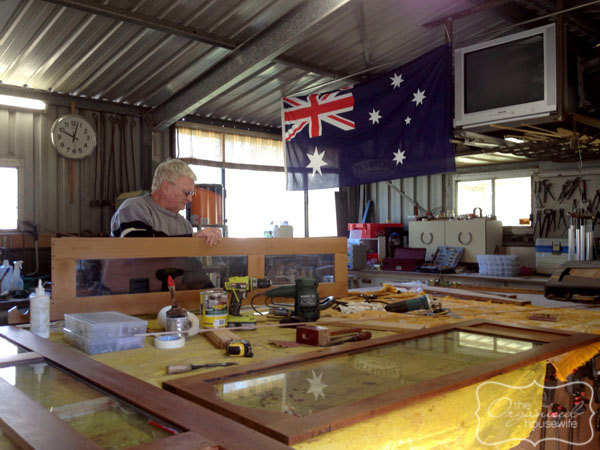 Sadly Dad can't take everything with him, so I hope I can find a few things for him for Fathers Day to help with his downsizing.  Some ideas I have found: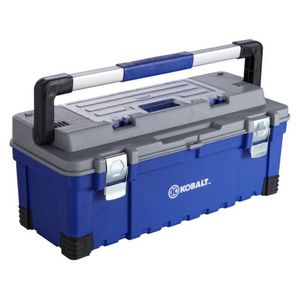 Kobalt 66cm Hawk Tool Box, this will help him store and organise some of the tools he will take with him
Tekraft Storage Tool Chest, or there is an option for a bigger chest if needed, depends how many tools he is wanting to take with him 
Compact Storeaway Hse and Reel 10m, Dad may not need the extra long hoses he currently has, this 10m hose would be all he needs when downsizing
Karcher Pressure Washer, this is more like a necessity item, to tidy up the concrete and patios around the house before he puts the house up for sale
909 16″ Petrol Mower, Dad is downsizing from 12 acres to something very much smaller he won't need his ride on mower, instead a push mower will be all he needs
Kobalt Tri Function Work Support Stand, dad may not have a lot of area in his next shed, this stand may help give some extra bench space when needed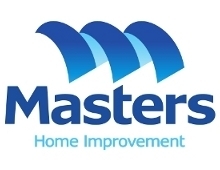 This year, Masters Home Improvement is declaring Father's Day a 'Sock, Jock & Tie FREE Zone'! We have had a Masters build in one of our neighbouring suburbs and I must say it IS the Ultimate Dad's Shed, where I am sure I will find exactly what I need as they have everything you can think of.  Masters also have more than 13,000 products online so you can shop from the comfort of your own home. If you find it hard to pick out something your dad might like, order a Gift Card for any amount & let Dad do the choosing himself.
Visit the Masters website to see their online gift guide, they have sorted gift ideas:
Gifts under $25  |  Gifts under $50  |  Gifts under $100  |  Gifts over $100
Enter the Masters Fathers Day Facebook Competition
If you think Dad needs a shed load of stuff to keep him occupied, then enter the Masters Father's Day Competition by posting a pic of your dad on our facebook competition tab for Father's Day and in 25 words or less tell us why you love him. 
You can also find Masters on:  Pinterest  |  Facebook  |  Twitter