Make Christmas special and memorable by honouring old family Christmas traditions, and by creating new ones with your own children (here's a few to get you inspired!).
My children love our Christmas traditions, perhaps even more than I do! The magic and the memories of Christmas for us come from these traditions, so much so that my children have already told me that they will continue our traditions with their own children, love this!!
This is a great selection of Christmas traditions compiled from our community, and it was lovely to hear how some families have continued traditions throughout the family and will hopefully do so for generations to come. Equally as lovely was the stories from families who are creating new traditions that they may not have thought of before.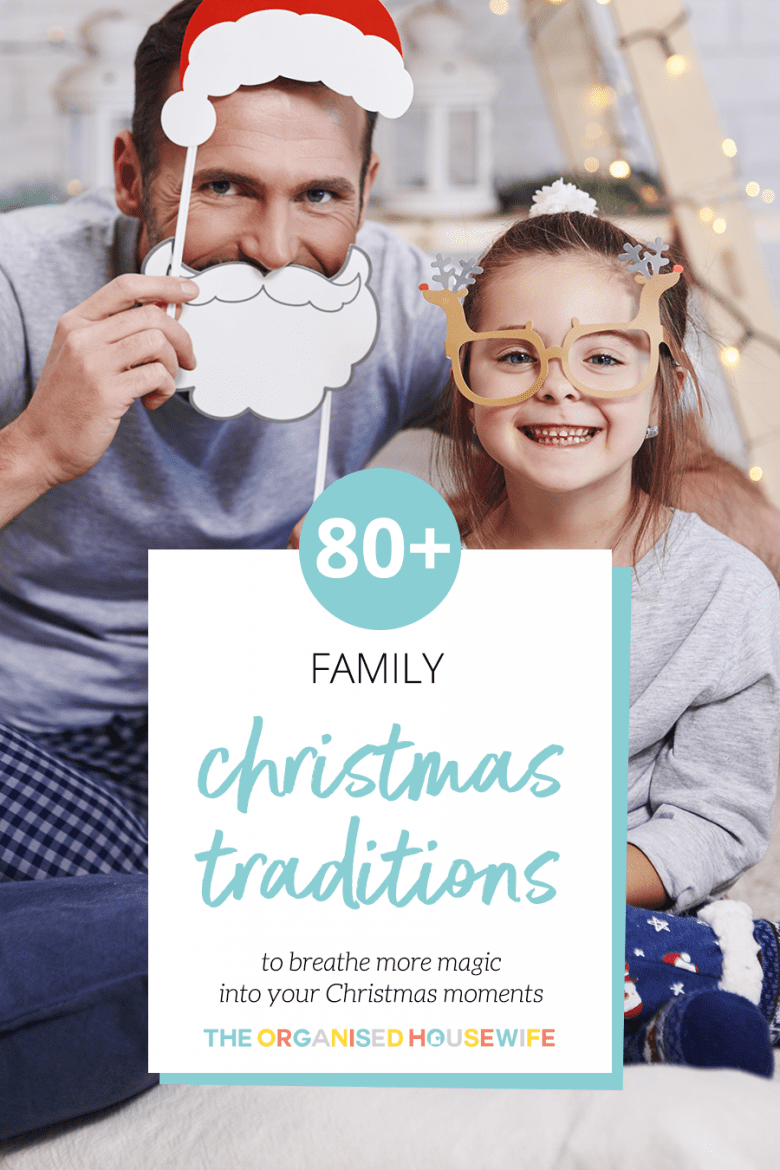 Here are over 80 family Christmas traditions ideas – some of them from my family, and others from The Organised Housewife community – that will inspire and help you breathe a little more magic into your Christmas moments.
Some of the traditions I cherish with my family:
Decorating the Christmas tree with High 5 Christmas tunes
Making rum balls with the kids on Christmas Eve
KFC or fish and chips dinner in the park on Christmas Eve just before sunset
Looking at Christmas lights on Christmas Eve
New PJ's on Christmas Eve
Prawn sandwiches on Boxing Day