Can you believe it's only 2 weeks till Easter.  I have been non stop on the go the past few weeks that time is finally catching up with me.  My kids start school holidays from tomorrow afternoon and traditionally they like to give a little gift to their friends, it's s sweet gesture which my kids enjoy putting together and seeing the smile on their friends faces.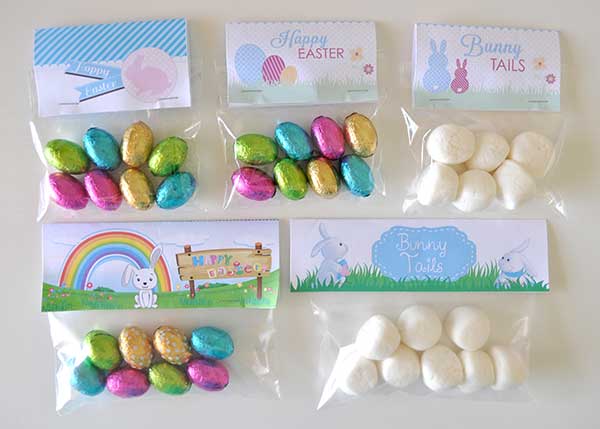 This year there are some fantastic bag toppers to choose from, with special thanks to our clever designers Karen and Carissa.  Using the bag toppers is our favourite way to give the kids friends easter eggs.  I like to purchase a big bag of little eggs, put a small handful in a bag, top with a fun bag topper and share them amongst the kids.  There is also a cute topper for bunny tails, marshmallows instead of chocolate!
What you will need:  
Easter eggs or Marshmallows, Easter Bag Toppers (available in my shop here).  Depending on your choice of topper you need small plastic bags.  I purchased the smaller bags for the small toppers pack of 50 for $2 at the local discount store, I've also heard they are available in the party section at woolworths.  For the larger toppers use mini snap lock bags, I like the homebrand snap bags as they are clear until the Glad brand they have glad labels on them. Plus you will need a stapler.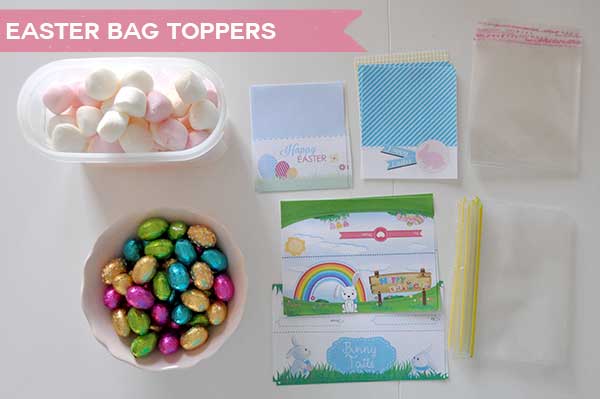 Get the kids to add marshmallows or chocolates into the bags (remembering to wash hands first).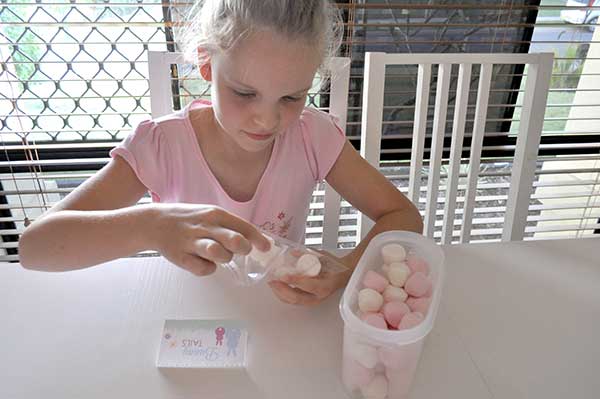 Seal the bag and staple the topper over the seal (you will need to trim the toppers from the A4 page you have printed).  Larger toppers have 2 toppers per page, smaller toppers have 4 per page.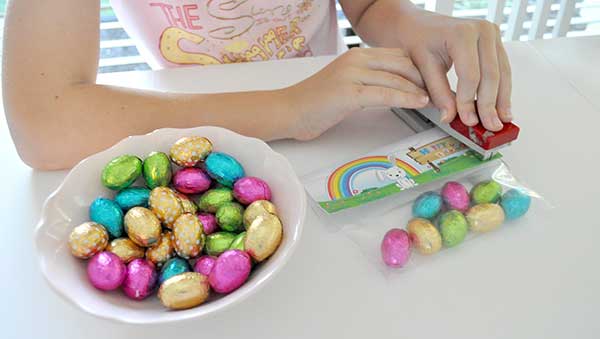 Larger toppers, left and right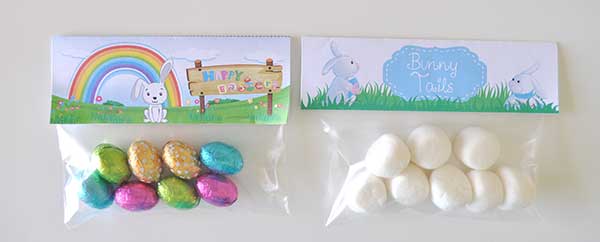 Smaller toppers, this is available as a set of 2 (more design options available in the shop set 2 and set 3)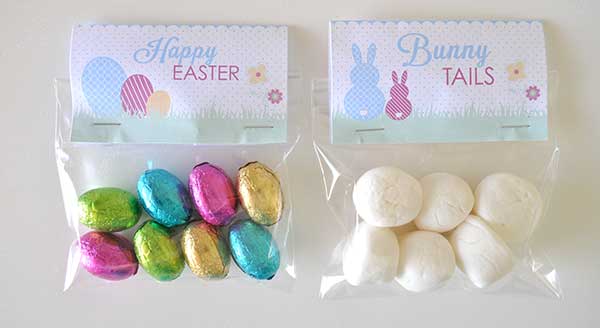 A fun and simple gift idea for the kids and other family members!
View loads more easter printables here.

What gifts do you give at Easter?