Easter is next week, can you believe it? It's always fun over the long weekend to enjoy and celebrate the occasion, it's the perfect excuse to get the kids around the table to do some craft activities to decorate the home. I found some fun Easter craft ideas that the whole family will enjoy, check them out below.
You can find loads of other easter craft ideas i have shared over the years here.
Homemade potato Easter egg stamps – Stamping is usually a fun activity for kids anyway, but imagine stamping with your own creation. Cut out shapes in a potato and your desired colours and you'll have the kids occupied for hours stamping away their very own Easter posters, cards, wrapping paper and much more.  Idea found on premeditatedleftovers.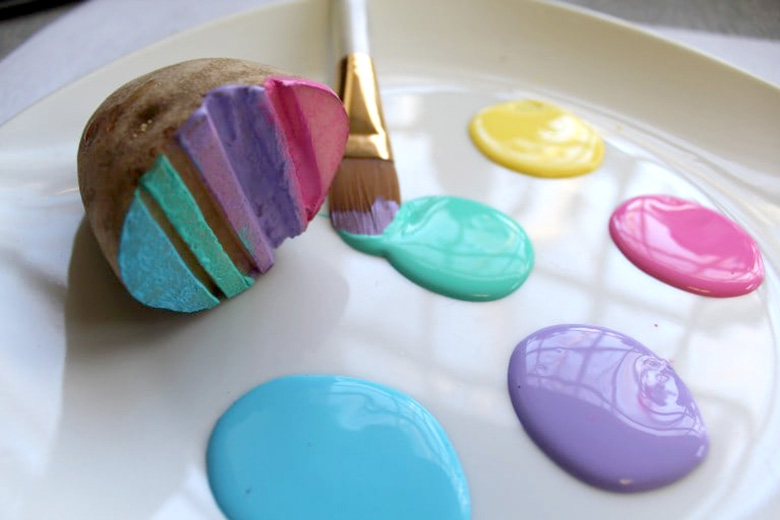 DIY Easter Bunny gift bags – A paper bag, some string and a few easter decorations and you'll be able to give an easter gift made with love.  Idea found on craftaholicsanonymous.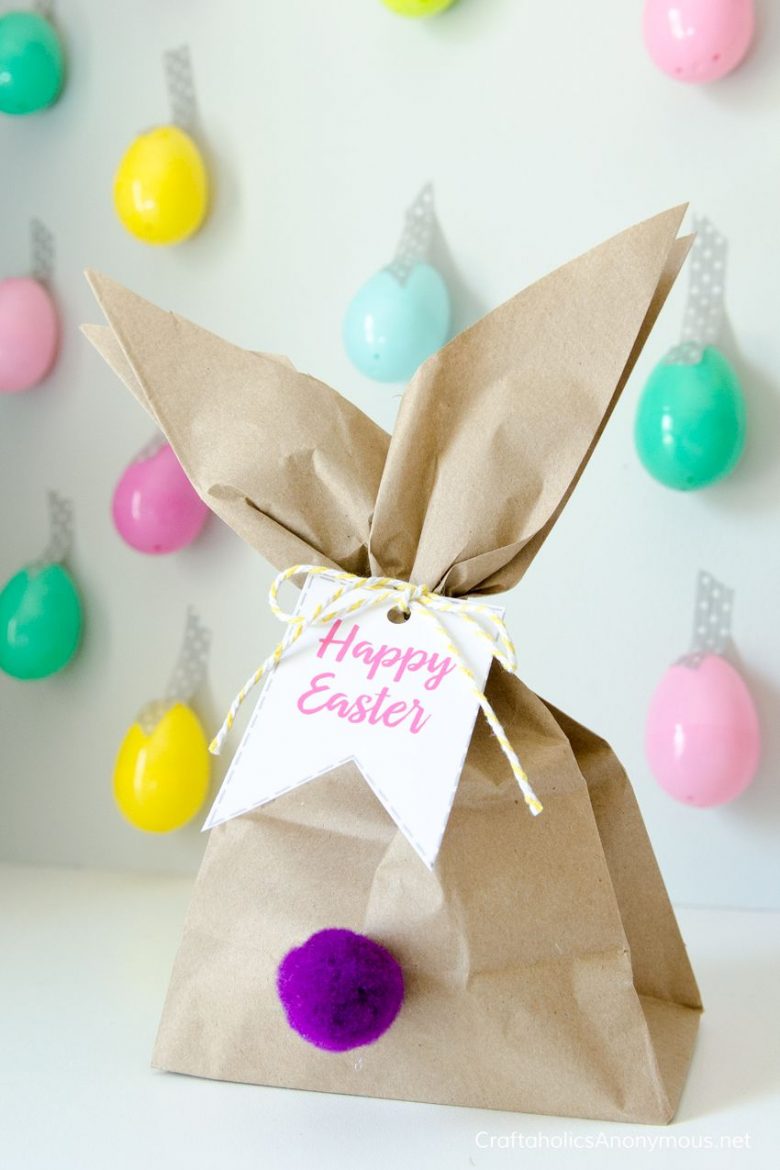 Easter Egg Tree – This beautiful tree would look beautiful in the middle of the dining table as centre stage over your Easter celebrations. The whole family will enjoy creating it together and putting your own special touch on it. Idea found on peanutblossom.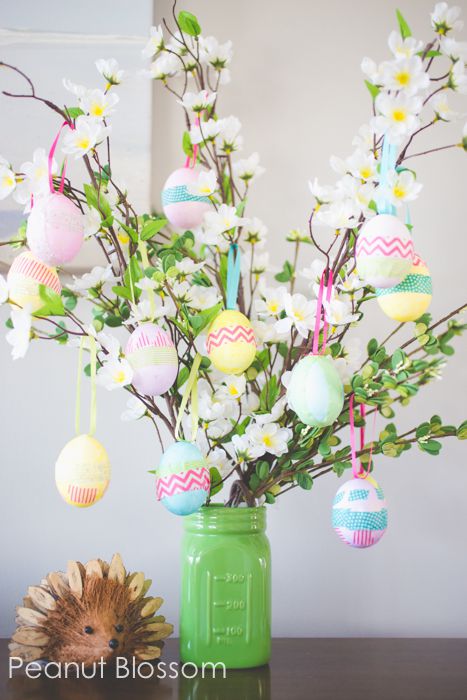 Easter Mason Jar – These are super cute and really make the gift look extra special. The kids would have so much fun putting this together and taking pride into giving it to a loved one for Easter. Idea found on craftmorning.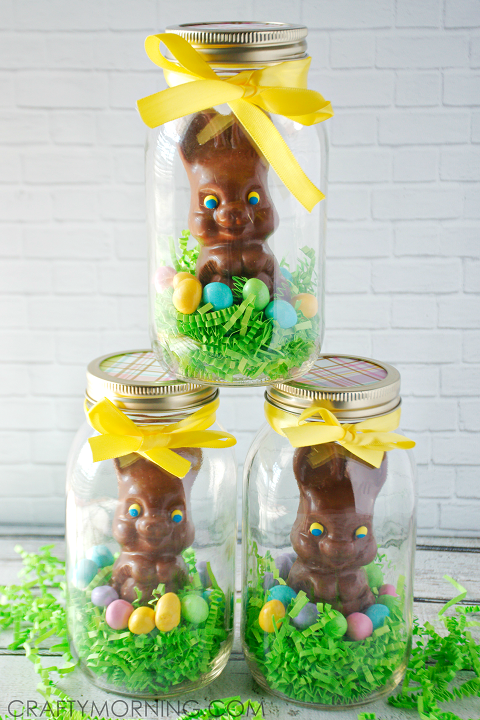 Paper Egg – These look so beautiful. How much fun would the kids have making these in their own favourite colours.  Idea found on littlemisscelebration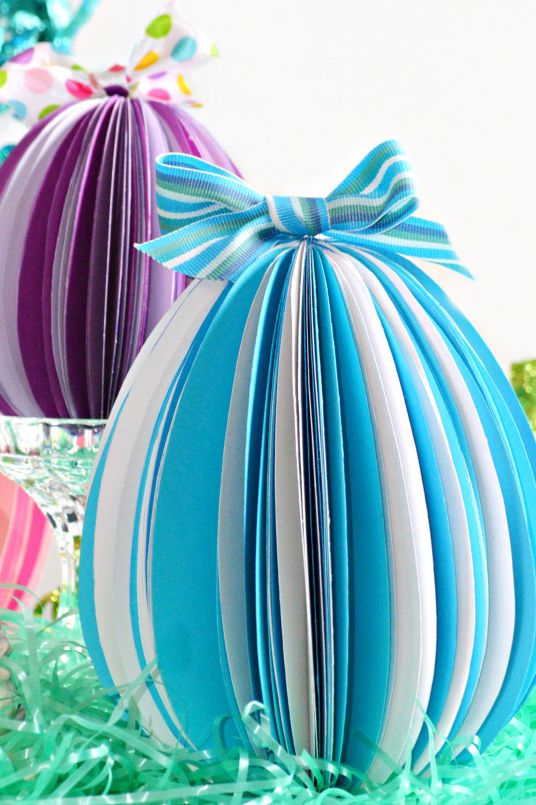 Bunny teddies from Face washers – These are super adorable and with a little super glue steady hands, these would be a great gift or just a special handmade craft item that the family will enjoy making and admiring. Idea found on coco29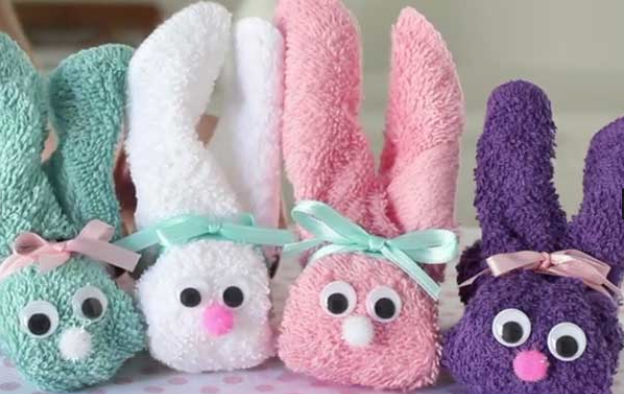 Doily craft – A great craft activity that the kids would enjoy creating with your help. Could get messy, so a nice outdoors activity. Idea found on alittlepinchofperfect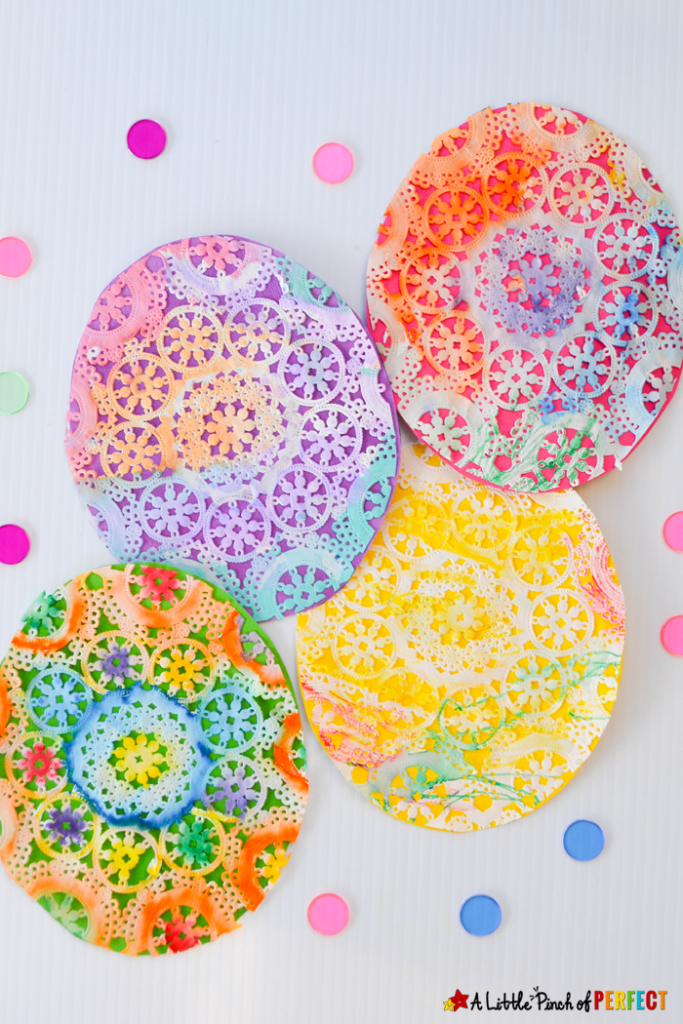 Cute Easter Mason candy jars – These adorable little mason jars would be perfect to hold a couple of candies on the bench throughout the Easter celebrations and still look festive. A fun activity with glitter and glue that the family will enjoy creating together. Idea found on crazylittleprojects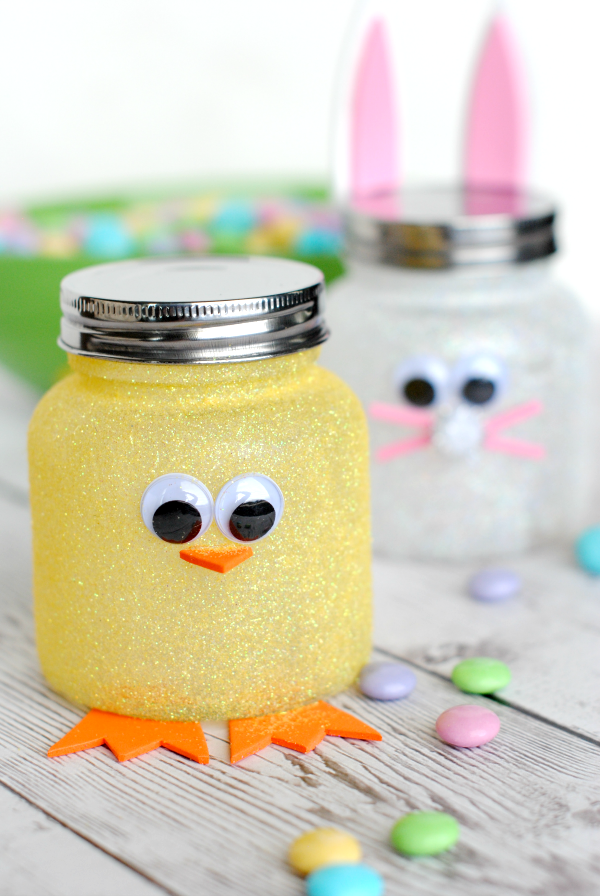 Popsicle Stick Chicks – These are perfect for the kids to create their own little easter chick. Idea found on craftymorning.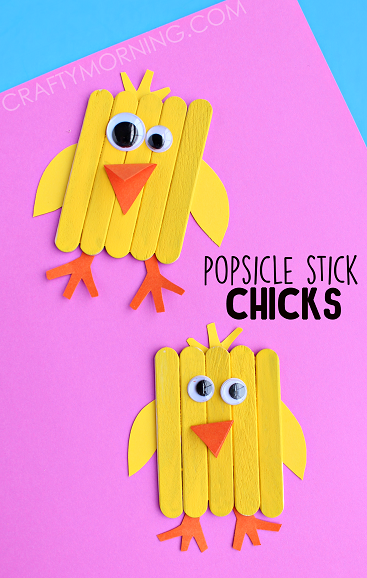 Tin Foil Easter Eggs – Most households will have some cardboard lying around and some alfoil (Aluminum foil)  in the kitchen draws. These are super cute and fun for the kids to design their own Easter craft decoration. Idea found on iheartcraftythings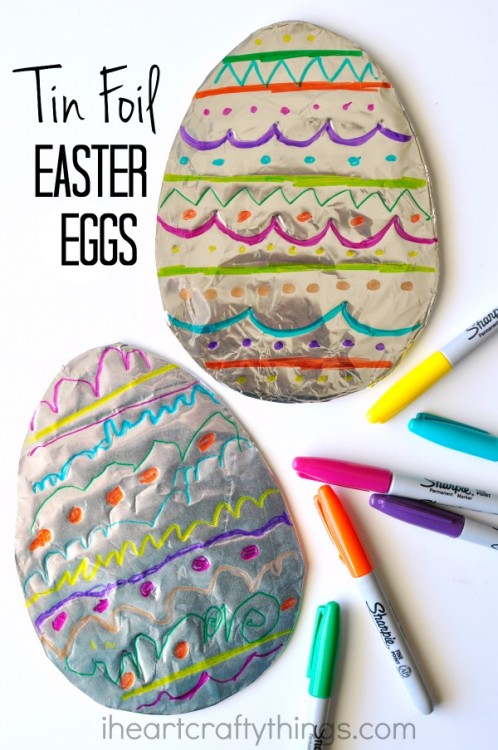 What's your favourite Easter craft to do with the kids?