These dyed eggs may look fancy, but they are so very easy to make, even those who are a little 'craft challenged' will enjoy making these drip dyed Easter eggs.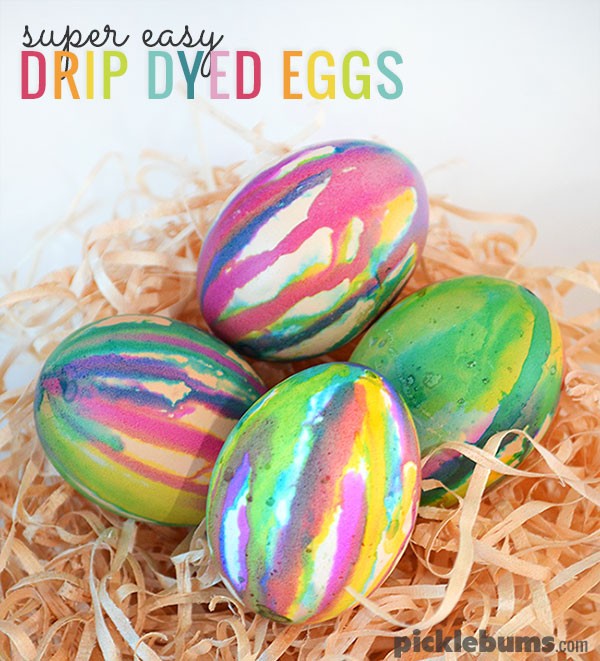 To make your own drip dyed Easter eggs you'll need:
Eggs – hard boiled, blown or uncooked if you dare!
White vinegar
Liquid water colours or food dye
Eye droppers/pipettes, or even a spoon
Somewhere to rest your eggs
Something to cover your surface
A smock or apron
A damp cloth for clean up
For full details on how to make these Super Easy Drip Dyed Easter Eggs visit Picklebums.