Easter is a fun time because there are so many cute crafts you can make and shape. From egg decorating to painting, kids love this time of the year because their creativity can be unleashed! Over the years I have loved keeping their work of art out on display throughout the home to get into the Easter spirit. Here are 12 fun Easter craft ideas to inspire you to create with your kiddies.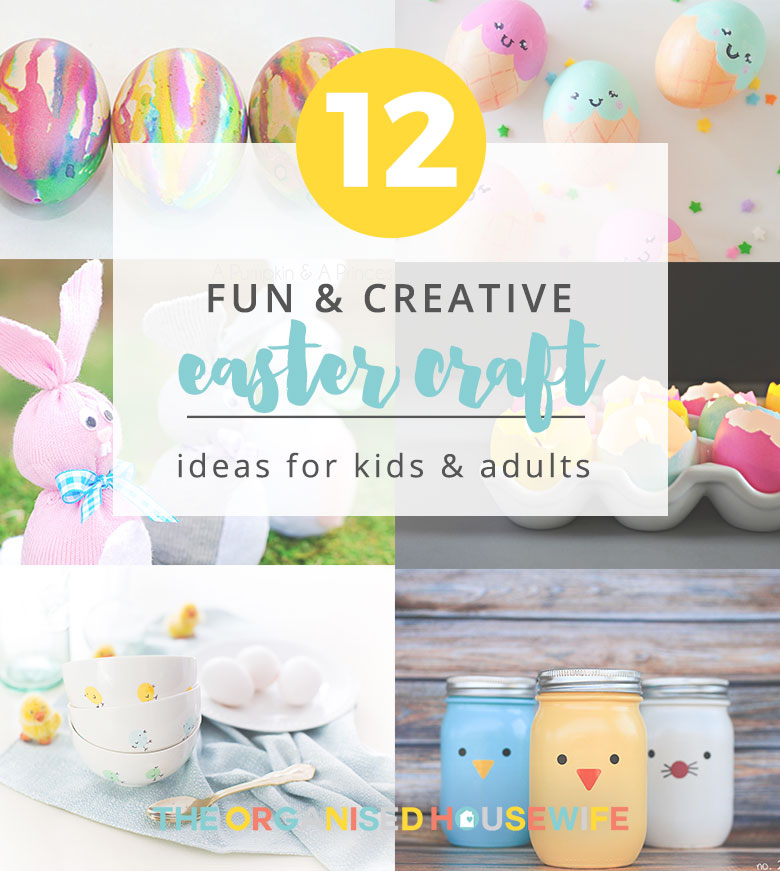 BUNNY RABBIT HANDPRINT – Kids love getting messy with paint and this is the perfect craft to do so. It is very easy to make and you can customise it anyway you want! This could be great for Easter cards or for your walls at home. Find crafty morning's idea here.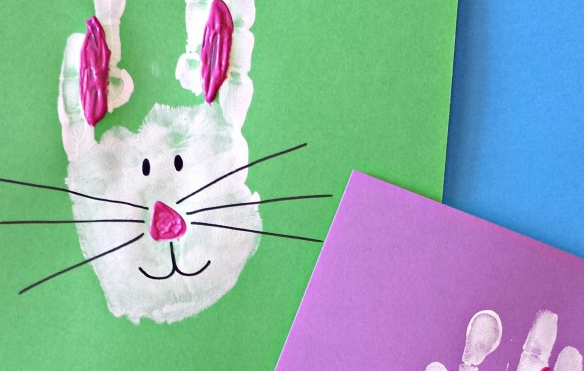 JELLY BEAN TREE – I'm not sure which we get more excited for – Easter candy eating or decorating with it! Find Craft Sisters' idea here.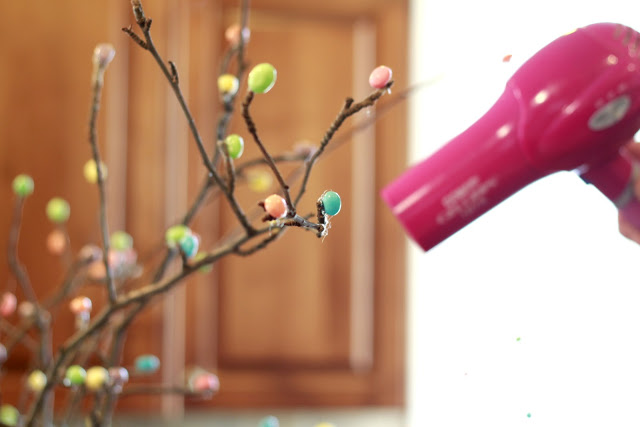 EASTER CHICK BOWLS – These are so easy to make and the perfect afternoon craft with your kiddies. All you need is some plain bowls (these are from the Dollar Store), some ceramic paint and a Sharpie. Find Craft Berry Bush's idea here.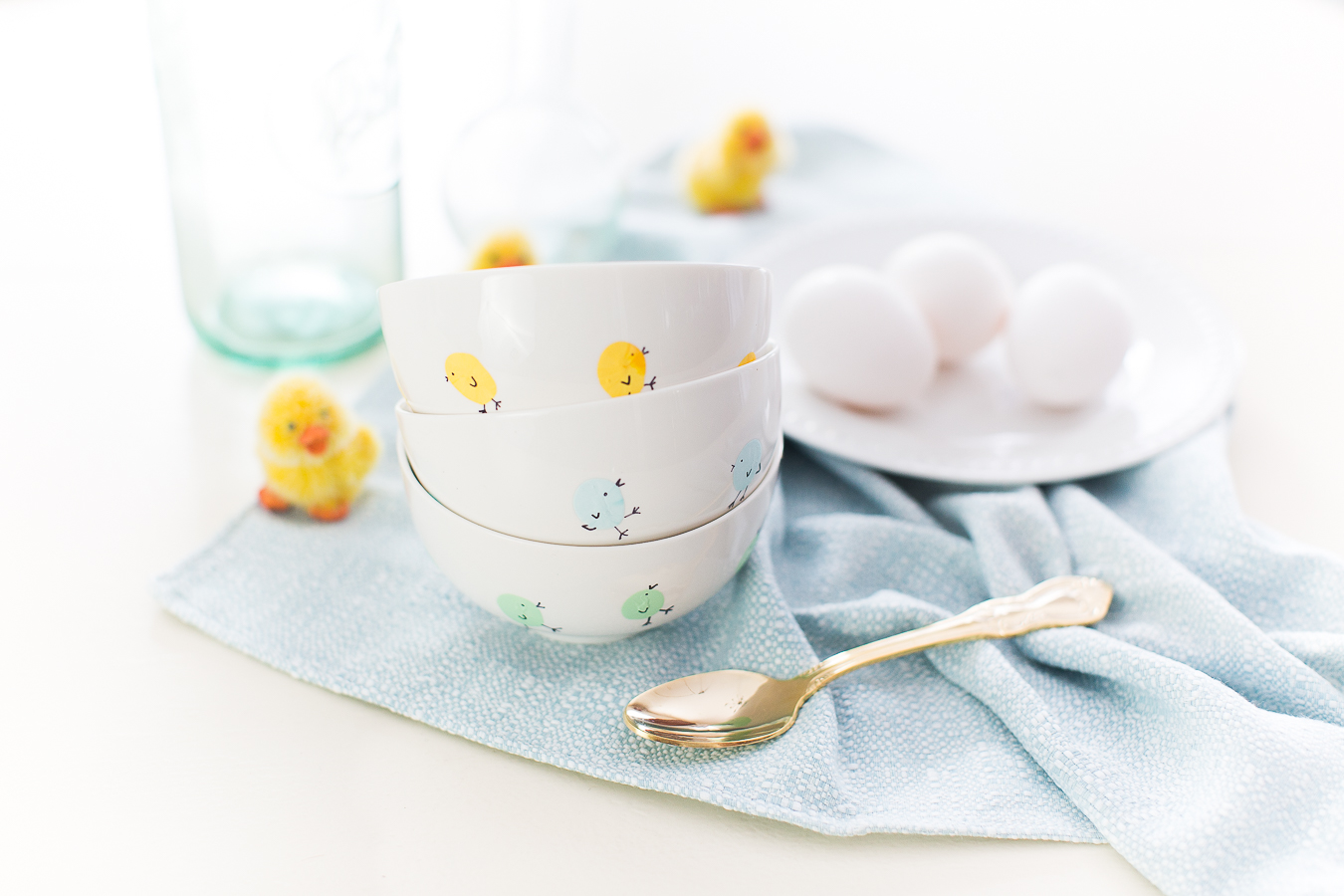 MASON JAR CRAFT – These Easter Mason Jars were easy to make and they would be perfect as vases or candy jars. Find No. 2 Pencil's idea here.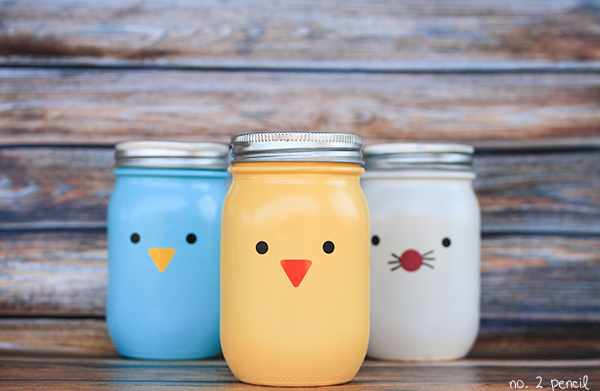 15 CREATIVE DIY EASTER EGG DECORATING IDEAS – I have always admired those that decorate eggs at Easter, their time and patience they put into it.  There are so many Creative DIY Easter Egg Decorating Ideas out there in the wide world web, so I have created this little collection.  Do you decorate eggs? What is your best tip? Find the ideas here.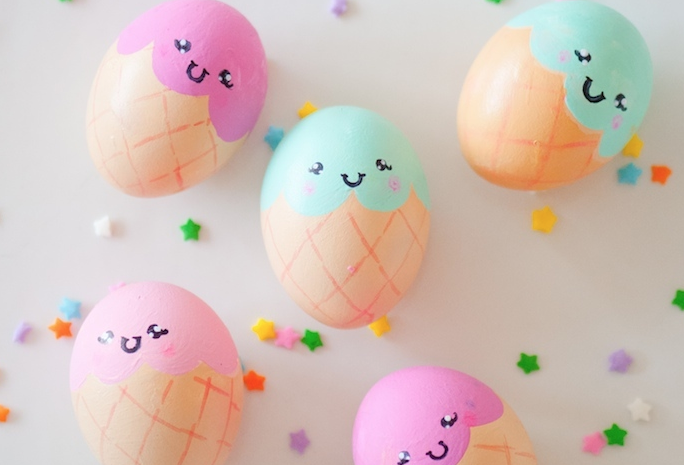 EASTER SUCCULENT CENTREPIECE – What do you get when you pair egg cups with succulents? A pretty summer arrangement for your table or windowsill! I have big plans for these guys at our goodbye party next weekend.  Find Design Improvised's idea here.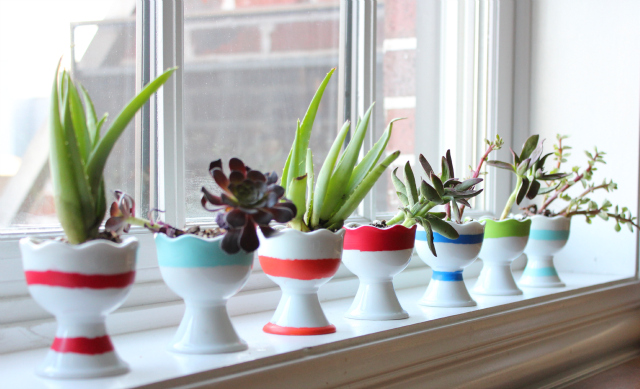 FUN EASTER CRAFTS – I have found some more really fun easter crafts for kids floating around the web, my favourite would have to be the Easter Bunny Photo, it's so sweet and I am sure grandma would love to receive it as a little gift.  These ideas are sure to inspire you! Find the ideas here.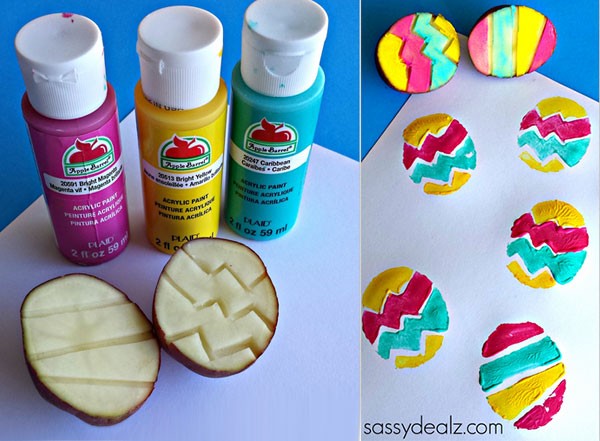 DIY SOCK BUNNY – If you're looking for a cute and easy handmade gift to add to their Easter basket then this tutorial is just for you! This quick and easy sock Easter bunny tutorial is the perfect last minute Easter craft that you can make for the kids or with them. Find the idea here.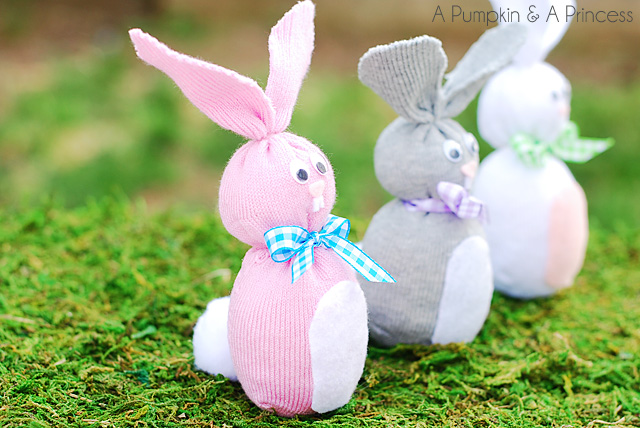 SUPER EASY DRIP DYED EASTER EGGS – These dyed eggs may look fancy, but they are so very easy to make, even those who are a little 'craft challenged' will enjoy making these drip dyed Easter eggs.  Find the idea here.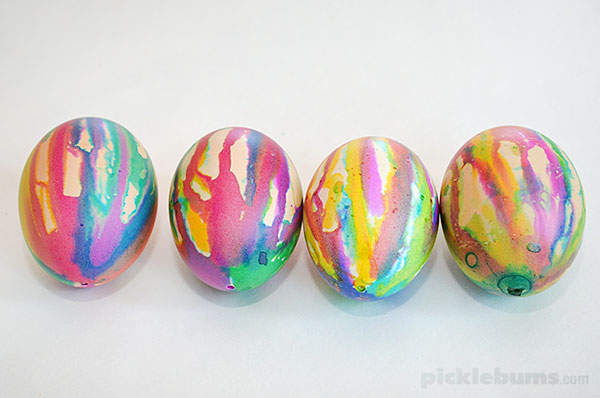 DIY EGGSHELL TEALIGHT CANDLES – Next time you are cooking breakfast, carefully remove the egg yolk & egg white and save your eggshells for this fun craft. Super cute centrepiece for Easter time. Find Little Inspiration's idea here.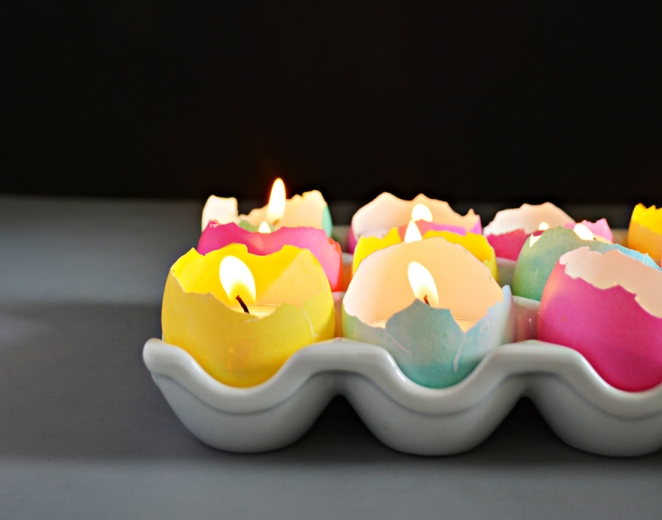 POPSICLE STICK BABY CHICK – Tweet tweet! You know what's exciting? Creating some one-of-a-kind crafts with your child! And with Easter right around the corner, this is sure to be a crowd pleaser AND it doubles as a festive decor piece as well!!! Find make and takes' idea here.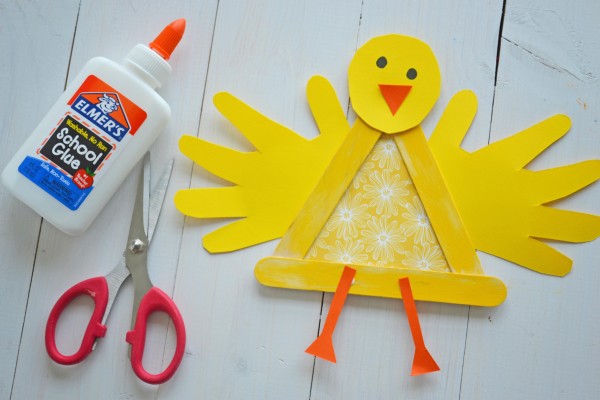 EASTER BUNNY SILHOUETTE WITH POM POM TAIL -During a late night pinterest marathon (as I do) I saw a cute image of a bunny with a pom pom tail, but I can't seem to find the picture of it now. However, this is where my inspiration came from (thank you to the original source). Find the idea here.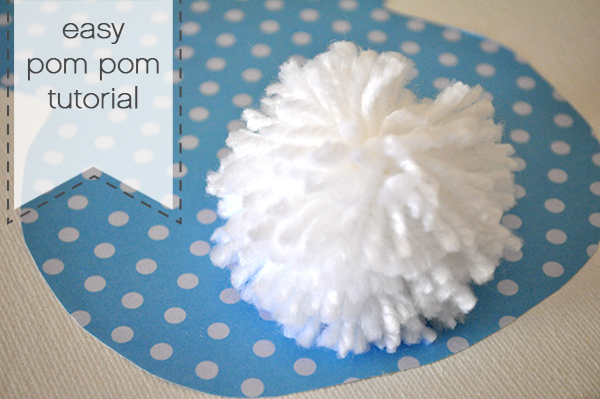 ---
CHECK OUT MY OLD EASTER CRAFT POSTS FOR SOME MORE ARTY INSPIRATION
Over the past few years, I have compiled many Easter craft ideas. If you are wanting some more arts and crafts inspiration, click on the links below and find more past ideas.
15 FUN EASTER CRAFTS FOR KIDS FROM 2015 HERE.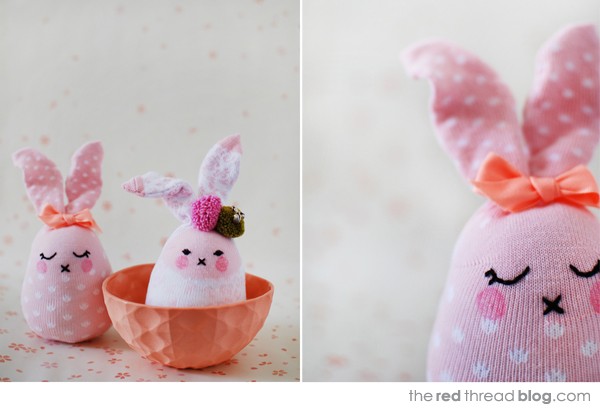 11 EASTER CRAFT IDEAS FROM 2013 HERE.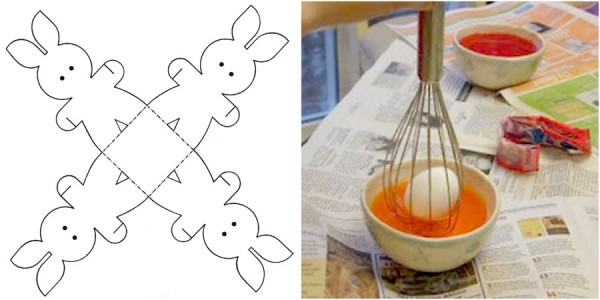 6 EASTER CRAFT IDEAS FROM 2012 HERE.