Fun Easter Craft and Activity ideas that you can do with your kids or that they can do independently. These ideas are easy and affordable and use items you probably already have around the home.
When my kids were little it was so much fun doing some Easter craft activities with them. They are such special memories for them and me! This year Easter falls right at the start of school holidays, so I have put together some fun and easy art and craft activities that your children can do for Easter. I have shared quite a few Easter activity ideas over the years so if you're looking for even more inspiration, you can find them all here.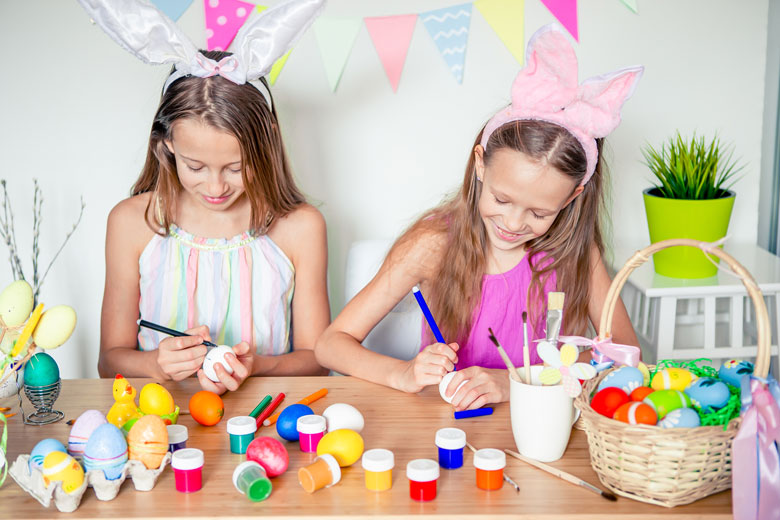 EASTER BUNNY HANDPRINTS
This is such a cute and simple craft. All you need is paper, scissors and some markers. Get your kiddos to trace the outline of their hand and then cut it out. Then they just need to turn them into bunnies! These bunny handprints would be lovely keepsakes to show how your children's hand size changes over the years.
  READ MORE: Paper Handprint Bunny Craft

DECORATE EGGS FOR EASTER
Painting hard boiled eggs for Easter is a fun activity to do with your kiddos. It can be as easy an activity or as an elaborate activity as you want to make it. I suggest to just let your kids loose with some acrylic paints and the hard-boiled eggs to see what they create. Or when you boil the eggs you could add some food dye to the water so they are already pre-coloured. Find heaps of different egg decoration ideas below.
  READ MORE: 15 Creative DIY Easter Eggs Decorating Ideas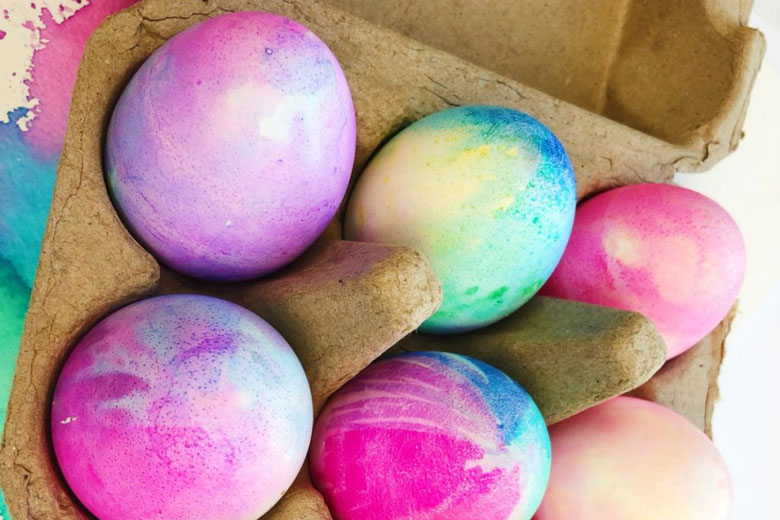 MAKE EASTER CARDS
Making some Easter cards for family and friends would be a fun activity for your kids to do. This Easter fingerprint art idea is so adorable and would work perfectly to decorate cards for Easter.
  READ MORE: Fingerprint Bunnies and Chicks Activity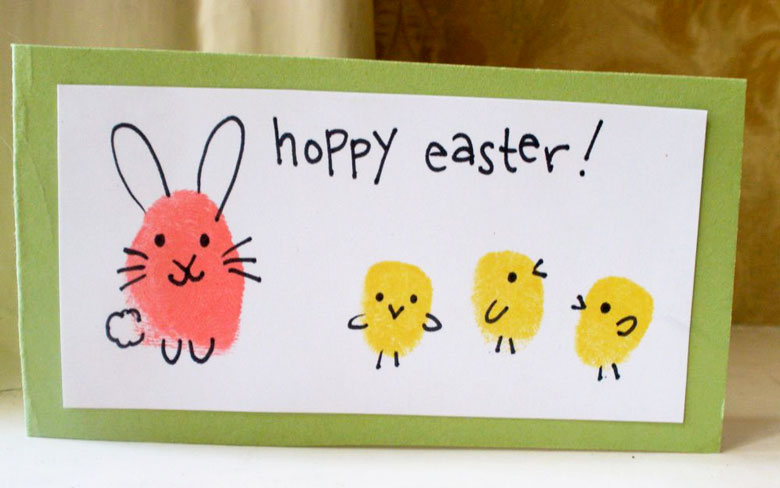 Easter Egg Rock Art
Rock painting is such a fun craft activity. You simply need to find some rocks in your garden that are roughly egg shaped. They would be cute for Easter decor, or for a non chocolate Egg Hunt!
  READ MORE: Easy Painted Easter Egg Rocks for Kids

Free Printable Easter Colouring in Pages
Colouring in is definitely a super easy yet fun activity for kids (and adults too!). Have a look at this collection of free printable Easter colouring in pages and pick your favourites.
  PRINT THESE: Free Easter Colouring Pages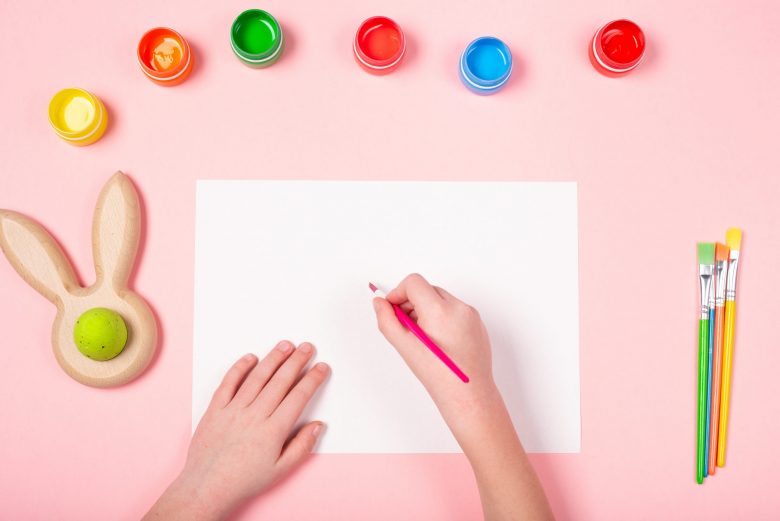 Easter Egg Potato Stamp Printing
I remember doing potato stamp art as child. It's such an affordable activity, you only need some potatoes, paint and paper!
  READ MORE: Potato Print Easter Eggs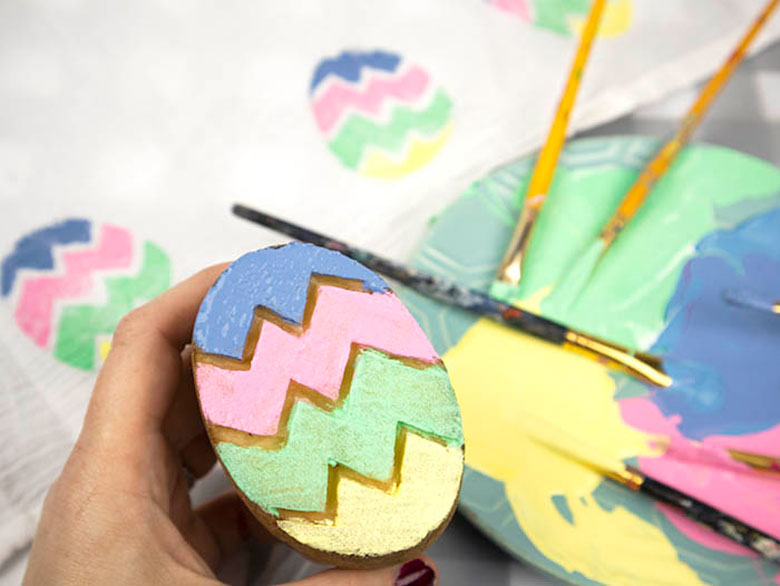 Easter Bunny Bunting
This Bunny Bunting always makes me smile. I have it available in my shop as an instant downloadable digital printable. Your kids could decorate them with cotton balls for tails or simple print and hang for some colourful Easter home decor.
  AVAILABLE HERE: Printable Easter Bunny Bunting

MAKE EASTER BUNNIES FROM TOILET ROLLS
These toilet roll bunnies are so adorable, and I love craft activities that use items that otherwise will end in the rubbish. Grab some scissors, empty toilet rolls, markers, paint and craft paper and see how your bunnies turn out.
  READ MORE: Toilet Roll Easter Bunny Craft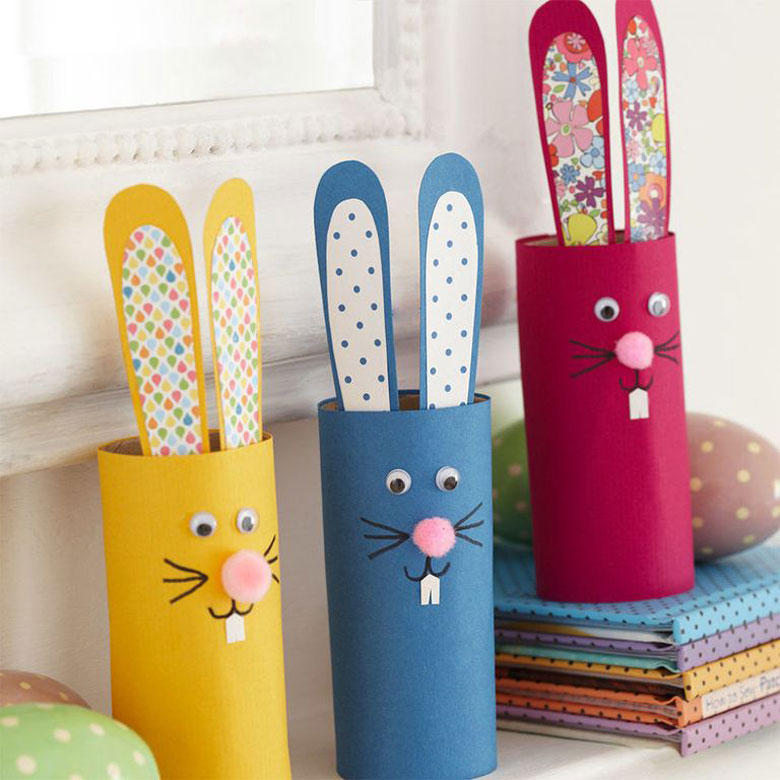 Make an Easter Bonnet or Hat
Is your child's school having an Easter parade this year? Have a look at this collection of Easter bonnet and hat ideas that you and your kiddos can make. There are some nice and easy ideas if you need some last minute inspiration!
  READ MORE: Easter Bonnet Ideas for the School Easter Bonnet Parade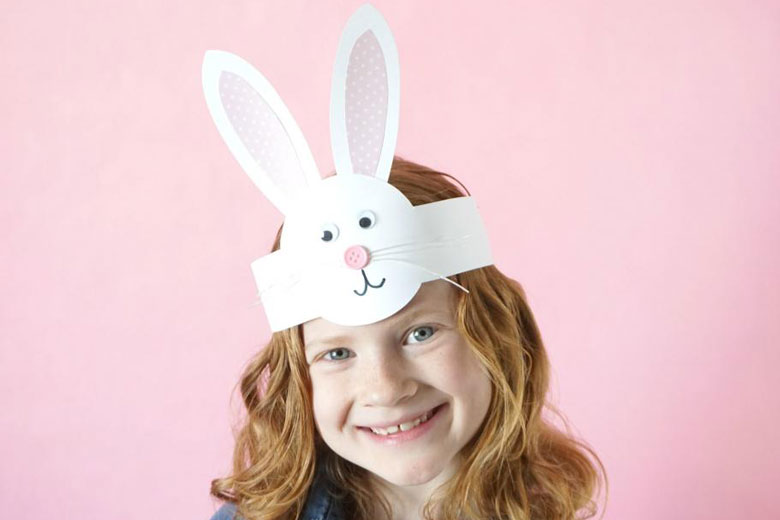 Even More Easter Craft Ideas
Find 10 more cute Easter craft activities at the link below if you would like even more activities and things to make!
  READ MORE: 10 Kids Easter Craft Ideas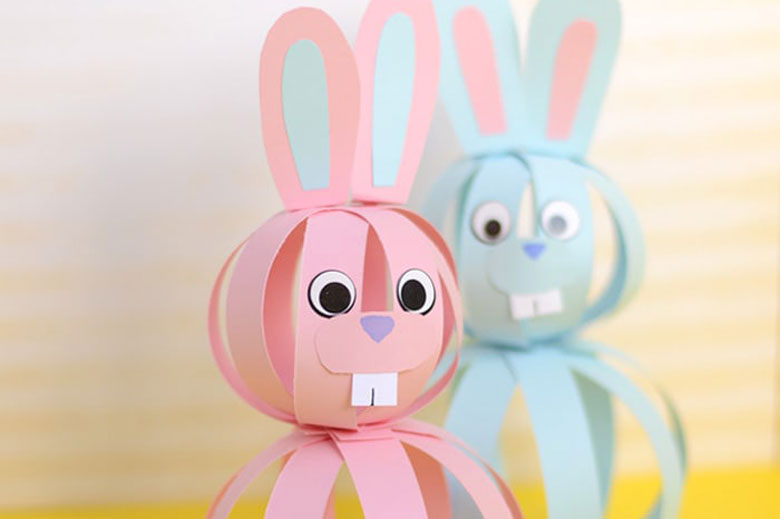 Do you like doing Easter craft activities with your kids?
---
Pin this image below to Pinterest!