Use your new 2021 Wall or Family Calendar to get a jump start on planning the New Year so you can just relax over the coming Christmas break without thinking about your upcoming to-do lists.
Christmas is nearly here, and following this unusual year I think we all deserve to relax, unwind and enjoy some quality family time. Use your 2021 Wall or Family Calendar to do a brain dump of all your upcoming dates and your must do list for January, so you can just relax and not have to think about it during any time off you might have over the Christmas break. For me whenever I have time off from work, pesky little thoughts keep sneaking into my head of things coming up that I have to do. Whenever that happens, I quickly write it down in my calendar and planner, so that I know I will get to those tasks at the right time, and I can stop thinking about them right now.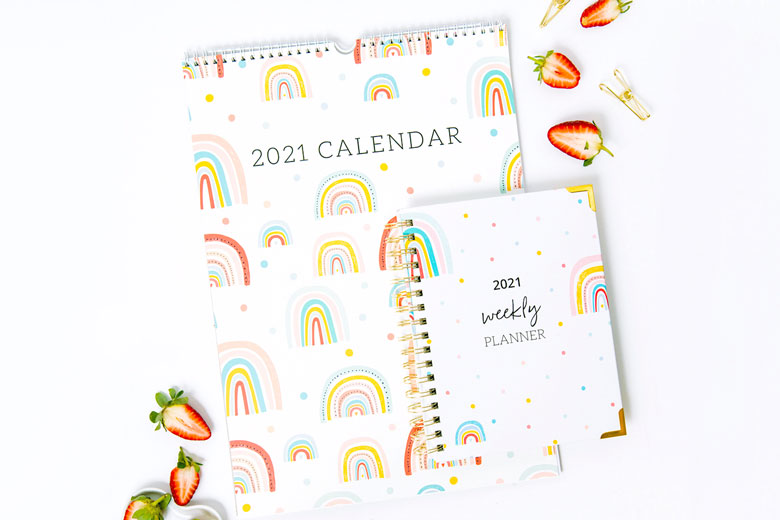 If you have yet to purchase a calendar or planner for 2021, our range is NOW ON SALE FOR 25% OFF. This is only while stocks last, so make sure to grab one. You can shop the planners and calendars here.

January is such a busy month for families; often people go away for a little break, plus when you add in all the back to school preparations, work starting back, and making sure that your kids also have a fun summer holidays, it can feel like a lot to squeeze into one month! Write out all the important dates and events in your calendar, so it's all set out for you, it will instantly make the month feel more manageable and help you see where you have busy sections in the month. I love how the below example calendar page for January has been set out.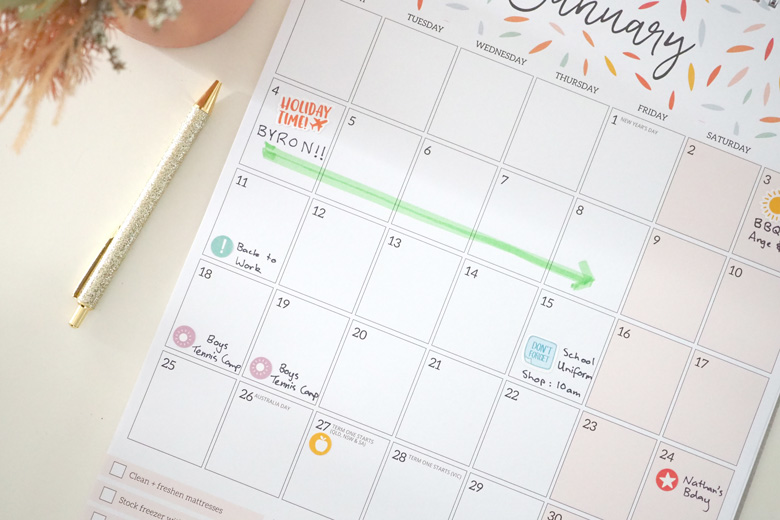 At the bottom of each calendar are some pre-filled monthly to do tasks to help you stay on top of those things can be overlooked, included is 1 happiness or health task to keep you smiling each and every month. There's also space to write out the tasks you must get done for the month, and a blank box to use in a way that makes the most sense for you and your family.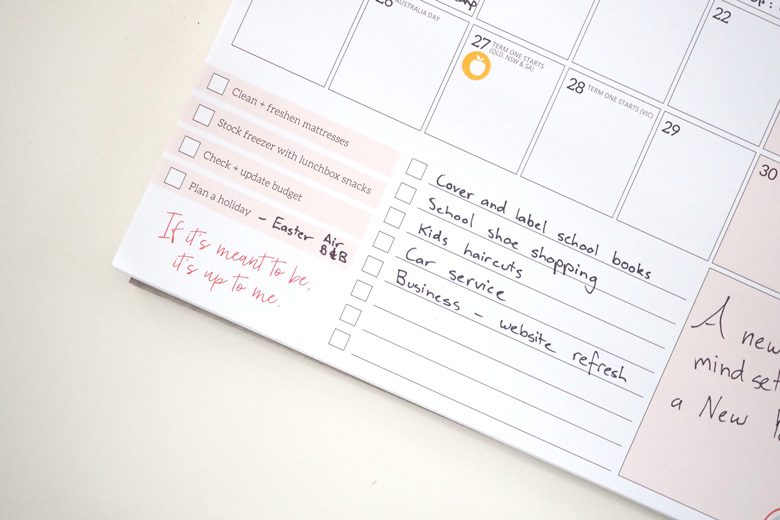 At the back of the calendar are over 1000 stickers to help with your organisation, and to quickly record important dates. The bright and eye-catching stickers can be used for birthdays, medical appointments, sporting commitments and so much more!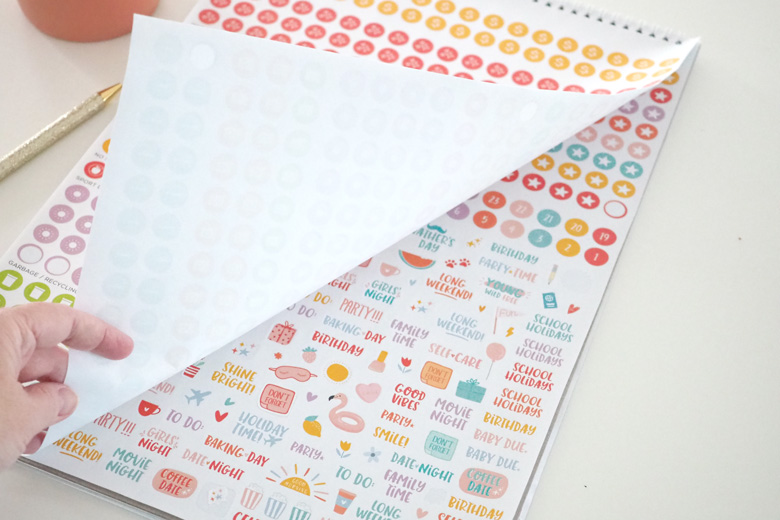 This is the final of the Xmas Tips series of  posts. I hope you have found some helpful and inspiring ideas so that you have a calm and organised Christmas and holiday season and that it flows on into the New Year as well.
What's on your to-do list in January?
---
Pin this image below to Pinterest!