Christmas Card inspiration on getting organised, sentiment and message ideas to write in the cards, hand made gift tags, and display suggestions for cards you receive, and ideas for kids to give Christmas cheer to their friends.
I know that sending and receiving Christmas cards has become less common in recent years. However perhaps this year it might nice to send and receive some Christmas cheer in the mail. We all haven't been able to travel or visit family and friends as much as previous years and this is a thoughtful way to let others know that you are thinking of them.
GET ORGANISED TO WRITE YOUR CHRISTMAS CARDS
Make a plan, write out the list of names you wish to send cards to, organise and print photos if you will be including them, purchase cards and stamps and check you have the correct mailing addresses for everyone on your list.
  READ MORE: Tips for Writing Christmas Cards

WRITE THOUGHTFUL MESSAGES IN THE CHRISTMAS CARDS
It's nice to include a little message in each card that says something more than just 'Merry Christmas' yet there may not be time to write a personalised message in each card. Find some ideas on what to write in your Christmas cards with this big list of 30+ Christmas Card Sentiment Messages.
  READ MORE: 30+ Christmas Card Sentiment Messages
HAND MAKE YOUR GIFT TAGS FOR A PERSONAL TOUCH
These cute hand embroidery gift tag printables are the perfect Christmas craft project. They are super easy and fun to make, and would be a lovely Christmas craft activity to do with your children. They will add a special touch to any present.
  MAKE THESE: Handmade Embroidered Christmas Gift Tags 
IDEAS ON HOW TO DISPLAY CHRISTMAS CARDS
I love it when I do receive Christmas cards from friends and family. They look so pretty and festive. There are so many clever ideas for display the cards as part of your festive decorations.
  READ MORE: Christmas Card Display Ideas

KIDS CHRISTMAS CARD AND GIFT IDEAS FOR FRIENDS
Giving Christmas cards or a little gift to their little friends is nice way for your children to learn the importance of giving during this time of year. Plus it's nice way to mark the end of the year.
  READ MORE: Kids' Christmas card and gift ideas for school friends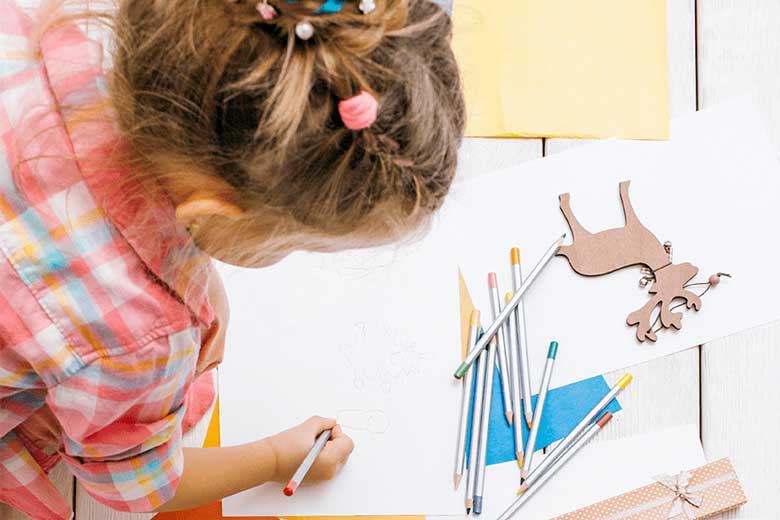 Will you be sending Christmas cards this year?
---
Pin this image below to Pinterest!