I've set the task today to create a Christmas gift wrapping basket, check out the task here. Wrapping stations help to keep all your wrapping items together so you don't have to search each time you want to wrap a gift. See my Christmas Gift Wrapping Station here.
Now, over to Charlene from Teacher by Trade, Mother by nature who is sharing her great Under the bed Christmas Gift Wrapping Station.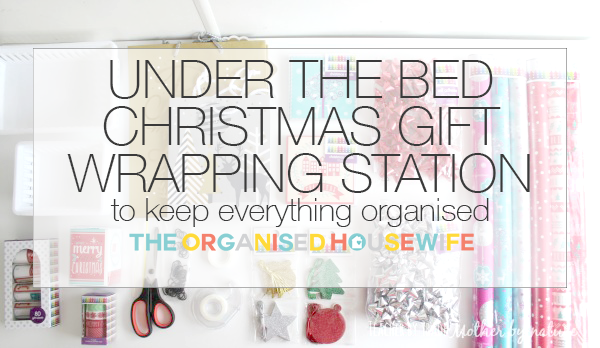 Over the years, I have tried many ways of storing and organising my gift wrapping supplies, especially for Christmas. I have been looking for a better solution where I can put everything I need in one place, to wrap my Christmas presents, rather than searching high and low throughout the whole house for misplaced supplies. I also need something I can easily access and move from room to room (if need be).
How to make a Christmas Gift Wrapping Station
An underbed storage container is the perfect solution for organising all of your Christmas gift wrapping supplies. Today I am going to share how YOU can put one together, using three simple steps, just in time for Christmas.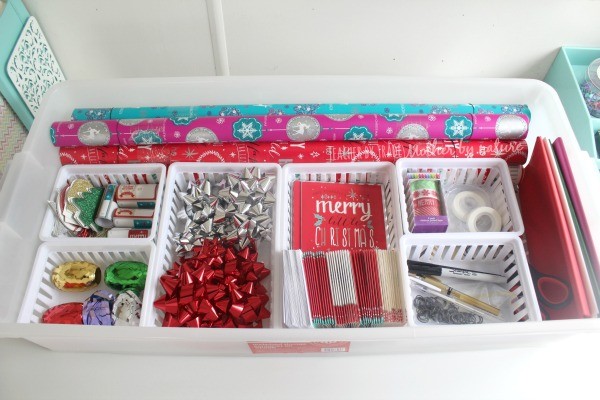 Step 1: ather all your Christmas supplies:
Underbed Storage Container (with wheels)

– 36L or needs to be at least 78cm long to fit regular gift wrap rolls comfortably

Baskets – or small containers to group like things together
Gift wrap – 3-6 rolls
Gift bags – for those hard to wrap gifts
Gift tags – to name each of your gifts (you will also need a nice pen/marker that won't smudge)
Christmas cards – to be given individually or with a gift
Tape dispenser – plus a spare roll of sticky tape (just in case you run out)
A few Loom bands (stored in a snap-lock bag) – to wrap around the ends of the gift wrap rolls
Bows & Ribbon – personalise your gifts with a bit of ribbon and a bow
Tissue paper – to put in gift bags or wrapping a delicate or special gift
Scissors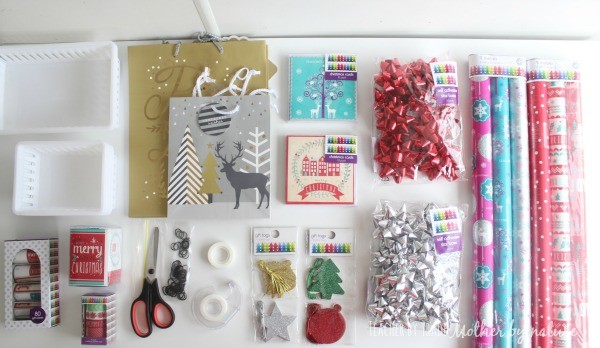 Step 2: Place wrapping paper rolls, gift bags and baskets in the underbed storage container.
You might like to play around with the layout, so do what works for you. For me, the gift wrap rolls are placed at the top; on the left-hand side – three of the baskets are mounted using a bit of sticky tape, and on the right-hand side – the gift bags are tucked under the rolls of gift wrap and the remainder baskets are placed neatly on top.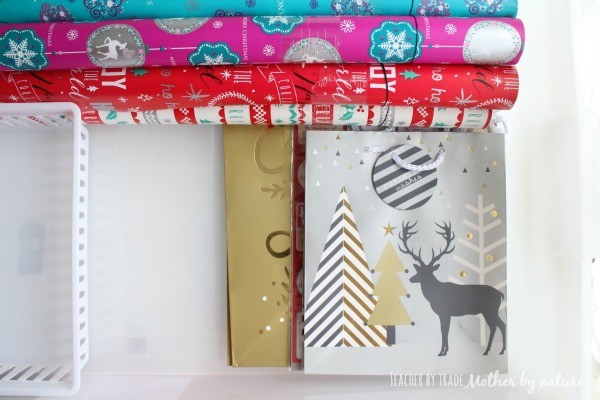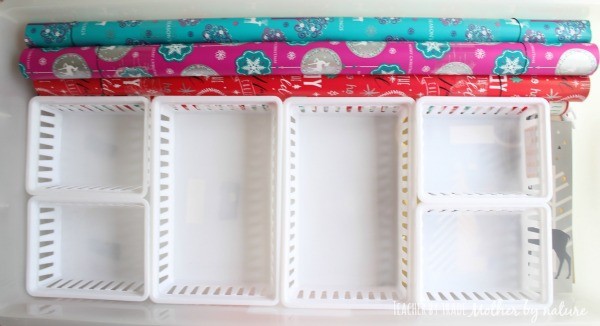 Step 3:
Add your gift wrapping supplies
To keep your Under-the-bed Christmas Gift Wrapping Station organised – group like things together in the baskets and label each basket (optional). Once something has been used, it can either be returned to the right place or you will be able to see what supplies you need to buy. Tip: keep an eye out for Specials and/or Clearance tables after Christmas to stock up on supplies for next year.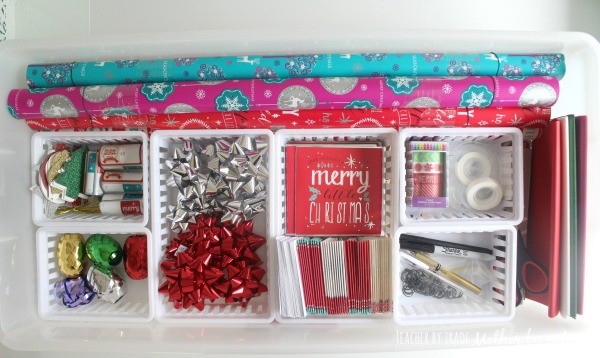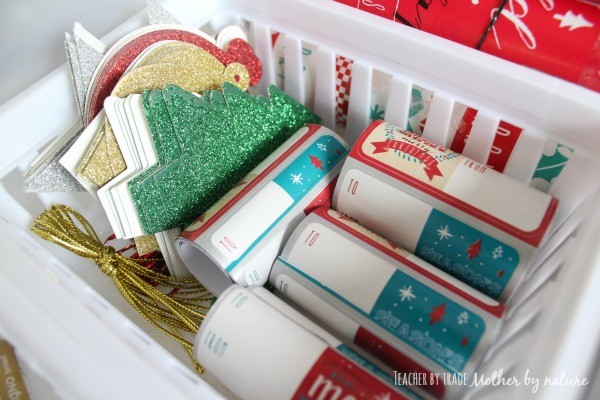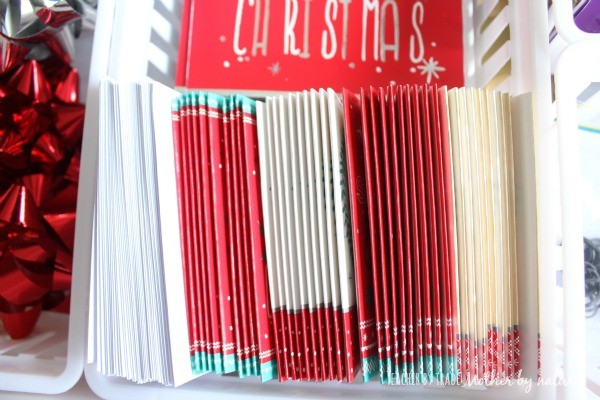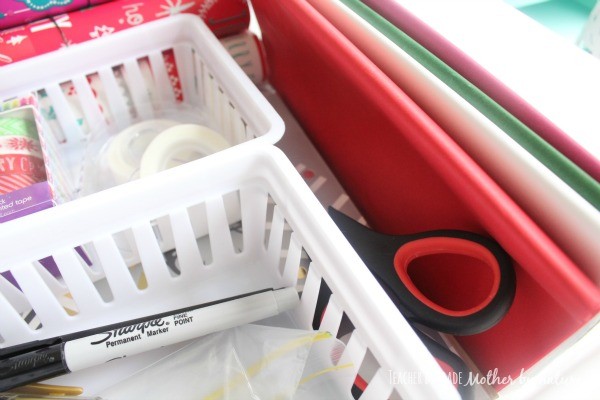 TIP: Wrap a Loom band around the ends of your wrapping paper to prevent it from unravelling or getting torn.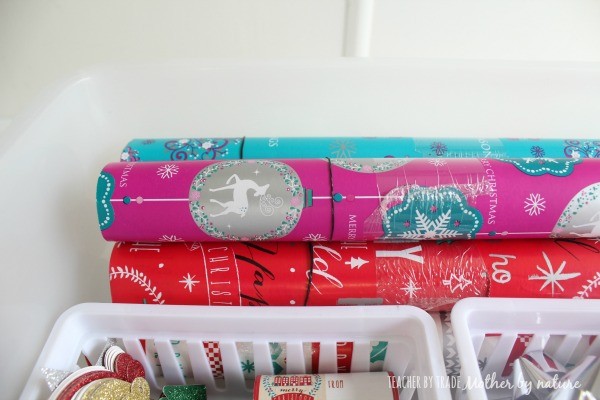 I roll my Christmas Gift Wrapping Station under the bed when it's not in use. I love this solution so much, I have actually made one for Special Occasions, e.g. Birthdays, Weddings, New Baby etc and have it stored in my Office, on top of my crafts cupboard.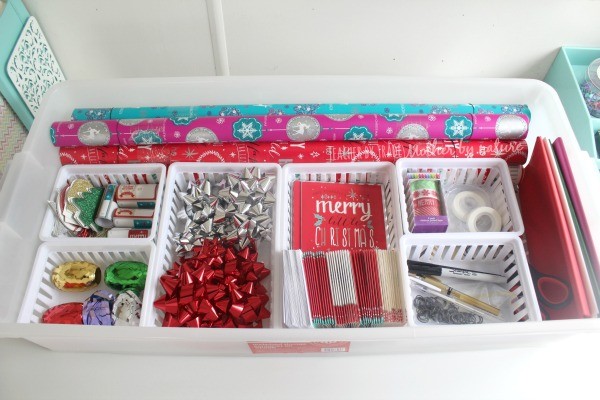 So there you have it – the perfect solution to store and organise everything you need, to wrap your Christmas presents, all in the one place.
HOW DO YOU STORE AND ORGANISE YOUR GIFT WRAPPING SUPPLIES?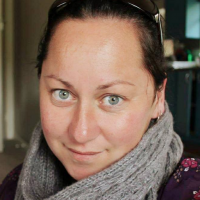 About Charlene
Charlene is a Kiwi Mummy Blogger at Teacher by trade, Mother by nature, a primary school teacher by trade, and a mother of two by nature. She blogs about Life, Home and Family, including fun play activities, organisation tips and tricks, and sharing creative ideas.
Find Charlene: blog | facebook | instagram | pinterest