I've reviewed the perfect Christmas gift for your child (it was at the top of my list when my kids were young!), that'll stand the test of time and keep your kids entertained for many years to come.
As Christmas approaches, parents all over the country begin to scratch their heads and wonder what gifts to get their children this year. We all want the perfect Christmas present, the one our children will still be using come next Christmas – and perhaps even the one after that. A gift that will stand the test of time, that our kids can use alone or with friends and siblings, and perhaps even one that gets our kids outside, moving, and sleeping like babies at night.
Now whilst this wish list seems quite excessive, I think I may just have done the impossible and found a product that ticks all these glorious boxes… it's a trampoline!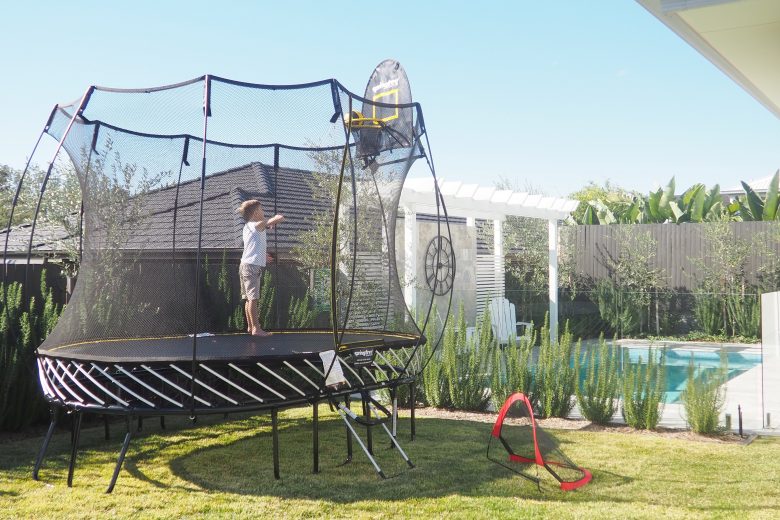 In partnership with Springfree Trampoline
When I was a kid, a trampoline was a must-have in our backyard! It was the source of so much joy and laughter, which is why I always made sure my kids had a trampoline too – but I ended up having to replace our trampolines every few years. I always opted for trampolines with the padding over the springs, but this padding would disintegrate quickly and exposed springs would rust and pinch my kids. The netting would rip, and I always found myself in the backyard monitoring my kids on the trampoline so they didn't get injured on these deformed (and unsafe) contraptions. But oh how times have changed since then!
If you're one of those parents (like I used to be) who opted for a cheap trampoline last Christmas only to find it's now sitting unsightly and unused in the backyard, there is hope! Whilst the price difference between the budget trampolines and the top of the line trampolines is huge, so it seems is the difference between their durability, usability and safety too.
I've put one of the safest trampolines – Springfree Trampoline – to the test in a bid to help you make the right choice this Christmas. I wanted to demonstrate first hand just how much bounce you really get for your buck (sorry, but that pun was crying out to be used! lol).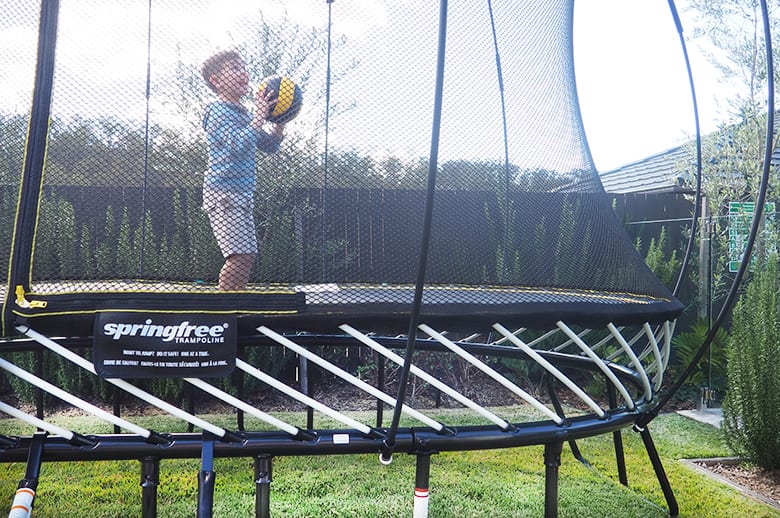 Why Pay More?
If my kids were still young, there are two pretty big reasons why I would opt for a Springfree Trampoline, and I feel these are pretty universal reasons for most parents: safety that is second-to-none, and a 10 year warranty on all parts! To be clear, that means if you buy a Springfree Trampoline when your child is 7 years old, your trampoline (from net to frame to mat) will be covered until they're 17 years old!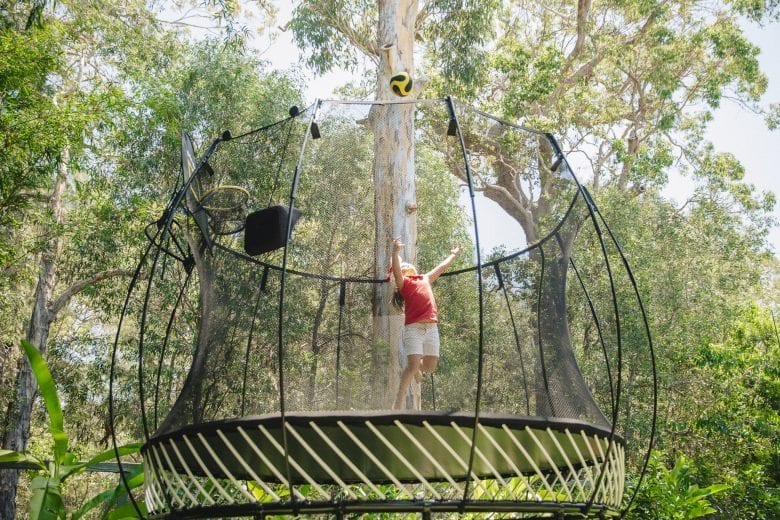 Let me break it down for you a little more…
Safety
One-of-a-kind: they're the ONLY trampolines to pass the Australian Safety Standards from 8 different leading brands in Australia.
Less injuries: they are the world's safest trampoline, with the patented Springfree design that eliminates 90% of product-related trampoline injuries!
No pinching: there's no metal springs, but flexible composite rods instead which prevent pinch points for little feet and toes.
A better bounce: the SoftEdge mat is 30 times more shock absorbent than pads and eliminates hard edges at the jumping surface.
No metal poles:  flexible net roads are used instead of metal poles to prevent injury.
No falls: the safety enclosure prevents falls to the ground, whilst the frame is positioned underneath the jumping surface so it's impossible to fall on.
Click here to read more about Springfree Trampoline.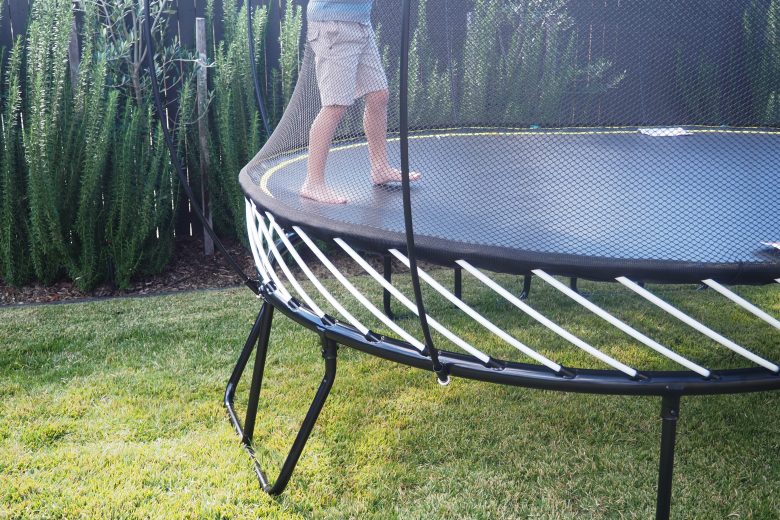 Built To Last
10 years warranty: on all parts – from net to frame to mat.
Highest quality materials: so that it can stand the test of time.
Weatherproof: you can leave your trampoline outside all year-round… without it falling apart on you! All their trampolines have three layers of rust protection on their frames, UV resistant polypropylene nets and mats, as well as composite fibreglass rods.
PLUS: Some Other Very Cool Things I Discovered
ADDITIONAL ADD-ONS: There are also heaps of awesome Springfree Trampoline Accessories you can get – like a basketball hoop, sunshade, and even sensor pads that connect wirelessly to your tablet allowing you to create an outdoor interactive Smart Play experience! Just let that sink in for a minute… you can actually hook your iPad up to your trampoline! It blows my mind how far trampolines have come since I was a kid. My advice though, would be to not get all these at once, but instead keep some up your sleeve for future Christmas present ideas (I know, clever right?).
COMPACT: You do really get more bounce for your buck with Springfree Trampoline – I mean literally! – because there are no springs! Your little ones can bounce right up to the edge of your trampoline, which also means you could consider a smaller trampoline whilst still enjoying a large bouncing space (a great idea if you have a small backyard).
INSTALLATION: don't feel like tackling this one alone? Don't! Pay a little extra and have the team at Springfree Trampoline do the hard work for you instead.
My Conclusion?
If my years of constantly replacing my 'more affordable' trampolines are anything to go by, I would definitely recommend paying a little more this Christmas. If you can afford to get a Springfree Trampoline (FYI – they also offer finance options!), you will not only be buying yourself the peace of mind that comes with the world's safest trampoline, you will also get a trampoline that'll see your child right through their peak trampolining years. That means no disposing of old broken trampolines every few years, which trust me, is a hassle that is worth avoiding!
Click here to purchase a Springfree Trampoline in time for Christmas!
What are you getting your kids for Christmas?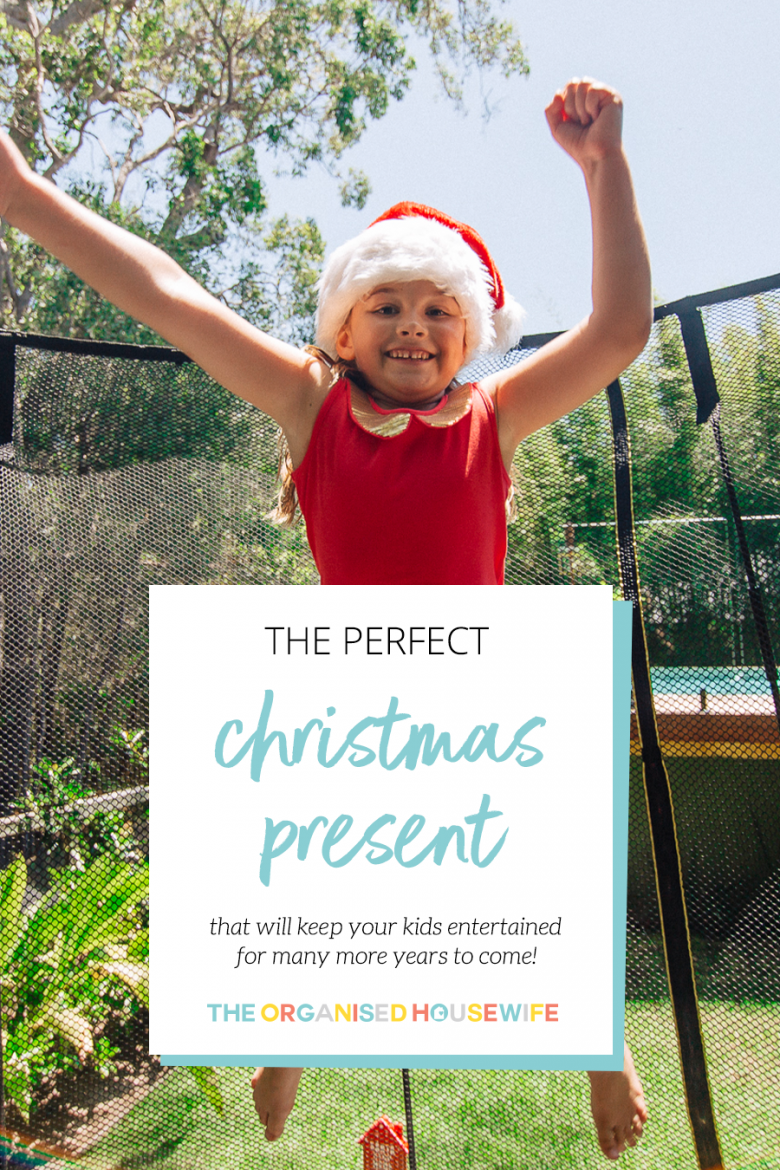 This post is run in accordance with my disclosure policy.