This post is sponsored by Coles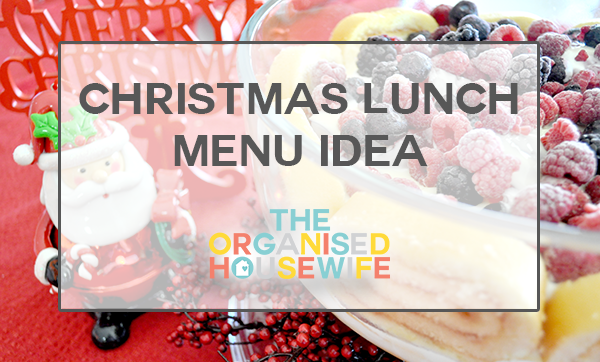 We usually catch up with both sides of our families on Christmas day coordinating lunch with hubbies family and dinner with my family.  This year we sadly won't see my brother in law and his partner so we planned an early Christmas celebration lunch recently.  We tried to make it as festive as we could, just like it was Christmas Day!  We had our 'Christmas Day' lunch on the same day we put up the Christmas Tree, it was a really lovely start to the Christmas season.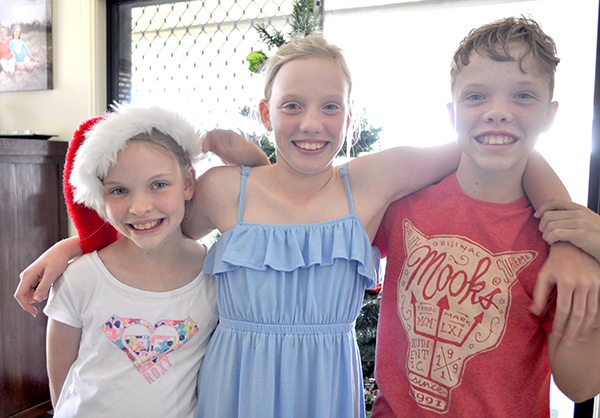 I picked up some of these Giant Gingerbread Man Kits which kept the kids occupied while I was cooking in the kitchen.

We only realised the day before our Christmas get together that this day was our only chance to catch up before Christmas so I didn't have much time for planning and cooking ahead which is so unlike me.  I used the Taste.com.au Christmas Meal Planner to help me create an easy (because I'm preparing and cooking everything on the day) and budget friendly (because we will be doing this all again on Christmas day with my family) Christmas day menu.  Tastes Menu Planner has a wide range of menu's to chose from… traditional, modern, BBQ, picnic, buffet and more so you will find some great ideas to suit you, and what I like the most is that it includes a time plan to help you prepare all the food ahead of time.
I used their 'Your first Christmas menu', which inspired the following meal plan.
Christmas Day Menu Idea
Starter
I didn't make a starter as I felt there was plenty of food to eat with the main menu and dessert plus we picked at some delicious rum balls before hand.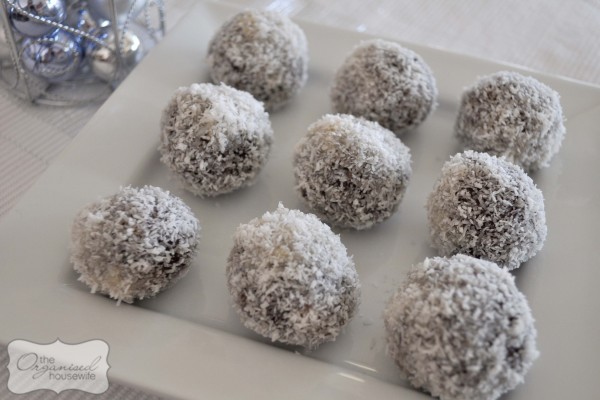 Prawn & Avocado Salad
The menu suggested this Prawn and Avocado Salad as a starter, looks so fresh and tasty.
View Prawn & Avocado Salad recipe here.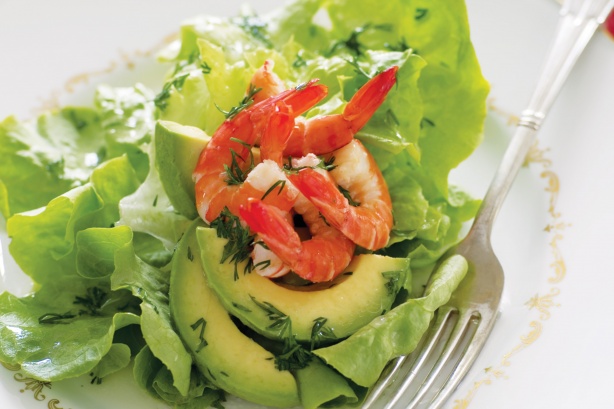 image credit:  taste.com.au – photography by Willima Meppem
Mains
Best-ever Brown Sugar Ham
I must say I am mighty impressed with how this ham turned out, it looked spectacular, my hubby was so proud that he refused to cut it before everybody arrived so they could see and smell it, he's so lovely.  I used Coles Brand Australian Half Leg Ham which was the best value, I can't complain about the quality as it tasted so good, I am still enjoying the leftovers!
I simply removed the ham rind, scored the fat, added cloves and brushed on the sauce which was fuss free to prepare.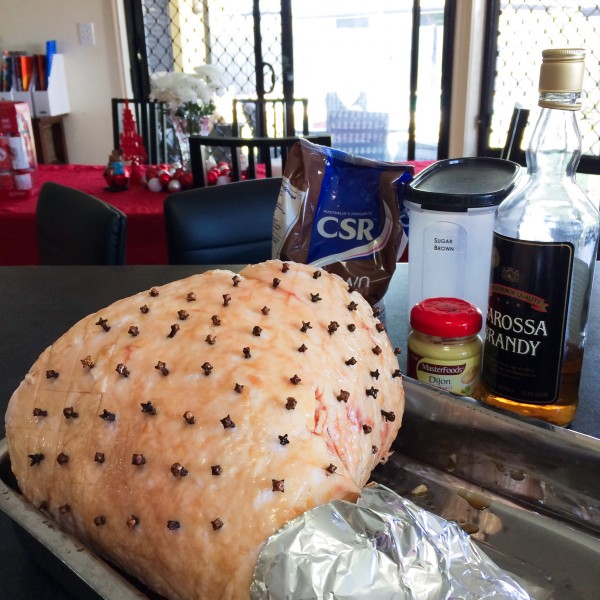 Pop in the oven to brown, brushing on more sauce every 15-30 minutes.  All up this took just over an hour and a half, I allowed it cool before slicing.
View Best-ever Brown Sugar Ham recipe here.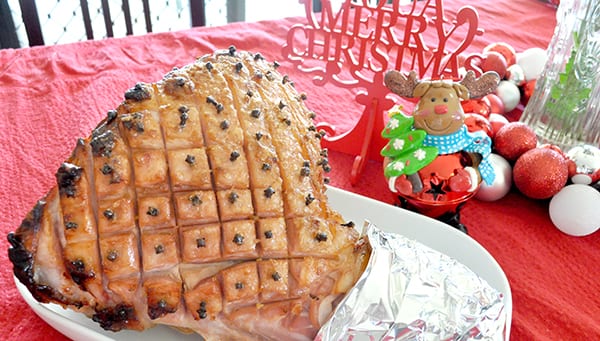 Turkey
While the ham was in the oven I also popped a Turkey in their too, which we sliced up and served on a plate with the ham.  It was beautifully tender and very tasty.
Sides
Potato Salad
In the menu plan it suggested some crispy roast potatoes, but as I was having the menu as a lunch option a cold potato salad was more appealing with our current Gold Coast heat wave.  I made potato salad for the first time last year and I have been hooked with this recipe ever since.  My son had 'thirds' as he loved this salad so much.
View potato salad recipe here.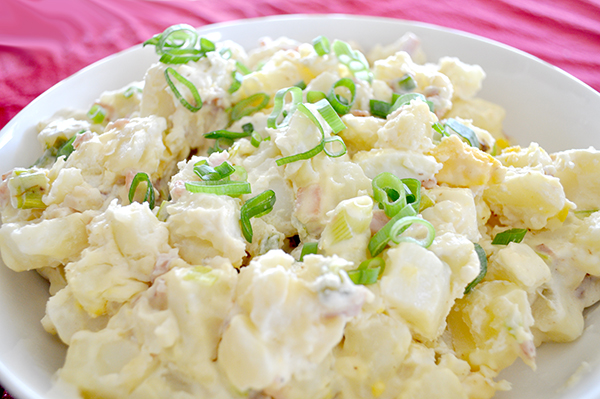 Bean Salad
The menu plan suggested a Beans with Almonds and lemon dressing recipe, but whilst browsing the website recently I found a Green Beans with cherry vinaigrette recipe by Curtis Stone which I was eager to try.  The crunch of the nuts and beans and zing of the cherry vinaigrette made this a perfect side salad to the meal.
View Green Beans with Cherry Vinaigrette recipe here.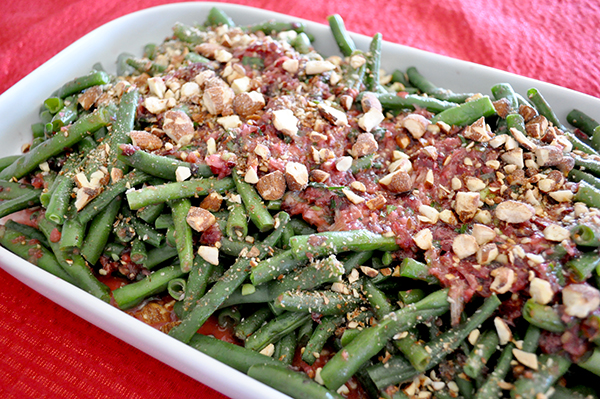 Drinks
Christmas Punch
This Christmas Punch was so good, topped with delicious cold fruit. It was really easy to prepare, so easy my Mr 11 made this for us! This is a 2L jug, Mr 11 made enough to fill the jug, we drank it so fast that he made another!
View Christmas Punch recipe here.

I used the Coles Mixed Berries from the freezer section, which kept the juice beautifully chilled.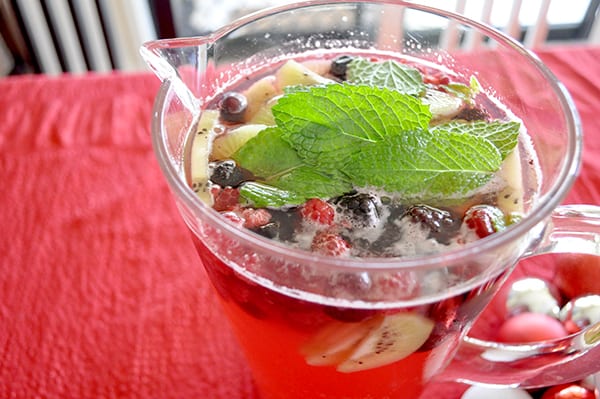 Dessert
Without fail I always have a trifle on our Christmas table in memory to my mum.  I followed Tastes Berry Trifle reicpe, but instead of using fresh fruit I used more of the Coles Frozen Mixed Berries.  Find Summer Berry Trifle recipe here.
Use a glass bowl to serve the trifle, it's so visually appealing with the rollettes on the side.
Decorations
I found these sweet christmas decorations from Coles.  I love to fill the table with Christmas ornaments, beautiful napkins and can never go paste a pretty bon bon.  To me the bon bons are like icing on a cake, it just finishes off the table.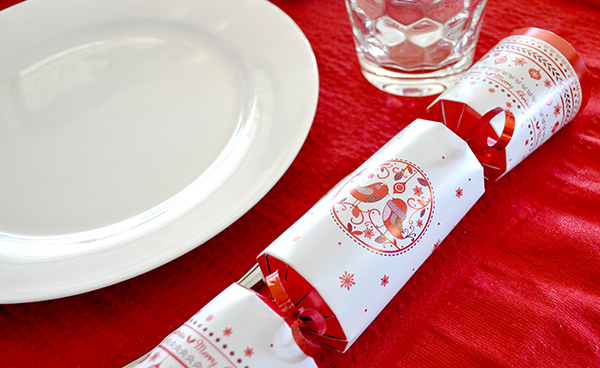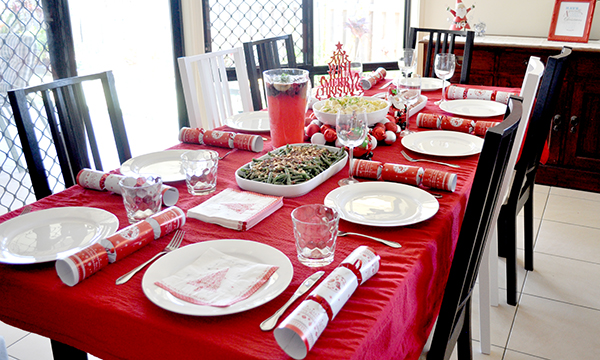 I used a Christmas Wreath to decorate under the potato salad bowl.  Just to add a bit of height to the table.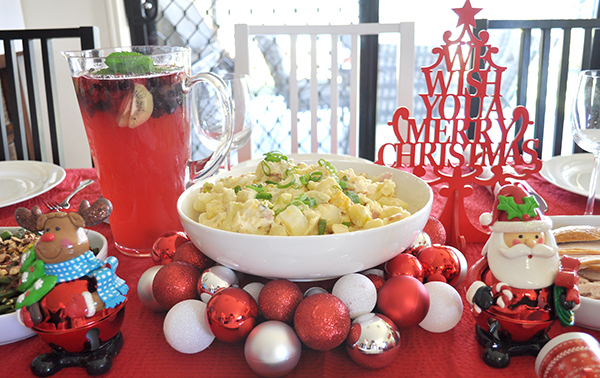 Santa and his buddy Rudolf sat beautifully on the table.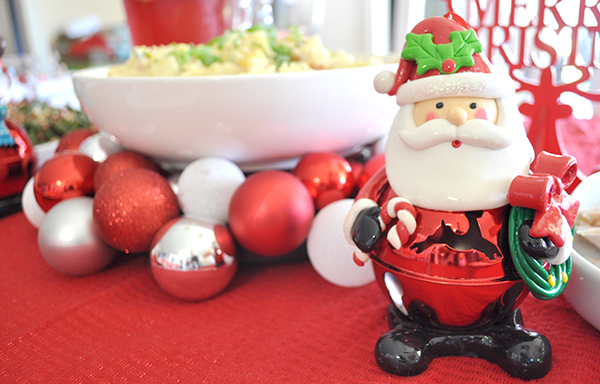 There you go, our Christmas menu was absolutely delicious, I wouldn't change a thing!  From my family to yours, Merry Christmas!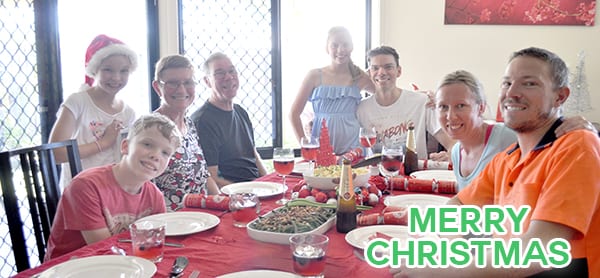 Please note this giveaway is now closed, congratulations to Michelle K.
Win $1,000 Christmas Shopping, done for you!
This is one very awesome prize.  Coles is giving the chance for one lucky winner to have the greatest Christmas chore done for them – their Christmas Shopping, a shop to the valued of $1000.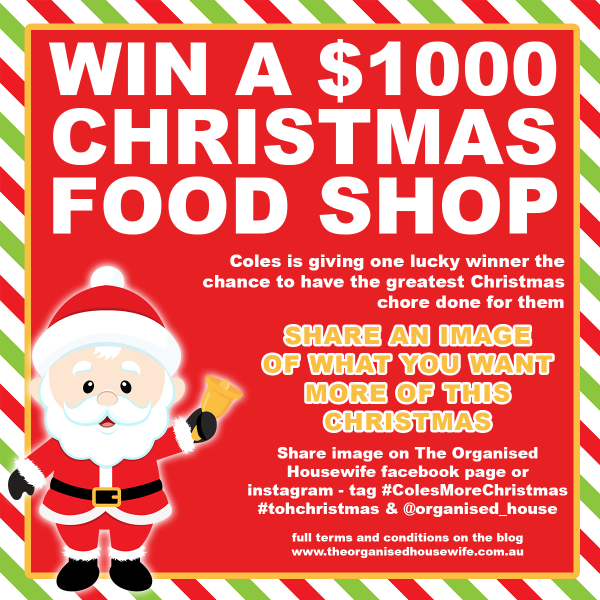 Please note: this giveaway is run in conjunction with The Organised Housewife, Fat Mum Slim, Sarah Todd, Souvlaki for the Soul, Love Life Hiccups and Big Family, Little Income.  One winner will be chosen for all mentioned blogs.
How to Enter – Two entry options:
Facebook – Share an image on The Organised Housewife facebook wall of what you want more of this Christmas – tag #ColesMoreChristmas and #tohchristmas
or
Instagram – Share an image on Instagram of what you want more of this Christmas – tag @theorganisedhousewife #ColesMoreChristmas and #tohchristmas
This giveaway ends 11.59pm AEST Saturday 20th December 2014.

GIVEAWAY TERMS AND CONDITIONS
This post/giveaway was coordinated by The Remarkables Group and run in accordance with my disclosure policy, please read the terms and conditions below

Terms and Conditions:  1. Entries must be made via Instagram or The Organised Housewife Facebook page to qualify.  2. Entries close11.59pm AEST Saturday 20th December 2014.   3. One entry per household, open to Australian residents only.  4. This giveaway is a game of skill. The judge's decision is final and no correspondence will be entered into.  5. The prize is valued at $1000.00  6. One winner will be chosen.  7. The winner will be contacted by email, please ensure you leave your email address.  8. If I have not received a reply from the winner within 7 days the prize will be forfeited and awarded to the entry judged to be the next best.  9.  The Organised Housewife will take no responsibility for any delay, loss or damage to prizes sent to winners. 10. You must tag @theorganisedhousewife and #ColesMoreChristmas #tohchristmas in your Instagram post or post your photo to The Organised Housewife facebook wall and tag #ColesMoreChristmas #tohchristmas.  11. Coles will be in contact after winner has been drawn with details of redeeming your prize. 12. Christmas Shopping will be done at a Coles supermarket.  13.  This giveaway is run in conjunction with The Organised Housewife, Fat Mum Slim, Sarah Todd, Souvlaki for the Soul, Love Life Hiccups and Big Family, Little Income.  One winner will be chosen from all mentioned blogs.