Sometimes it is hard to find a gift for somebody that has everything.  They may not need another ornaments, it's hard to choose the right clothing size or chocolates will melt while under the tree.  However, I have found the perfect gift to give a 'Mum'.  
See details below of an exclusive discount offer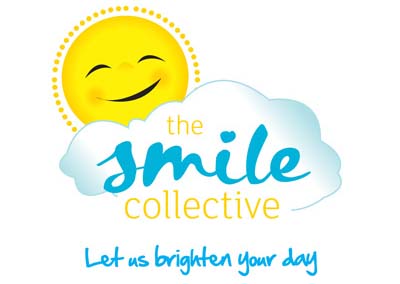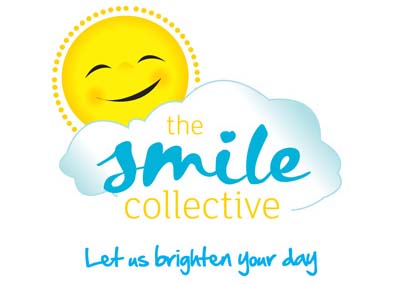 I love the story of how The Smile Collective started.  In short, Kelly was running a small business and found herself overwhelmed with everything that was involved.  I think many of us know the feeling of having too much on our plate and trying to stay in control and keep a balance between working and family.  One morning Kelly went for a run deciding it was the day to smile at everybody she passed, to her amazement they all smiled back, when she returned home she was on top of the world and loved what a kickstart it was to her day.  So this was the beginning of 'The Smile Collective': 
"A website where people could share stories and jokes and pictures and thoughts – anything that brings a smile to their face'. I thought such a website could be a place where people could go to find temporary relief from the overwhelm of their days and hopefully brighten up their day at the same time." ~ Kelly Exeter
The Manifesto for Mums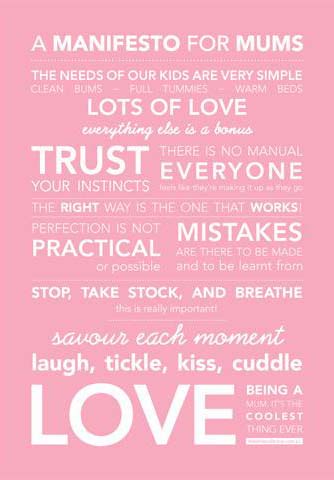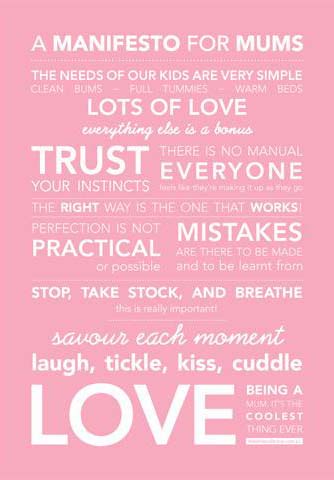 This manifesto is just beautiful, reminding me of the simple things in life and what being a mum is truly about.  Sometime life does become busy and we forget to take moments out to laugh and have fun with the kids.  
My favourite phrase in this manifesto is: 'Perfection is not PRACTICAL or possible'. Which is absolutely true and can be read so many ways.  Strive to be the best you can be and this will be perfectly enough.  
My sister-in-law will be a mum for the first time soon (and I will be an Aunty for the first time, wahoo!!) so I have framed a manifesto for her as a gift for Christmas, I think this is the perfect gift for a new mum. 
The Manifesto for Kids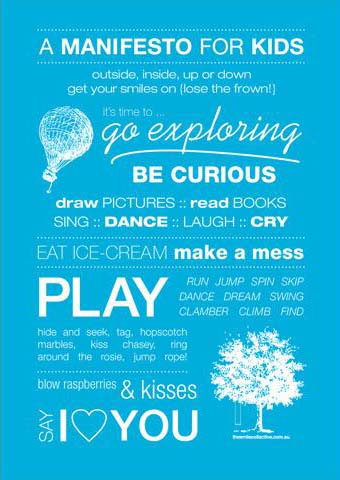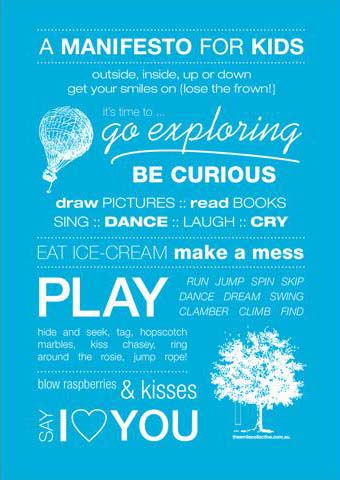 As much as we need reminding the kids do to.  You already know that I am a fan of displaying quotes for the kids, well this Manifesto is just as great.   Kids these day's are easily drawn to technology, TV, computer, gaming consoles, iPod touches, the list is endless.  We have just disconnected our cable TV so their favourite TV shows aren't on hand.  I want my kids to learn if they are bored not to resort to the TV but instead to ride their bikes, play on the swings, play a board game, create something, read a book (maybe pushing it lol). 
This manifesto says it all, when I get the I'm bored…they have this to glance at and see the choices they have and the possibilities to have an afternoon of fun.
The manifestos are available in a range of colours.  Prices start from $20 with the option to have them printed as a poster or on canvas.
The Smile Collective are offering The Organised Housewife readers 15% off any purchase from The Smile Collective online store between now and 31 December 2011 – use the code ORGHW15 at checkout
Find The Smile Collective: Website | Shop | Facebook | Twitter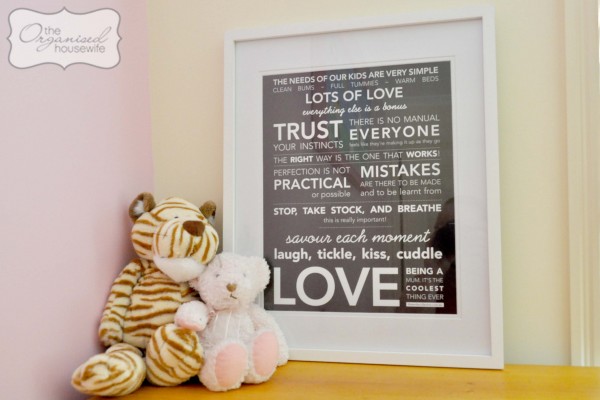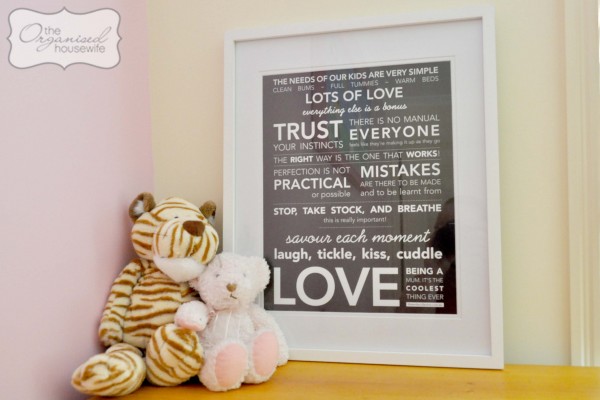 I purchased this frame from Target for $18.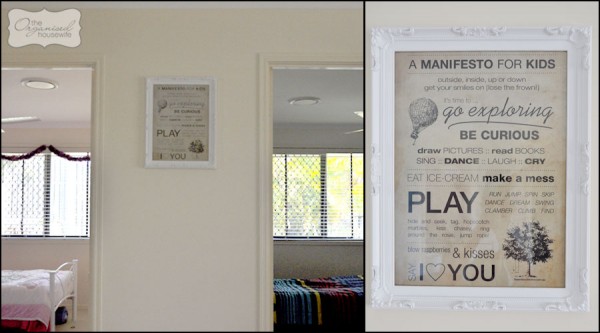 I purchased this frame from Big W approximately $20.