48 days till Christmas Day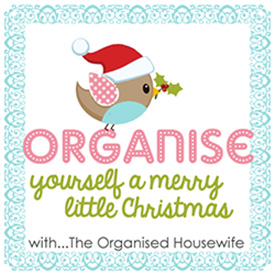 'Organise yourself a Merry Little Christmas' is a series that will help you to have everything planned and ready for Christmas day.
Each day I will be sharing a new Christmas task to ensure you have completed everything needed by Christmas Day,  yummy Christmas recipes, fun Christmas activities. a gift guide with ideas on what to buy or make your loved ones and more.
Use 'The Organised Housewife Christmas Planner' to help organise tasks throughout the series.  This 45 page planner will keep all your checklists, planners, budget, travel information and more together in one folder.  It is available as a digital download so you will receive it instantly after purchase and can start organising!

 Today's Tasks:
1. Using the 'Christmas Card List' in your planner write a list of all the people you would like to send cards to, make sure you have their addresses on hand as well.
Family
Extended family
Friends
Teachers & sporting instructors
2. Purchase Christmas Cards.  Keep in mind when purchasing your cards that the regular (114×162 or smaller) rectangular cards use 1 postage stamp, but all cards bigger than 162 x 229mm will require 2 postage stamps.
3. Purchase Christmas Stamps.  Christmas stamps can be purchased from Australia Post for $0.55 each.  Purchase a few books so you have enough on hand for all your cards.

Holly and Berry Oreos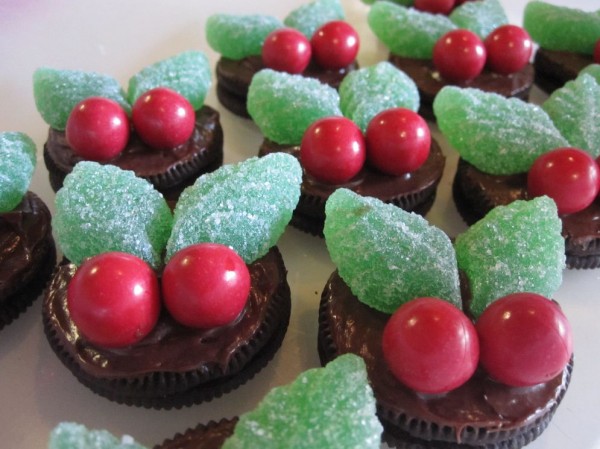 Super quick and very festive treat!
Find more details at Cassadiva
Bloggers are welcome to submit a recipe, see page here

Christmas Placemat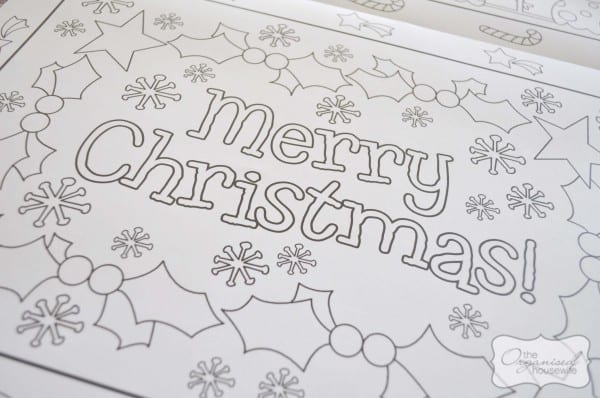 The past few years I have purchased a Christmas colouring pad (1 pad is enough to share amongst the kids) I get them to colour and we then laminate the sheet to create a Christmas placmat.  They are also perfect to decorate Grandma's fridge!
Large A3 sized colouring pads can be found at Woolworths.
Bloggers are welcome to submit an activity, see page here

Family Calendar with lunchbox ideas

  Lunch Box Ideas Calendar 2013  |  Planning with Kids
 Online businesses gift submissions welcome, visit this page here

 Reindeer Beer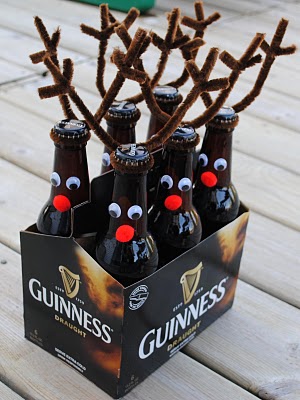 This is such a cute Christmas idea for a 'bloke'.
Find more details at Life of a Modern Mom

Purchase an Elf on the Shelf from The Book Depository, they are the cheapest I have found and offer free shipping to Australia.  Use the Elf on the Shelf Planner, notes from Elf, letters from Santa acknowledging good and bad behaviour, plus elf report and more.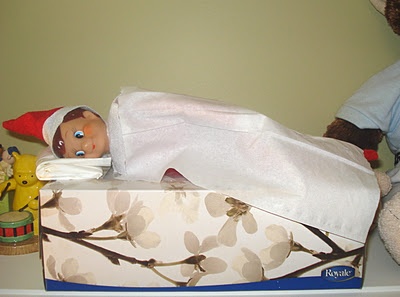 Idea found via East Coast Mommy
Disclosure:  In addition to my own gift ideas I have received compensation to add some businesses.  Paid affiliate links may be used throughout this series.

7 THINGS I DO EACH DAY TO KEEP THE HOME CLEAN AND ORGANISED
Subscribe to my weekly newsletter to receive blog updates in our inbox + this FREE eBook sharing some of my top tips that you can adapt in your own home.