13 days till Christmas Day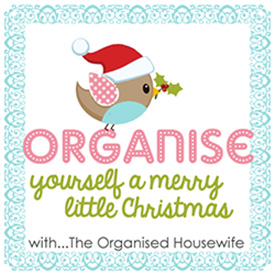 'Organise yourself a Merry Little Christmas' is a series that will help you to have everything planned and ready for Christmas day.
Each day I will be sharing a new Christmas task to ensure you have completed everything needed by Christmas Day,  yummy Christmas recipes, fun Christmas activities. a gift guide with ideas on what to buy or make your loved ones and more.
Use 'The Organised Housewife Christmas Planner' to help organise tasks throughout the series.  This 45 page planner will keep all your checklists, planners, budget, travel information and more together in one folder.  It is available as a digital download so you will receive it instantly after purchase and can start organising!

 Today's Tasks:
If you are entertaining in your backyard this Christmas schedule in some time over the next few weeks to tidy up the gardens and patio area.
Have a look through your crockery, dishes and glasses.  Make sure you have enough platters, salad bowls, wineglasses etc for all your guests on Christmas day.
Make sure you have mailed all Christmas Gifts, by doing so today or tomorrow they should arrive in time for Christmas.

Tim Tam Buttons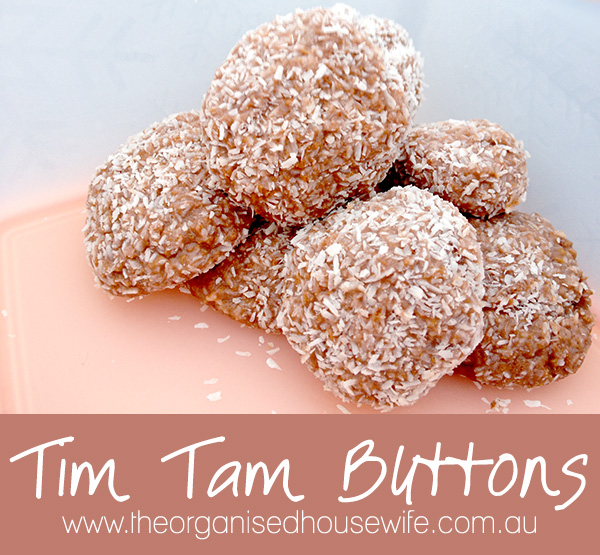 Find more details about these yummy delights I made here

Christmas Cre
w 
repurposing toilet paper rolls
Find more details at Spoonful

 Activity Craft Tables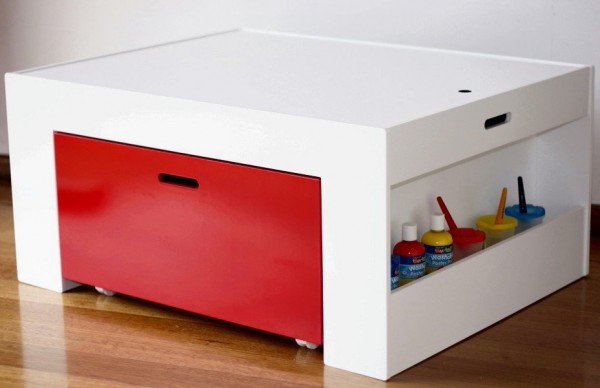 This stylish play table can used as a train table, Lego table, arts and craft table, project table, chalkboard table or the ideal platform for dollhouses.  Features include:  Reversible blackboard/chalkboard, sectioned storage, shelving on sides and more.  Love how this is organising all things related to kids crafts!

Purchase an Elf on the Shelf from The Book Depository, they are the cheapest I have found and offer free shipping to Australia.  Use the Elf on the Shelf Planner, notes from Elf, letters from Santa acknowledging good and bad behaviour, plus elf report and more.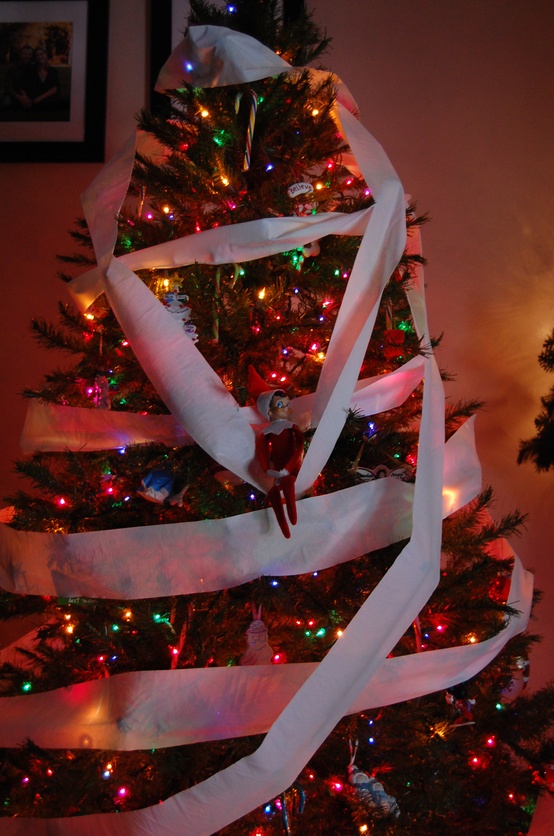 idea found via What's under the Stone
Disclosure:  In addition to my own gift ideas I have received compensation to add some businesses.  Paid affiliate links may be used throughout this series.

7 THINGS I DO EACH DAY TO KEEP THE HOME CLEAN AND ORGANISED
Subscribe to my weekly newsletter to receive blog updates in our inbox + this FREE eBook sharing some of my top tips that you can adapt in your own home.